During this graduation season, Liliya has been celebrating with friends Maria who just received her B.S. from CUNY in New York and Yana who completed a Masters program at Harvard. Just as with dressing for weddings – June is a peak month! – it's a fun occasion to wear something smart, chic, and comfortable.
Leave it to Liliya to put together a couple of inspiring looks that check all the boxes!
This slideshow requires JavaScript.
Maria's ceremony was the first and most intimate. It was a department diploma ceremony at Hunter College where she studied Nutrition and Food Science.
A diaphanous sky blue strapless dress and ankle-strap sandals in the same hue (darker shade) were Liliya's choices – so chic and polished! – for this occasion.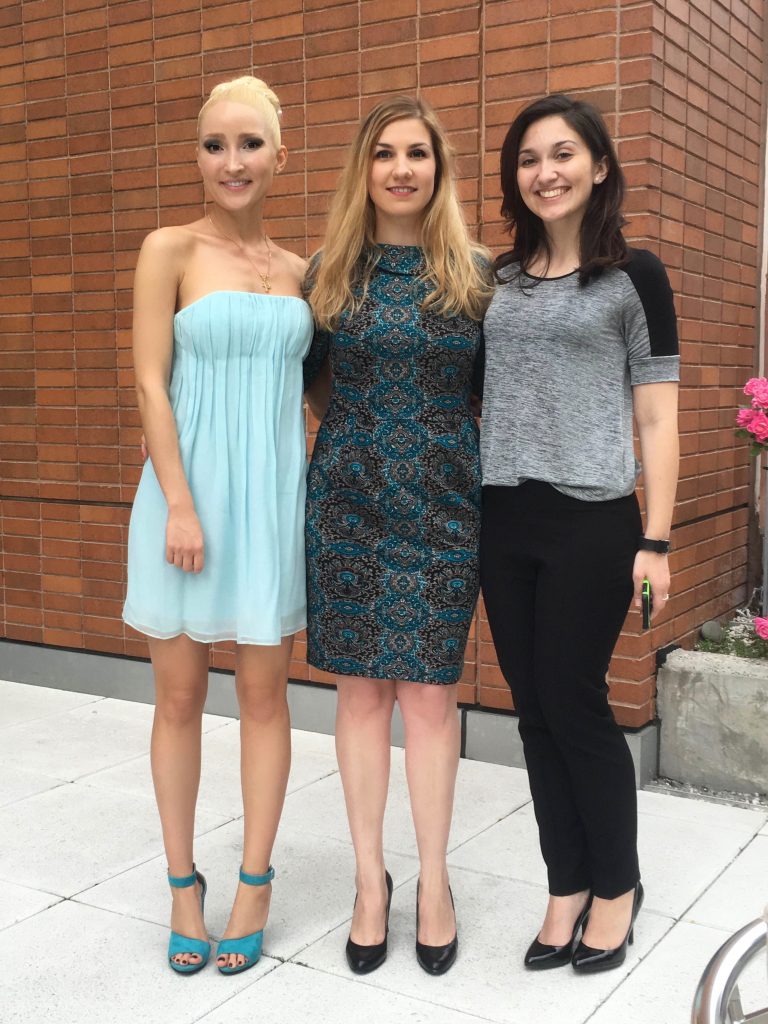 Notice her additional accessories below! I love how she smartly styles the dress with a classic beige trench with metallic buttons (for cooler outdoor temps), a neutral-colored satchel, and beaded bracelets tying together the palette.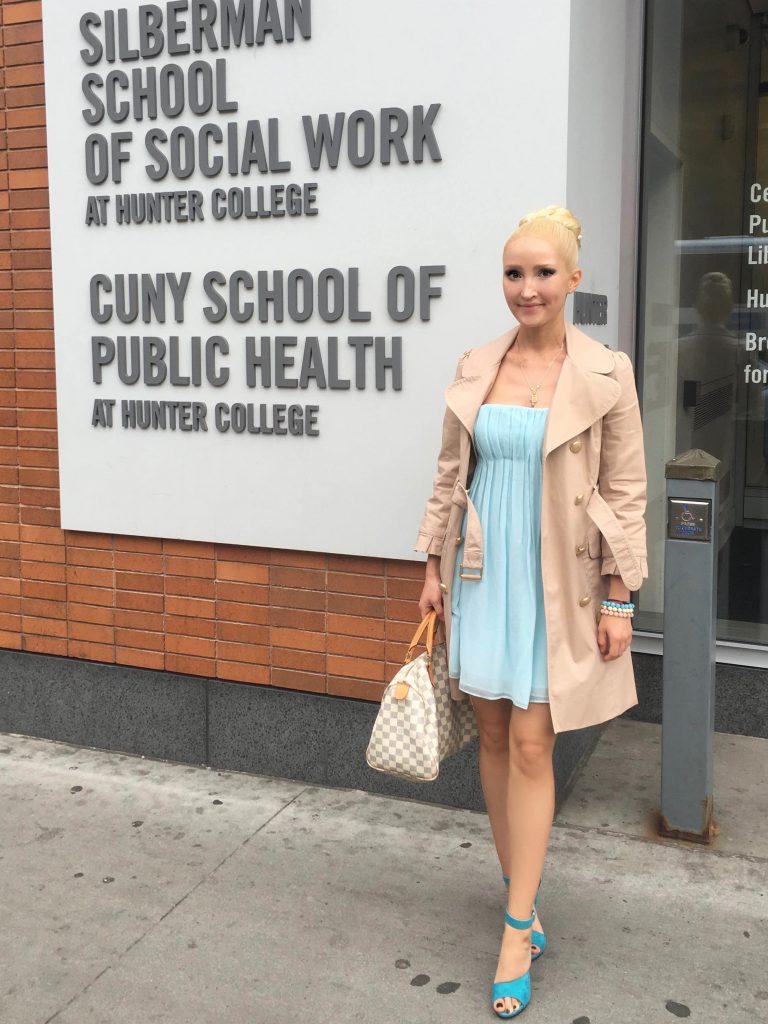 Alice + Olivia dress / Prada sandals / Juicy Couture trench coat / Louis Vuitton satchel
The next big happening was Yana's graduation, consisting of a multitude of events all taking place on the same day in different areas of the Harvard campus. For this she wore a lightweight, strappy leopard-print dress and patent leather peep-toe flats.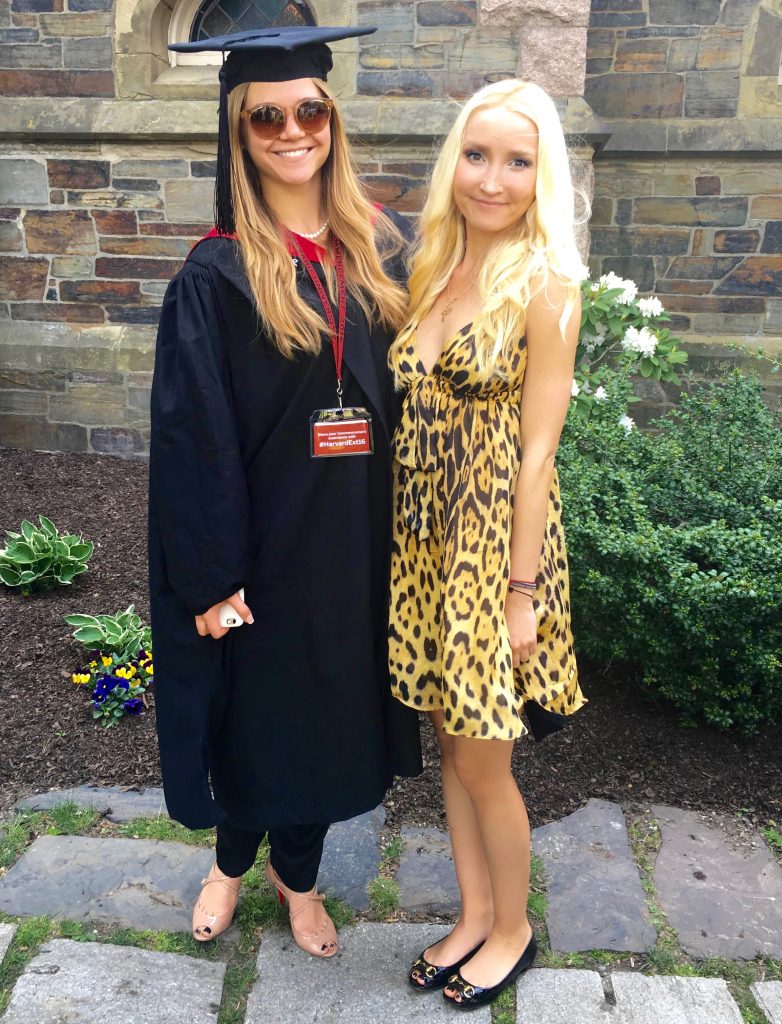 Liliya mentioned that all kinds of events were taking place throughout the day, and each one required a special ticket; "since we didn't have all of the tickets for our entire group,…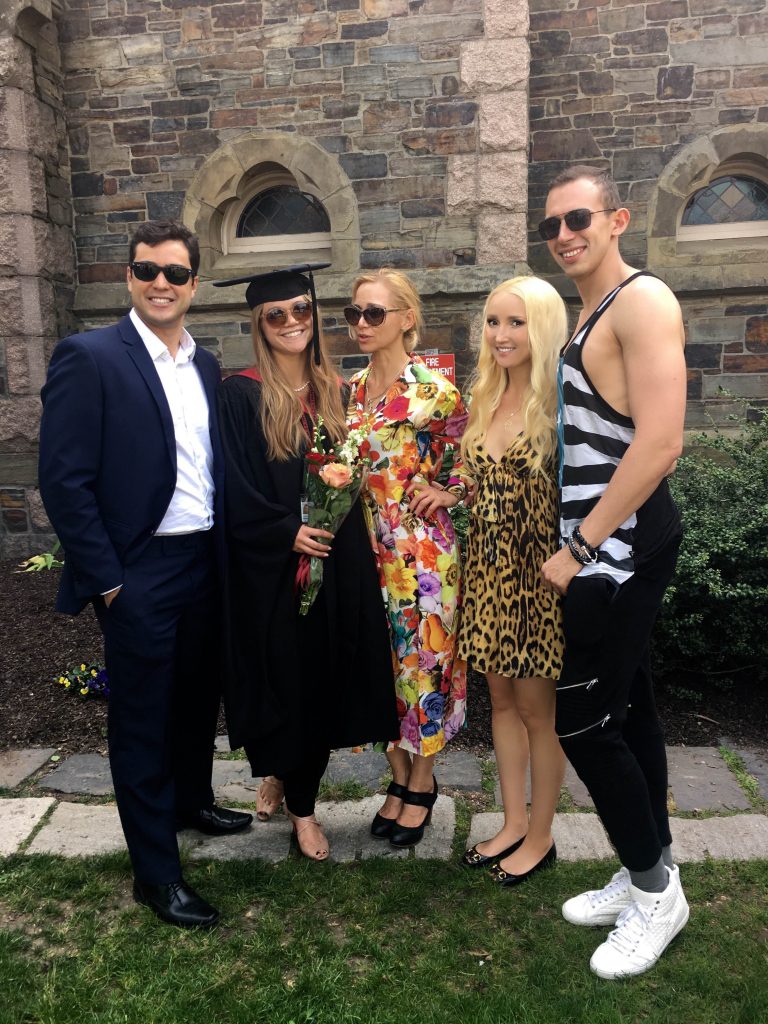 …we ended up attending different events. But we all gathered at the church for Yana's diploma ceremony…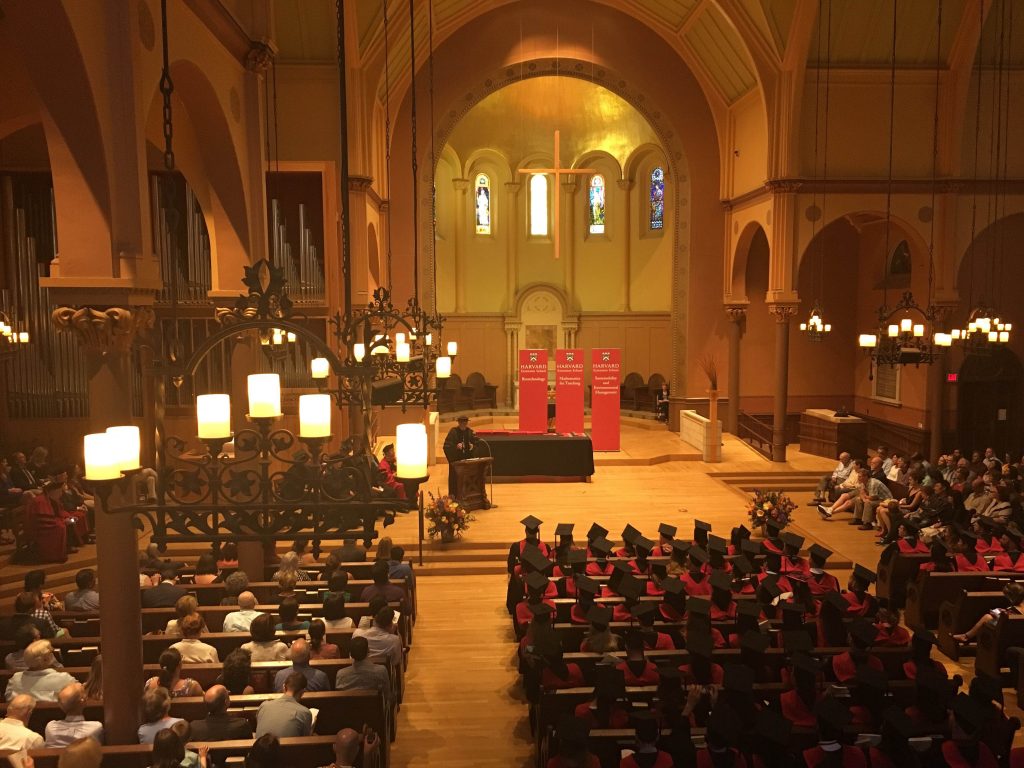 …and then Harvard Yard for a graduation speech by Steven Spielberg."
According to Liliya, "I usually wore another pair of black Gucci open-toed shoes with a leopard-skin platform to coordinate with the print of this dress, but these worked just as well and were more comfortable than high heels for both a tour day and commencement."
The best shot of Liliya's second graduation look was actually taken not during commencement activities but in Boston just prior. Liliya and her friend Kostya were heading up to the Newbury Street area for last-minute errands when all of a sudden a gust of air blew up her dress a la Marilyn Monroe.
Reportedly, both she and Kostya burst out laughing (no one was around, and so there was no embarrassment). It was the perfect photo op!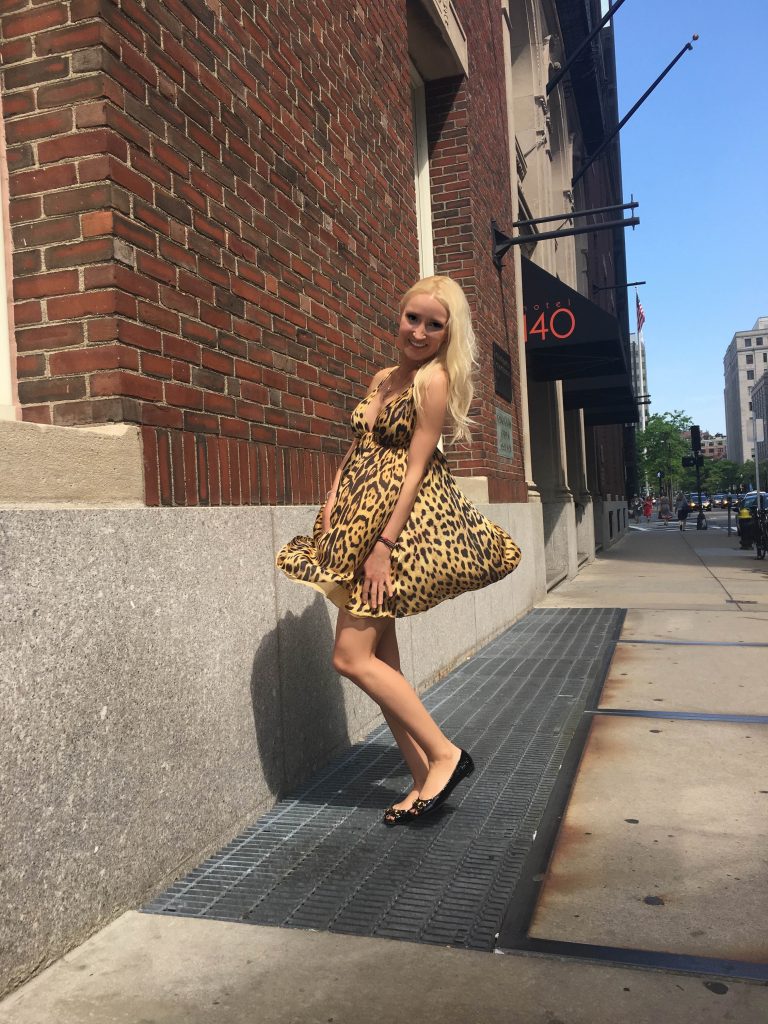 Roberto Cavalli dress / Gucci peep toes
I hope that these have given you some ideas if you have a graduation – or wedding! – to attend. Both outfits are brightly colored for the season, youthful with above-the-knee (but not too short) hems, and elegant with a classic empire waist.
Both are definite winners, and I love being able to see one with heels and another with flats. Which one is your favorite?
XO, Janea
Psst! Want to shop the looks? Here's some link love for
---
?