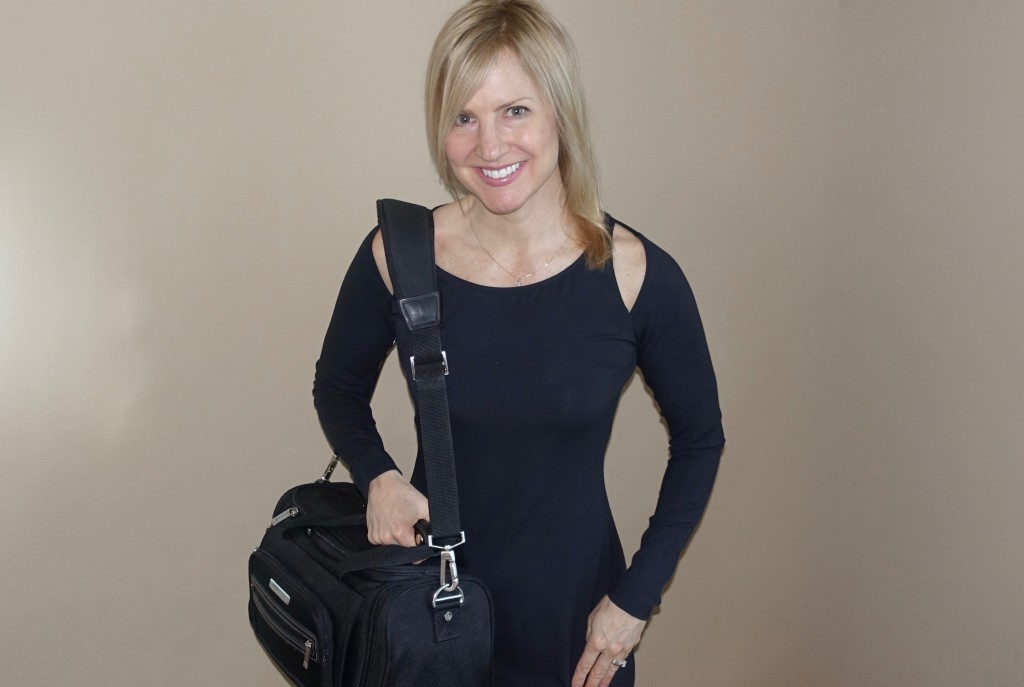 I realize that some people enjoy packing for a trip. Our writer Liliya is one. She has a sense of what she'll have fun wearing and a system for maintaining clothing – and especially shoes! – in beautiful condition upon arrival. I, on the other hand, simply get stressed out by it all.
However, I'm proud of myself – if I do say so myself! – for huge strides I made while prepping for my last trip to London. No tearing out of hair, trying to figure out what to remove from a suitcase bursting at the seams, nor blindly throwing stuff into a bag just to get it over with (and hating myself later for not packing undies). I even found ways to make flying more pleasant. Here are my latest tricks.
1) Lay all your clothes for the trip out on the bed
I took a page from my husband Mark's book of travel prep (he's traveled a lot for business) and laid out anything destined for my bag. This helped with tip #2…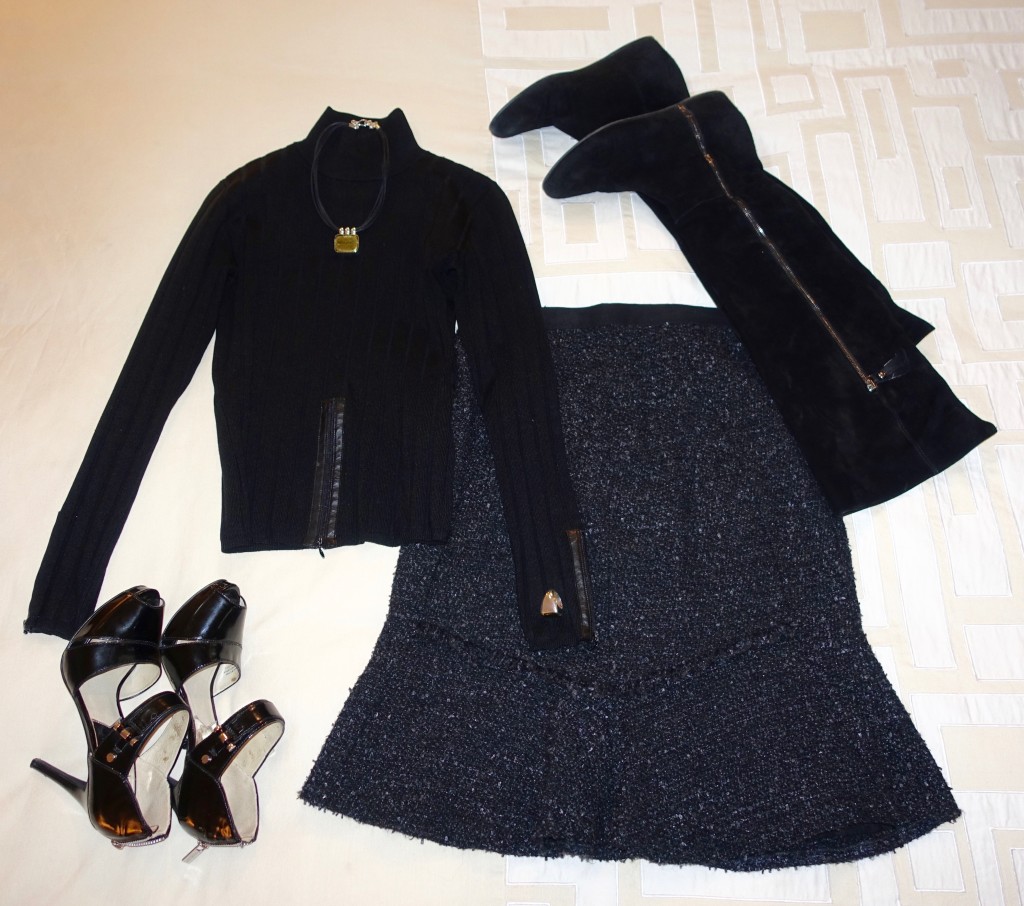 2) Select interchangeable tops and bottoms.
I usually pack two to three fancy dresses for dining out, but since London was going to be chilly, I did well with different combinations of heavier tops and bottoms.
I'm not averse to wearing something twice (or three times) or hand-washing something occasionally. You can easily re-wear sweaters by switching out your silk undershirt – three-quarter-length sleeves are great!
It also helped to stick to a limited palette: grey, black, blue, and green. Since my garments were mostly solid colors, I relied on textures and statement jewelry to add interest.
This slideshow requires JavaScript.
I wore the outfit below with low-heeled boots for my husband's day off from meetings. It was perfect for a museum visit, tons of walking, a show ("The Book of Mormon" – great!), and dinner at a fancy restaurant (The Delaunay) in Covent Garden.
I also wore it with heels for cocktails in our hotel lobby. (No worries about teetering on cobblestone!)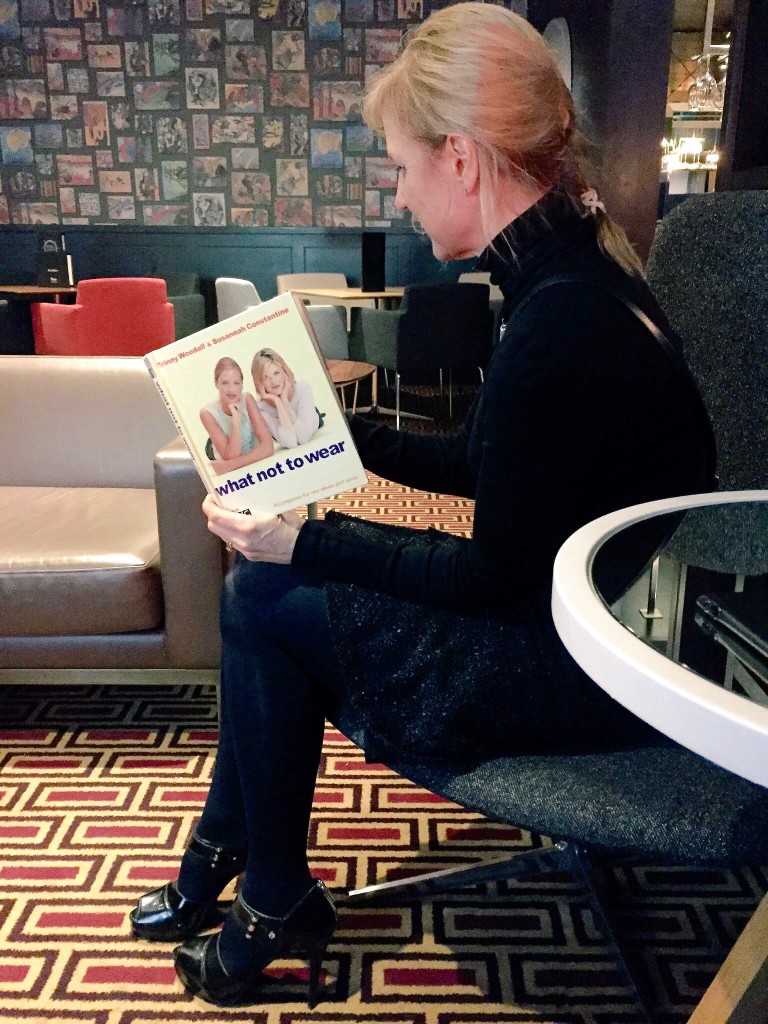 3) Limit shoes (I know it's hard!)
Mark travels with just 2 pairs; casual ones he wears the first day and a dressy pair in his luggage. Of course, I'm a girl and thus, need my own strategy; I packed flats and low-heeled boots for casual events, high-heeled pumps and dressy boots for going out at night. Both pairs of boots fit into a single cloth boot bag; since the suede tops could be folded over.
By the way, boots are magnificent for cobblestones, upon which my feet seem to constantly slide off my heels – even low ones!
This slideshow requires JavaScript.
4) Pack footwear in cloth shoe bags (or boxes) at the bottom of your suitcase.
This keeps shoes, which will probably be among your heaviest items, from crushing and wrinkling clothes. For greater ease hauling around my bag, I arrange shoes on the side of the bag with wheels to keep most weight at the bottom. And speaking of ease…
5) Wear comfy clothing – especially undergarments! – on the flight.
I recommend wearing your comfiest panties on the plane – why not?! The seamless kind are great. I also discovered a little Ex Officio store in the Seatac airport with super cool-looking, comfy styles.
These were my outfits for each way. I like to dress comfortably, but wouldn't dream of wearing pajamas or house slippers – I've seen it! I think it's disrespectful toward other travelers.
This slideshow requires JavaScript.
6) Pack lingerie in a zipper pocket of your suitcase.
By putting mine in a top compartment, I can always find them. I have satin pouches, one for undies and another for bras. And I keep socks and hosiery in their own cloth bag. Since hotel rooms in Europe don't generally have much room for spreading things out, it helps to be organized.
7) Consider these additional treats for a more pleasant flight.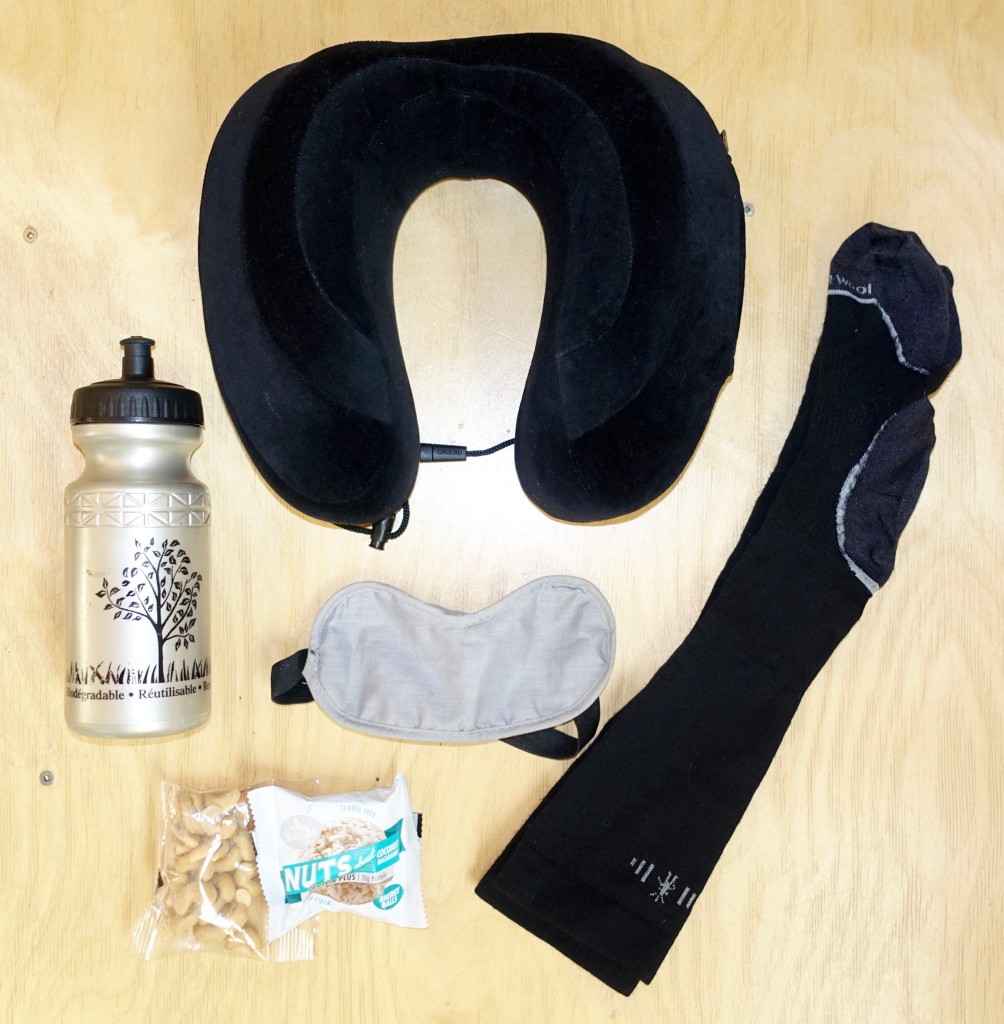 I recommend a neck pillow (memory foam is awesome, and sleeping helps ameliorate jet lag!), empty water bottle to refill after passing security and on the flight so that you don't worry about knocking over a glass while napping, snacks (carrot sticks, apples, a protein bar, and nuts are healthy, easy to carry, and better than most plane food), sleeping mask, and compression socks (if your feet like mine, tend to swell). A couple of other useful items are earplugs in case of screaming babies and earbuds for in-flight movies.
Enjoy!
On one hand, standard air travel is getting less comfortable. But on the other, it's always worth it! What better way is there to get out of our routine and experience new things?
This is an impression of Botticelli's hugely famous painting; I didn't get the gesture quite right, but I think Mark's version is even funnier. ????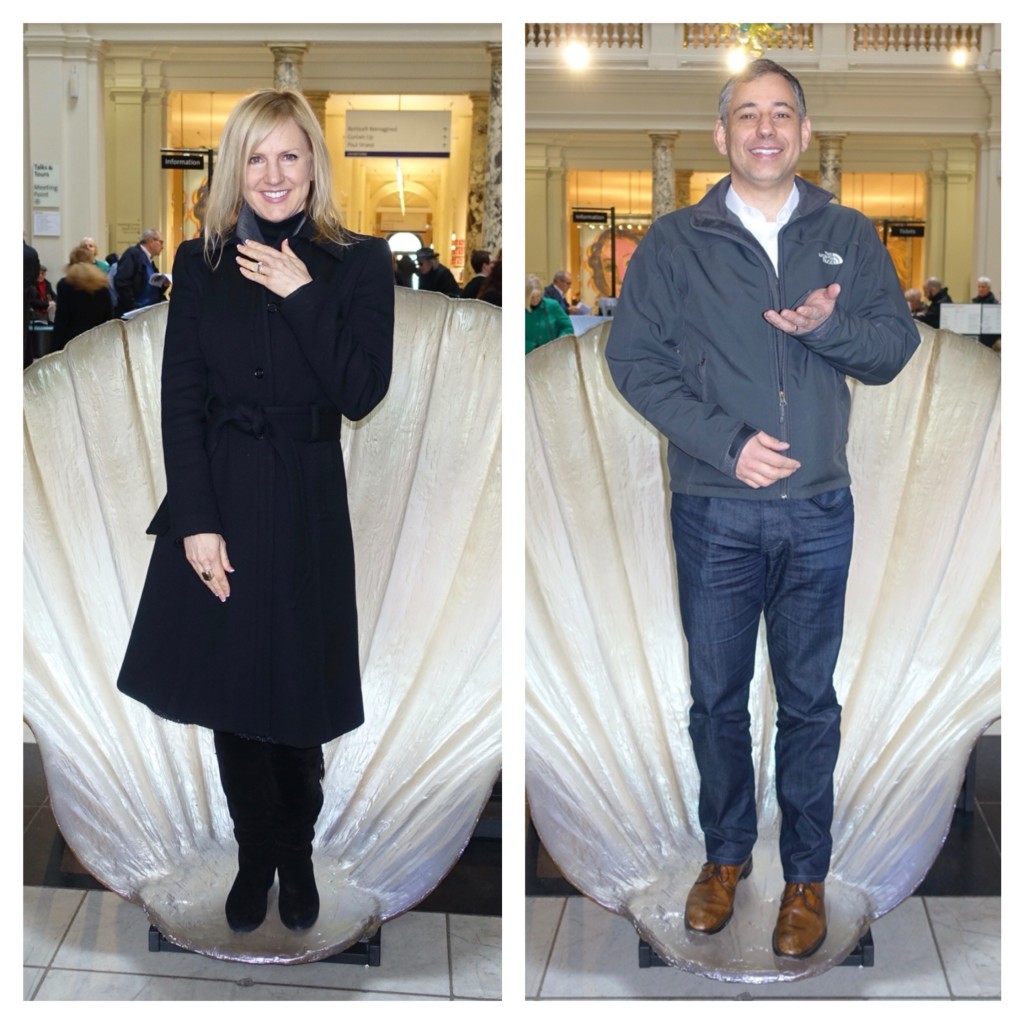 XO, Janea
---
☁️☁️✈️☁️☁️