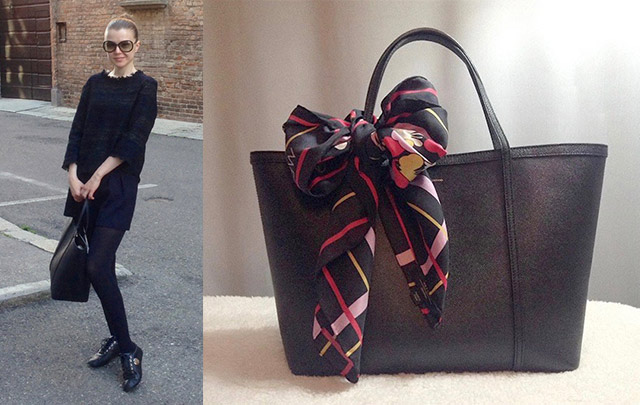 When I think of bags decorated with silk scarves, the first images that come to mind are of Hermès bags. I absolutely love those famous Hermès Kelly bags with their handles wrapped in silk scarves – so classy! I want to show you some of my favorite ways to update a handbag with a scarf or key ring.
The look is currently on trend. In fact, most handbag brands sell bags, totes and even clutches already decorated with scarves on their handles or chains. And Gucci's new collection of MINI BAGS seems inspired by the look.
There are so many reasons to decorate your bag this way. For one, it's a super easy way to update the bag – to make it look different or even newer. It can also be a fun way of adding an interesting detail or color to match your outfit.
I often add a silk scarf to my bag in case it's windy. That way, I have the scarf conveniently available if I suddenly feel like wrapping it around my neck. And when I carry a tote without a zipper, a scarf also helps to keep it closed and safe from casual pickpockets.
Here are five favorite ways I have of decorating my bags.
1 – Tie a bow on the handle.
I wear this Dolce & Gabbana tote quite often because I can fit literally everything into it. (You might remember it from THIS POST.) The Max Mara Weekend silk scarf was a gift from my mother. And I just love putting it on my tote as a bow – so cute and elegant at the same time.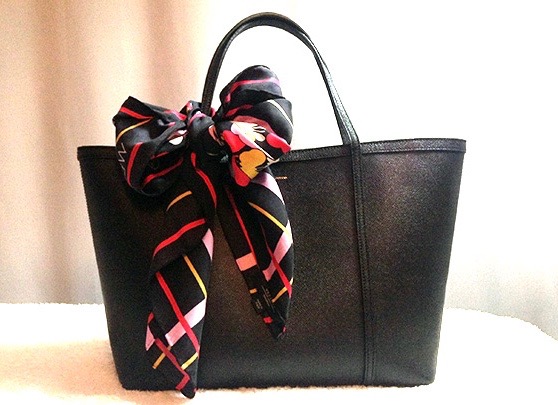 2 – Tie a scarf over a decorative feature.
This red Furla bag is one of my all-time favorite bags. It goes with almost all of my outfits and is the perfect size for everyday use – to go practically anywhere. The Gucci scarf was a gift from my boyfriend, and I wear it not only on my neck but also as a bracelet or on my bag (over the lock) as you see here.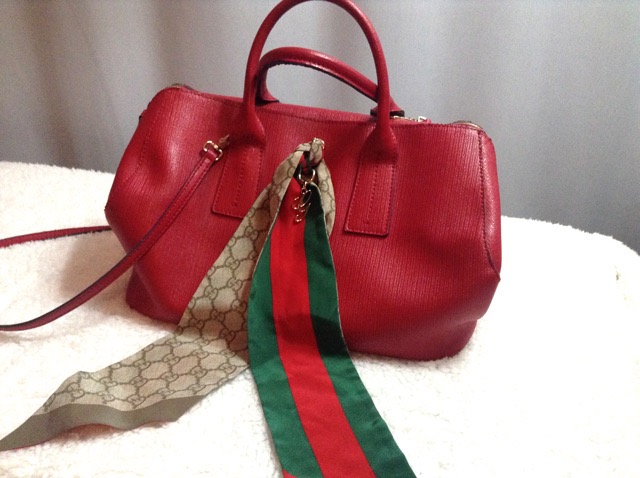 3 – Attach a key ring to part of the handle.
One of my dearest friends got this Lancel Brigitte Bardot key ring for me in Paris. Its style and color match my small Gucci bag so perfectly. I never take it off.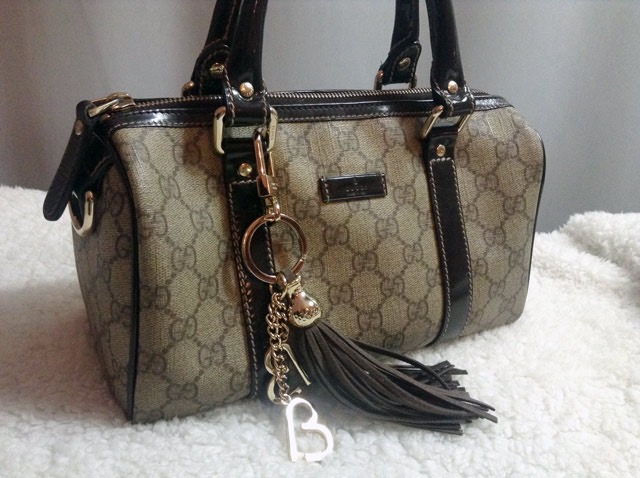 4 – Knot a silk scarf around a crossbody.
I recently decided to add a bright scarf to my crossbody Michael Kors clutch to make it more summery looking. That is, even though the bag is already of a beautiful color for summer. Both items were gifts from my dearest friends. 🙂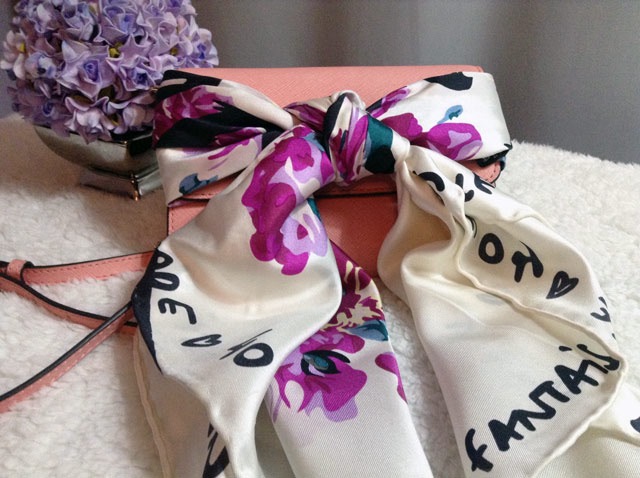 5 – Wrap the entire handle with a scarf.
This might seem complicated to do, but it's actually very easy. You just take a thin medium-sized scarf and wrap it around the handle from one end to the other. The handles of this Etro bag started getting dirty because they are beige. (This also happens with LV bags, by the way.) Since I didn't want the handles to look old, I wrapped them with this beautiful adornment.
As you can see there are so many ways to update your bag. You can totally change its style using a scarf or key ring. It's like jewelry for your bag! Just pick out one of your loveliest accessories at home and make your bag more beautiful with it! 🙂
---