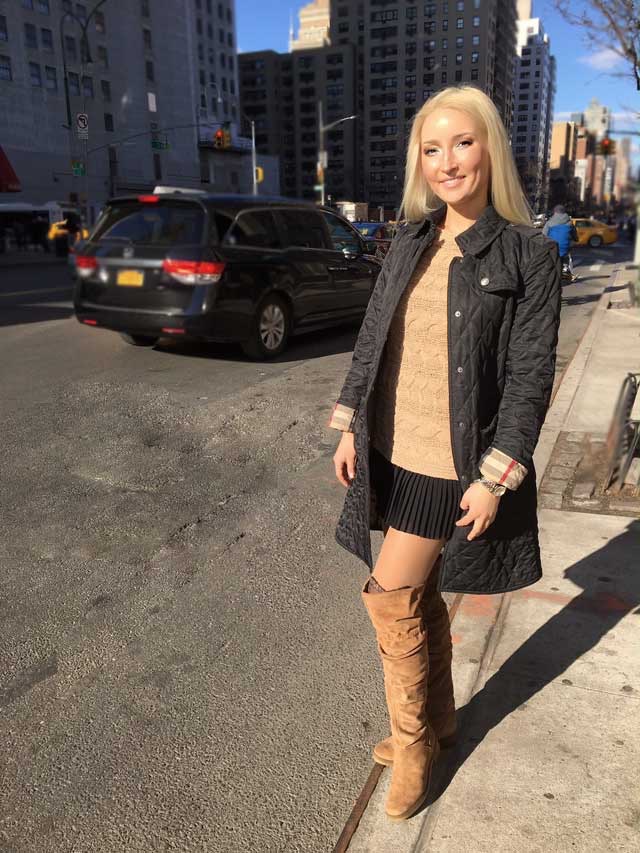 Today's post is an update about Liliya's recent jubilee birthday and the gifts making up this gorgeous outfit of the day (#ootd).
LILIYA'S BIRTHDAY CELEBRATION
Snow storms kept Liliya from driving to New York Fashion Week from Boston. But the second of the two giant blizzards to hit the area in no way diminished her recent jubilee birthday.
She was joined by friends and family who arrived despite severe weather conditions to celebrate at one of her favorite spots, the dock-to-dish Island Oyster Creek Bar.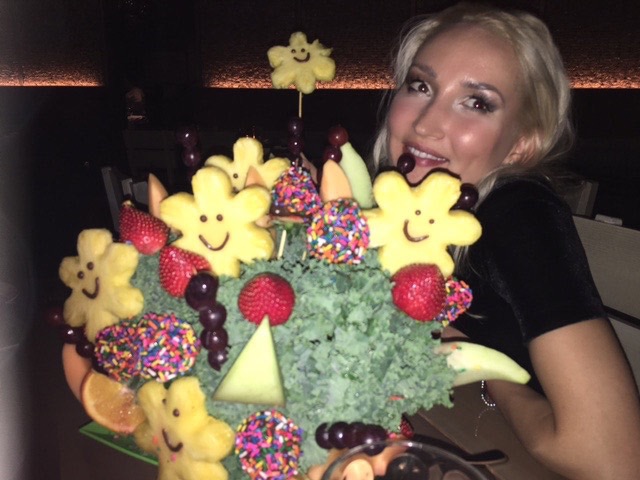 GIFTS TO MATCH LILIYA'S STYLE
If you've been reading the blog a while, you'll know that Liliya is very particular. She's a girl who knows what she likes. And so, getting her a special gift doesn't require a lot of guess work. Here were a few gifts which reflect her amazing style.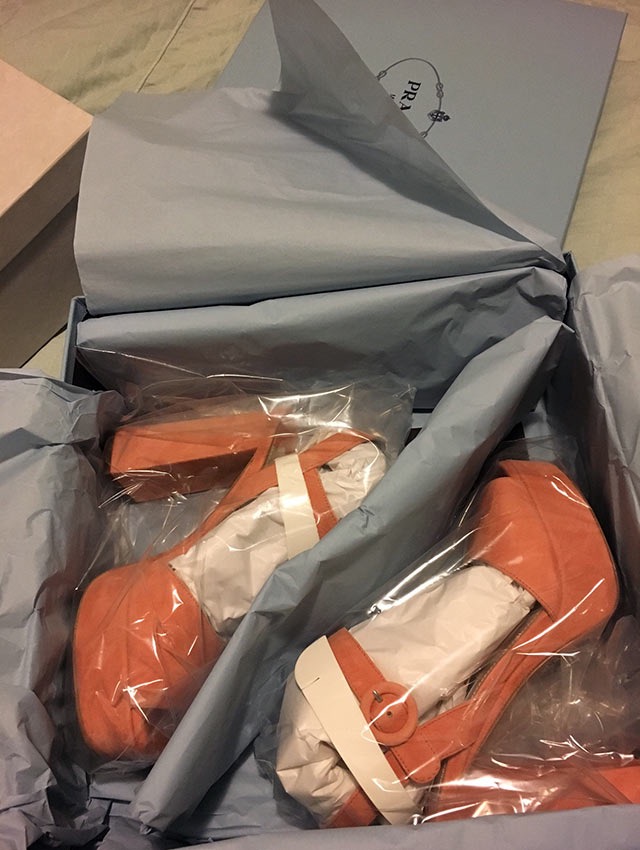 The watch was an extra special gift from Liliya's mom and her grandfather, who is now in his late 80s. He wanted Liliya to have something memorable from him. And so, Liliya got to pick out a style of watch that she wanted.
This is totally Liliya's taste: beautiful and elegant, but not overly ornate. As she puts it, "I don't normally wear much jewelry: no rings, no watch. I'm pretty minimalist. I rarely change my earrings. And I wear the same necklace, because I never take off the one I got also from my grandfather when I graduated from school with straight A's."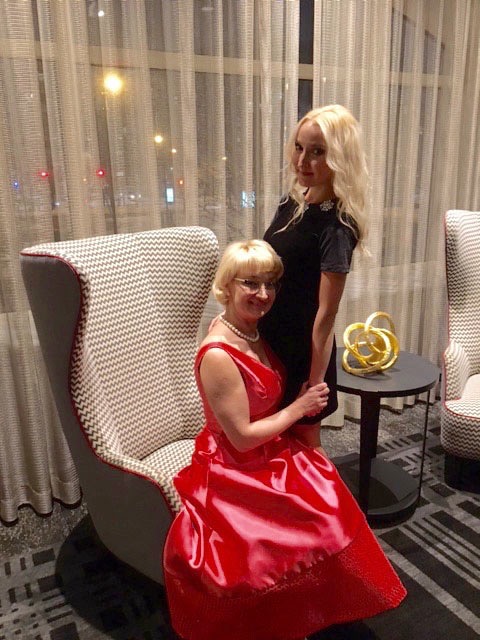 OUTFIT OF THE DAY
Here is her outfit of birthday gifts for a recent day in New York. I suspect that Liliya would have worn the Prada sandals (above) if weather permitted. She swears by the comfort of Prada shoes and can't wait to wear them with little socks. (Stay tuned for the post!) Instead, she wore these awesome See by Chloé OTK boots.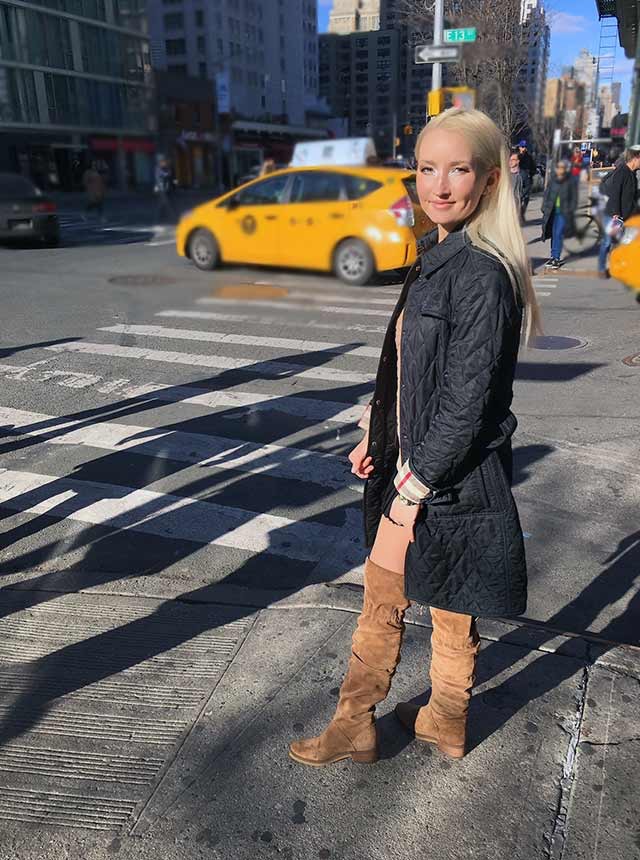 Liliya described it as a lovely, lazy day of brunching, visiting her favorite nail salon for a mani-pedi, light shopping, Irish coffee sipping…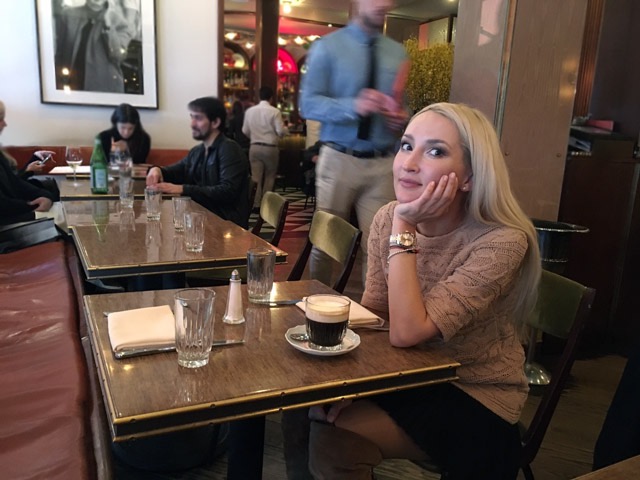 and then a little more shopping. The only rush was to get back and watch the Oscars with friends.
It was one of those glorious days. You know, the kind when you don't really buy anything, but you just enjoy walking around in the sun…wearing lovely birthday gifts! 😉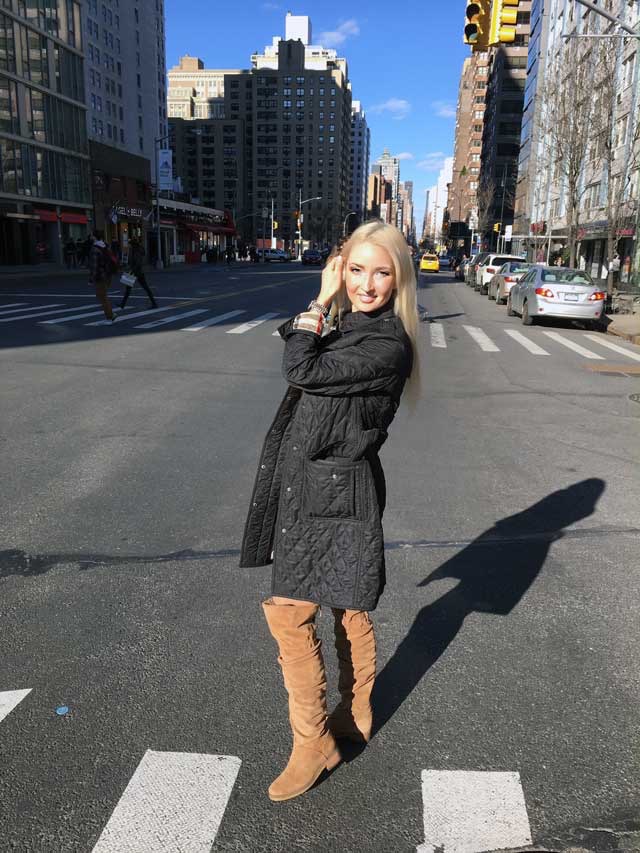 J. Crew sweater / BCBG skirt / See by Chloé OTK boots / Burberry coat / Rolex watch
---