The last time I was in San Francisco, I sat on a bus from Hayes Valley to Union Square next to a strikingly stylish couple. The woman wore a filmy white blouse and dark above-the-knee pencil skirt under a lightweight navy designer trench coat. Her elegant attire caused me to suspect they were on their way to dinner/drinks. Her tan-colored booties, however, were another story: undoubtedly casual, with a two- to three-inch chunky heel. No matter. The way they blended with her skin tone (bare legs) – it was a perfect look for some serious walking/dancing…in style.
Ever since I caught that fleeting image, I have been pulling my beige booties out of the closet with greater frequency. In fact, they were just the thing I chose to walk about New York City last weekend.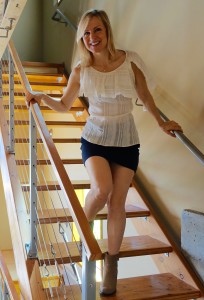 While it wasn't a huge surprise, I was delighted to see several New Yorkers with an inkling to wear booties in summer. 
Light-colored booties are my favorite for this time of year. Not only do they blend in more with lighter skin tones, but since moving to Seattle where summer can seem like a blink of the eye, I have decided to manifest the season in every way possible, beginning with an avoidance of dark clothing and shoes.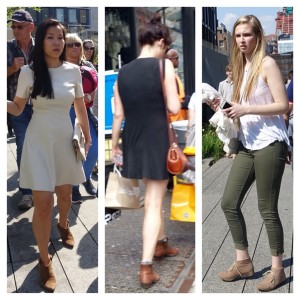 I have to say, however, that these dark-colored booties also look pretty cool.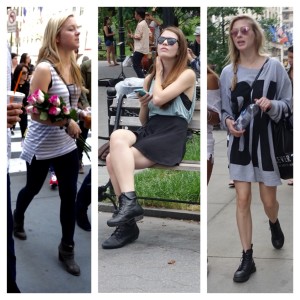 The two muses below come close to something I would like…if it weren't for the clunkiness of the booties. I think I might actually reserve those for a cooler season.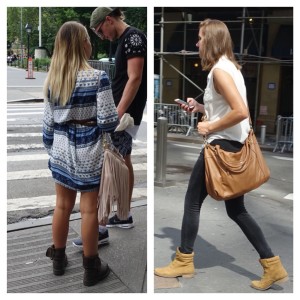 I would also avoid wearing booties with dark-colored patterned hosiery in 90-degree weather or with knee socks and a flared mini skirt. The muse below and to the right creates a distorted silhouette which could be easily remedied by removing the socks and replacing the mini with a short dress or longer/slimmer skirt.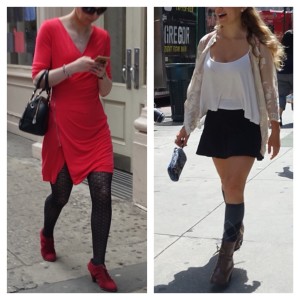 Yes, I love wearing booties for walking around in summer. They provide more arch support than flip flops, don't eventually rub the skin off my feet as do some sandals (after hours of walking), and look as stylish as a ballet flat without forcing me to choose between sweaty bare feet in a closed shoe (ewww!), socks which slip into the shoe, or the kind that show.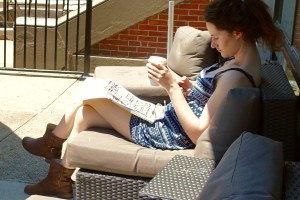 Will you be wearing booties this summer?
XO, Janea