Is your cold-weather wardrobe ready? Of course, you might be snickering right now if you live in California, where it's just getting breezy. But wait, what about that trip to more northern reaches – or the mountains? For frigid temperatures, a girl needs to be prepared. That's why I want to share 3 great cold-weather style tips I gathered on my recent trip to Boston – where people really KNOW cold weather!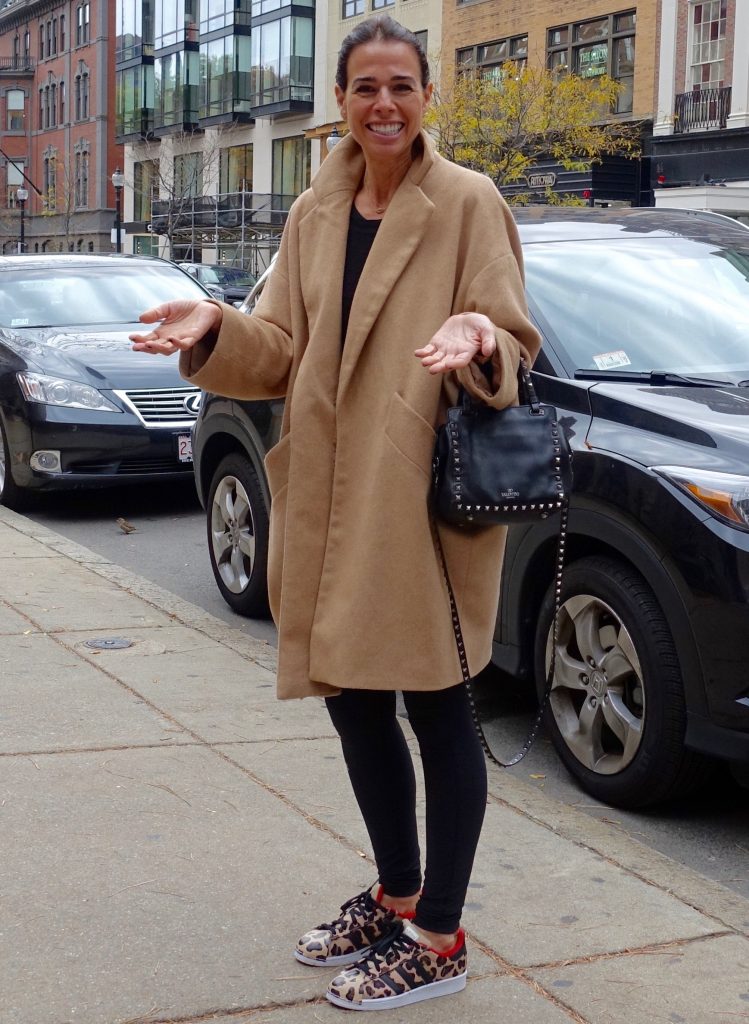 I enjoy featuring Boston as an example of cold-weather dressing, by the way, because it's totally in line with our focus at the STYLetti: real people with real style. Walking down Newbury Street, one of the city's more fashionable and fun places for coffee, dining out, or shopping, you aren't likely to see much peacocking.
You'll probably see a lot more practical-minded women dressed in skinny jeans, booties, sweaters, and coats. But even the students from nearby Harvard and MIT (choosing to spend Saturday morning on Newbury Street) dress in stylish variations on the theme.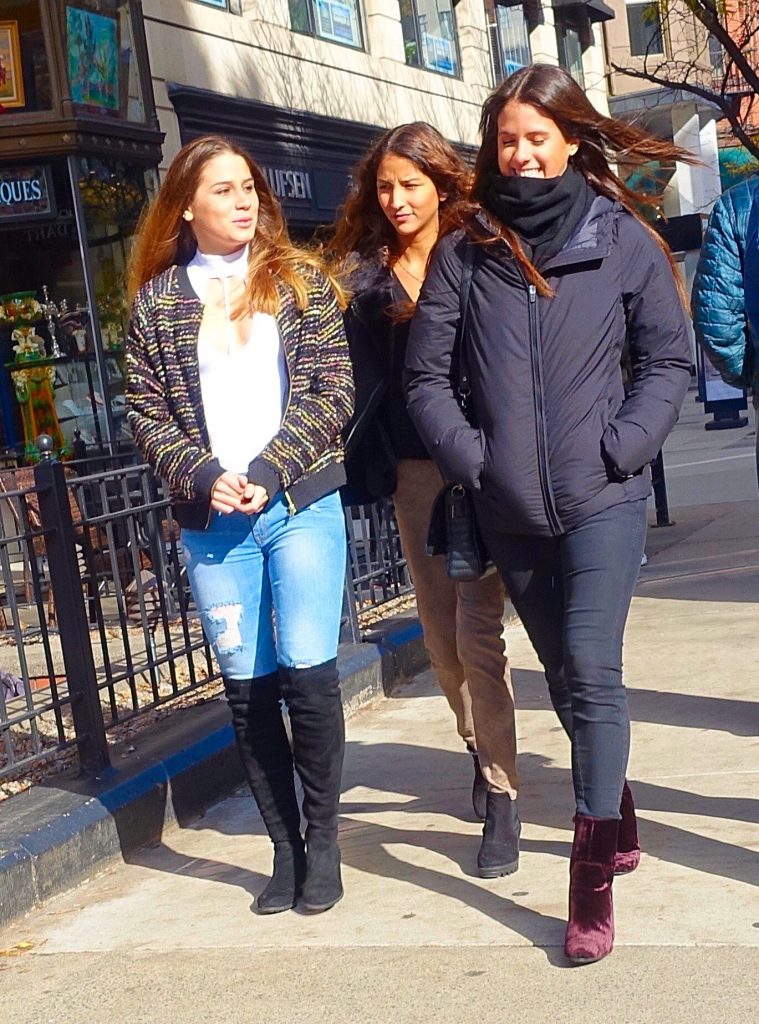 Among these Bostonians, I picked up some pretty good ideas and inspiration on cold-weather dressing. Here were my 3 takeaways:
1) A belt helps enormously with color-blocking. 
Even when layering like crazy, you can go with seasonal colors instead of all dark. And there's a special trick to make colorful looks work much better.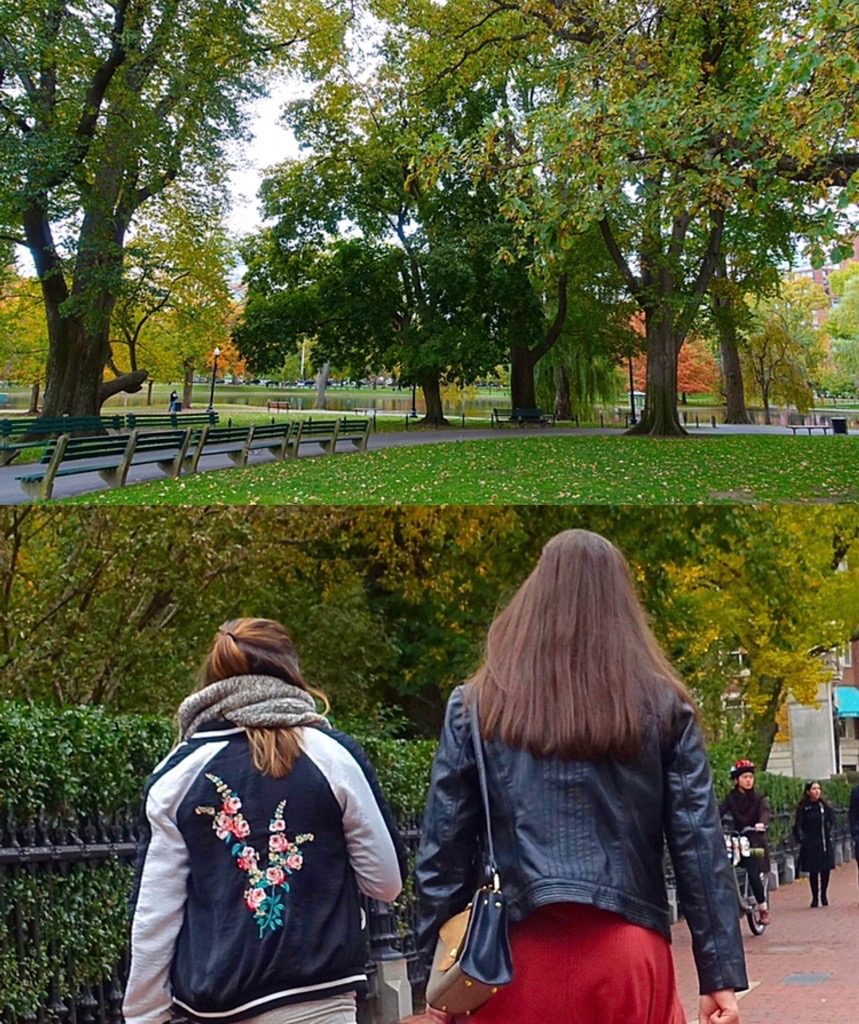 You can either go with similar shades for a longer silhouette as I did in a recent fall-colored work outfit or…
With a belted A-line coat, you don't have to worry as much about color-blocking your silhouette in half. Yes, when your top half is one color and the bottom half is another, it can lead to a visual widening effect. But cinching at the waist creates a very flattering shape.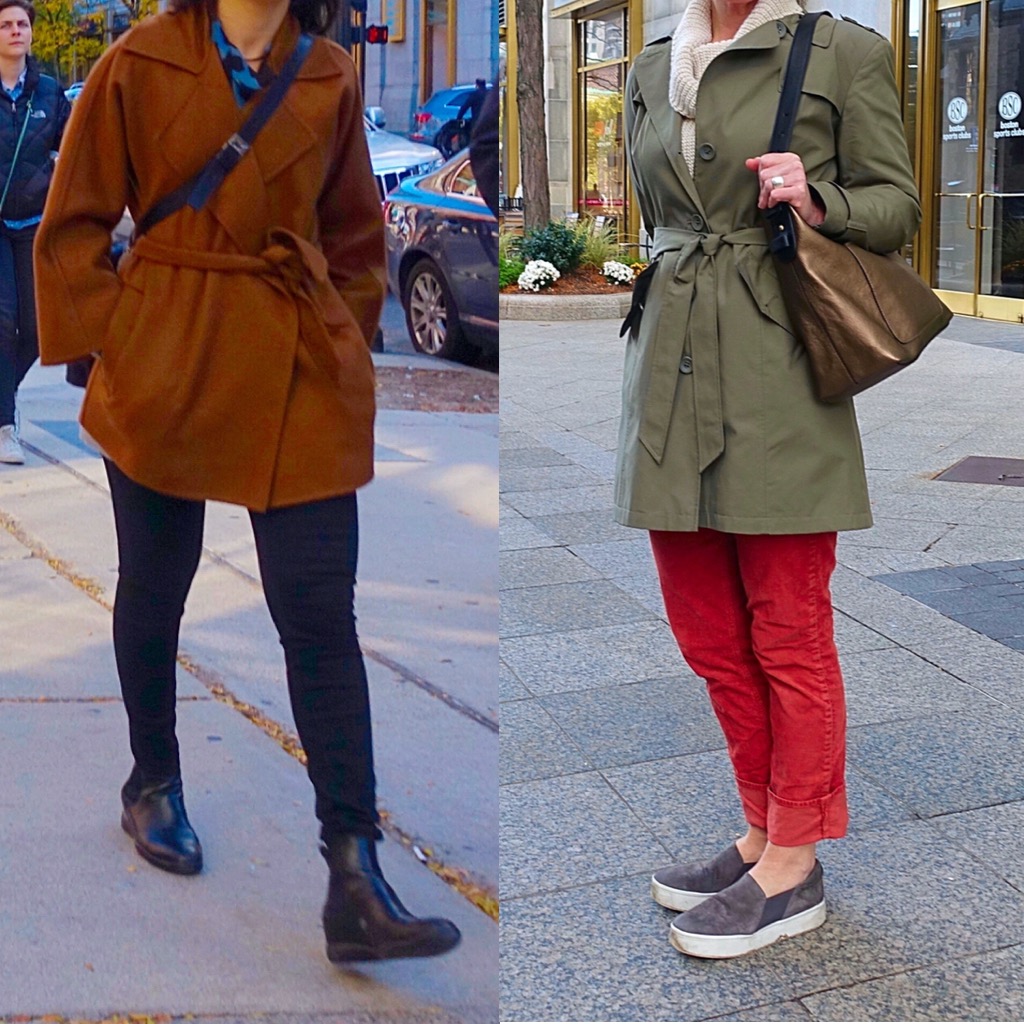 2) Never underestimate the power of an interesting patterned scarf.
It can be a huge cold-weather style booster, as is a leopard-print ANYTHING! I even love how leopard print looks with colors like bright red (shown on our first muse above).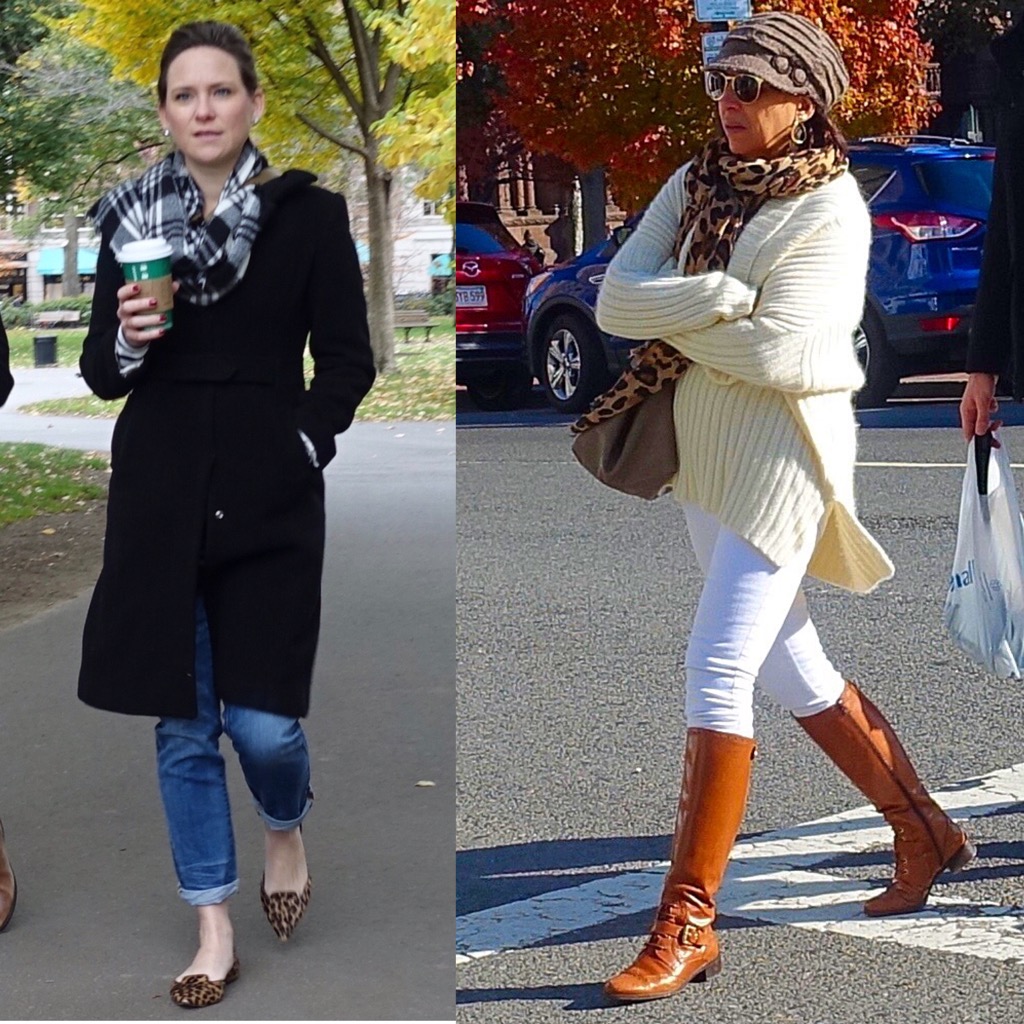 A belted coat with a cool scarf lined with tiny pom poms is doubly awesome!
3) A bulky sweater need not give you a sausage silhouette.
Tucking in just the front is almost as flattering as a cinched waistline, because it creates slimming diagonal lines mid-body.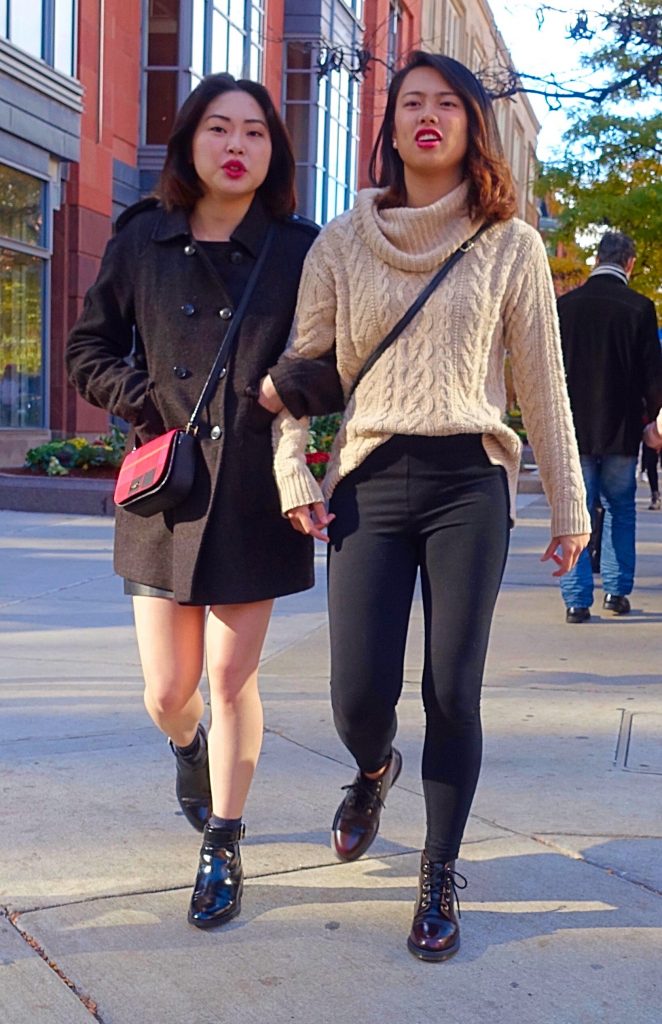 Sure, there are picture perfect outfits for fall like this one in the Georgio Armani window on Newbury Street.
But sometimes we don't want to put in that much effort to an outfit in which we just want to step out for an hour or two and then head back home to some hot tea and a good book. We want to exert minimal effort to bundle up while still looking chic. Hope you are inspired by these little style tips I gathered by observing cold-weather pros on their Saturday morning.
Might you have another for chic bundling?
XO, Janea
---