At the beginning of this month, my fiancé Mark brought me with him to the Boston area, and I experienced real winter…New England style. And speaking of style, he warned me ahead of time to not expect much of it on the streets. He was so right. As temperatures dip into the teens, sartorial concerns obviously take a back seat to piling on as many layers of warmth as possible: sweaters, wool coats, down coats, hats, scarves, gloves. At the same time, not all walking piles of clothing look alike.
There were definitely more stylish ways of bundling. Why don't we take a look at a few examples?
The color of choice when bundling in the Boston area is definitely BLACK. Why not? It is slimming, and while you are in the business of widening your silhouette exponentially, why not do whatever you can to compensate?
You might notice that there is a popular sort of uniform look in Boston: the black puffer coat, skinny black trousers/leggings and black boots. Slight variations, however, do allow for some individualization – thank God!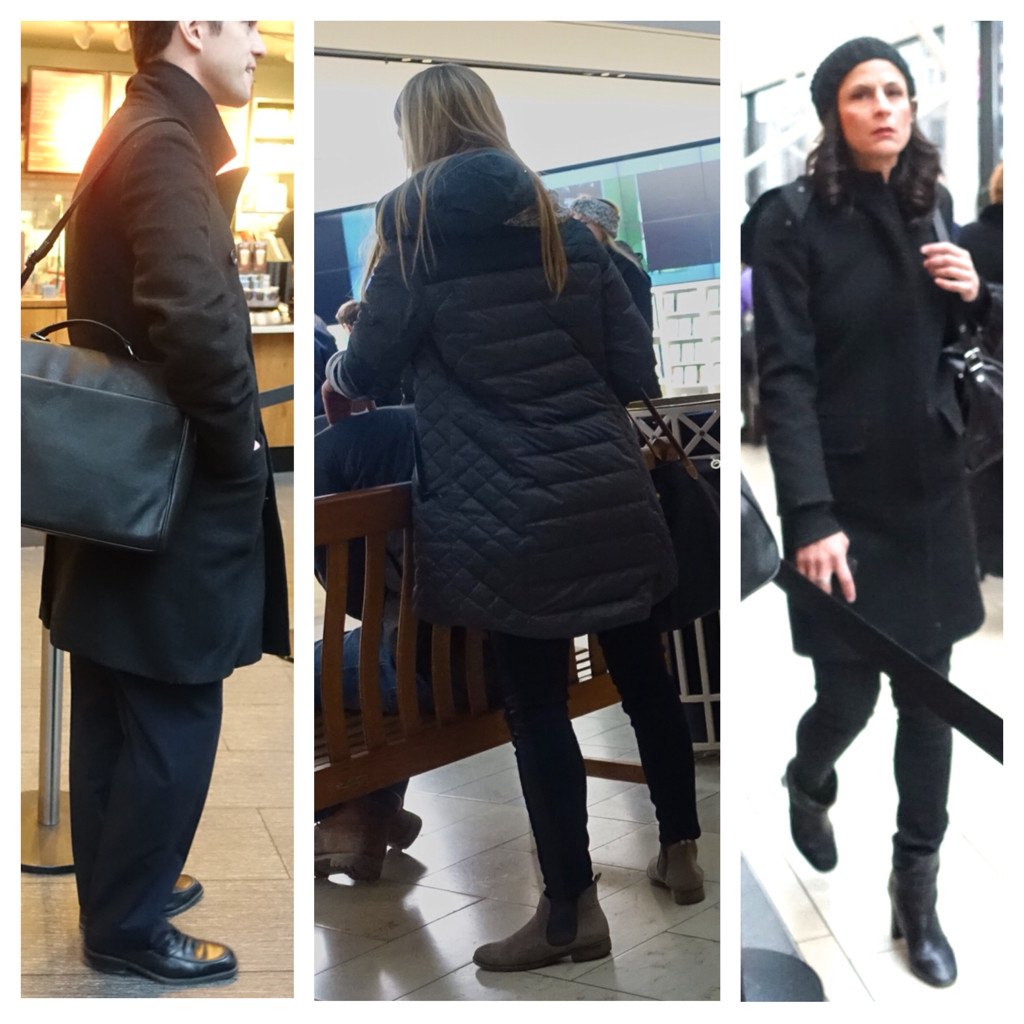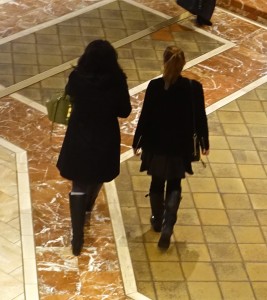 I certainly prefer all black over alternatives such as a bright coat covering multiple underlayers as illustrated below. You can see how a light/bright color tends to draw your attention to those extra lumps and bumps caused by super-layering. While it is soooo refreshing to see some color, there can be too much of a good thing.

At the same time, you probably notice that seeing one black bundle after another is B-O-R-I-N-G. Whether it is evidence of a lack of style among those I photographed or perhaps a lack of emphasis on creativity, I wouldn't know. But I can tell you that it seems to me that while wearing lots of layers in bright colors might not be the most flattering option, why not brighten up an otherwise barren time of year with at least a smidgen of color, in the form of a scarf, hat or tie?
And isn't it lovely to see underneath those black layers, some bursts of color? Seeing this woman seated in Boston's Prudential Center brought to mind the vision of bare ground surrounded by melting snow in which there miraculously sprouts a blossom.
Upon returning to the San Francisco Bay Area, I noticed a few (albeit less common) examples here of all black winter dress. Without the need for so much layering, however, I have to say that a more natural looking sillhouette – a shape! – creates much more interest; wearing all black no longer seems boring, but rather sophisticated and chic.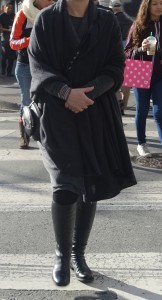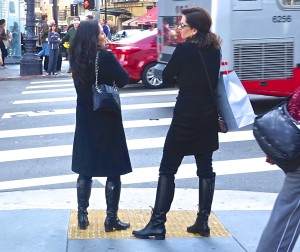 Even brightly colored jackets are easier to pull off in a climate requiring fewer layers.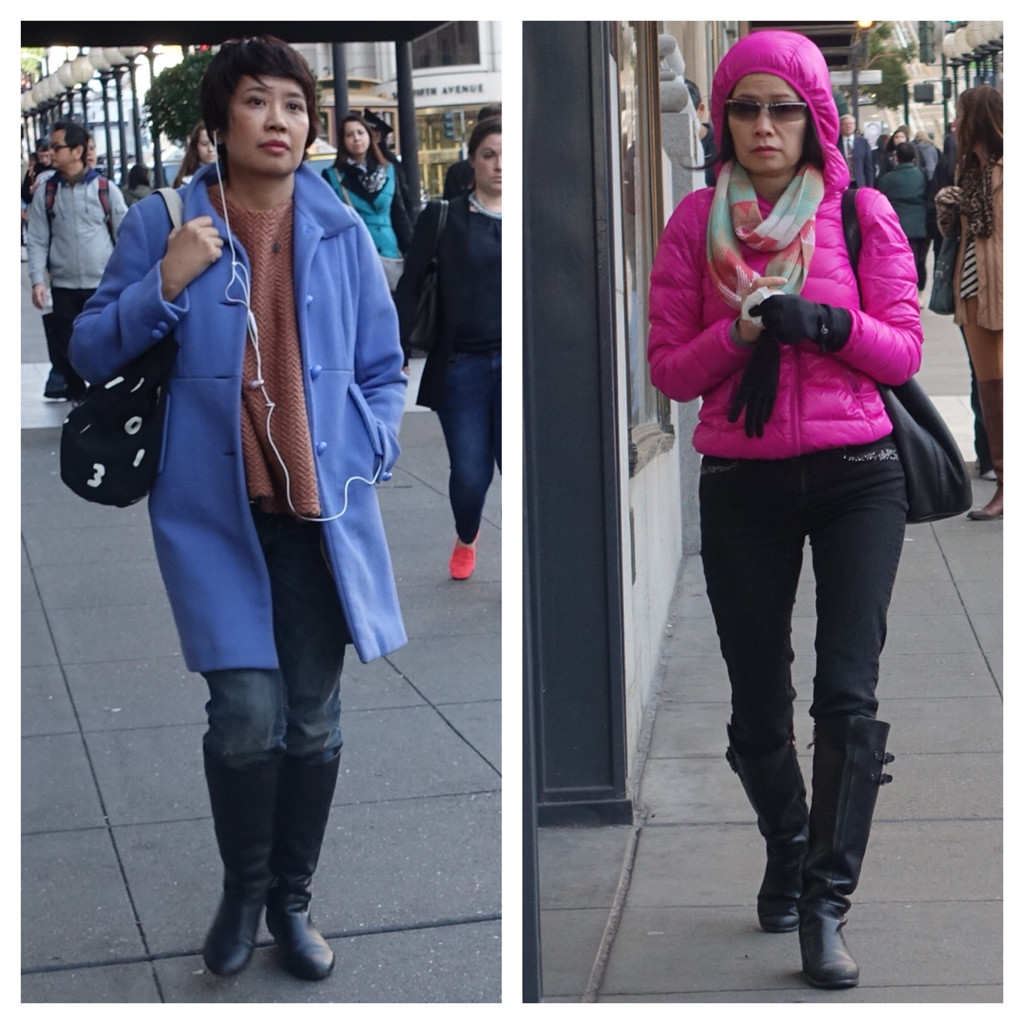 As I have previously posted, I love an all black ensemble. I have discovered an exception, however; when it comes to bundling in all black – especially in wintertime in New England, in which the practice is ubiquitous – it is not the time (in my book) to let your relationship with color go into hibernation. Yes, I understand one must focus on staying warm, but we can do so in style, eh?
What are some of your tricks to bundling stylishly?
XO, Janea