There is something so grown-up about a camel coat. Maybe that's why I got my first one a couple of weeks ago. I guess you could say I'm a late bloomer. I mean, I didn't start collecting white button-down blouses until just last year!
Similar to the case of white (as in "white button-downs"), I also figured out long ago that the color beige is not a blonde's best friend. It usually makes me look washed out and colorless. And for the longest time, I equated beige with boring.
So, why did I suddenly change my tune and buy a camel coat? Here are 5 reasons…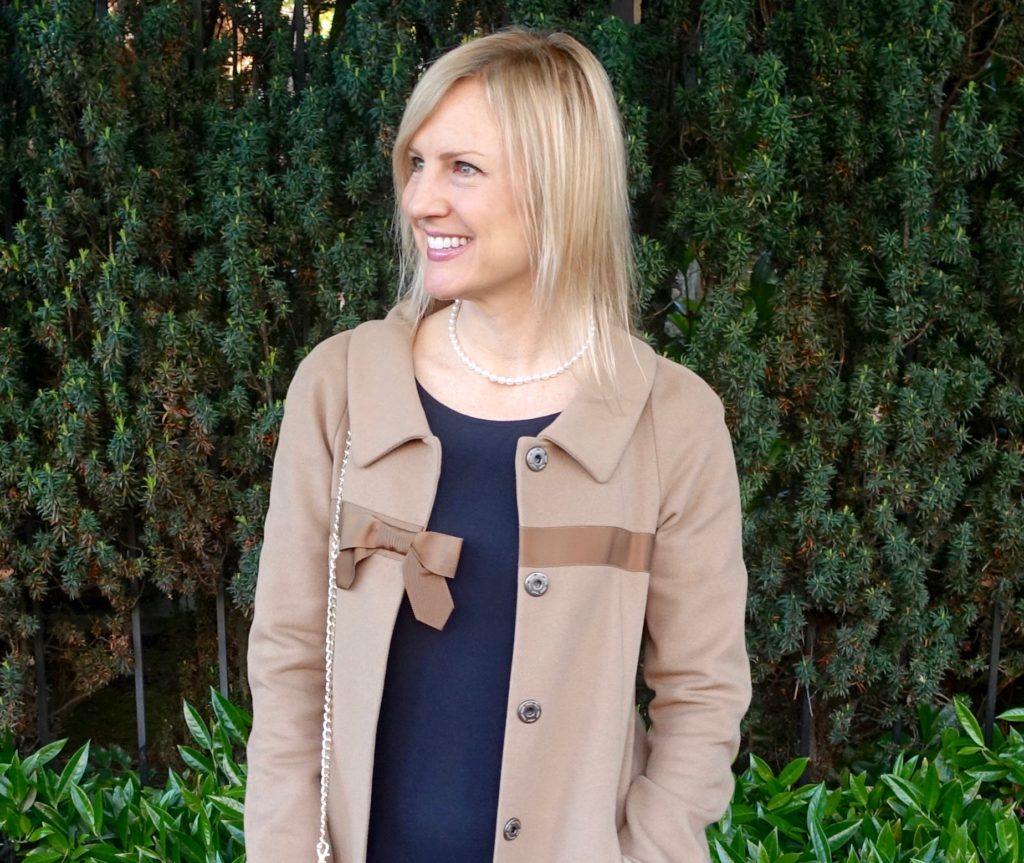 1) A camel coat looks polished, professional, and refined…
…and as I mentioned, grown-up. I started noticing this during my last stay in London, where I saw loads of camel coats. It hit me how distinguished they look. (It makes sense that a recent StyleCaster article included it as as an ingredient to a stylish spring outfit for work,) 

2) It instantly lightens up an otherwise dark-colored outfit.
My favorite way of wearing it is with all black – definitely spring-worthy.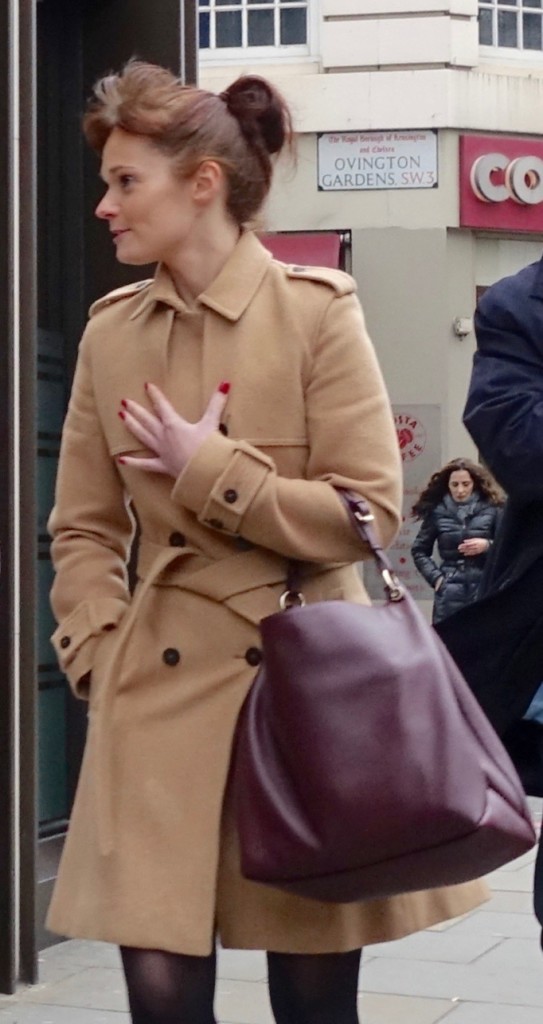 And speaking of color, a little black (or other flattering hue) above the collar or next to the face remedies the issue of beige making a light-skinned lassie look too pale.)

3) It is simply timeless and classic.
A camel coat is no less popular among current fashion icons than it was with Marilyn Monroe and Audrey Hepburn. Today it's part of many an off-duty model look.
I love the way the woman below and to the left combines a camel peacoat with matching sweater, brown skirt, and black tights/boots for an ombre effect. Or a little variation on the theme (wider lapels as seen to the right) is also nice.
4) A camel coat adds great contrast and sophistication to edgy pieces, like the moto boots below…
…or a boho look.

5) Although I have extolled the wonders of a camel coat for spring, it is actually seasonless…
…as long as you are experiencing coat-wearing temperatures. A case in point is the Marie Claire article in February touting the camel coat as perfect for winter. 😉
This is how I style mine for work. Although I adore classic cuts, I fell in love with this unique lovely at a luxury consignment boutique On Que Style near L.A. I especially like the bow in front and its clean lines.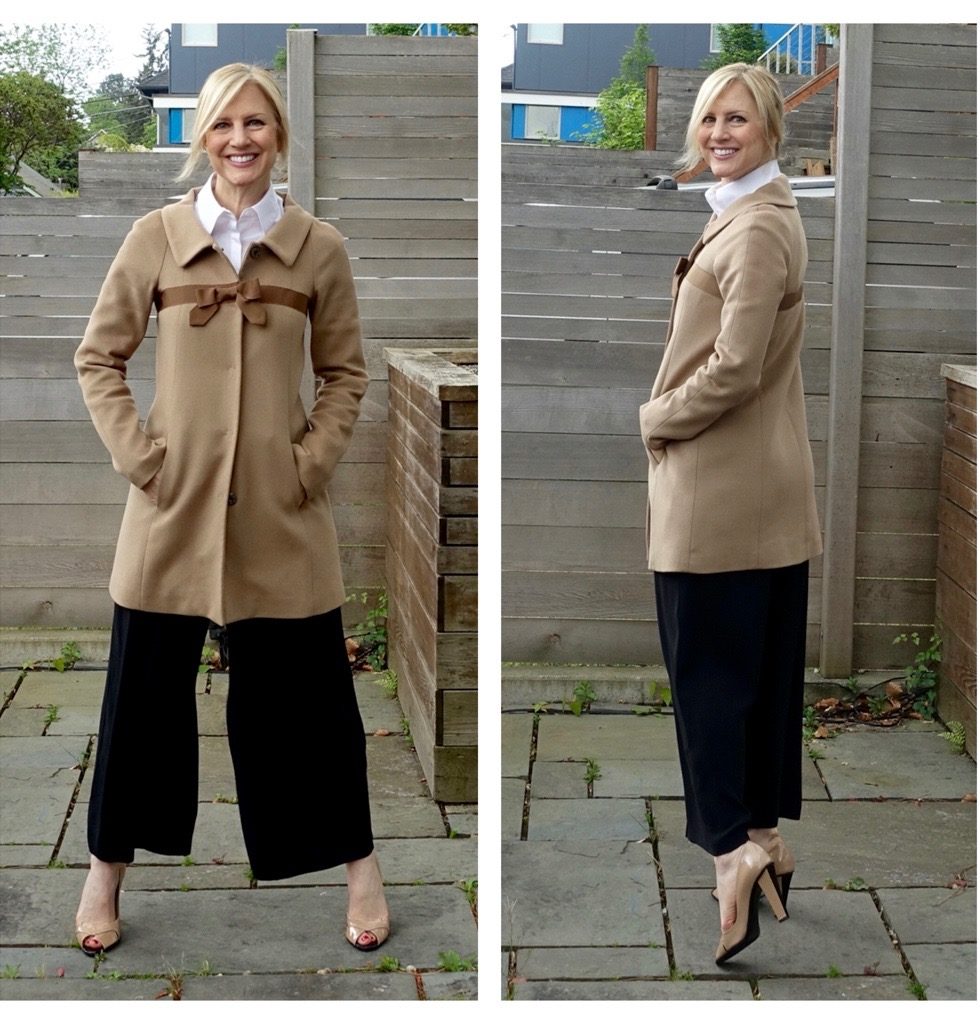 Unless you already have and love a camel coat, I highly recommend that you consider getting one at some point. If it is well-made and you don't end up wearing it to threads, it is something you'll enjoy for years to come. What are you waiting for?
XO, Janea
Psst! Feel like shopping for a camel coat? You might want to check out a
---
????