My plan for today is to shoot street style photos at an up-and-coming trendy area of London called Shorditch. The name doesn't sound like much, but my cousin Liz who lives in Richmond, vouches that it has prime street style. And she was spot on yesterday when she recommended King's Road, the birthplace of the mini-skirt – or I suppose, where it became famous.
But first, I'd like to enjoy another nice cup of tea (in my warm hotel room!), send you off a "Glimpses" photo from my latest jaunts in the city, and wish you a wonderful weekend. 
Black is a very popular color on the streets of London. It makes perfect sense right now, with biting cold winds. Of course, a nice shot of color here or there does no harm. What I like about the combination below is how striking it is against light grey-colored buildings and a matching sky.
Near the Museum of London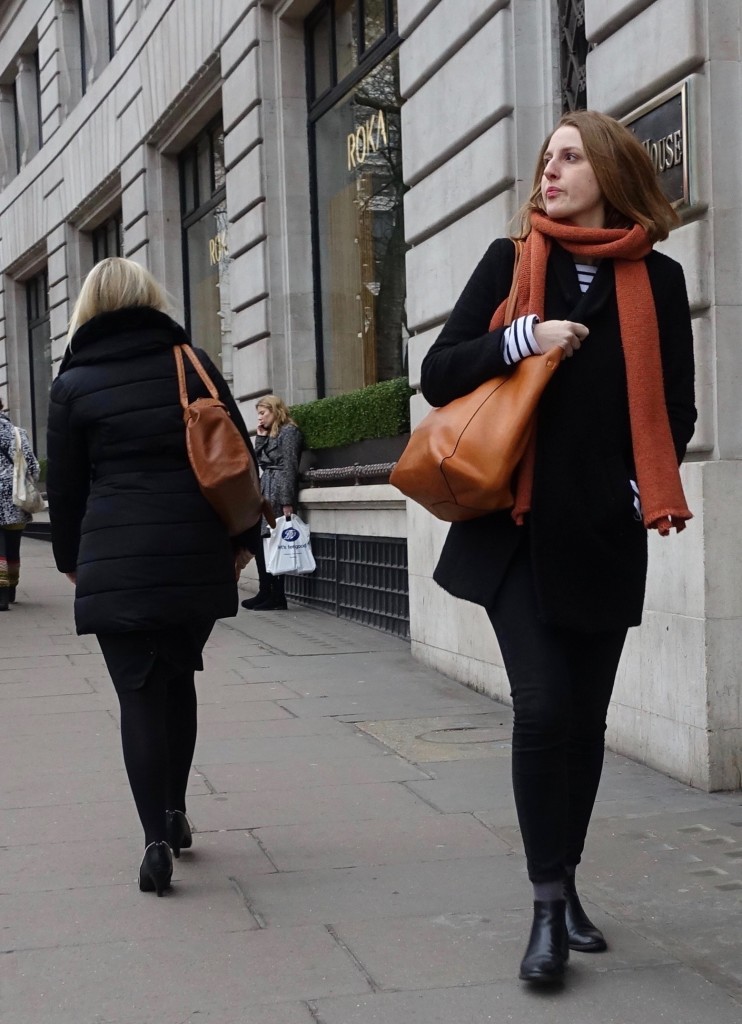 Cheers! XO, Janea
---
????