This Spring while people-watching in San Francisco, Seattle, Boston and New York, I have noticed that sturdy footwear is a huge hit.
Although a lover of delicate high heels, I certainly understand the desire for comfort among damsels who are serious about getting around on foot. I am also thrilled by the manner in which many of the following muses use it to add a bit of androgyny to their look.
San Francisco
From work boots to motorcycle boots, San Franciscan women find endless ways of playing with varying levels of androgyny. Notice how the muse directly below and to the right counterbalances her not-exactly-girly look with a lace sarong/skirt.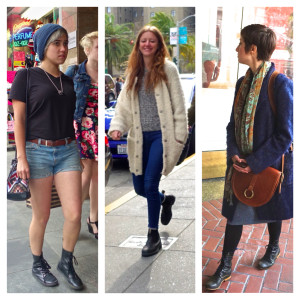 Seattle
Bohemian and normcore (generic, androgynous) seem to be popular themes for Seattleite women. Their corresponding footwear appears to allow for several blocks (miles?) of urban hiking during the day.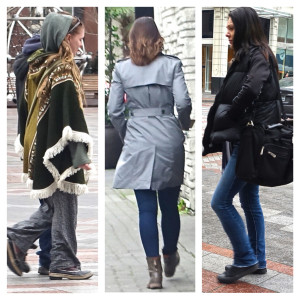 Boston
Until very recently this Spring, staying warm has been a major concern in Boston. The boots featured below are both cozy and have the added bonus of adding a bit of spunk to these Bostonian muses' ensembles.
New York City
Let's face it, New York is a style blogger's heaven. I was treated to a visual smorgasbord of chunky heels and other sturdy footwear there. Don't think I had ever seen so many work boots in immaculate condition: bright yellow and spotlessly clean. (I take it they aren't exactly being used for manual labor.)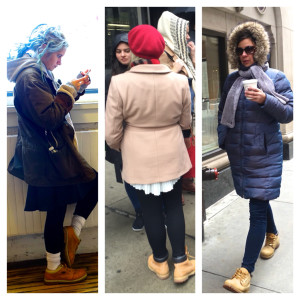 Moto boots are also out on the streets. The muse below and to the right wears them with fishnet. Hey, why not?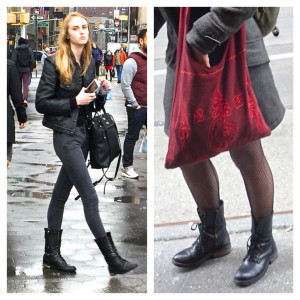 Then there are the sneaker-wearers. High tops seemed plenty cozy for the cool beginnings of Spring, and of course, they are great for covering long urban distances.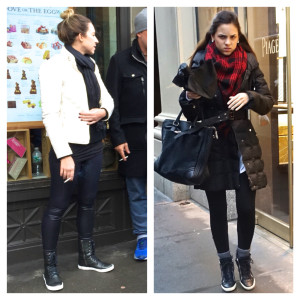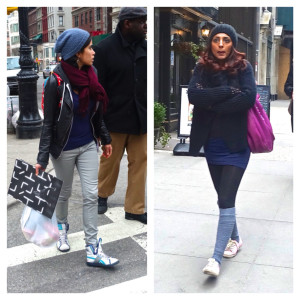 Might this be a little normcore (below) in New York? I love how similarly these two are dressed.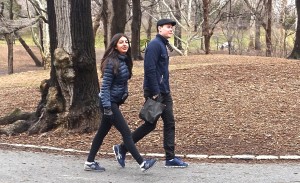 And how could chunky heels escape my notice? I suppose these would be adequate protection for women venturing onto the cobblestone streets of the meatpacking district mentioned in Liliya Anisimova's recent post on drop dead gorgeous heels.
Speaking of whom, here is Liliya in an adorable pair of All Saints booties, which according to her, get plenty of play time. How she keeps them so shiny and new looking must be a New Yorker secret.
 Do you do sturdy?