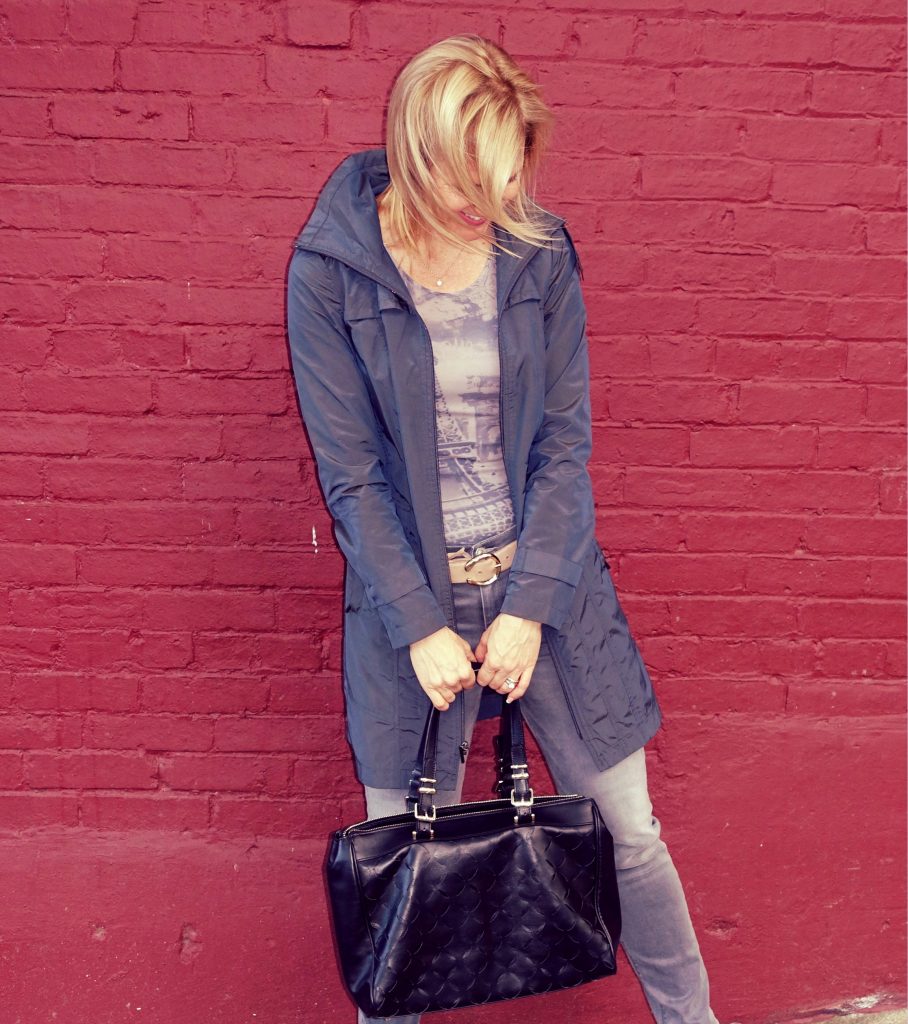 I used to have an eating disorder – well, actually two. In high school, I strived to maintain model-like proportions and became anorexic. In college, I developed bulimia, mainly because I couldn't continue starving myself although I felt the need to keep my hips and butt in check. Happy to say that I am presently at peace with my pear shape, although I do work out to make it more pleasing to myself.
This doesn't mean, however, that I don't employ a few tricks to balance out my size 2 to 4 top half and size 6 to 8 bottom. With all of the experience afforded by my sense of vanity and aesthetic, I'd like to share with you some tips I've picked up – using color. There's a plethora of ways color can alter our appearance: to look taller, thinner, curvier, or more petite just to name a few.
Dark vs. Light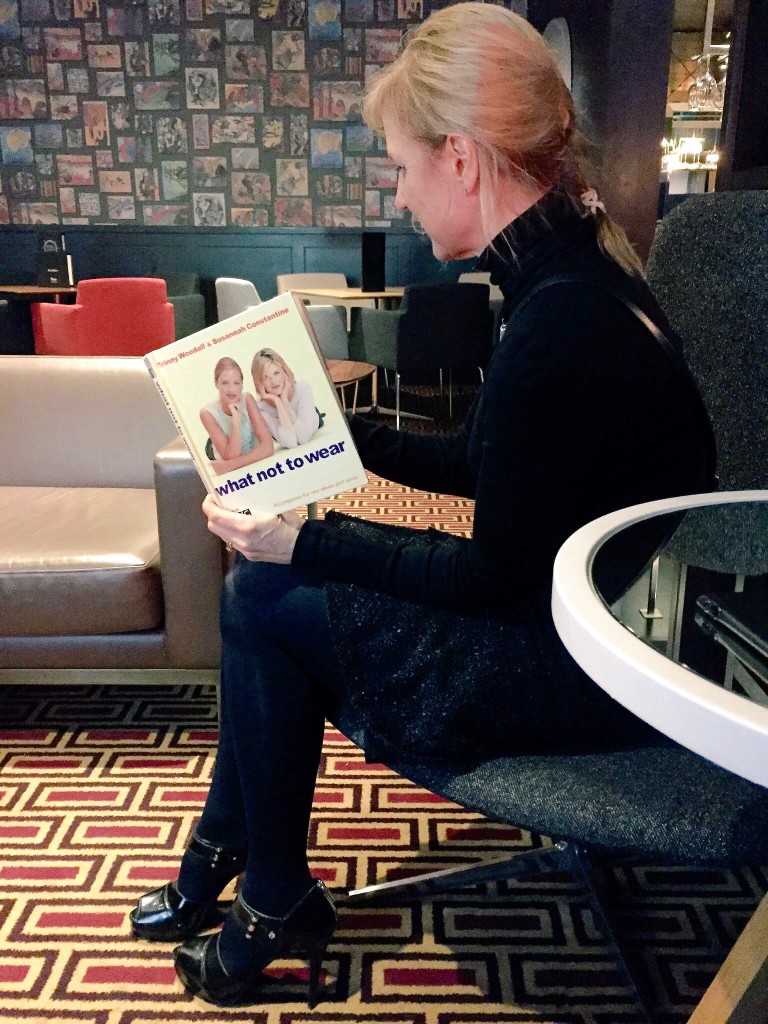 We probably all know the basics: dark colors appear to recede (look smaller) while pale and metallic ones advance (making the area look more voluminous). I constantly mind this principle. For me, it often means wearing a darker-colored skirt or pants.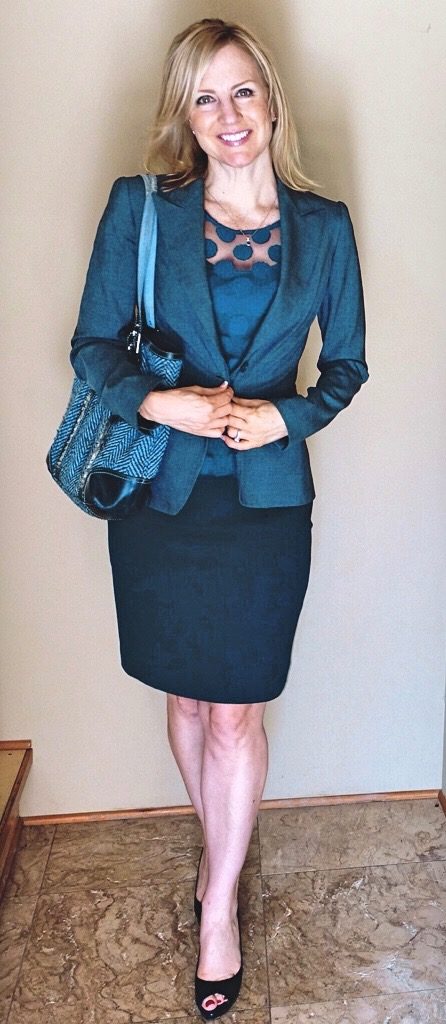 If you have a larger upper body than your lower body and wish for more balance between your top and bottom, you'll likely do better to wear a lighter-colored garment below. Here's what happens when I do it. Yikes!
When I do go for a skirt in a lighter color than what I'm wearing up top – after all, I can't wear a uniform! – I choose darker jewel tones, like this green Halogen pencil skirt with flattering vertical seams.
Color Blocking
Color blocking can be tricky, unless it includes darker panels in specific areas you wish to minimize and/or lighter ones where you'd like more volume. For pear shapes, for example, a dress with darker side panels at the hips can work wonders. Apple-shaped girls do well with those dark side panels at the waist.
If your color blocking is simpler – you wear two highly contrasting colors, one above the other – you might want to be mindful that this can draw attention to the meeting place of the two colors. If you have an apple shape, you'll likely want this to be above or below the waistline.
Color details also play a part. Take for example, this color blocking which could have simply cut up my silhouette – making me appear shorter and wider – if it weren't for the navy blue lines of the jacket which draw the eye along a more vertical path.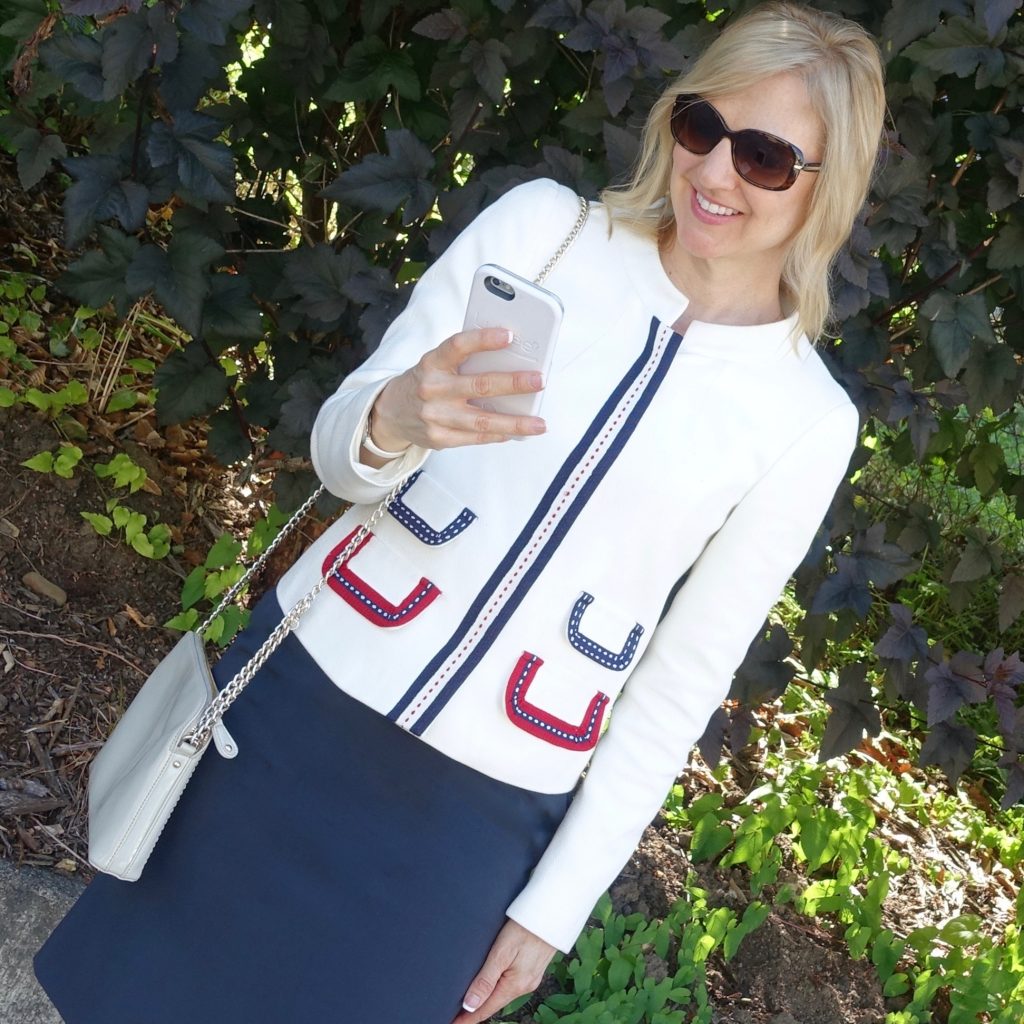 Prints
With patterned clothing, it is important to keep in mind that large prints with highly contrasting colors tend to visually enlarge an area while smaller prints tend to have the opposite effect. Notice how the large print of this top makes me look a little more hourglass-like – especially with the tie at the waist?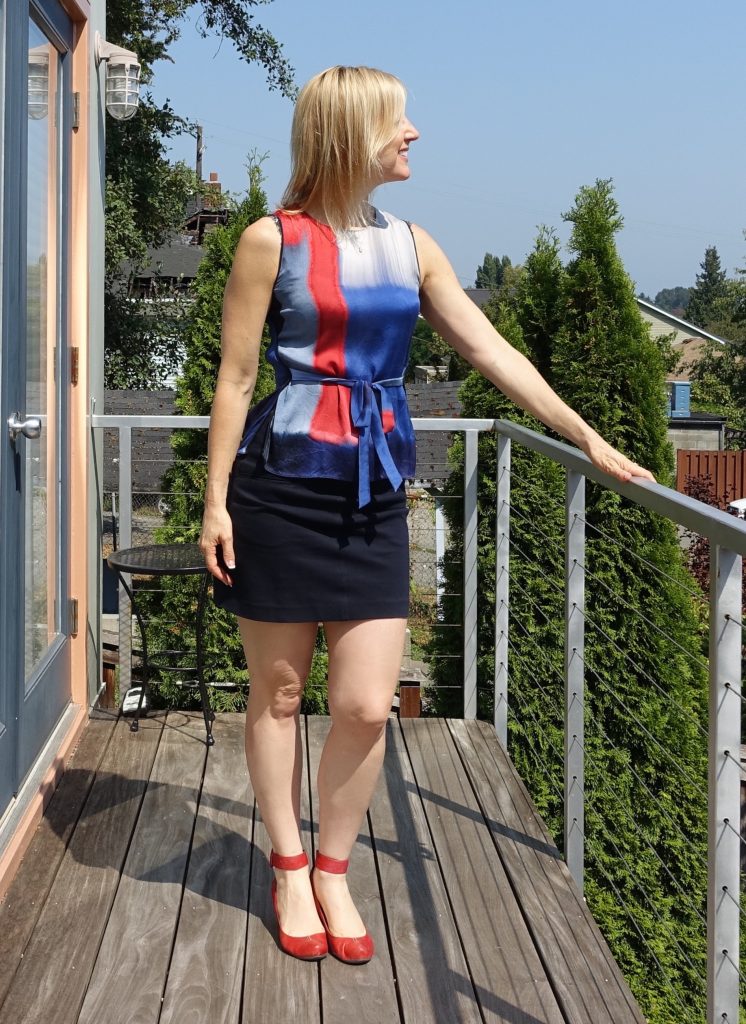 Note: A petite woman can get "lost" dressed purely in a larger print, while a taller woman might not necessarily want to go with large (volumizing) print either unless it has a vertical orientation.
The dress below has a large print, but the solid panel at the empire waistline stands out, drawing attention to my slimmest area. The dress's maxi length, the fact that it is sleeveless (long printed sleeves widen a look), and high heels also make for a more vertical impression.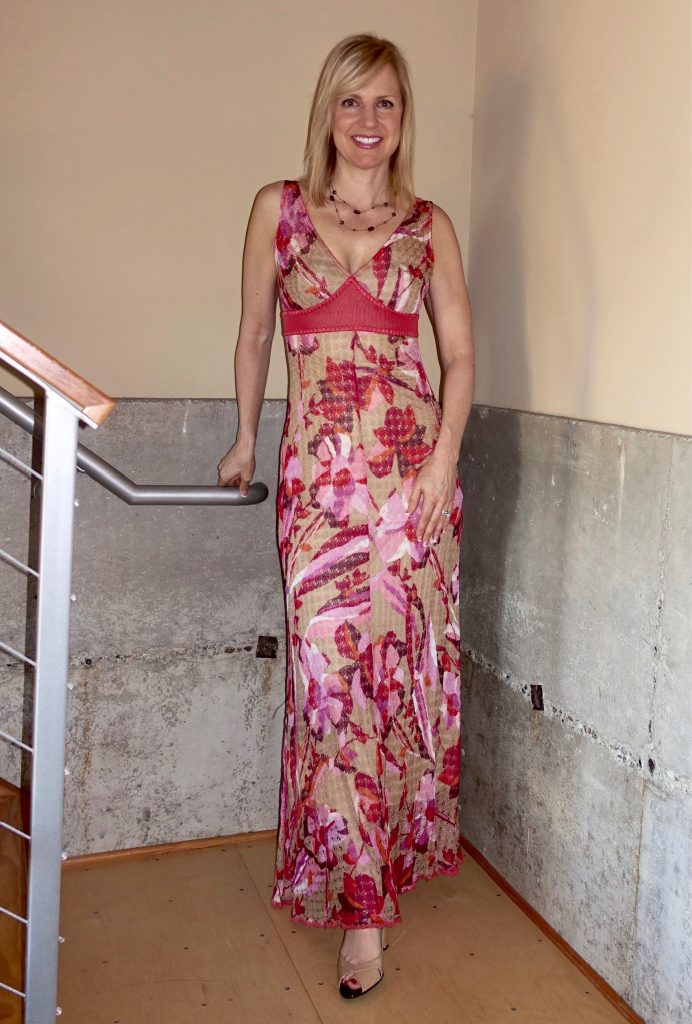 Prints can actually be your friend. Do you notice how this crazy pattern makes it impossible for you to tell if I wear an A- or E-sized cup? Prints can distract from any lumps or bumps; I don't even need Spanx with this body-con baby.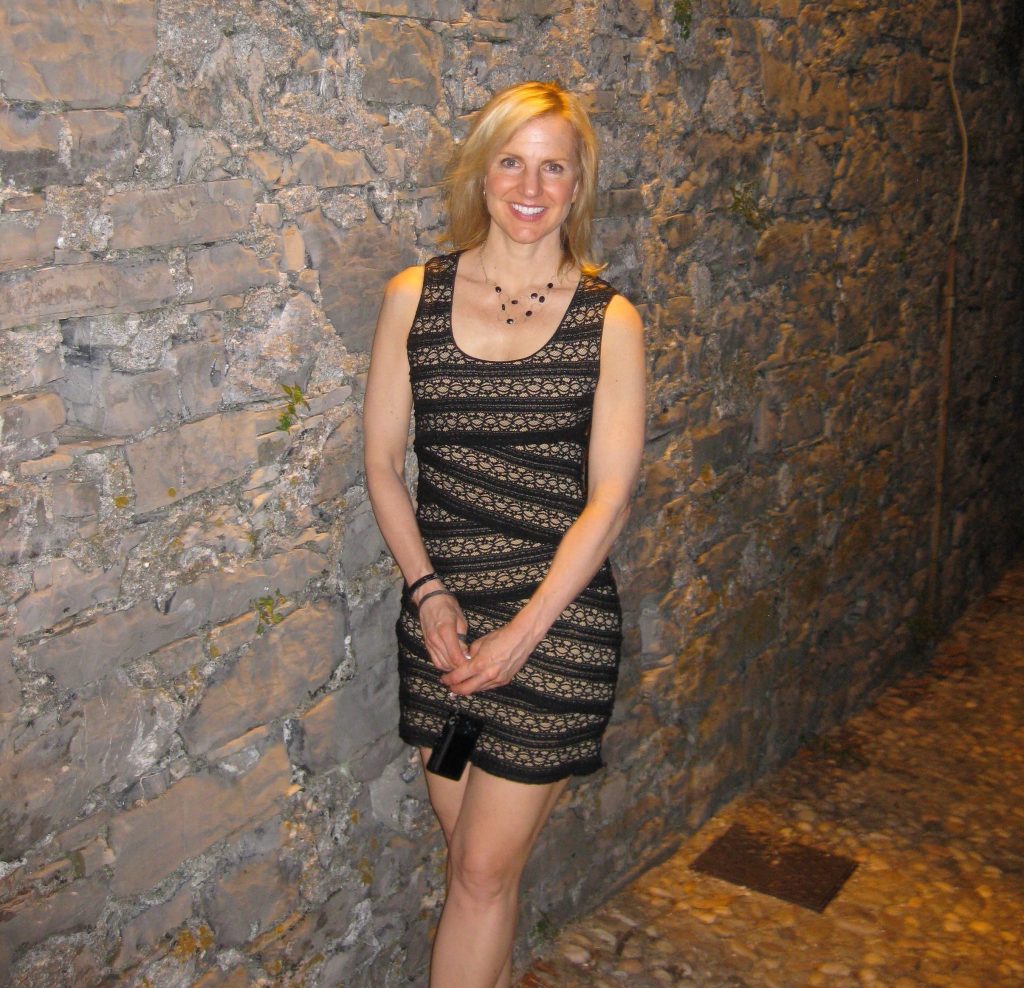 I won't go into stripes, since I recently read an article from Psychology Today debunking my belief that horizontal stripes make a person look wider.
Shoes
Shoe color is another tool for changing the perception of your shape. Nude-colored shoes (that match your skin tone) are notoriously great for leg-lengthening. For pale-skinned lassies like me, the contrast with dark-colored shoes – especially flats – can make legs look shorter and stubbier.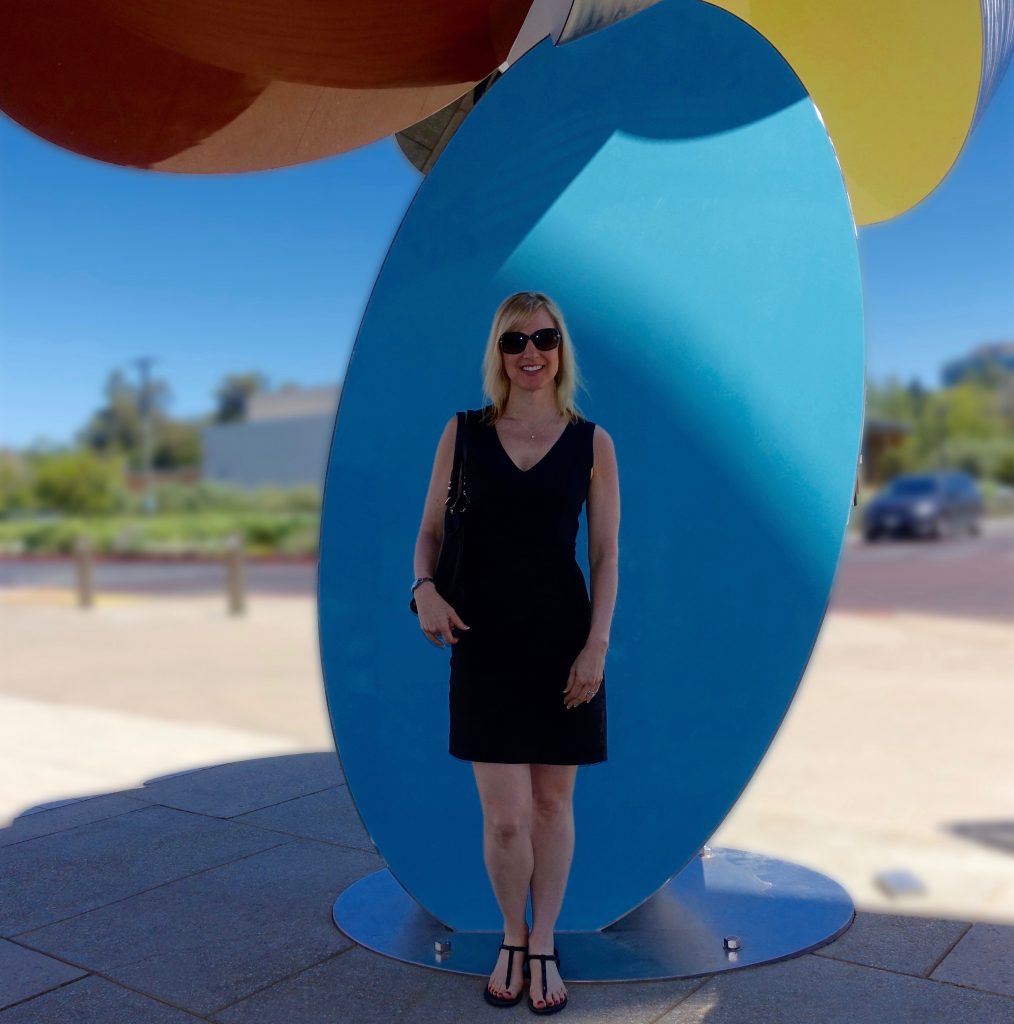 Here's another photo of what not to wear!
I almost look like Lucy's sister here with the same dimensions, thanks to the flat black sandals with large horizontal bands. These black shorts also contrast sharply with my skin tone, drawing extra attention to the widest part of my thigh.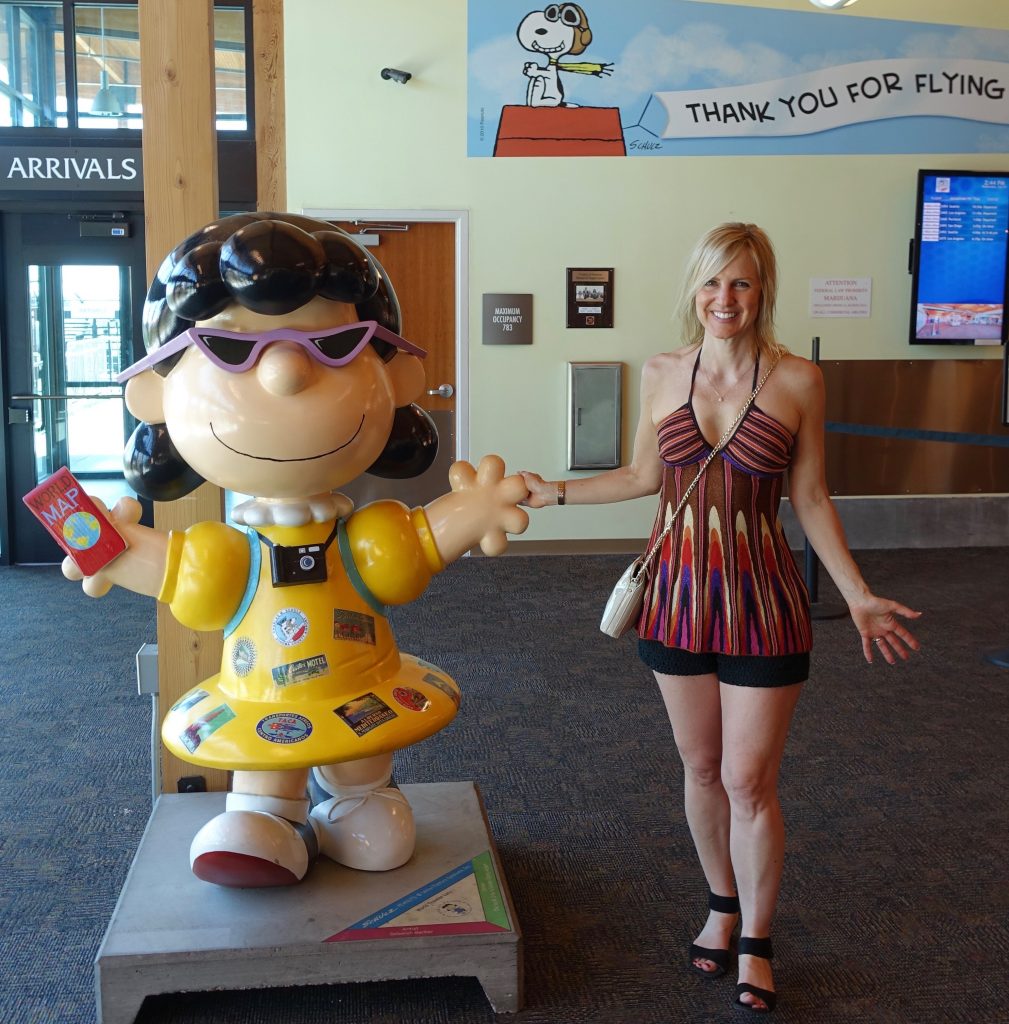 No matter your body type, you can see that there is great potential for "contouring" and "strobing" it with color. Of course, it also helps to choose colors which brighten your skin tone. But that's the topic for a future post.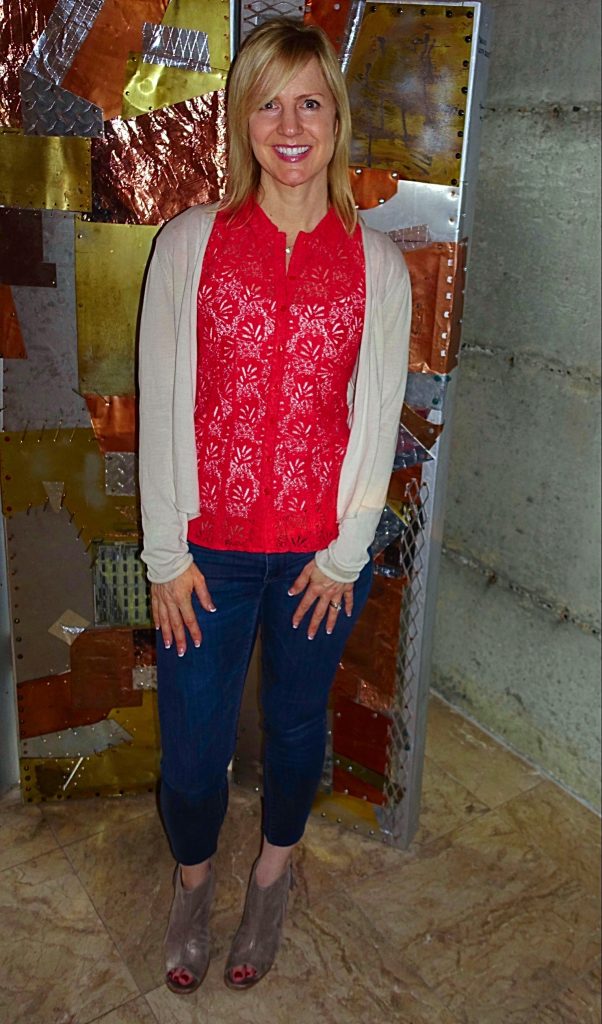 Do you have any favorite color tricks up your sleeve?
XO, Janea
---