Happy Halloween! Hope you are enjoying getting dressed up for the occasion! This year neither Liliya nor I (we both live in the U.S.) did a Halloween post – we're both traveling – but we do hope you'll enjoy this outfit of the day: something super comfy for work straight from the playground…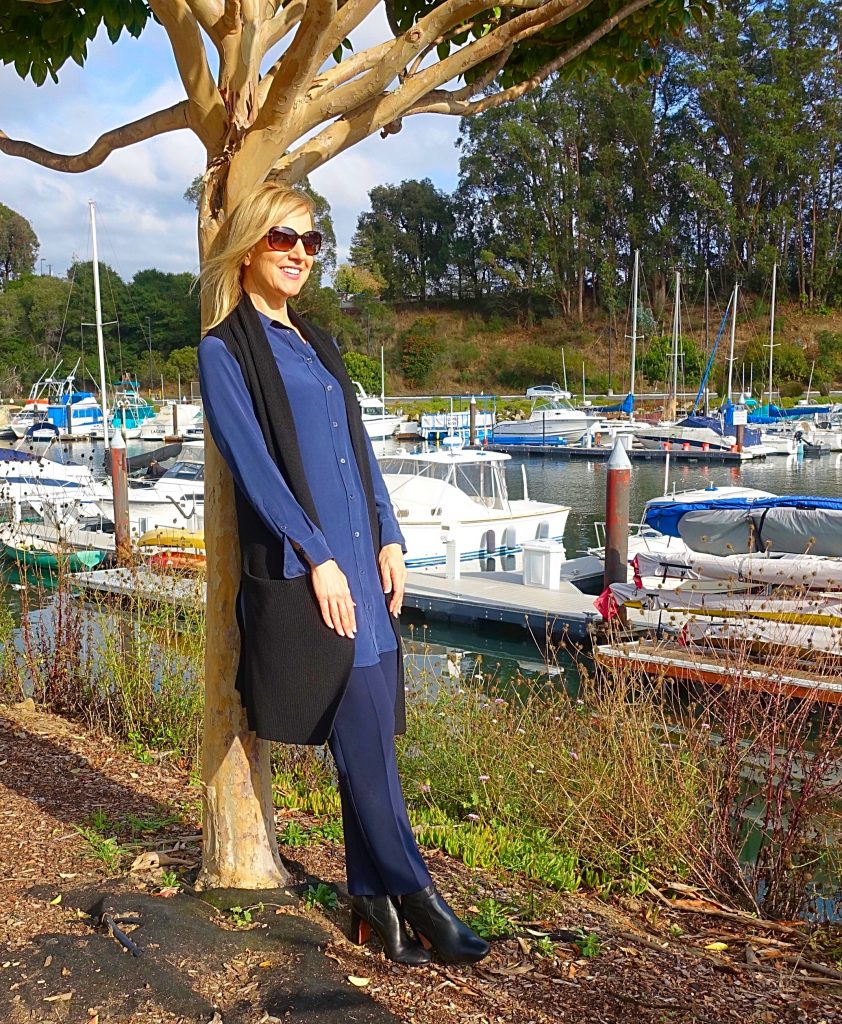 Do you ever wish you could sometimes just show up to work in pajamas? There are definitely times when I simply want to stay in my coziest clothes: like when it's still dark outside while I'm eating breakfast. That's why I LOVE this work look – I almost want to call it comfort clothing, because it's kinda like comfort food – but not at all fattening!
If you've been reading the STYLetti for a while, you may have noticed that I'm into playing with proportions lately. Here, the cropped pants are so much more interesting than those boring "professional" pants you were always told you should have for interviews.
You may remember from a previous post how these pants are perfect for showing off a sexy ankle strap sandal. But I also love them with this year's ankle boots; they're just a tad taller than those of past seasons, and they keep the ankles nice and warm!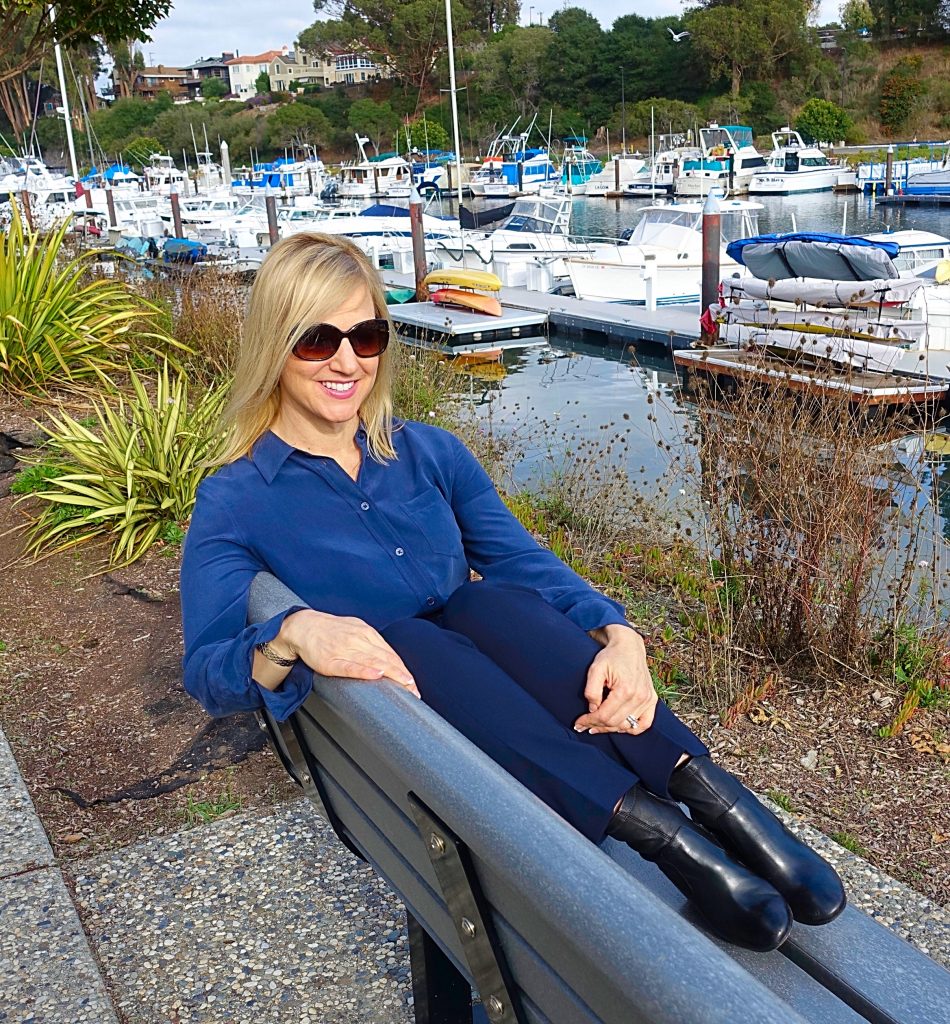 The key piece here is a silk tunic by Equipment. For the longest time, I equated tunics with old-lady dressing, but then I started seeing them with leggings – great combination! – and even as dresses. I think I might try wearing mine next with a pair of skinny jeans and over-the-knee boots. For really cold weather, a sweater just a few inches shorter than the tunic creates a fashion-forward (and cozy!) look.
Okay, this is not REALLY my workplace. 😉 But seriously, wearing something like this does make me feel lighter and freer in the stuffiest of courtrooms (where I do work).
Of course, if I want a little extra warmth, I put on the vest shown at the top of the post or in rainy Seattle, I'll top it with a classic black trench coat.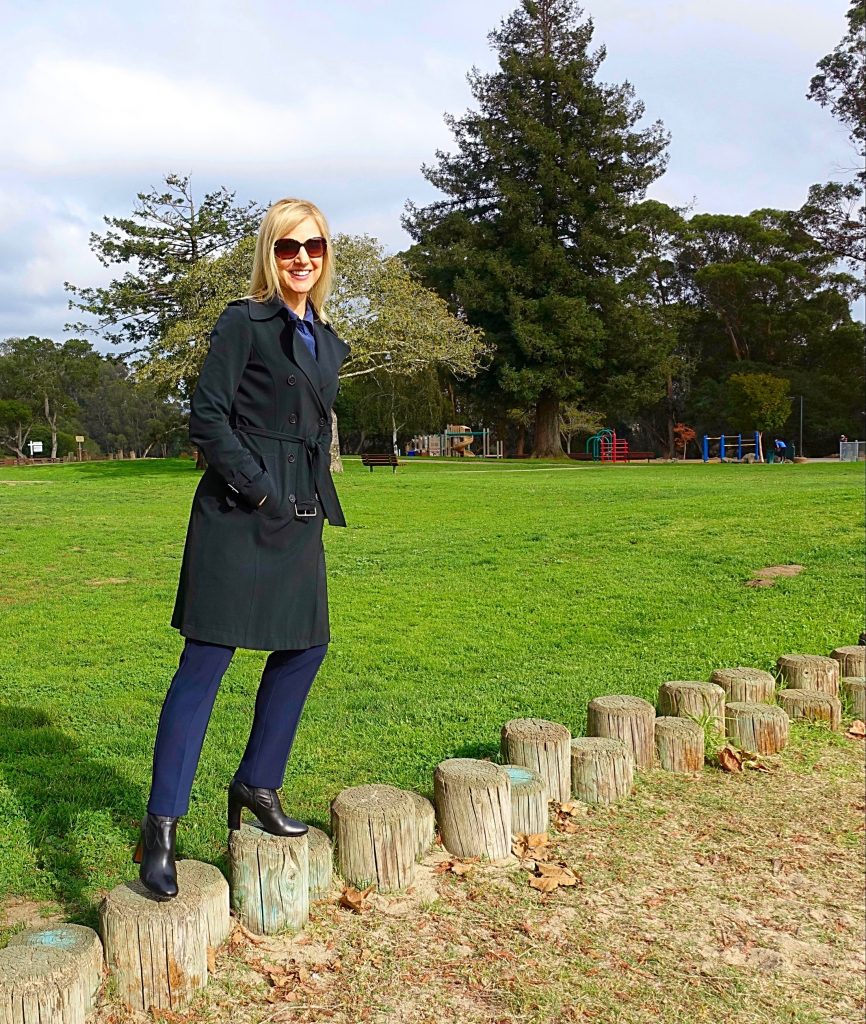 Are you a fan of tunic tops? If you haven't tried the style, I highly recommend one in soft silk. It's a great alternative to pj's during the day!
XO, Janea
---