Do you have a few favorite outfits that just seem to work every time for all different occasions? I never knew when I got this crop top / midi skirt duo that it would become the outfit that keeps on giving.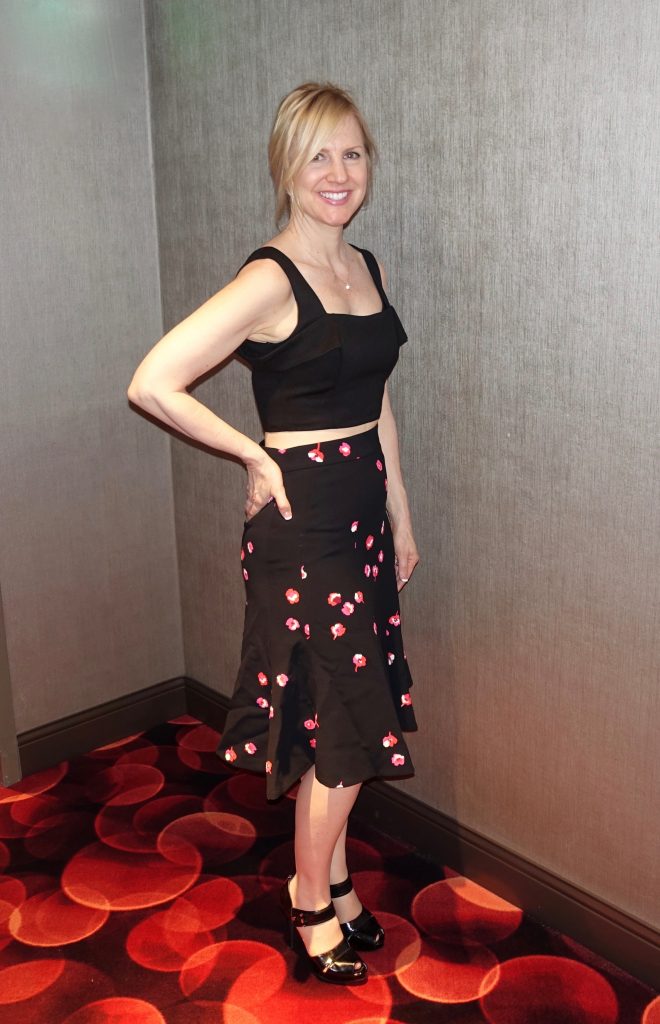 I originally bought it for a trip to L.A., knowing that it was going to be hot there. I wanted to go floral but subtly. This turned out to be an ideal ensemble for dining out in summery L.A. – bearing plenty of skin – and autumnal (even in summer!) Seattle.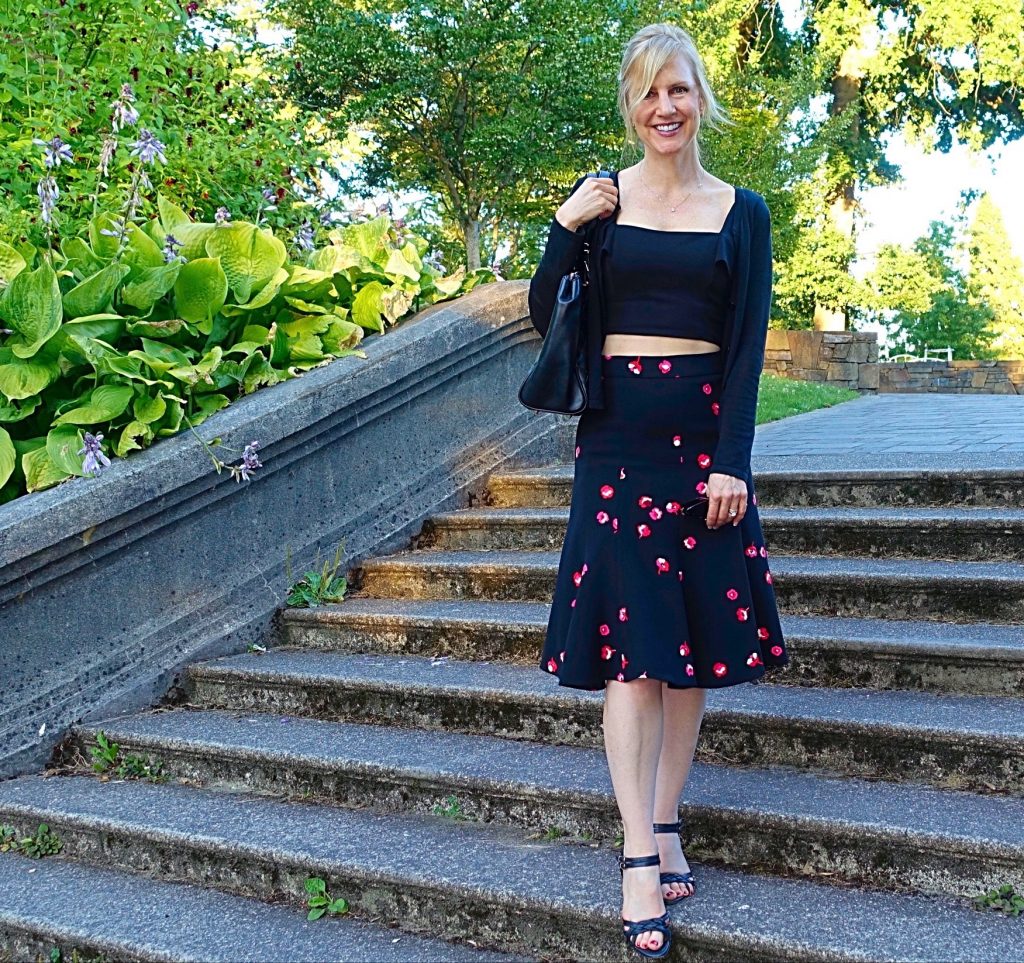 There are two things which make this outfit a favorite: it works in different climates. But it is also super slimming. Let me explain.
I promised a dear reader Erin that I'd share tips on looking thinner. So, here is one: know your body shape, and dress for it. A favorite resource for me is the book What Not To Wear. This skirt is super flattering, because it flares out below the hips, normally my widest area.
The outfit also accentuates my waist, which is often an asset for pear-shaped girls. The contrast in colors (my pasty skin next to black) is one way of drawing attention to this part.
Another slimming tip is to go monotone. This outfit just about fits that description; the flower design is so small that it is insubstantial and avoids visually enlarging any area of the body.
While I mentioned that the break in color at the waist accentuates my waist, it also breaks up the silhouette – a liability if you're aiming to visually lengthen the body. Wearing this outfit with a black cardigan – great for Seattle temperatures! – sort of extends that black "line."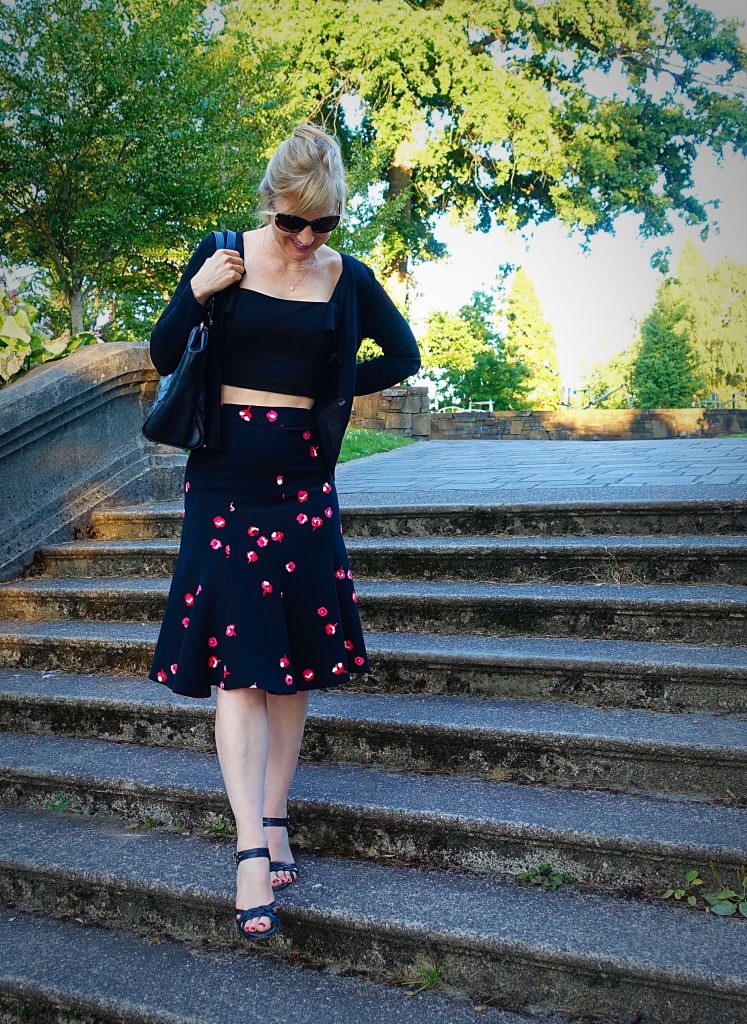 One more tip for the road: wear heels! It's a no-fail road to longer-looking legs. Wedges and block heels are a comfier option. I made sure to wear higher ones when I topped the outfit with a white cardigan for dinner out with Christina and other friends.
Kate Spade floral midi skirt – N / Nicholas cropped top – Marc Jacobs peep-toe pumps – Corso Comò wedge sandals – Old sweaters – Tiffany pearl choker – Versace shopper tote
With so much going for it, how could I not think of wearing this outfit into fall – and in California, even winter?  🙂
XO, Janea
---