I think I can safely say that most of us have at least one pair of cropped pants in the closet these days. Far be it for me to give you a formula on styling them. How-ev-er, I want to share some DO's and DON'Ts I arrived upon while observing street style during New York Fashion Week. I mean, some ways just seem to work better aesthetically than others.


1 – DO
WEAR CROPPED TROUSERS WITH OXFORD SHOES.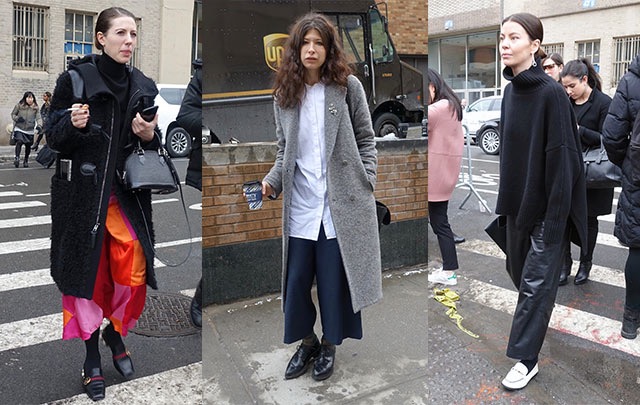 It's a great way to give your look character with a nod to menswear. I recommend pointy toes if you want slimmer-looking legs. Letting ankles show is also a great way to put oversized clothing into perspective: preventing your body from looking several sizes larger.
2 – DO
GO ALL BLACK IF YOU MUST WEAR SOCKS WITH YOUR BOOTIES.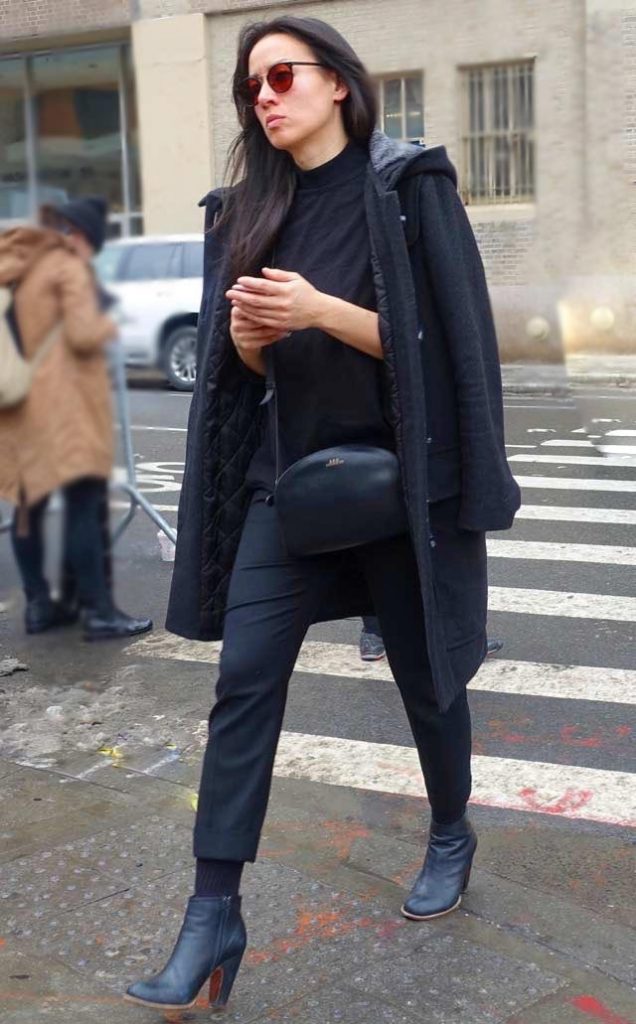 Showing a little skin is a lot sexier. But then who wants to freeze to death? We may be inching toward spring, but it's still downright frigid in some areas. While wearing all black, socks blend nicely with the rest of the look.
3 – DO
WEAR CROPPED PANTS WITH MID- TO HIGH-HEELED SHOES.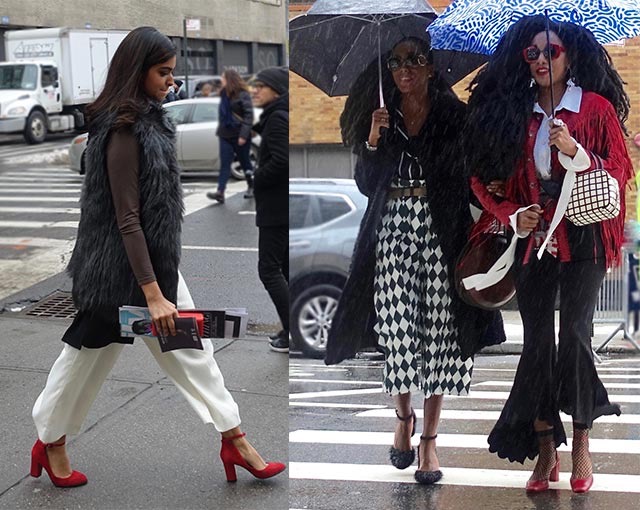 That is, if you don't mind cooler ankles. It's even more fun with fishnet anklets. There's no better way of making the look more elegant and lengthening the legs.
4 – DON'T
MIX MULTI-COLORED, OVERSIZED LAYERS AND BOOTIES.
Balance is pleasing to the eye. And so, if certain aspects of an outfit widen the look – such as multiple colors that cut up the silhouette horizontally – it helps to counter that with a fitted garment and/or by leaving a narrower part of the body exposed.
5 – DO
WEAR WIDE-LEGGED, CROPPED PANTS WITH A HIGH-CINCHED WAISTBAND.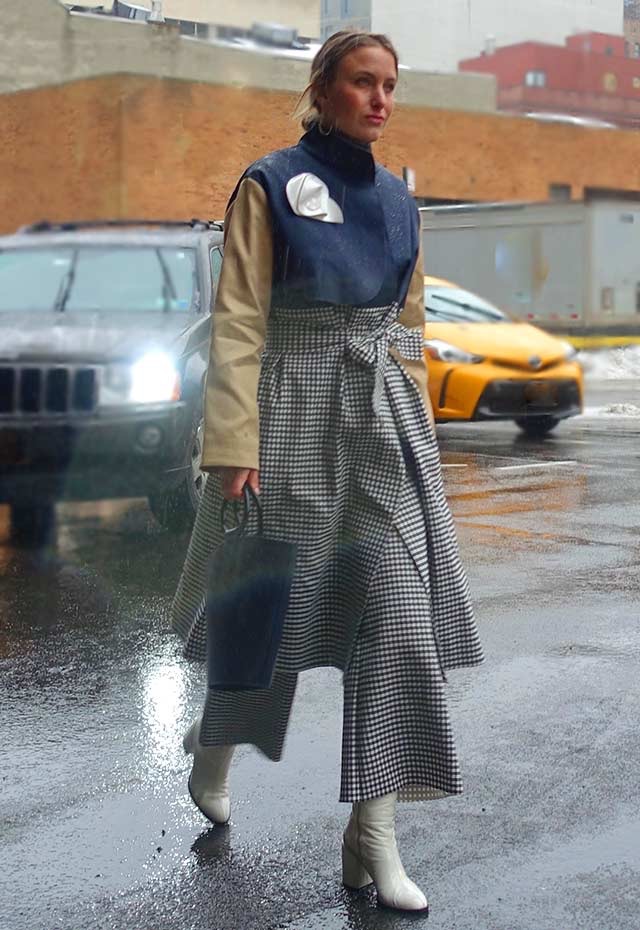 A high, cinched waistline visually elongates the legs. And so do pointy-toed, high block-heeled boots.
6 – DON'T
EXPECT TO LOOK THIS GOOD WITH WIDE SNEAKERS AND WIDE-LEGGED, CROPPED PANTS.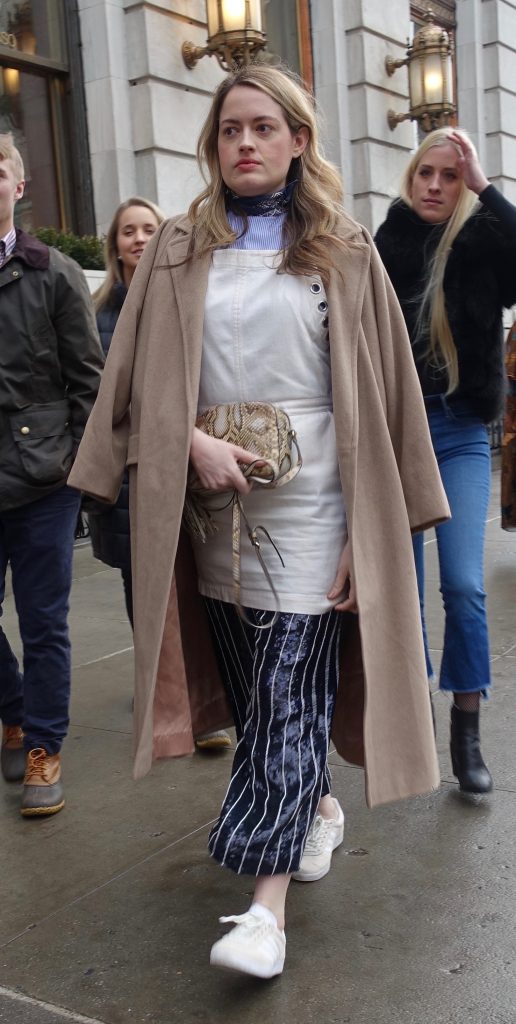 I did see several women during NYFW who weren't as successful at pairing wide-legged, cropped pants with wide-toed sneakers. It is quite a feat if you are not stick-thin to begin with.
Wide cropped pants have the potential of making our legs look stubby. As you've just seen, however, there are several tricks to avoid this: wearing them with a mid- to high-heel, a higher waistline, and pointy-toed shoes, for example.
Have you any DO's or DON'Ts to add to the list?
XO, Janea
---