Last week while returning "home" to visit the San Francisco Bay area, I noticed several people dressed in vivid colors as might be expected in bright, sunny California. But more often than not, I saw Californians in black…or a combination of black and white. 
One woman whose ensemble particularly caught my eye did so because she didn't seem to be following anyone's rules (to wear light colors in summer) or even the latest suggestions by style bloggers to counter that rule ("Wear black!") No, this woman was doing her own thing, and she did so in such a refined way, I had to take notice.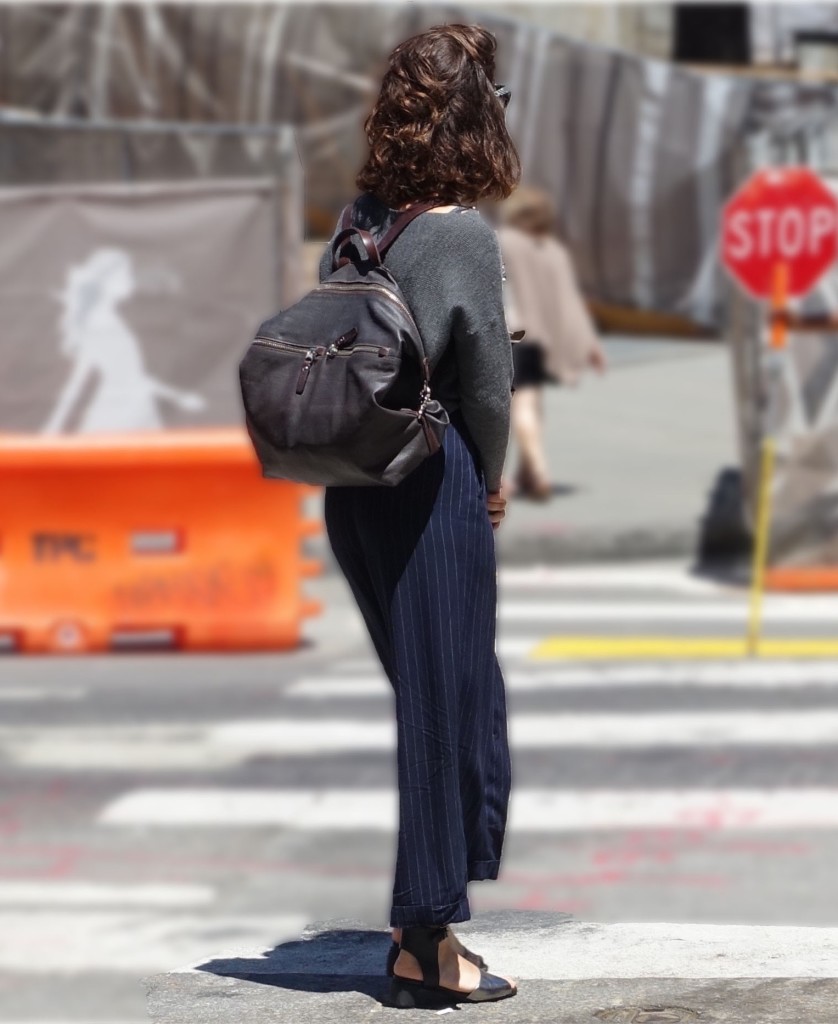 Temperatures in San Francisco are generally cooler than in other parts of the state (or even surrounding towns), but the day I wandered around that glorious City by the Bay, the sun scalded and temperatures hovered in the high 80's F (30-31ºC). Not just anyone decides to wear pin-striped navy cropped trousers with black sandals (of stylish block heel and thick ankle straps), and lightweight dark charcoal sweater on that kind of day.
Accessories put the final touches on this muse's lovely dark summer palette: black shades and slightly weathered looking black leather backpack with chestnut-colored trim which highlighted the shades of her hair. For an instant, I felt that I was back in Italy where sophisticated style is almost commonplace. 
It was a treat to catch a glimpse of this San Franciscan's personal flair, which combines so many delightful attributes: being classic and at the same time, modern; defying general rules and trends but still managing to look perfectly summery. Now that is style!
XO, Janea