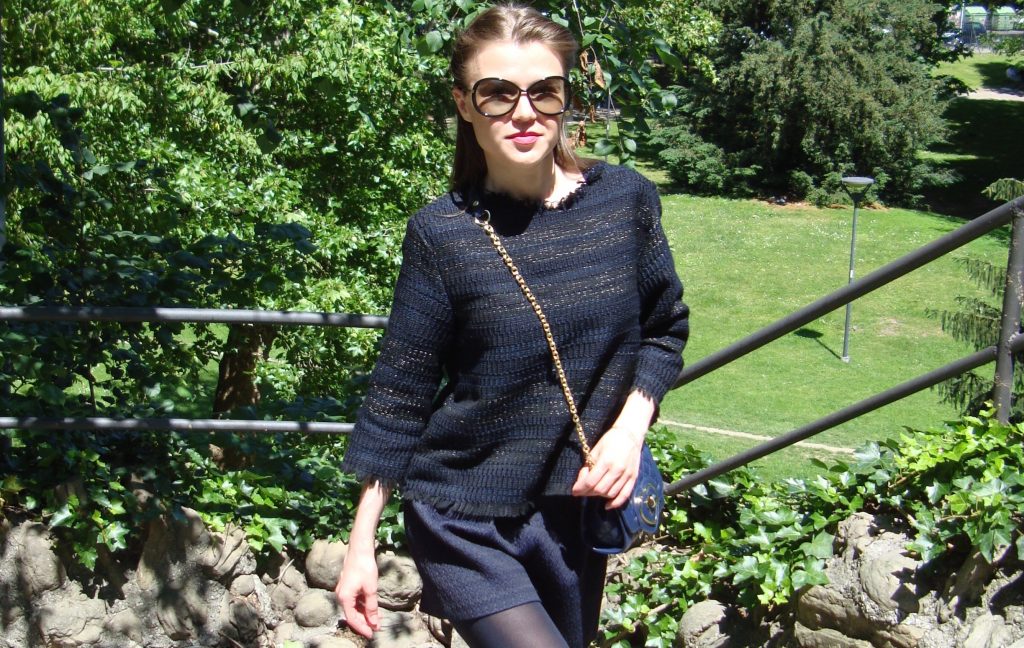 Julia had an appointment earlier this week at her university, Universita Cattolica del Sacro Cuore in Piacenza – near Milan – where she is getting her Masters in International Management. She came up with this stunning outfit to share with us. It is the perfect ensemble for transitioning from day to evening – this time of year.
By day, she carried a large tote (shopper bag) and wore a shorts outfit with tights, since Piacenza weather was warm (up to 28°C/78°F) but breezy and much cooler in the morning.
It was the ideal outfit for a day at the university – taking the bus into town and walking around campus. Her Dior sneakers were not only chic but comfortable.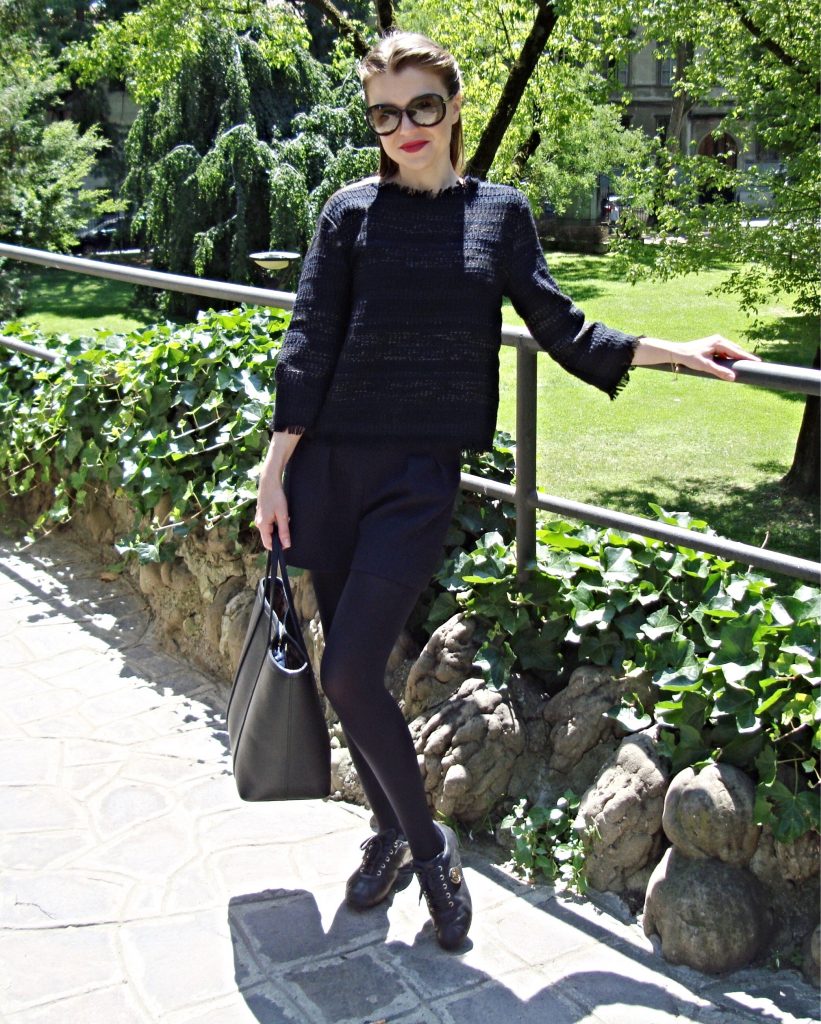 Come to think of it, the ensemble is also perfect for a day of visiting museums, shopping, or even work in a more casual office.
But then it has an added bonus: it quickly and easily transitions to an evening look – for meeting friends at a bar or going out to dinner. She carried in her shopper bag a pair of heels and mini bag for an evening out.
Sometimes a girl doesn't have the luxury of going home to change. Many of us live in big cities and know what it is like – you are too far from home; there's no time to change; and there's always a rush.
And so, voila! Here is a quick change of look. Total time of transformation? 3 minutes! Sneakers can be stashed within the larger bag in a car or left in the office before the evening's activities. Easy!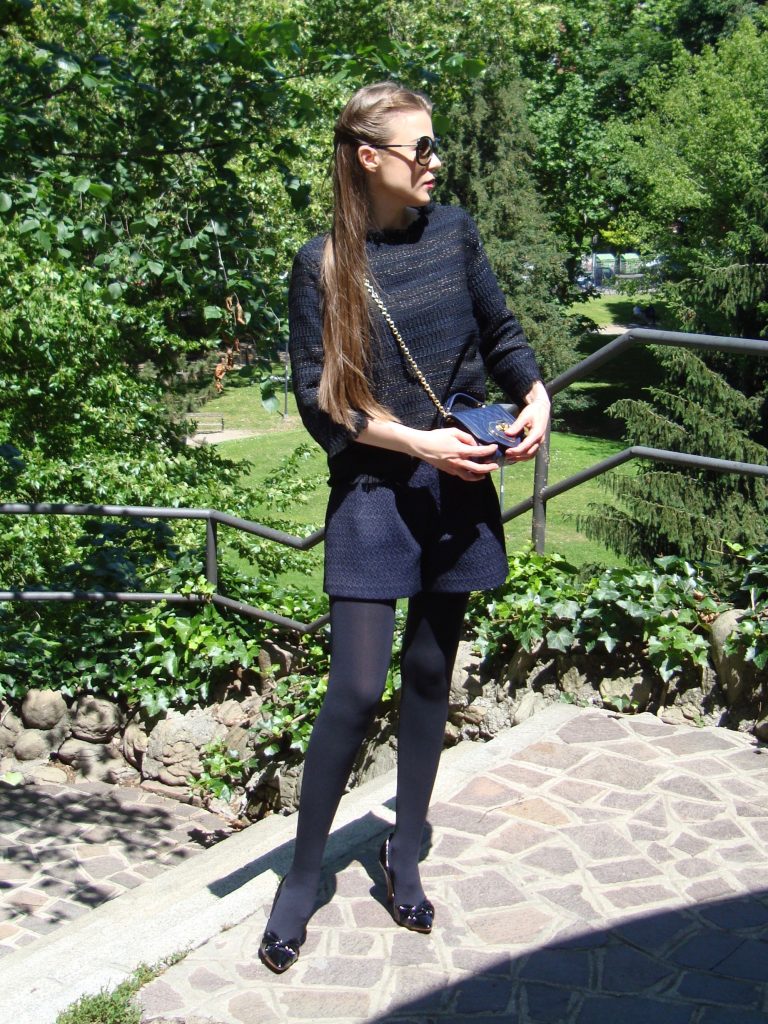 Here are the components of the fabulous day-to-evening look:
A fringe-hem knit top with high-waisted knit shorts look modern and classic at the same time.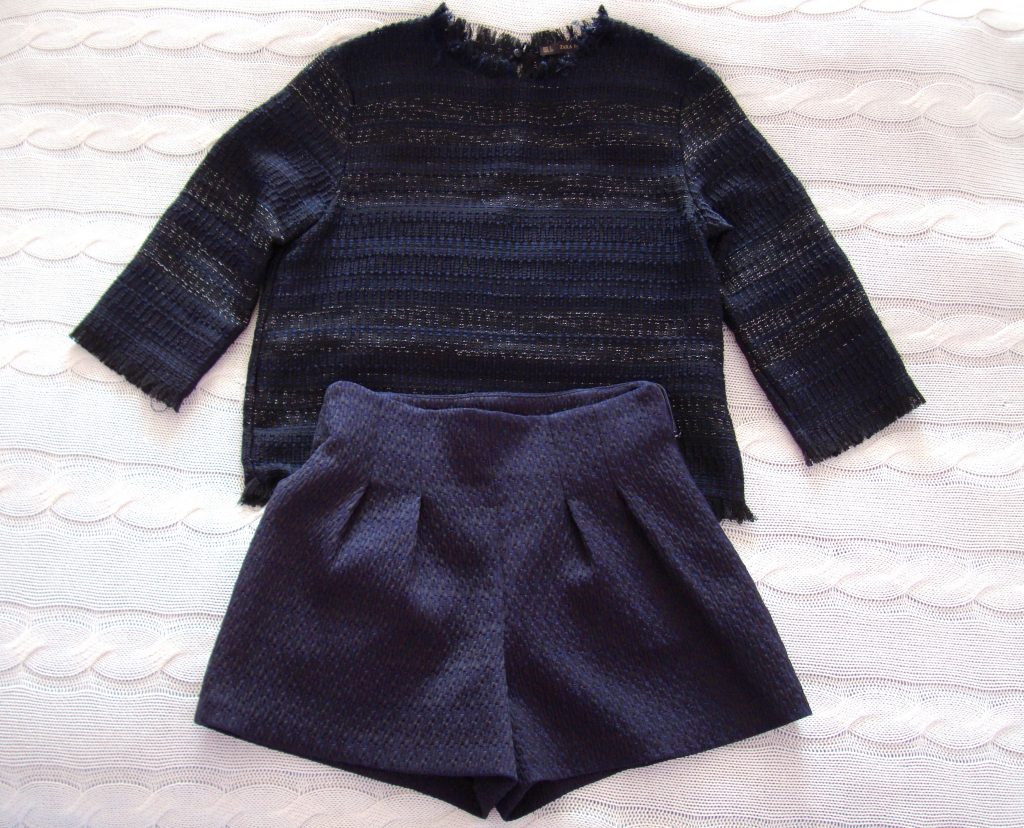 And let's not forget Julia's cool accessories: a Dolce & Gabbana Escape shopper tote, mini bag from the Tua collection by Braccialini, sneakers by Dior, and high-heeled pumps by Sigerson Morrison. Black is so elegant and versatile, allowing Julia to mix and match.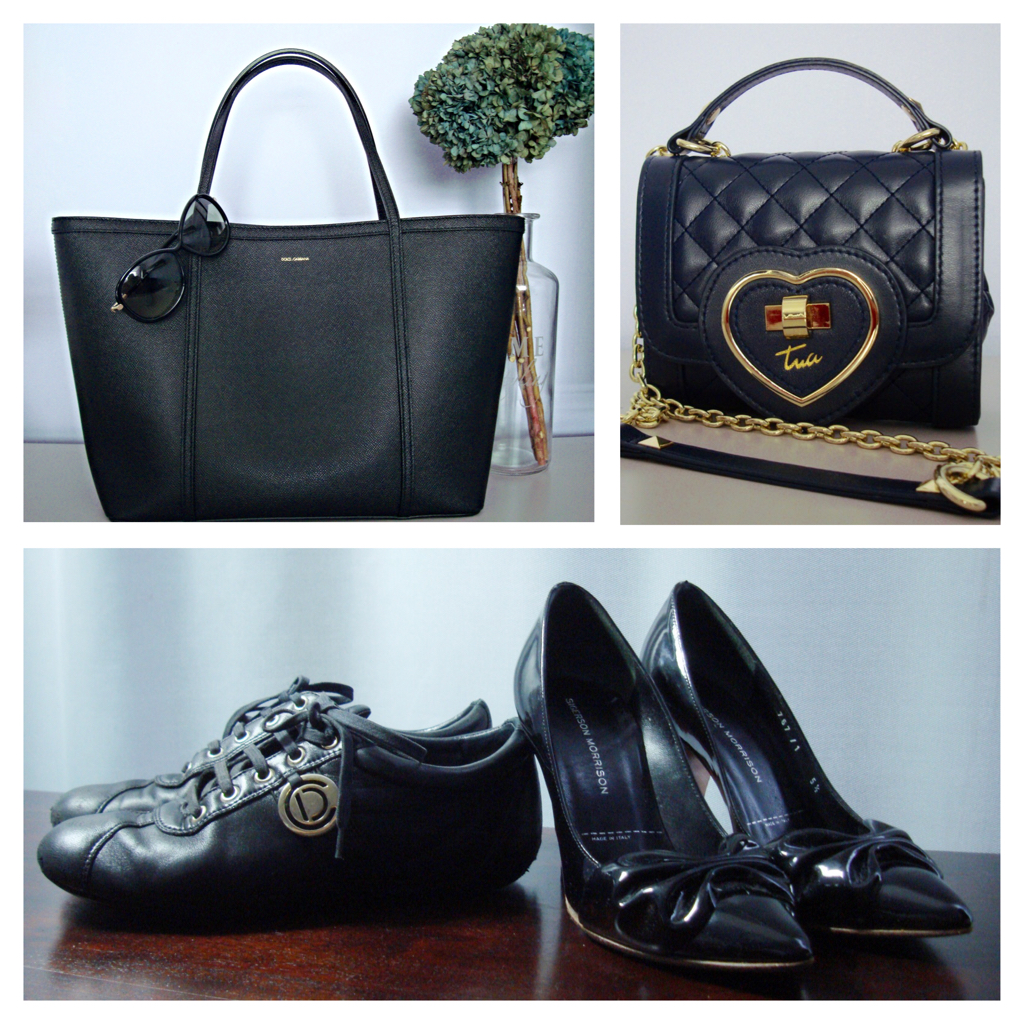 A lovely blend of high-end with more affordable pieces create a stunning Audrey Hepburn-reminiscent look, made complete with oversized Tom Ford sunnies.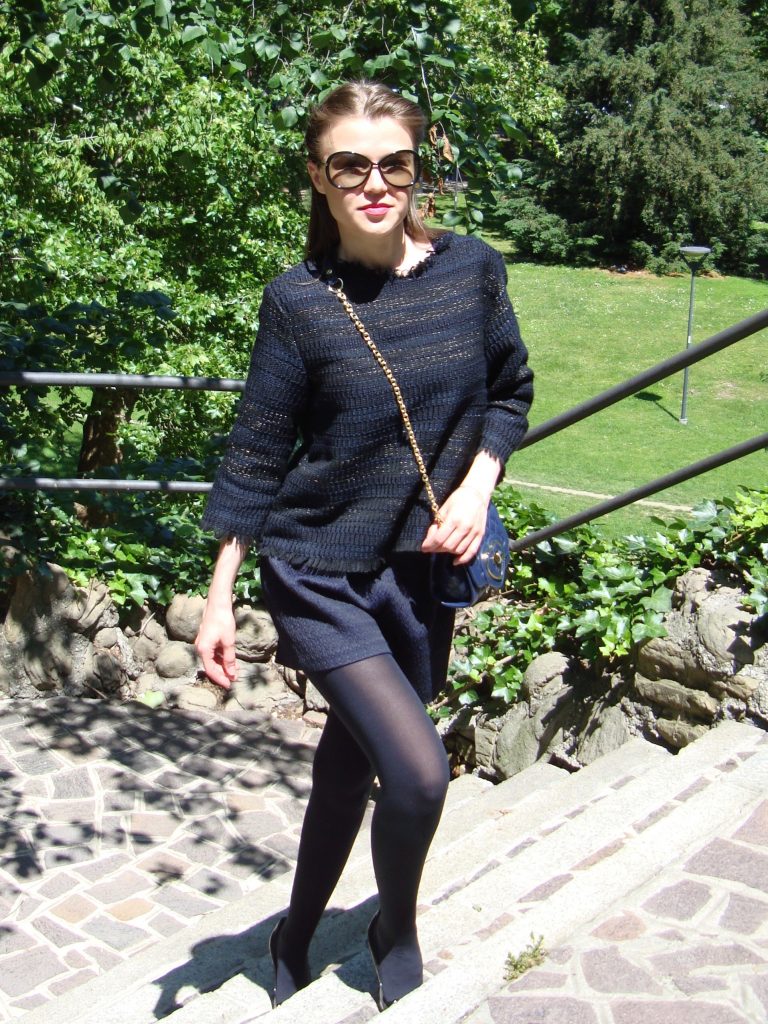 Vogue magazine recently published an article about alternatives to short shorts for mercurial temperatures this time of year. If we do say so ourselves, Julia's outfit of the day/night is a perfect solution to that conundrum! I don't know about you, but I am seriously inspired!
Besides the romper outfit Liliya shared with us from a short while back (for really hot weather), what is one of your favorite ways of dressing for day-to-evening?
XO, Janea
Psst! Want to shop this look? You can find links here (from high end to more affordable) for…
---
?