How many ways can you wear jeans? For this post, I've undertaken to literally "dress up" my jeans. That is, I decided to wear them under a dress.
Cold shoulder dress  – SIMILAR/ Zara jeans – SIMILAR / Theory jacket – SIMILAR / Cashmere scarf – SIMILAR / Vince booties – SIMILAR
The Setting
You may be wondering about this shoot's tropical-looking backdrop. I'm at the grounds of the Shadowbrook Restaurant (Capitola, California): a romantic cliff-side restaurant overlooking a river which flows into the sea. A cable car transports you to the dining rooms, which is extra convenient during these recent California rains.
Mark and I love to head there in our jeans and t-shirts for pizza at the Rock Room bar; the dress code isn't an issue, and the fireplace is so cozy!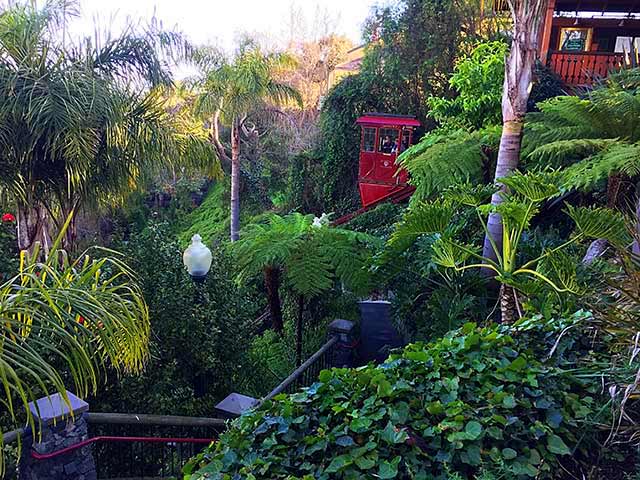 The Inspiration
Of course, wearing a dress over pants is not brand-spanking new. I coveted the combination during New York Fashion Week last fall.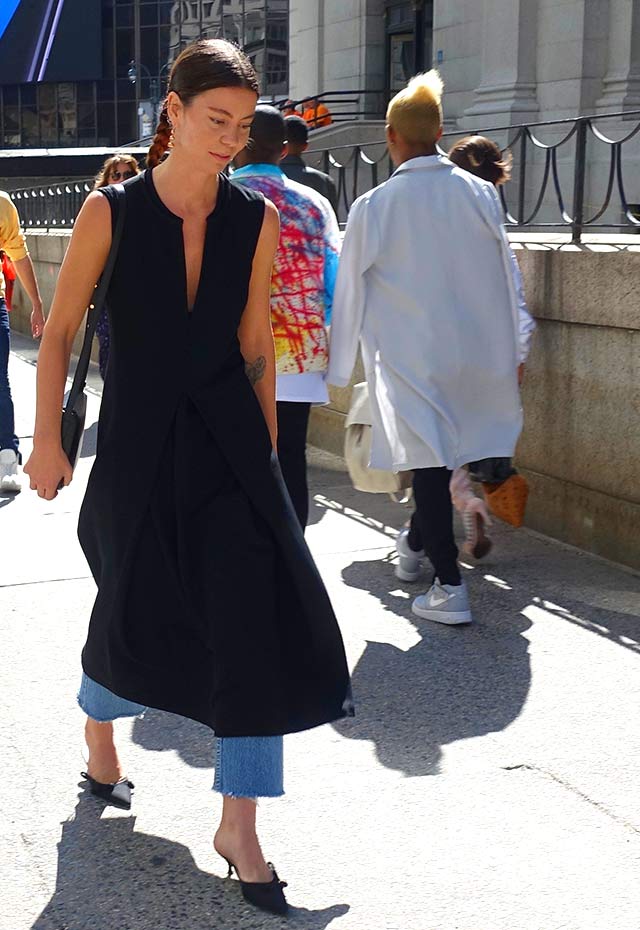 I also saw it (under a coat!) during this recent NYFW. This example includes an overall dress – extra style points! Fortunately, I was able to find a dress and pants in my wardrobe that enabled me to (I think) pull it off.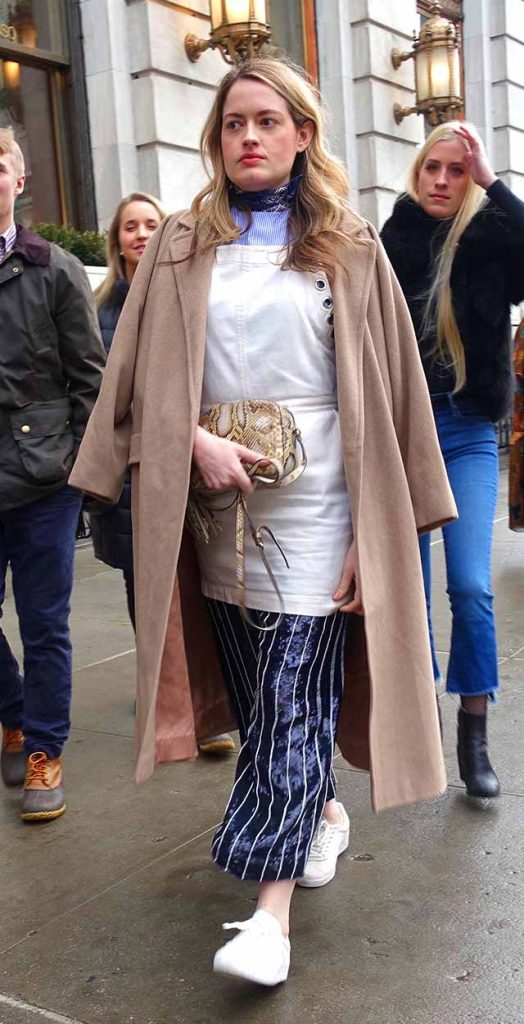 Why a dress over jeans?
I just love the practicality and aesthetic of a dress over jeans or pants – when it works. First of all, it's a great way to layer for this season. Secondly, it reminds me of beautiful combinations I've seen on Indian and Pakistani women. The way I paired my dress with jeans also makes for a nice hemline – similar to a tunic, but more interesting with the cold-shoulder feature.
I actually attempted the look a few months back with different pieces and unfortunately, ended up having to scrap the photo shoot. I've since concluded that sticking with tailored pieces or a straight-cut dress over skinny pants are the safest ways to pull off the  dress-over-jeans look.
Jeans with a frayed hem
I also like a dress over jeans with a ragged hem. Yes, that frayed hem trend persists. Here are examples I saw during this recent NYFW.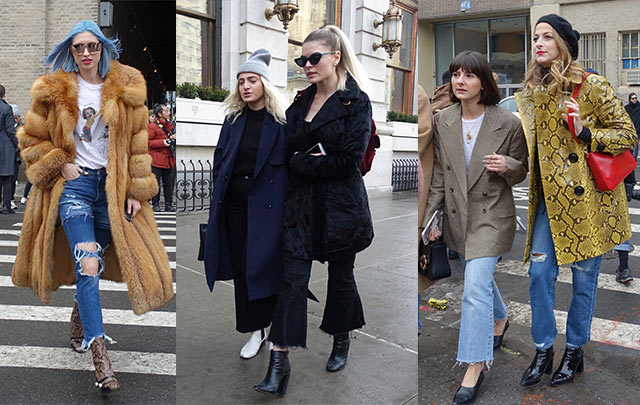 Have you worn a dress over jeans or pants, and if so, how do you pull it off?
XO, Janea
---