I recently came across an article in the fashion authority Vogue magazine featuring model Maye Musk (68) who proves without a doubt that beauty has no age.
I would have to add that style is ageless. I mean, look at 94-year-old style icon, Iris Apfel! In many ways her style is timeless, but it is also dynamic and current. In her documentary, "Iris" I recall her incorporating cuffed, narrow-legged jeans into an ensemble.
This couple I spotted walking down Broadway in New York is another fabulous example of ageless, dynamic style – how well we can do to disregard those articles on how to dress for a certain age!
These two give me something to look forward to. 😉
Broadway near E 19th, New York City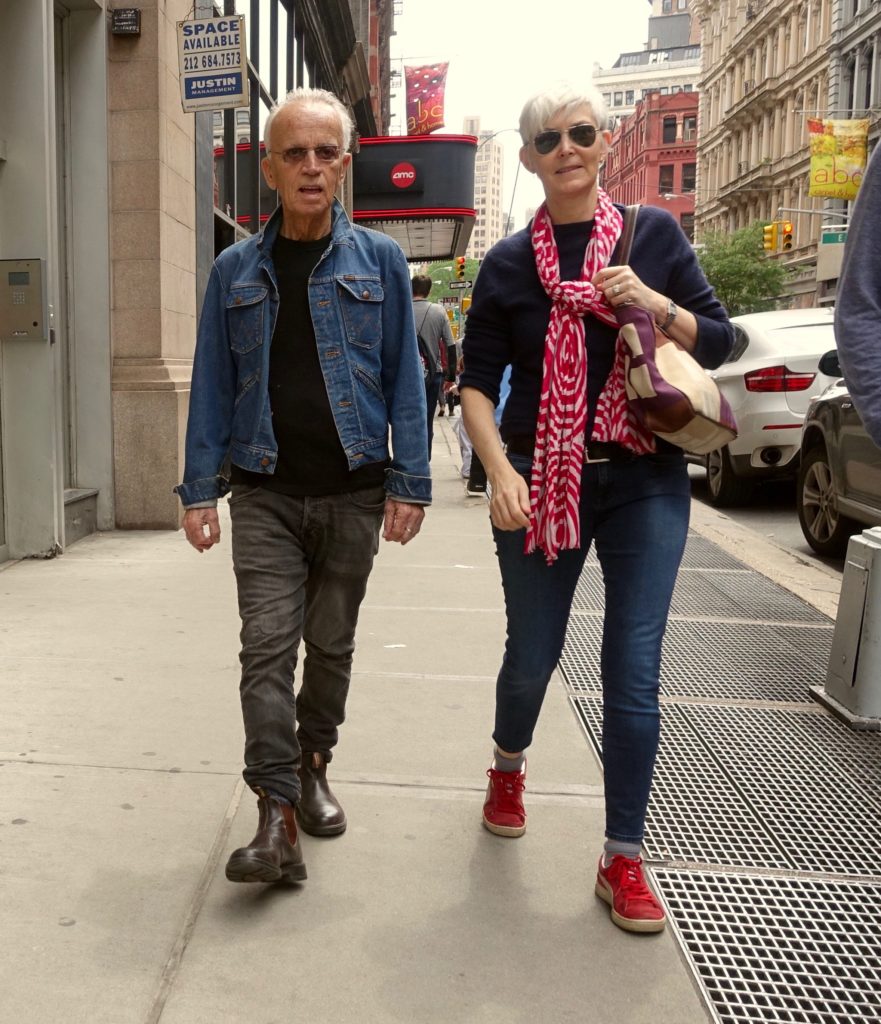 XO, Janea
---
?