I detest brown. It is a practical color for shoes, I grant you. But when it comes to dresses? Drab! Suits? Boring. Shirts? Excuse me, but it was never "the new black". I mean, brown is the color of dirt, not of elegance and sophistication. So, Labor Day has just passed, and what is everyone wearing? Let's see: brown, moss green, burnt orange, mustard yellow, brown, burgundy-violets and more brown. Why do we feel compelled – maybe even obligated – to dress like autumn leaves once Labor Day has passed?
Okay, I'll admit it. I recently wore a brown suit with pink and white pinstripes. I am not immune to the tendency to be in-step with what I see going on around me. And I must acknowledge that some people seem to have just the right coloring to make brown clothing look rich and soothing, like a cup of hot chocolate.
While I occasionally succumb to this movement, I cannot help feeling a bit like a herd animal or even as if I am faking something. I mean, I live in California: this is our Indian summer. I am still surrounded by blue skies, a blue ocean and golden hillsides. There aren't a ton of deciduous trees here. Ya know what I mean?
I used to live next door to a five-year-old named Samantha whose parents let her wear whatever she pleased. I would see her in flowery rubber rain boots in the summer and little sparkly sandals in the winter. (I mentioned I live in California, didn't I?) Sometimes I want to emulate that little girl and disregard convention.
Last Saturday in San Francisco while wearing a burgundy blouse with tan jacket and beige booties, heaven help me, I was relieved and inspired to see some people with style, dressing in glorious disregard to the fashion mandate to wear autumn colors in September. It was a gorgeous 74 degree day with little wind, and I would say the people pictured below look totally appropriate for the conditions, wouldn't you?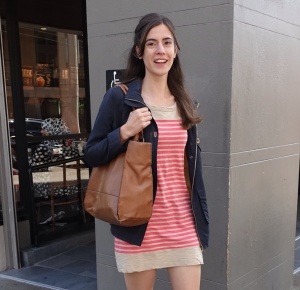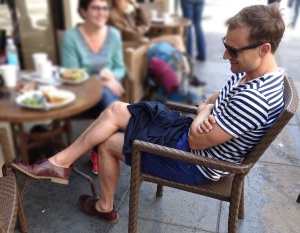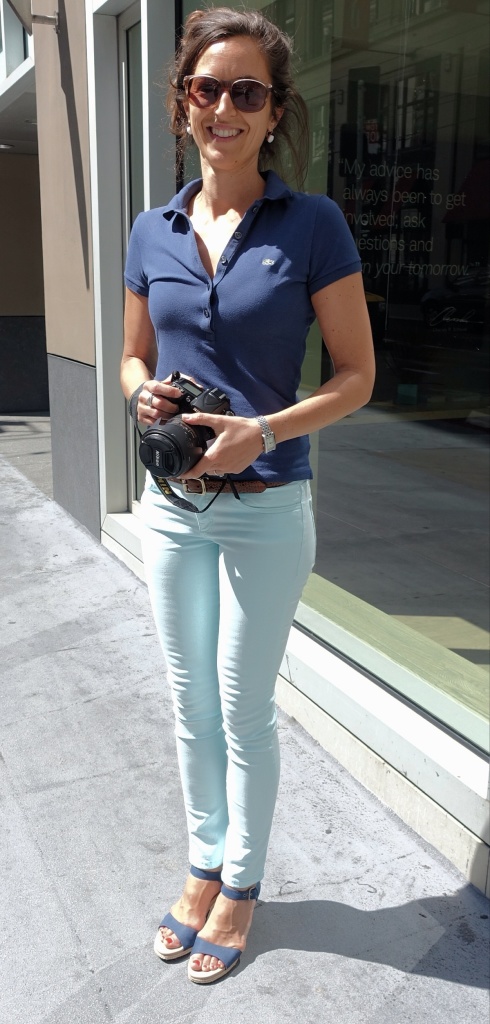 We all seek that fine line between convention and individuality. My creative side suffers when I play it too safe, but then I might realize I've made a big, maybe even embarrassing, mistake when I totally disregard the norm. I suppose I couldn't get by with flowery rubber galoshes while working in a courtroom. But when it is possible, I would like to try to be a little more like Samantha, wouldn't you?