The simple definition of El Niño might be misleading:
"El Niño is an anomalous, yet periodic, warming of the central and eastern equatorial Pacific Ocean." – weather.com
What does this mean when you're in your closet deciding on an outfit for the day (#ootd)? It seems that while it is expected that California will be wetter this winter (yay!), Australia might have drought, and northern states in the U.S. are to be warmer than usual; southern parts of the U.S. should be cooler. Our Liliya came face-to-face with this reality on a recent trip to visit her mom in Dallas, Texas. Even though temperatures a little over a week prior hit the high 80s (30°C), she found it a little nippy by the time she got there (around 40°F/4°C!)
This did not, however, prevent her from strolling around downtown Dallas and museum-hopping in a chic outfit with shorts. And although just a tad chillier than she had hoped, it shows a fabulous way of combining garments from a range of seasons. Regardless of how El Niño is treating you this winter, I'm sure you will be inspired!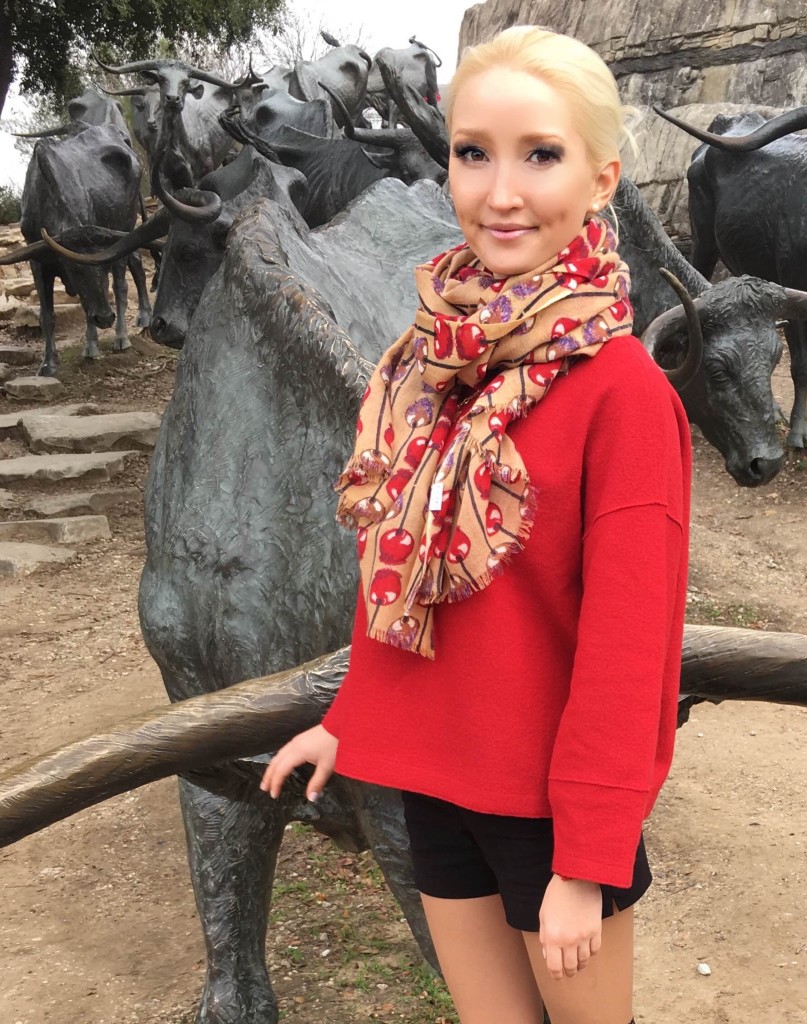 As a true fashion maven, Liliya knows how to take great classic pieces and style them for the occasion. She worked with a great spring/summer staple, this pair of classic black Theory shorts…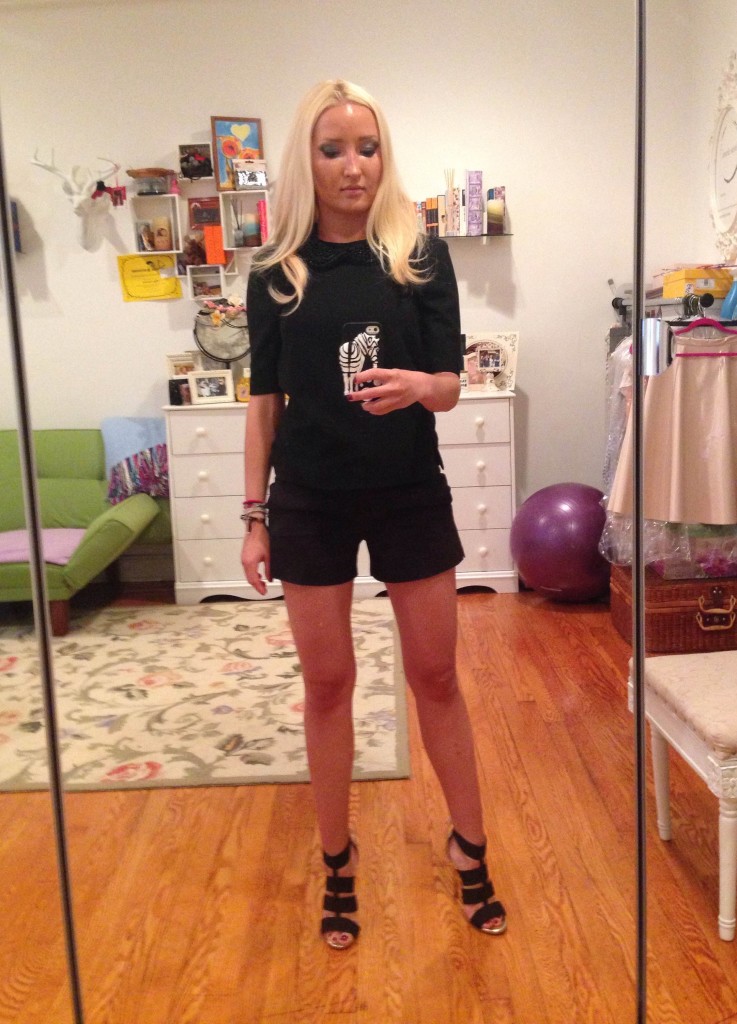 …winterizing them with a chunky (sweathshirt-style) merino wool sweater by Eileen Fisher. Cool accents were a timeless cashmere Yarnz scarf purchased a couple years ago online – on sale ???? – from Saks and All Saints moto booties featured in our all-black outfit post.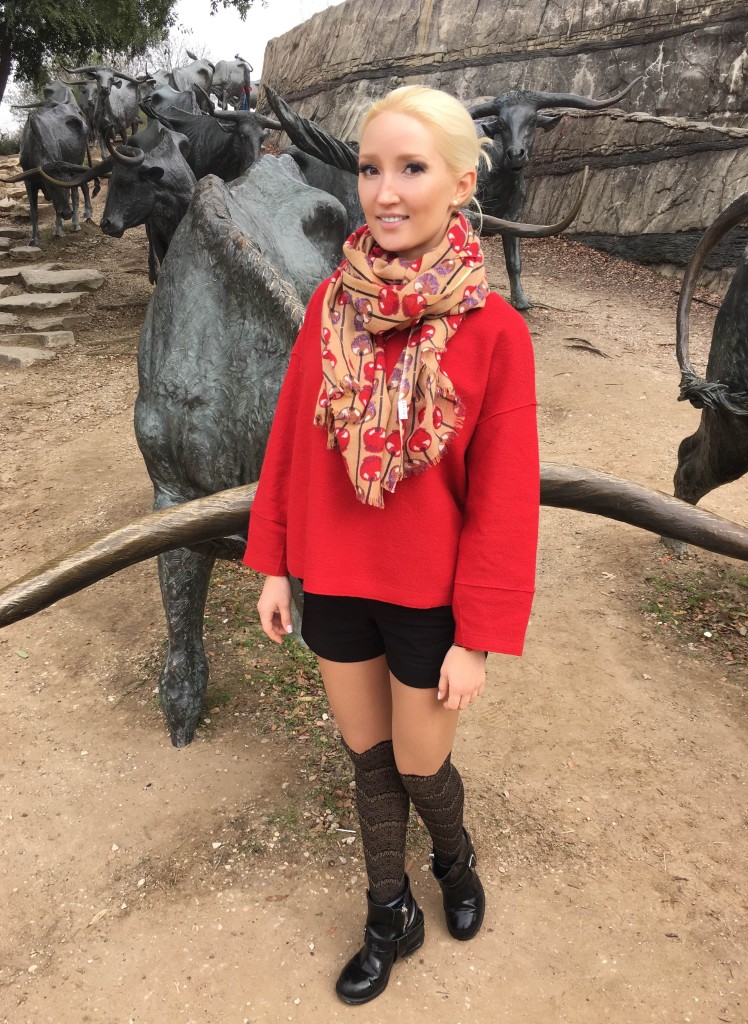 Liliya's makeup is also worth noting; she avoids an overload of RED with nude lips and draws attention in the face to more dramatic, smoky eyes.
My favorite part of the ensemble is a pair of tights which are nude on top and ornamental below, giving the illusion of long lace socks – so fun and a great way to warm up the shorts outfit!
I love Liliya's playfulness when it comes to fashion. Instead of playing it safe, she infuses her sartorial style with the same sense of adventure she brings to life.
Every time she goes to Texas from New York, she says, "it always feels like I'm going down 'south' and every time, the weather changes tremendously. It's my bad luck with Texas weather." This time, a big tornado just before her visit marked the introduction of the cold spell.
Lucky for us, Liliya didn't simply keep this stellar outfit folded up in her suitcase. I don't know about you, but I'd much rather be just a tad chilly than bored stiff by my outfit.
XO, Janea
---