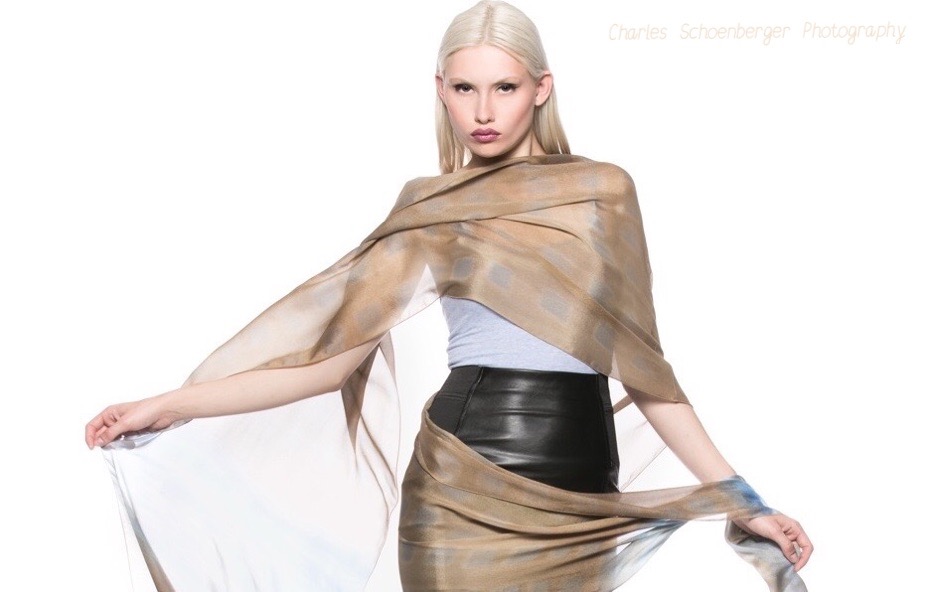 In the world of high fashion, exclusivity has always been a key quality along with originality and creativity of designs. Sadly, the elite posse of top international designers has become increasingly burdened with having to prepare around 6 shows a year each. And it's even heavier weight when having to include resort wear, ready-to-wear, and haute couture. 
With this speeding up of the fashion machine, veteran designers have gone from creating from a place of passion to overseeing others take on those tasks which once gave them greatest satisfaction. No wonder some have left huge fashion houses to start their own brands. Those who instantly come to mind are Raf Simons (of Dior), Olivier Theyskens (of Rochas, Nina Ricci, and Theory), and Alexander Wang (Balenciaga). And I certainly don't blame Helmut Lang for switching to creating sculpture!
There is a fashion niche, however, in which the designer/creator/artist still follows his or her passions. That is, with wearable art. In a recent article by Vogue magazine we easily sense the passion inherently involved. And for those of us who concentrate more on personal style than fashion, what better vehicle of expression is there? 
I am totally inspired by the talents of one such artist from San Mateo, California. Herpassion for art and design are on the upswing. I want to share with you Ellen Brook's wearable art!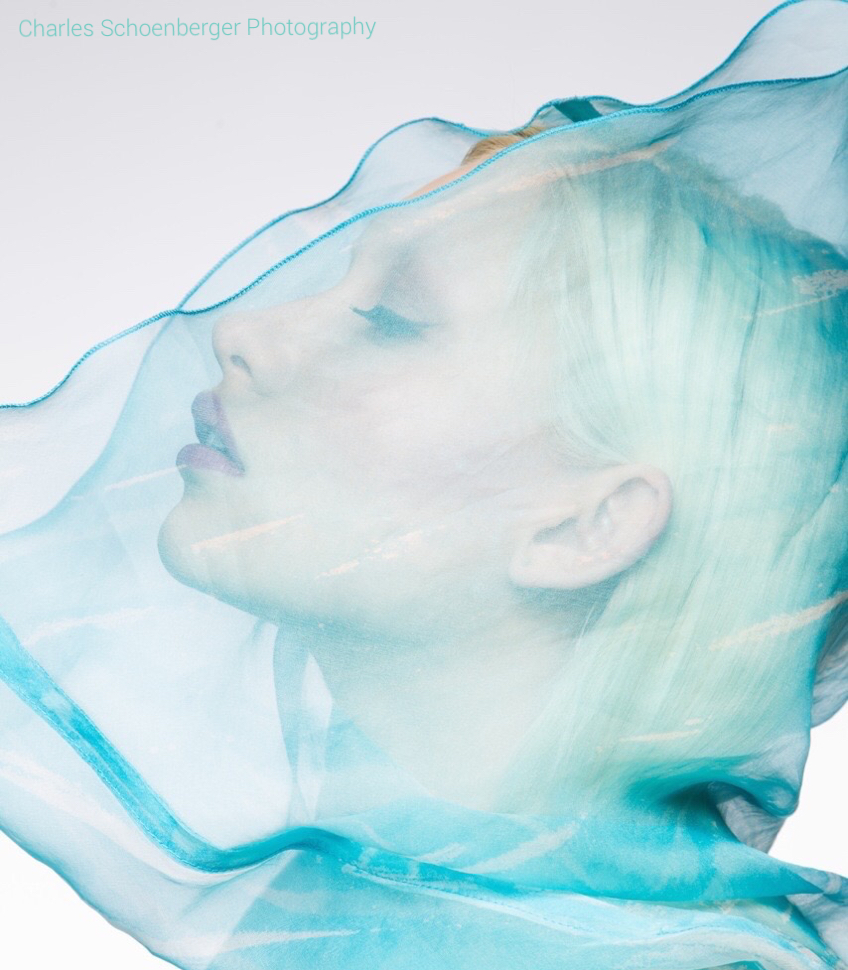 Ellen's wearable art
Ellen's work has been wowing me since I first saw it last year on the runway of FashionART Santa Cruz. Her pieces particularly resonate with my personal style and love of art. She is a true artist!
This slideshow requires JavaScript.
It was simply a natural evolution for her to go from creating meditative mixed media paintings…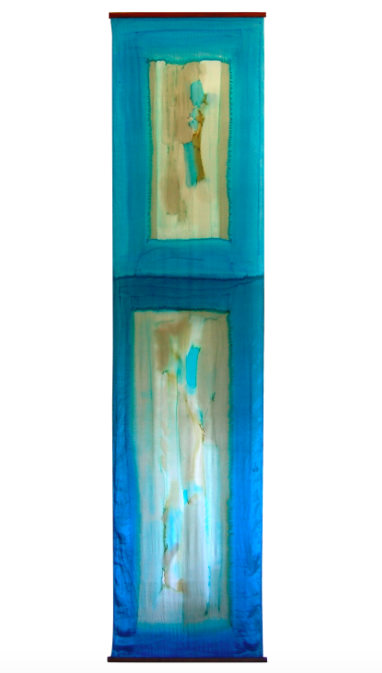 …to one-of-a-kind hand painted silk apparel and accessories.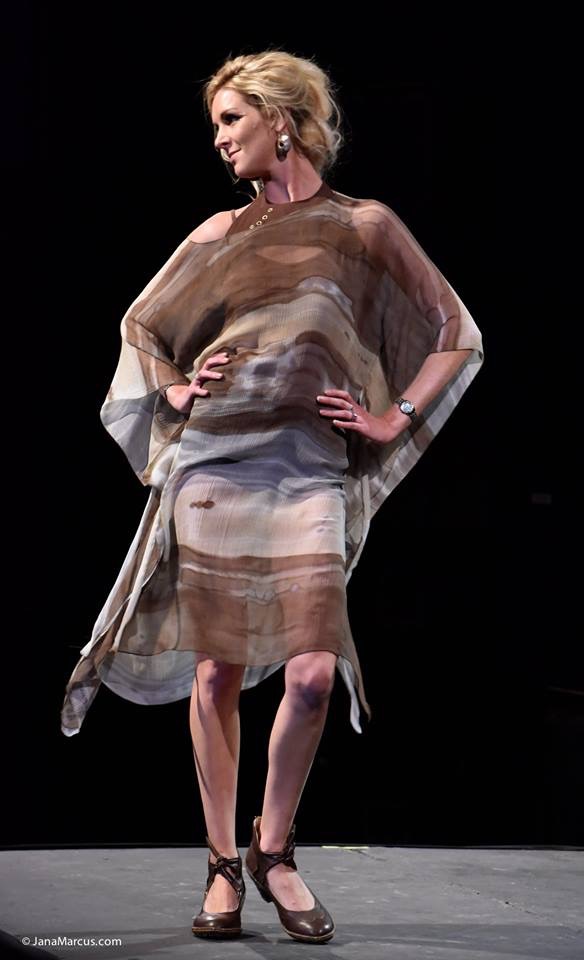 And she continues evolving as an artist and designer! In order to reach a wider audience, she just launched a limited-edition collection. It includes her favorite scarves, wraps, and ponchos. (Good news for those of us on a more limited budget!)
Eastern influences
Eastern influences on her work include "the Japanese philosophy of wabi-sabi, [in which] asymmetry and 'imperfection' are viewed as beauty" (artsickle.com/Ellen-Brook). 
This slideshow requires JavaScript.
My favorite aspects of Ellen's wearable art are its rich colors, signature vertical markings, and geometric/organic shapes. Her designs are modern and the material – silk – is so sensual!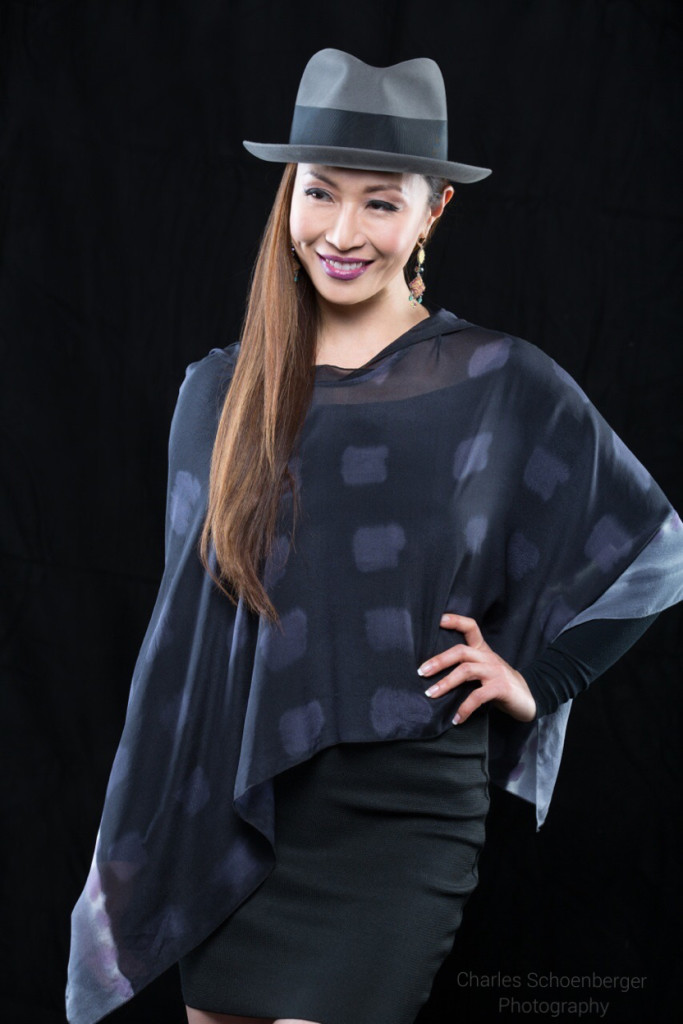 Sophistication
I am also drawn to her clothing for its sophistication. Her silk poncho-inspired "silhouette" is on my wish-list. I can imagine it looking gorgeous over a black silk tank and with a black leather pencil skirt worn with over-the-knee boots. At the same time, that same "silhouette" can create a boho chic look. (Think silhouette over a thin cashmere sweater with faded jeans and moto boots.)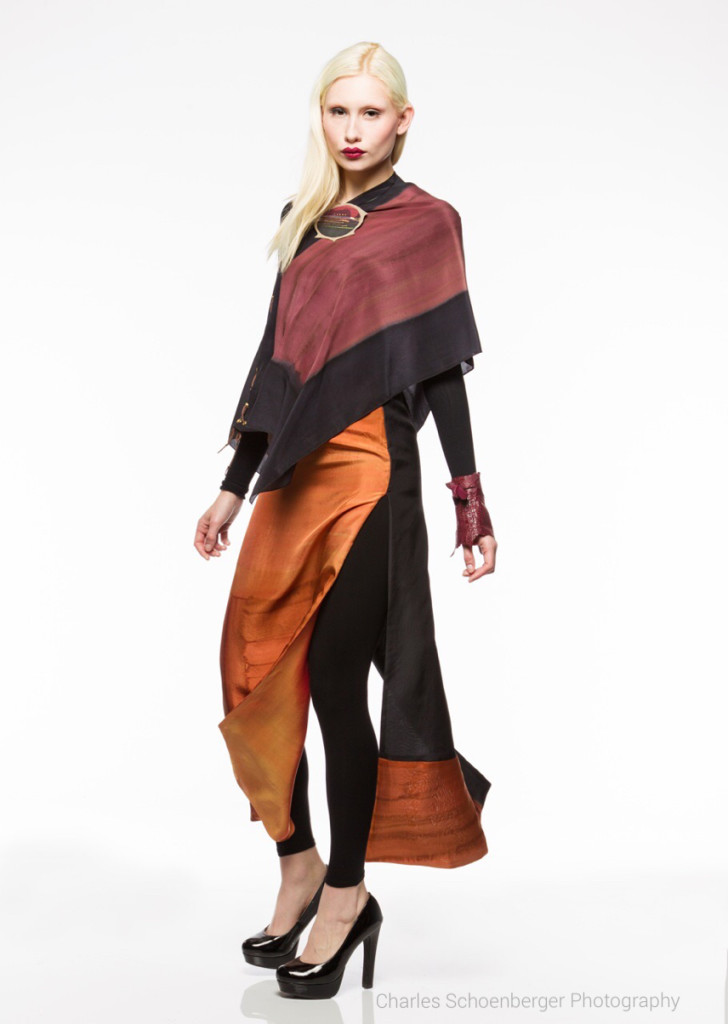 Her work makes for great gifts!
Needless to say, some of Ellen's pieces are on my Christmas (and birthday and any day!) wis-list. I hope you have been inspired by these objets d'art meant to be displayed on the body – as I am! To view more of Ellen's work, check out her mixed media artwork, wearable art, and new home decor accessories (like pillows and table runners.) They make beautiful gifts. 😉
XO, Janea
---
Transparency statement: If you decide to purchase on Ellen's site, she will pay me a commission for it. This doesn't cost you anything in addition. This is our first affiliate link, and our goal is to keep the rest of our content free, so thank you!
"What we wear can be one of the most vital art forms of daily soulful expression… My passion is to shine a creative light on each woman — bringing her individual story and style to life though layers of texture, color and sensual fabrics. My designs become her paintbrush for sharing her vibrancy with the world."

—Ellen Brook
---