Here near the coast in central California, Indian summer is finally upon us! The fog has subsided, and we can finally enjoy a pleasant spell of beautiful sunny days. I want to share an ensemble I spotted last week, which I feel would be perfect for an art opening or outdoor cocktail party – even post Labor Day.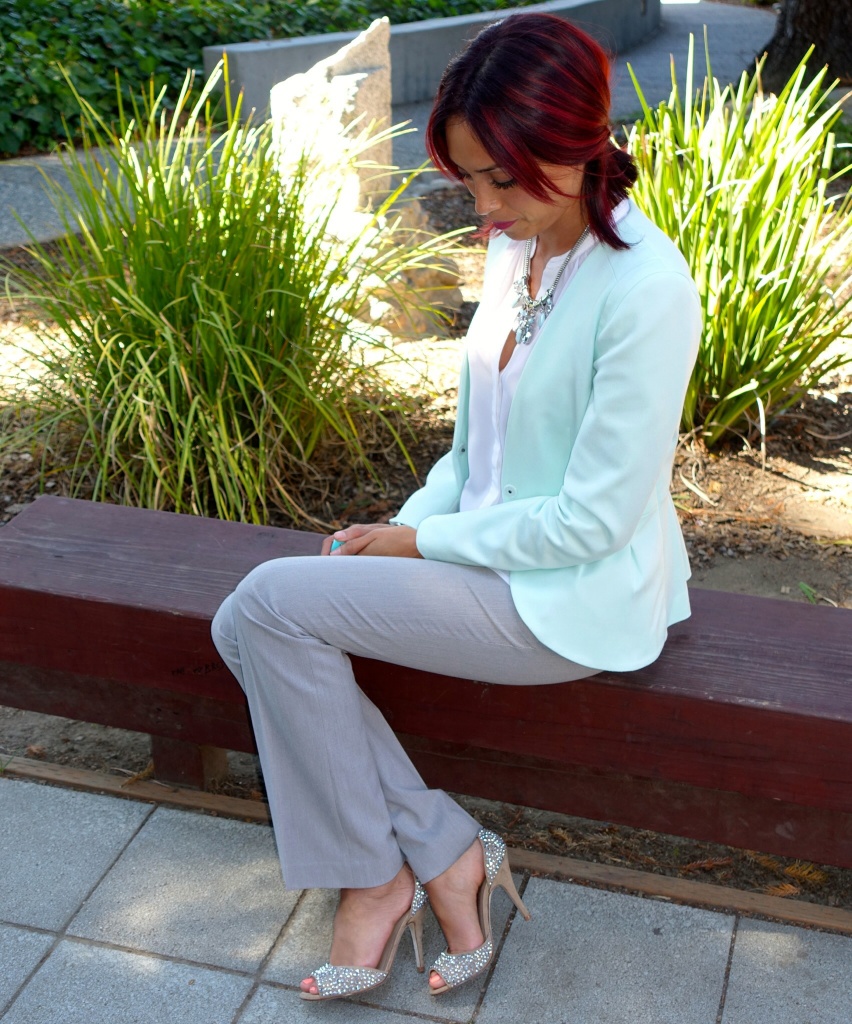 I love the way Sandy tops this refreshing summer combination, of light grey and white, with a cool wintergreen blazer. Then we have the most striking feature of her ensemble: sparkly silver-studded stiletto sandals (say that three times fast!), which nearly resemble crushed ice. For quite some time, I have coveted a pair of sparkly high heeled sandals like these but was at a loss to envision more outfits than the standard little black dress to accompany them so that their purchase would not merely be an extravagance.
 This luminous, icy palette easily supports the glamour of the sparkly heels, which by the way, were Sandy's wedding sandals. A silver necklace echoing the crystal-like details of her sandals and tone of her blazer are also a nice touch. Thank you, Sandy for another great way to wear these killer shoes. Sparkly sandals, here I come!