I have a confession to make: I hate unpacking suitcases! A suitcase can stand in the middle of my room for weeks after my arrival. It gets moved around from place to place until I really need something from it, so that I have to open it and start sorting everything out.
I mean, how can anyone possibly like that: digging through a suitcase full of dirty laundry, memories about a past vacation, and bunch of souvenirs that you don't even have space for at your apartment? You knew that, while buying those pretty but useless vases, shells, etc. and still couldn't resist purchasing them. You hoped for the miracle of finding a spot for them, but that miracle never happened – so now you are sitting in front of a giant open suitcase, trying to figure out what to do. Nightmare, right?
Packing, on the other hand, is a magical time, maybe the best time of the trip. You're planning your travels, imagining how it's going to be, thinking about your cool outfits and pictures you are going to take in them. I just love it!
The only problem I can see here is your fashion plans are pretty much defined by the size of your suitcase and the airlines 50 lb. weight limit. It is impossible to fit the unfittable, so you have to think it through in advance. I usually try to pack clothes that can be easily combined with each other – that makes the range of my looks wider; it's also a good idea to make your looks transformable. For instance, flats, dark skinny jeans and a man's plaid shirt with rolled up sleeves over a t-shirt is one of my fave looks while traveling: comfortable, always fashionable and cool. I can easily walk long distances, go to museums, art galleries, shopping, etc. I can take the shirt off if it gets warm or unroll the sleeves if it gets chilly. But the most valuable feature of this kind of outfit is that it can be transformed into an evening party look. Just substitute the flats with high heels and voila! you are ready to meet your friends and go to a concert, lounge or bar.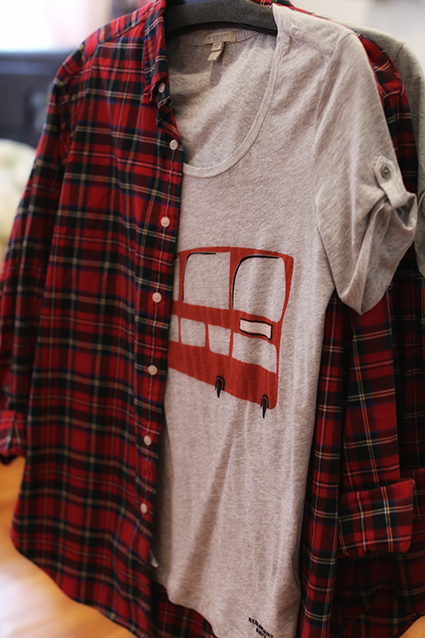 Another big question in packing is shoes. I usually keep them in their boxes to avoid any kind of damage. So I can't take many pairs on the trip. It is tricky to pick out the right pairs that will work with different outfits. It sometimes requires uncommon strategic skills. If I'm going for an urban trip that includes a lot of walking and sightseeing and it's somewhere between 7-10 days, I usually take three pairs of shoes:
Sneakers – a must-have on any trip. Hiking, traveling – they work for anything. I prefer Saucony sneakers and my fave model is "Jazz" or "Vegan Jazz". They are cool, colorful and very stylish. Not many sneakers combine all those features. I have around 7 pairs of them – all in different colors.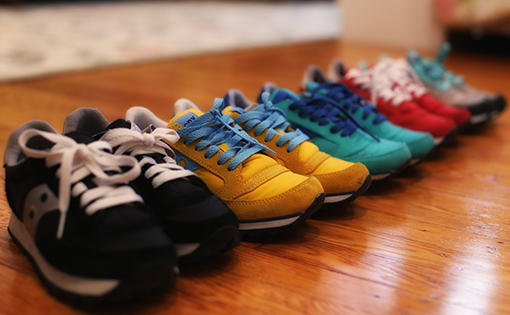 Flats. For my last trip to Cambridge, Mass., I bought these awesome flats – Maison Martin Margiela, which are made of super thin, soft leather. Be aware that such soft shoes should not only be kept in the box while traveling; it's also a good idea to fill them with paper so that you don't get wrinkles in those precious things.
And last but not least, high heels. I prefer to take a pair that can potentially work with everything. I'd say nude shoes are the best choice. For a more classy look, I would go with Louboutin Bianca (120/140mm) or if you want to make it a little more spicy, my choice is Fendy nude boots.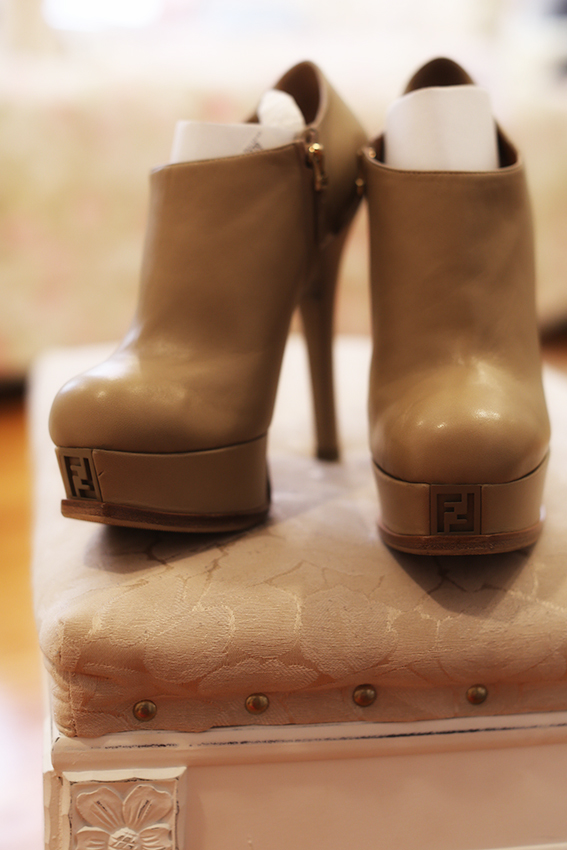 Remember, '"The world is a book and those who do not travel read only one page." So, happy and fashionable travels to everyone!