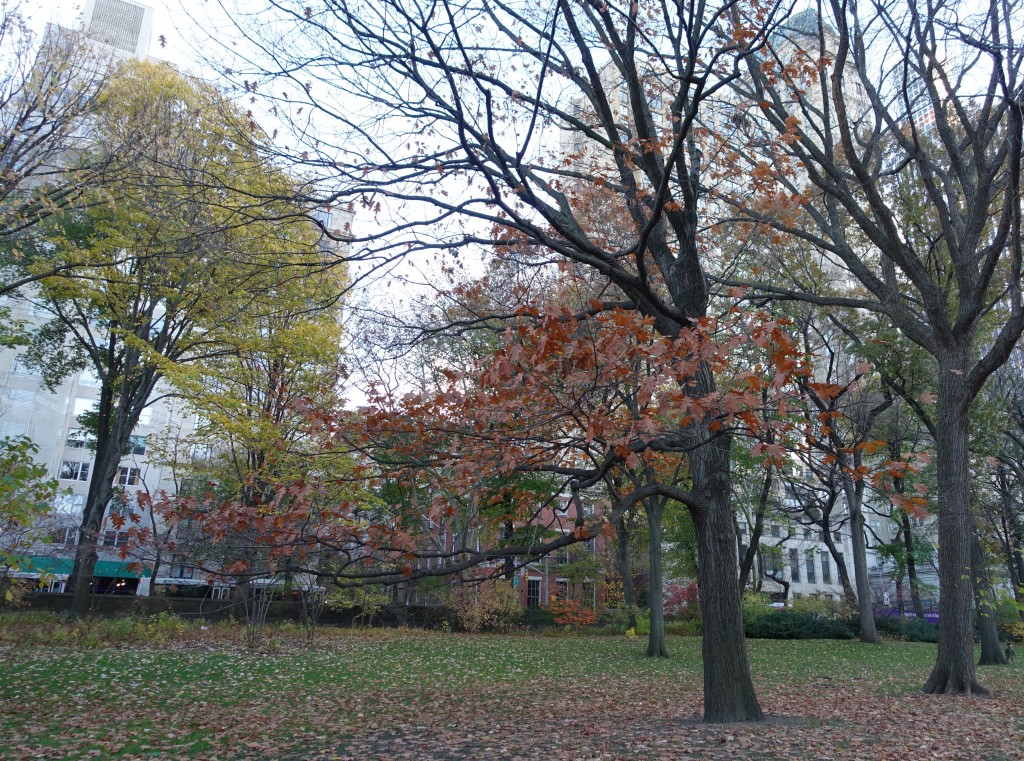 Last weekend, I spent a delightful day in New York City. Although it was chilly, the sun was out, and there was a generally cheerful vibe on the streets; stores like Lord & Taylor and Saks had already begun decking out storefronts for the holidays, while Valentino and Botega Veneta featured beautiful autumn-hued garments.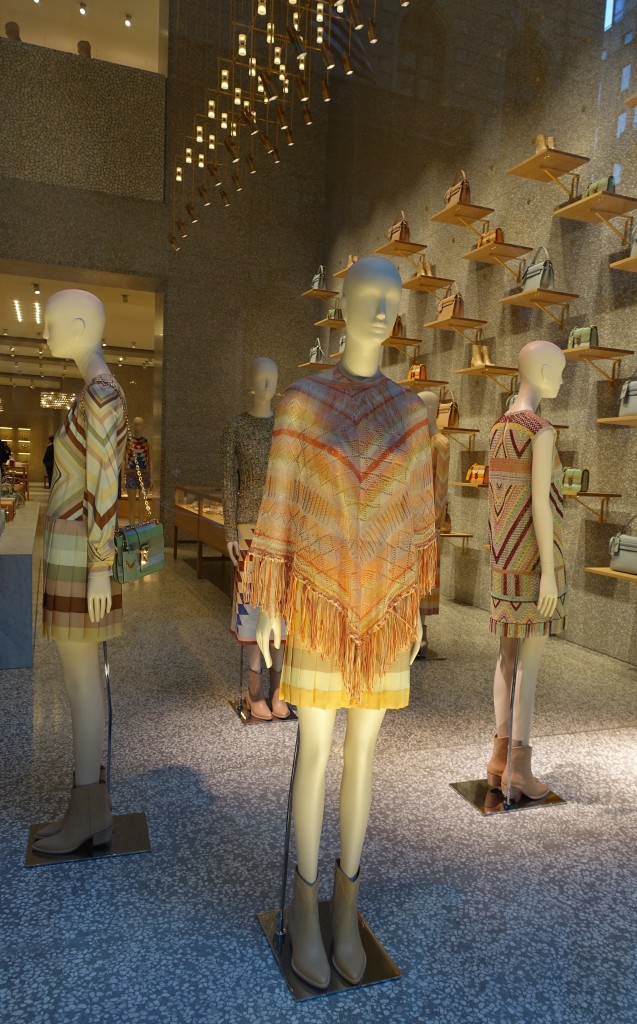 Street style as usual, inspired me with great outfits – this time, in fall colors. You might recall the following muse from our socks post.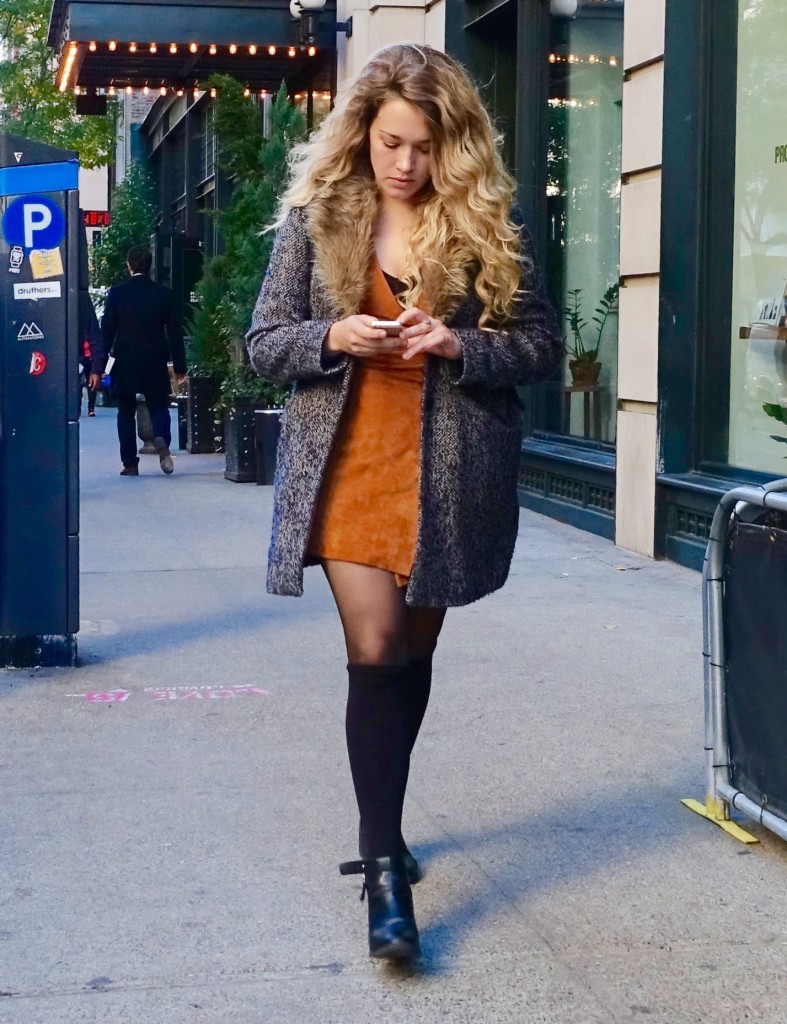 I'm thinking you will also be inspired by this slideshow of another 5 favorite examples of autumn style in New York:
This slideshow requires JavaScript.
Browns and beiges are a classic fall color combination. What I particularly love about this first outfit are subtle variations of color, pattern, and texture: muted leopard print scarf of a smooth texture combined with a sectioned faux fur jacket and genuine fur handbag in varying tones of beige and ivory.
A great style trick is adding a third accent piece to your outfit. Our second muse's black and beige dress with black scarf, tights and boots are given a huge style boost with the orange leather jacket.
Wearing a lighter orange with a cream-colored coat and scarf makes for the perfect fall-to-winter transition outfit.
Purple and magenta are among my favorite fall colors. This fringy poncho-like jacket makes quite a statement and is nicely accompanied by an all-black outfit and grey accessories at top and bottom.
Our final muse has discovered the perfect way to counter shorter, darker days this time of year – with an explosion of color! Wearing a luminous floral dress and matching coat with black tights and handbag makes for the perfect "winter floral" ensemble – here in tones that look less like a truly winterish ensemble and more like autumn-under-black-light.
This slideshow was ordered according to my preferences: the looks keep getting better, in my opinion. Which is your favorite fall look?
XO, Janea
Psst! If you want to shop some of the outstanding items pictured above, (shopping sites listed from high-end to lower-priced options) you can find…