While recently in London, I was so pleasantly surprised by pleasantries. I was apologized to when I headed up a stairway on the same side as someone coming down. On the Tube, people actually cleared room for me. And when I got confused at an Underground station, a couple of women explained my route and later came looking for me when they thought they had steered me wrong.
But the streets are another story! Just as in New York, people regularly walk or sprint across intersections while pedestrian signs caution them to wait. It wasn't uncommon for a car to come barreling out of nowhere – seemingly bent on scaring the bejesus out of the "intruder."
When I saw this woman, I couldn't help but wonder if her elegant attire inspired drivers to bide their time. Something was working for her!
Smithfield, London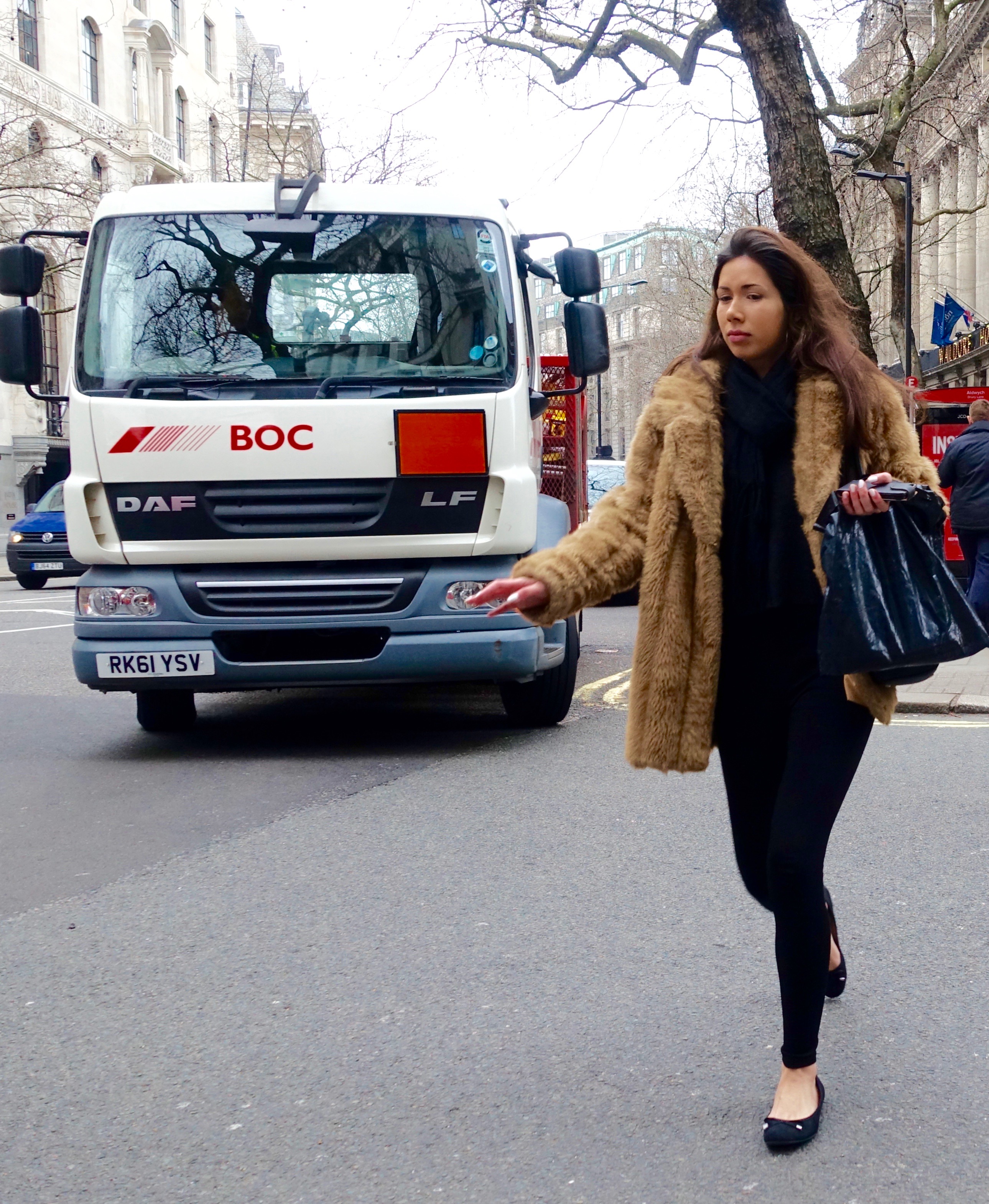 XO, Janea
---
????