Remember these crazy furs I blogged about this year in New York? It seems that fantasy fur in interesting – and often whacky – patterns and colors are now hotter in New York than the classic "old-Hollywood-style" furs.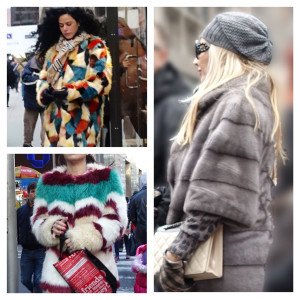 On a recent trip to London, however, I noticed quite a different trend…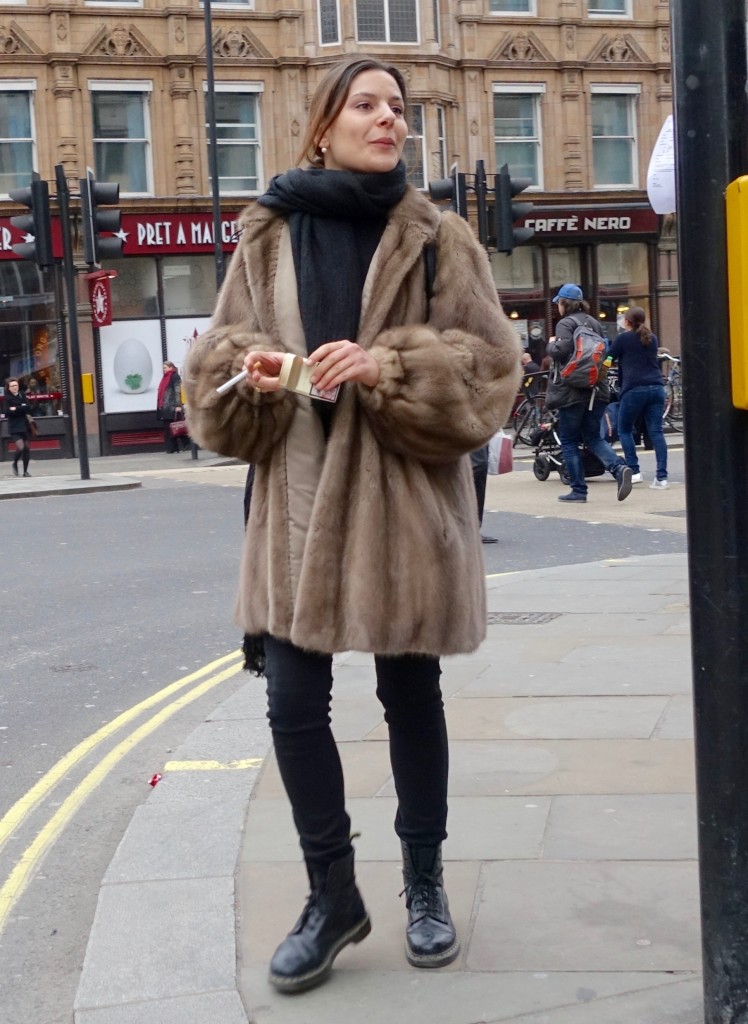 You might call it the more conservative approach. Instead of going out and buying the latest multi-colored, multi-textured fur, women seem to be pulling out of their wardrobes their coveted luxury furs and wearing them with super casual clothes – the ultimate hi-low dressing!
It might also have a bit of snob appeal: "Oh! this old thing? I just keep it around to throw on when temperatures dip." lol
But seriously, I find it a cool way to show different facets of a woman's personality: a soft, opulent fur with cazh leggings and moto boots – or distressed denim and sneakers.
I did see one or two Londoners using fur to make an entirely elegant statement. Take for example the woman pictured below. Don't you love how she compensates for a spring-like dress and bare legs in wintery temperatures by being extra insulated on top? (I wonder if it works.) The studs on her booties keep it from being too prissy, however.
I also spotted something akin to the New Yorker trend of donning furs with modern touches, like this curly fur with three-quarter length sleeves…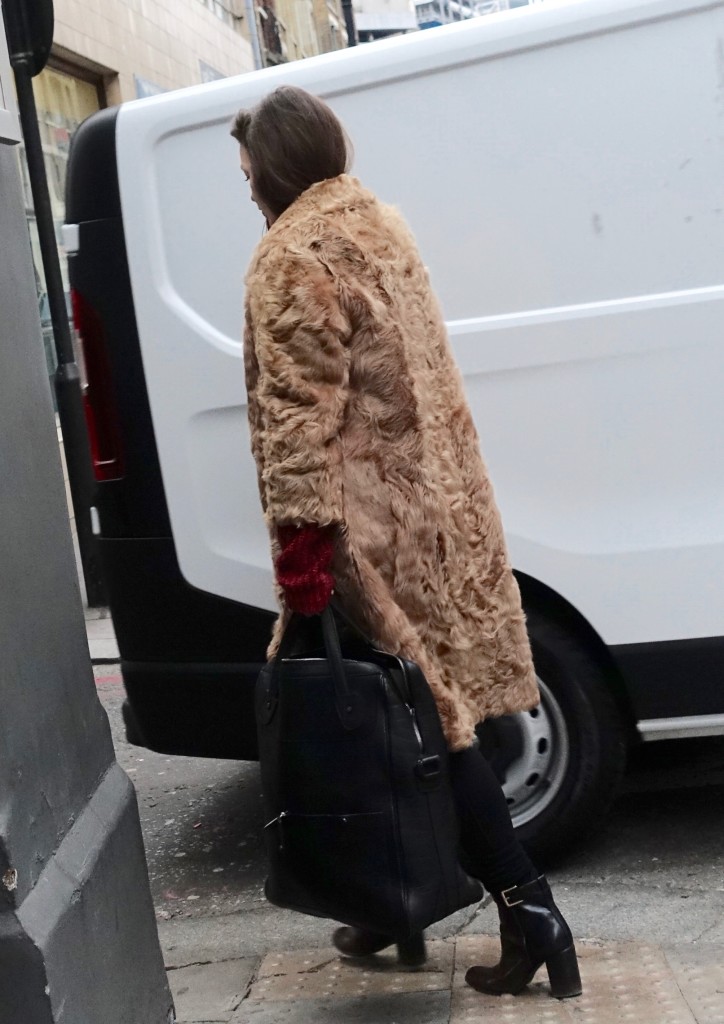 …or one with cap sleeves! This is an interesting look with puffer coat-like sleeves. Actually, if you really look at the coat, it almost looks like a furry version of the puffer. Of course, she still wears it with jeans and sneakers (or should I say "trainers"?)
Although I spotted a few more wildly patterned furs, they were in more muted colors than I saw in New York.
This slideshow requires JavaScript.
You may recall a shot in our post about New York Fashion Week featuring a traditional fur coat with Converse. So this look is not exclusive to London, but I definitely saw more women combining classic furs with super cazh garments there. And I thoroughly enjoyed it.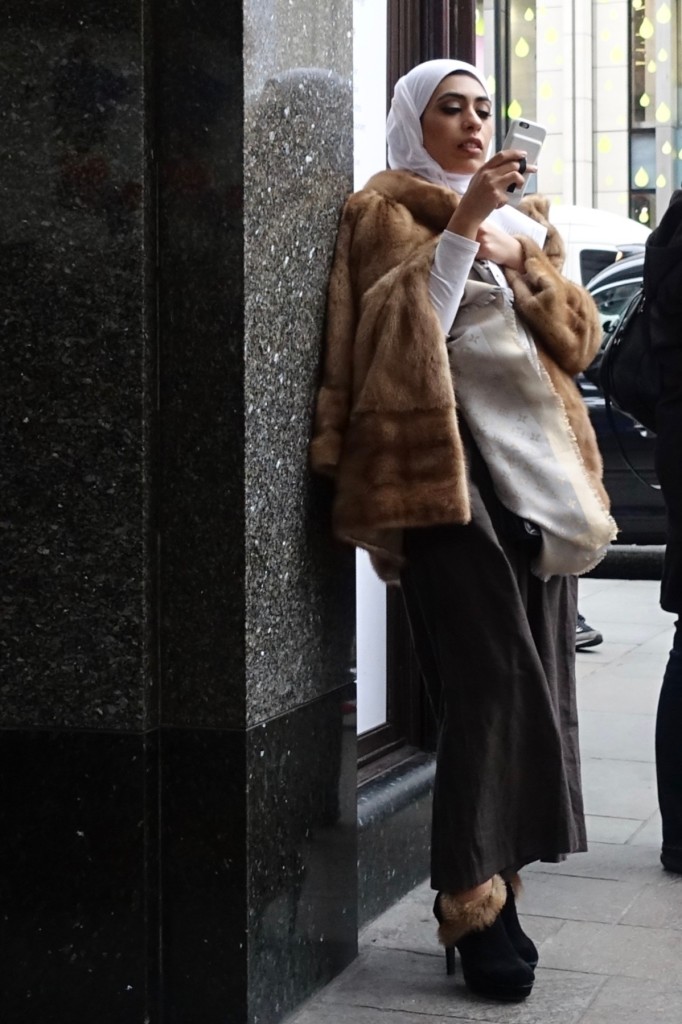 Which way do you prefer fur styling – a la London or New York?
XO, Janea
---
????