Have you noticed? Nearly every online fashion mag is featuring an article this week about white or graphic tees. From a practical point of view, both are comfy for warm to hot weather. And from a style perspective, they totally fit in with the street vibe – now that casual wear is having its day in the sun.
I thought I'd share some glimpses of my latest graphic t-shirt inspiration from Beverly Hills – 4 tees styled different ways. In a couple of shots you'll see women in pairs, one in a white top and the other in a graphic tee. I like the effect of being able to contrast otherwise similar looks.
And I love the extra fun a drawing or lettering brings to an ensemble. My fave look here is the tee with a pleated skirt. Which is yours?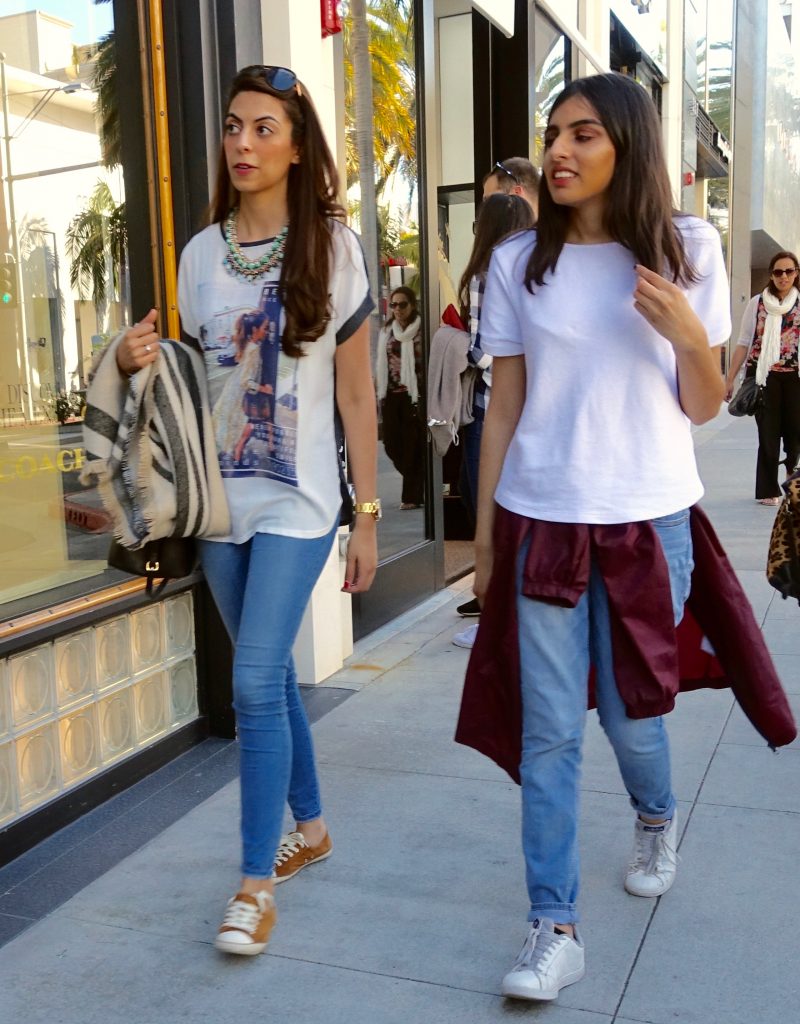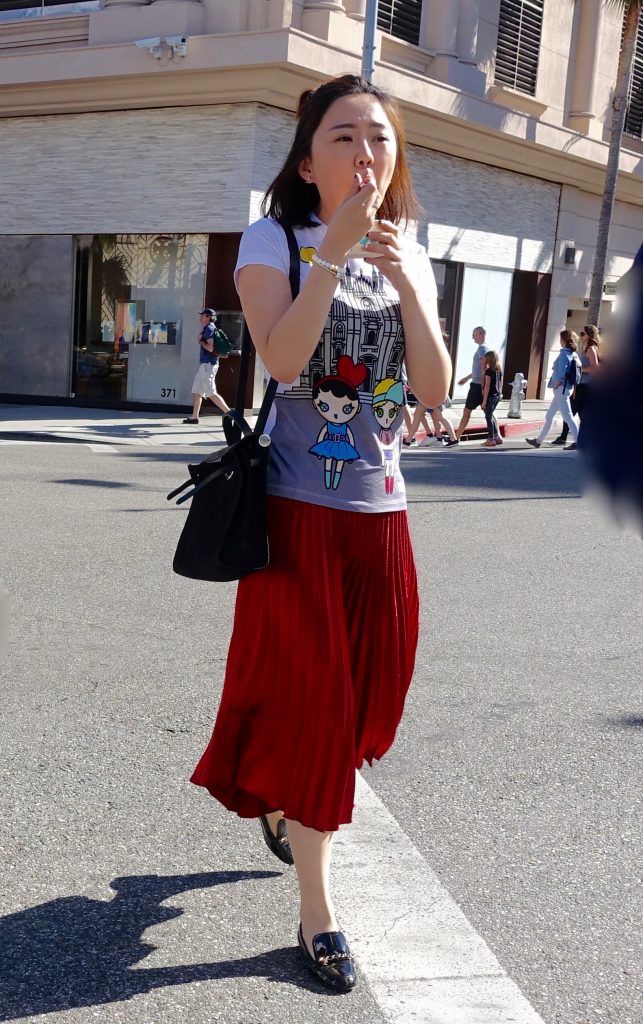 Beverly Hills, in and near Rodeo Drive
XO, Janea
---
?