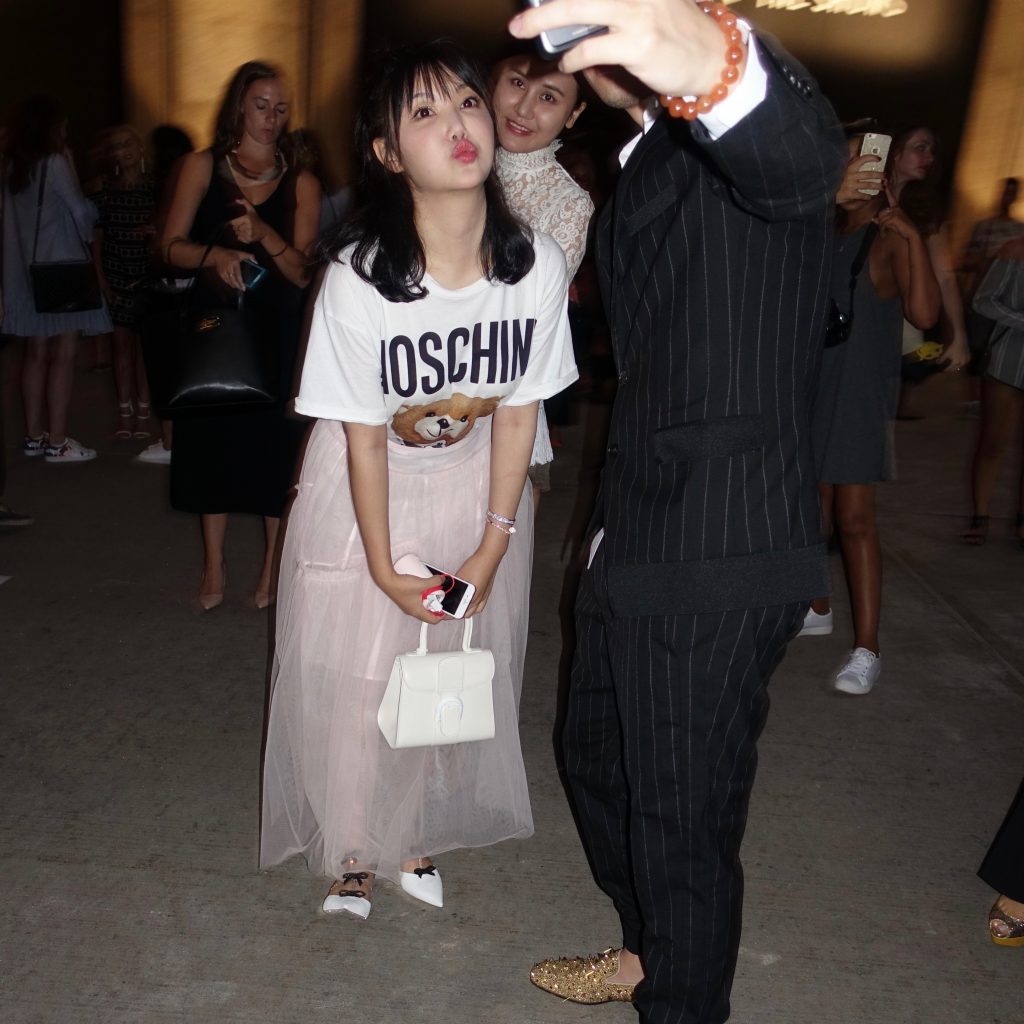 Want to instantly add more fun to your layering for fall? Think graphic tees!
Graphic tees are nothing new, of course. I mean, they've been around forever. Maybe it's my imagination, but it seems to me that they're bigger than ever. I got to shoot street style at ten of the New York Fashion Week SS17 shows. And let me tell you: graphic tees were a powerful force.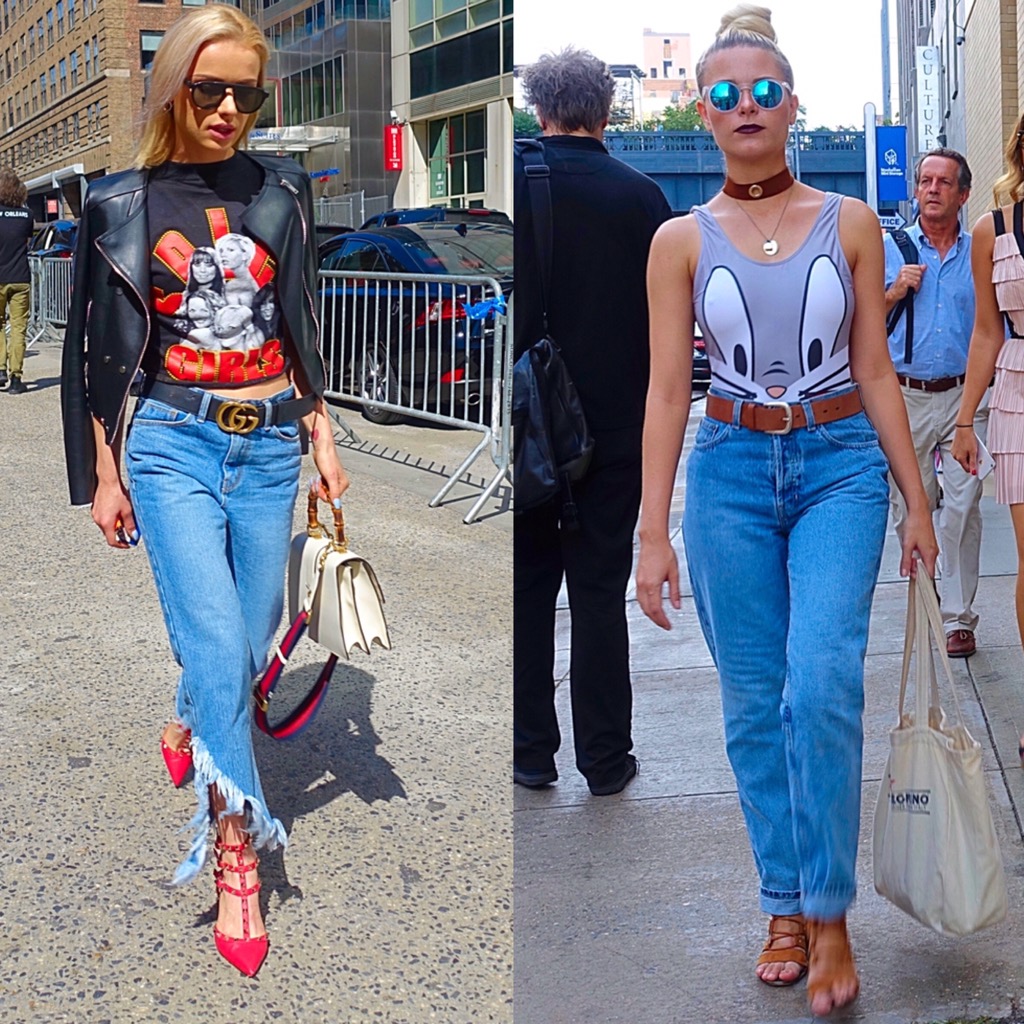 Why wear a graphic tee?
Let's face it. We're all about mottos, images, and logos these days. Our communication gets reduced so often to a tweet, a pic, or an instant message. We're not about long-winded declarations, but are now masters of the haiku, so to speak. We pack lots of meaning into something succinct. Or, we use it as a starting point for a conversation. Now that's the graphic part.
As for the tee, there hasn't been a better time for it. It seems that we're all beginning to collect more athleisure and cozy casual wear. The white tee, for example, is now considered a wardrobe staple for every fashionista. But if you really want to make an impression, the graphic tee – or sweatshirt or even sweater – is the way to go.
First of all, it can be provocative,…
and/or cheeky.
Or, it can simply be pleasing to our eye…
…or sense of humor.
New Ways to Wear a Graphic Tee
Graphic tees are still perfect for that jeans and t-shirt look, but their role has certainly expanded. One slight modification is to compliment a denim skirt,…
…and a bolder one is to contrast with a dressier skirt. I love the juxtaposition of different styles.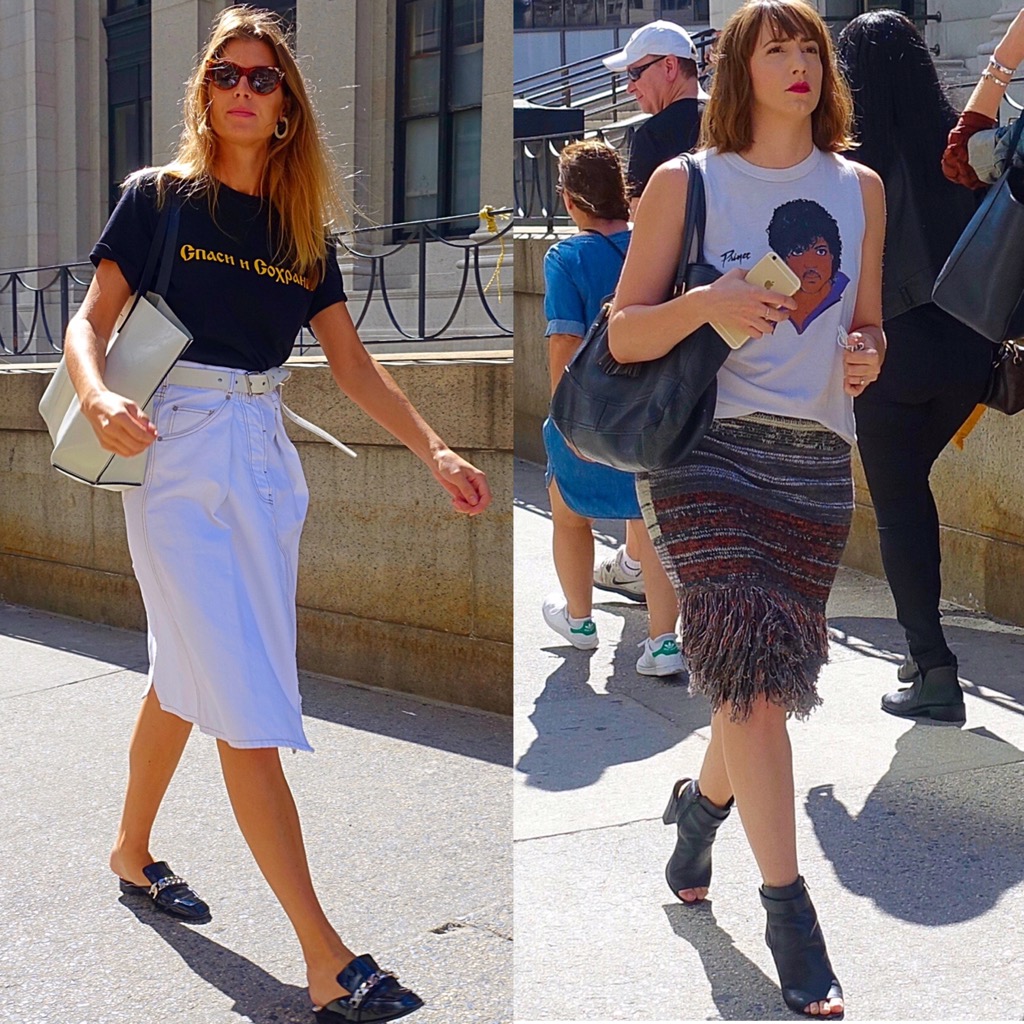 How to Wear Graphic Tees This Fall
Now in case you're wondering why I am blogging about t-shirts when the weather just keeps getting colder, I have news for you. You can rock a t-shirt well into fall! Preferably, your tee is long-sleeved. But even if not, here are some ways to wear them, for example.
1) Under a blazer
2) Under (or with) a flannel shirt.

3) With a bomber jacket
Of course!

4) Under a leather jacket
This also works with graphic sweaters. 🙂

A couple of my outfits with graphic tees
To conclude, I want to share two looks I recently put together with the most mundane of tees. (I left more interesting ones in California). They demonstrate that even though a graphic isn't earth-shattering, it can make an outfit a lot more fun.
I tried both on, and they definitely work. Note the knot in the pink t-shirt – flattering with a high-waisted pencil skirt for the pear shapes among us. A shimmery blazer goes well, I think, with the metallic graphic.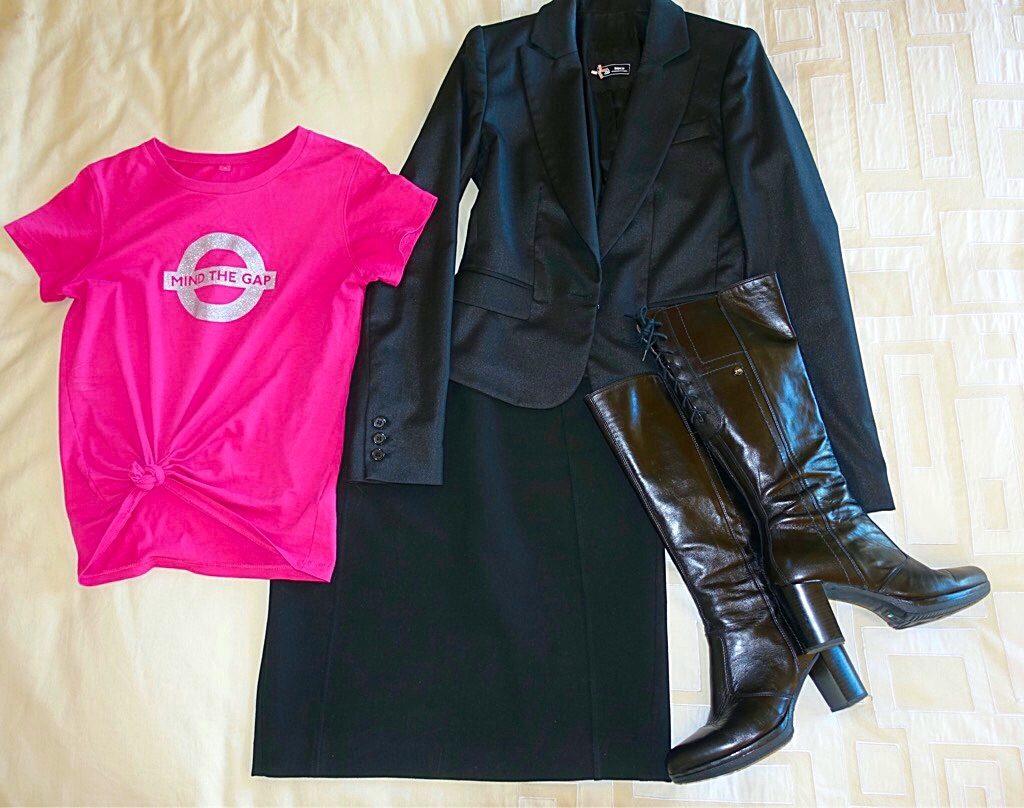 The second outfit has a softer, more mellow feeling. And this tee is tucked into the skirt.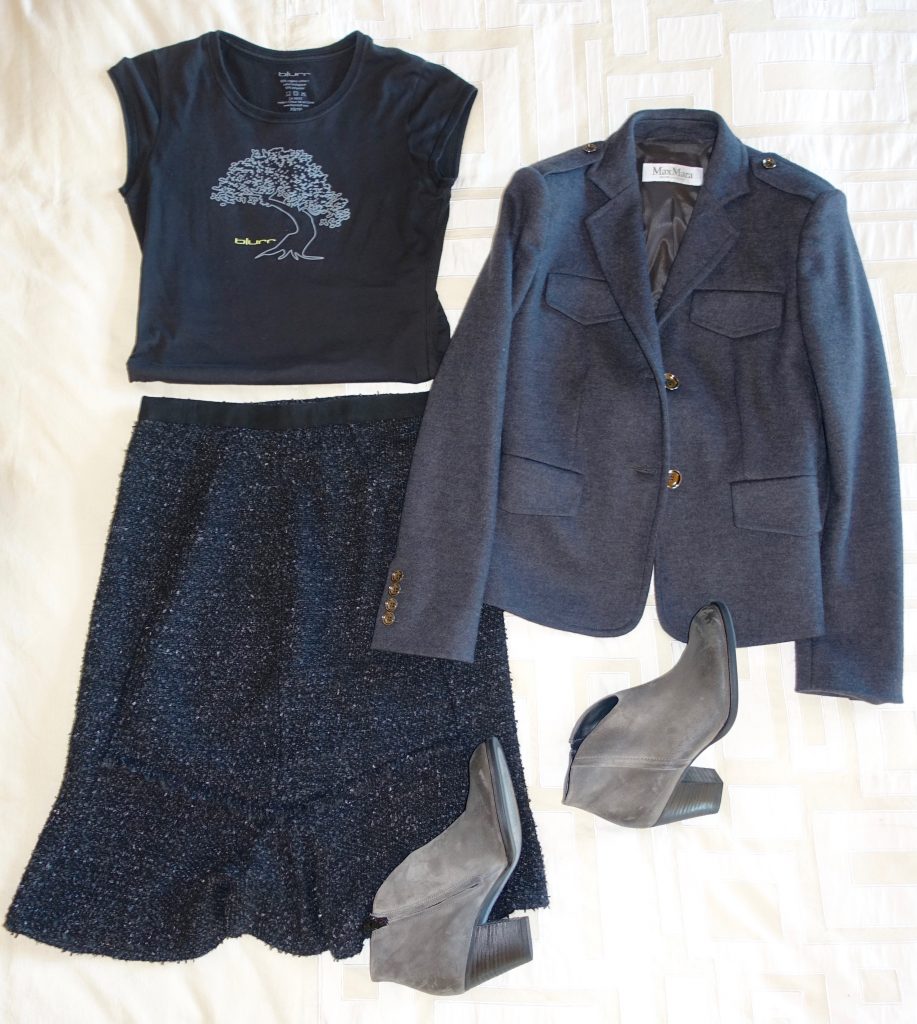 Which is your favorite way to style a graphic tee? Stay tuned for Liliya's next post on Friday. Hint: it involves a very cool graphic piece!
XO, Janea
---