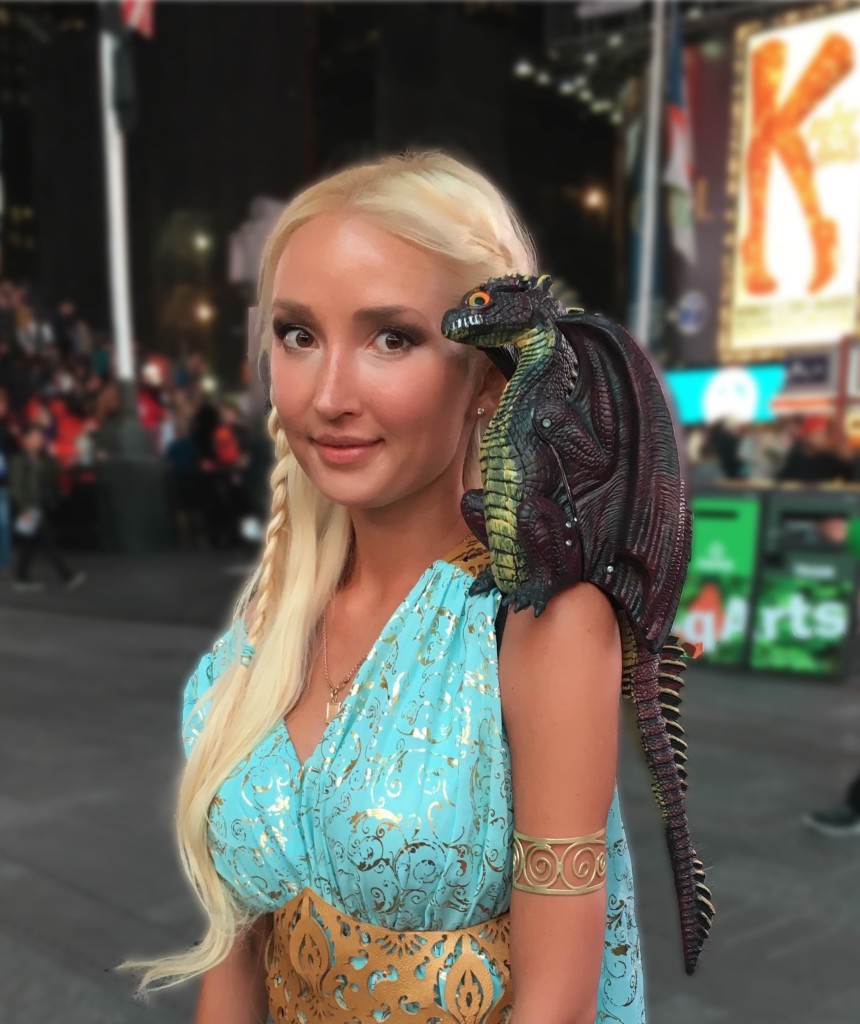 Are you invited to a costume party this year? Or an event in which costumes are welcome, even encouraged? Or perhaps you plan on passing out candy to neighbor kids and somewhere in the back of your mind, realize that it is much more fun if you participate in the make-believe. If you're up for dressing up but simply haven't found the right costume, this should inspire you!
Halloween is a time to disguise ourselves as our alter ego or idol, a time to "try on" a different persona than that of our everyday lives. It is a chance to play as children, acting as if we have super powers or live in a castle. Even though we all contend with busy lives (work, family, pets, routine, etcetera), any time we unleash our creativity, it naturally carries over to enrich our "normal" daily lives. Why not use this Halloween as an opportunity to do just that – and show some Halloween style?! 😉
So, how do we put together a Halloween #OOTN that makes our hearts sing?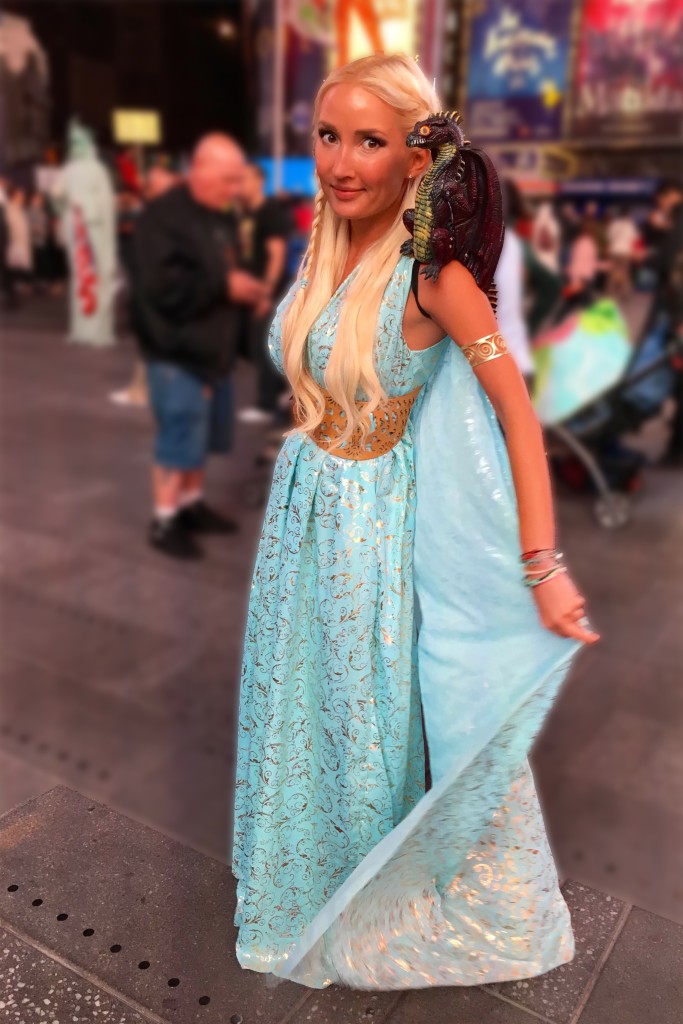 This is how a member of theSTYLetti team did it…
Originally, Liliya was going for a Tinker Bell getup, the perfect match for her coloring and delicate, petite proportions. Wisely, however, she ruled against it; aside from the fact that she couldn't find a pre-made one in stores, she felt "it's too cold in New York City for those super sexy tiny skirts and corsets. [Also] I wanted something more classic, less provocative." Then she went to a costume shop and met this guy…
Liliya understandably fell in love with this little dragon and decided to build a theme around him. "There was no real mother of dragon costume, so I just bought a Greek goddess dress." To her surprise, she later found an image of Daenerys Targaryen (from "Game of Thrones") in which the character wore exactly the same dress (link here). "It wasn't planned. I just remembered that all her outfits are of sort of an ancient Greek/Roman style."
Although Liliya planned on buying a wig to match Daenerys's super white hair, she took advantage of having very light-colored, long hair herself: "[I] thought I would have more fun making braids with my own hair," remembering that in "Game of Thrones" Daenerys sports all kinds of fun braids.
Sometimes we just need to let that inner-child loose to play around the costume store, or like my husband Mark and me, act on a spark of inspiration from an article about three British entrepreneurs who developed a better way to make fancy-dress spandex bodysuits. Although neither one of us can stand that "yoga pants for everyday wear" trend which has morphed into the "leggings are pants" phenomenon, we love the idea of looking like goofballs for Halloween.
He'll wear the red suit, and I'll wear the black (much more flattering!) Now that my creative juices have begun to flow, I think I might need to add some red horns and tail to my outfit – wonder if I can get the same in black for him…
Hope you'll also follow your heart and come out to play this Halloween!
XO, Janea
Psst! Feel inspired to adopt the Daenerys Targaryen look? We can make it easy! Find the dress here, pet dragon here, Grecian arm bracelet here, and a wig here or here.