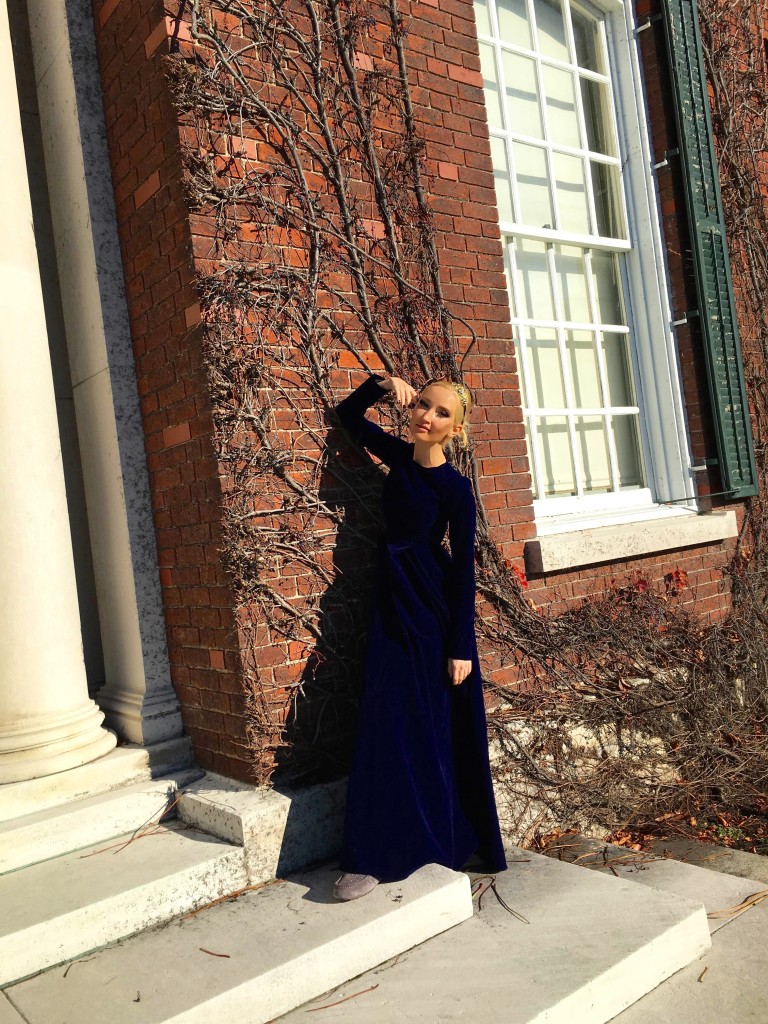 When I saw pictures of Liliya's holiday history tour, I was awe-struck by a particular blue velvet maxi dress she wore. She and the dress seemed to have stepped right out of the American Civil War era. As she shares with you the story behind the dress and of her history tour adventure, I'm quite sure you'll also be filled with holiday style inspiration! – Janea

I recently took a historic tour / 2-day road-trip adventure to Long Island with Yana, my best friend and partner in crime for travels.
Last year Yana and I started a tradition of visiting historical sites at Christmastime. We went upstate to FDR's home in Hudson Valley and the Vanderbilt mansion, but the weather was so miserable – no holiday snow at all! – that after hearing about Vanderbilt's "Biltmore," we drove all the way to North Carolina to see it, and then to Georgia.
As a result, we really got into the history of the Gilded Age and the Roosevelts (watching the Ken Burns documentary series). Seeing Vanderbilt mansions in Newport also piqued our interest in that family history.
So this year, we took a shorter trip – we both have Christmas plans this year – to visit some manors from the Gilded Era and another special house of historical significance. They included:
Oheka castle – a beautiful place!
Originally, we planned to make this the site to shoot photos of my "Gone With the Wind" dress. (The dress reminds me of the one Scarlet made from her velvet curtains; mine is also velvet, but dark blue instead of green.) Unfortunately, Oheka castle was too cold, and so, we just had dinner there and took pictures in the library…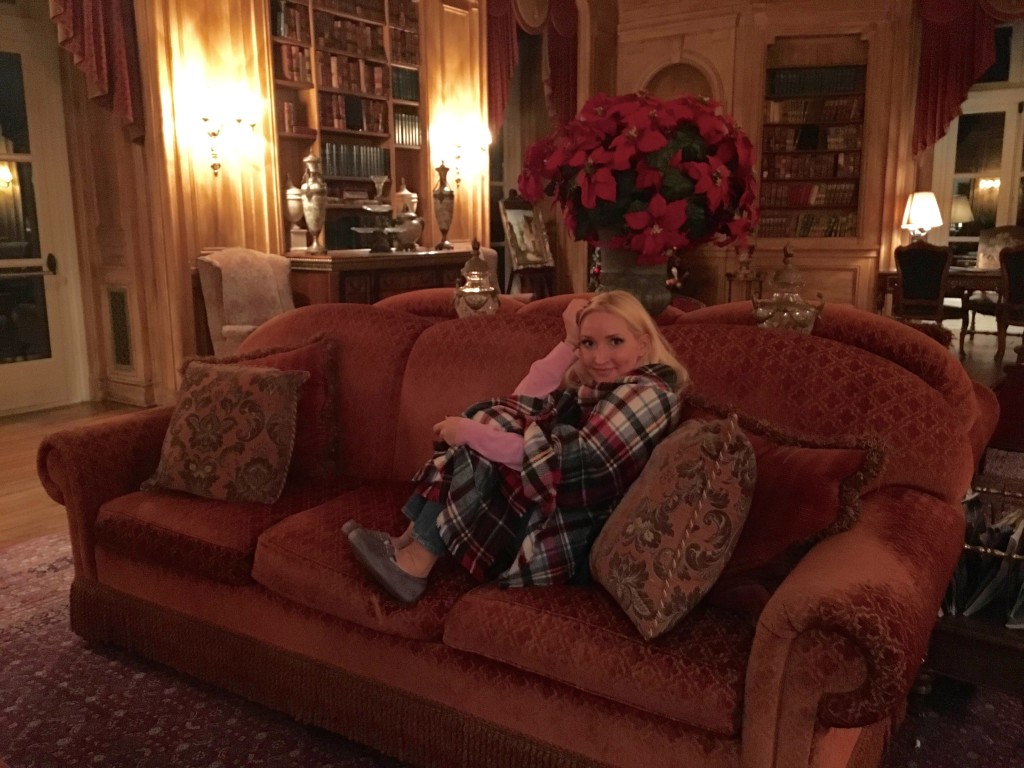 …and a few outside.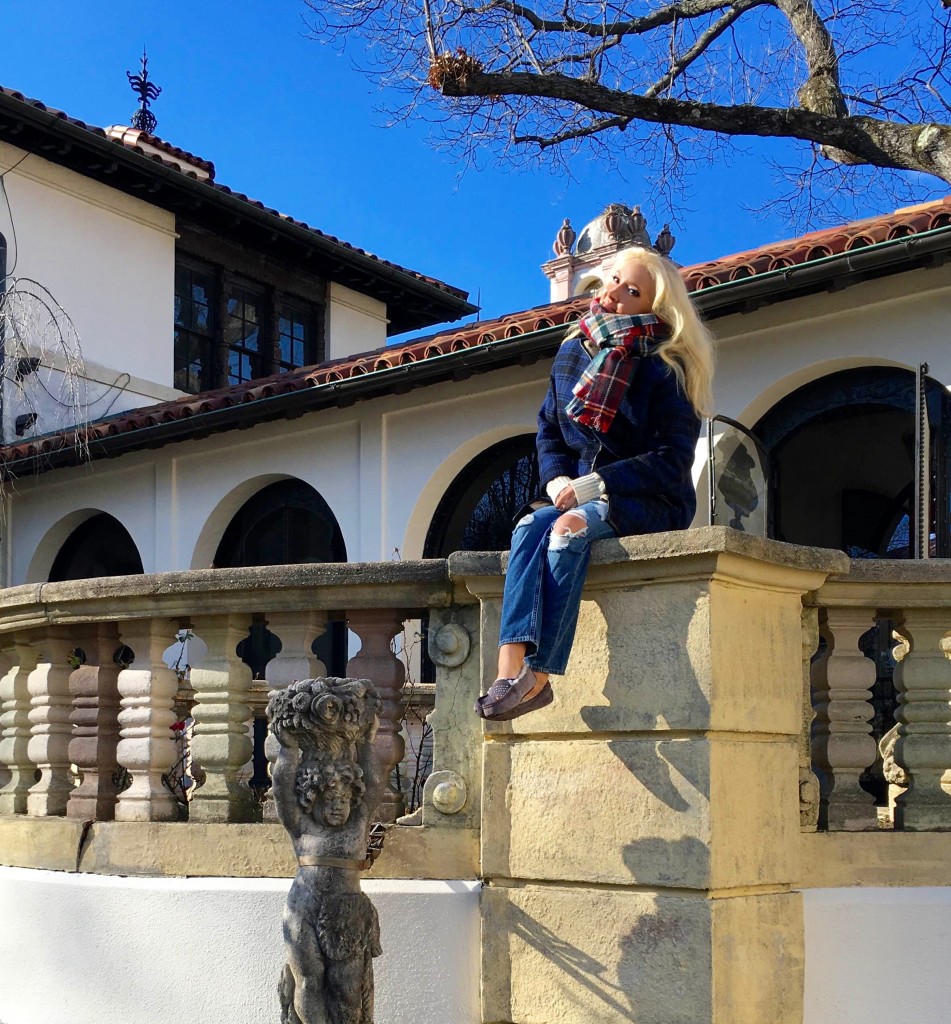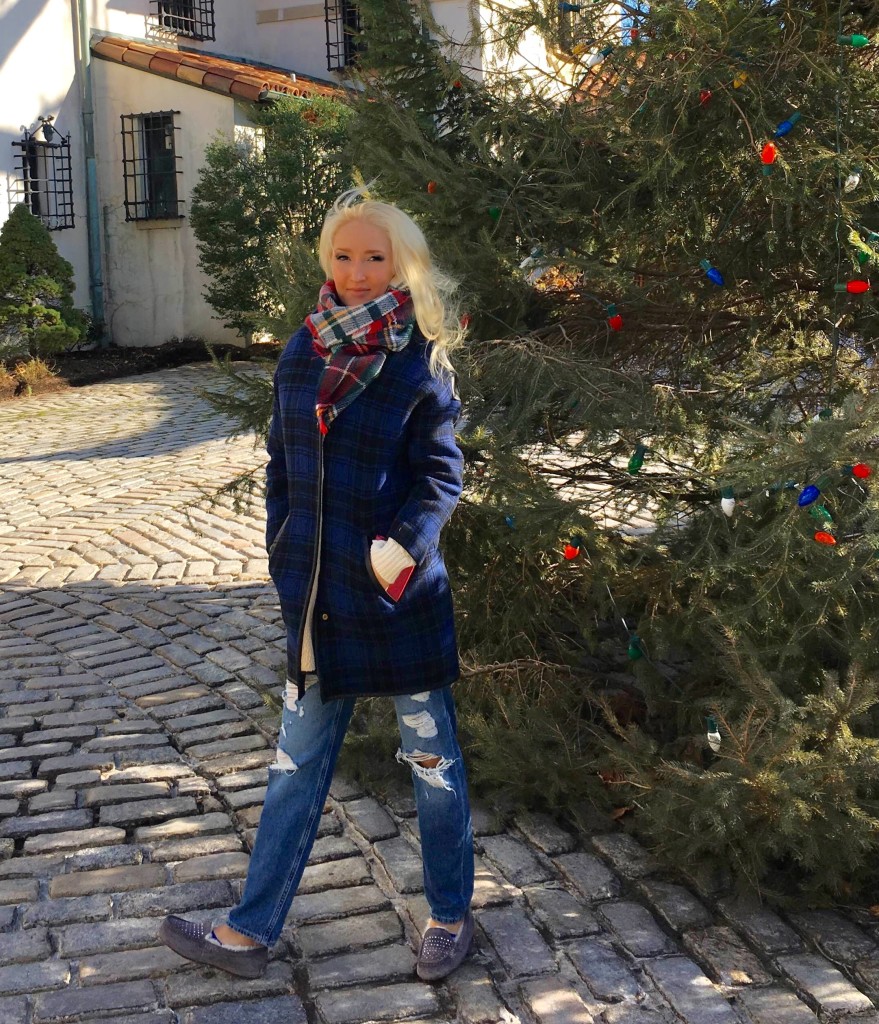 Theodore Roosevelt's house, Sagamore Hill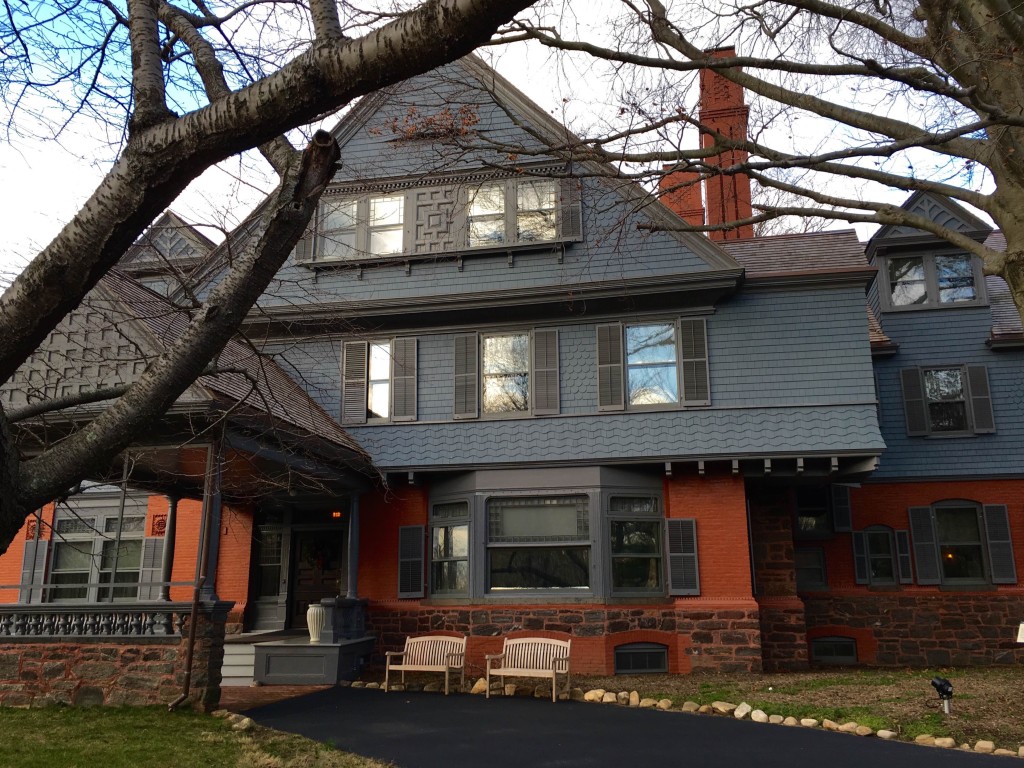 And last but not least, Westbury Mansion, where we did a dreamy photo shoot of the Scarlett O'Hara dress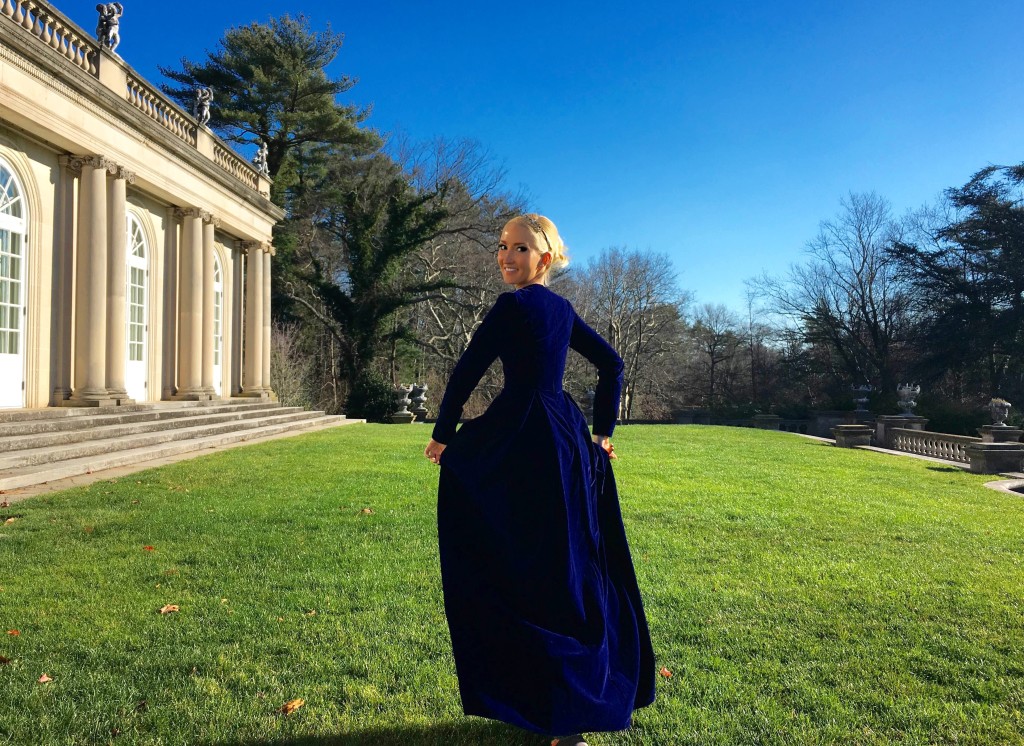 I bought my dress on the "Chinese Amazon" Alibaba site. Everyone joked with me that it would take forever to arrive, be of terrible quality, etc.
But as soon as I saw that dress reminding me of Scarlett's (I love "Gone With the Wind", I love Scarlett, and I always wanted a dress like that), I had to buy it.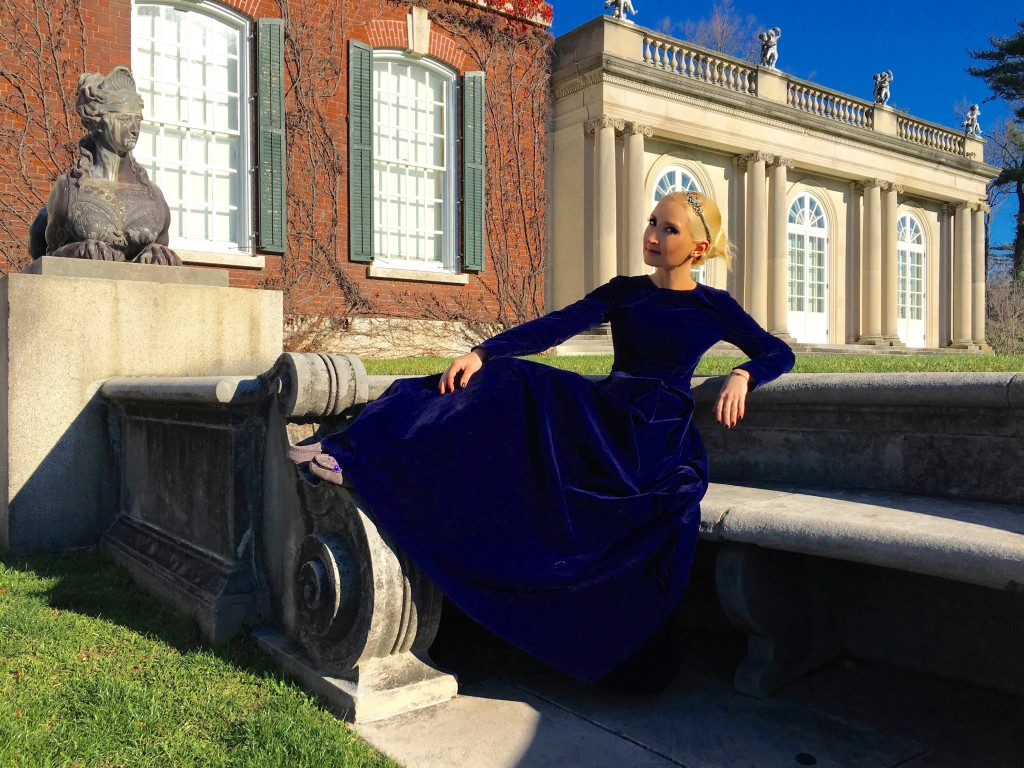 And hey, my dream dress cost a total of $54 (including delivery!) In any "normal" store, a maxi dress like this one would be very expensive, and I would probably wear it only once to the opera or something like that.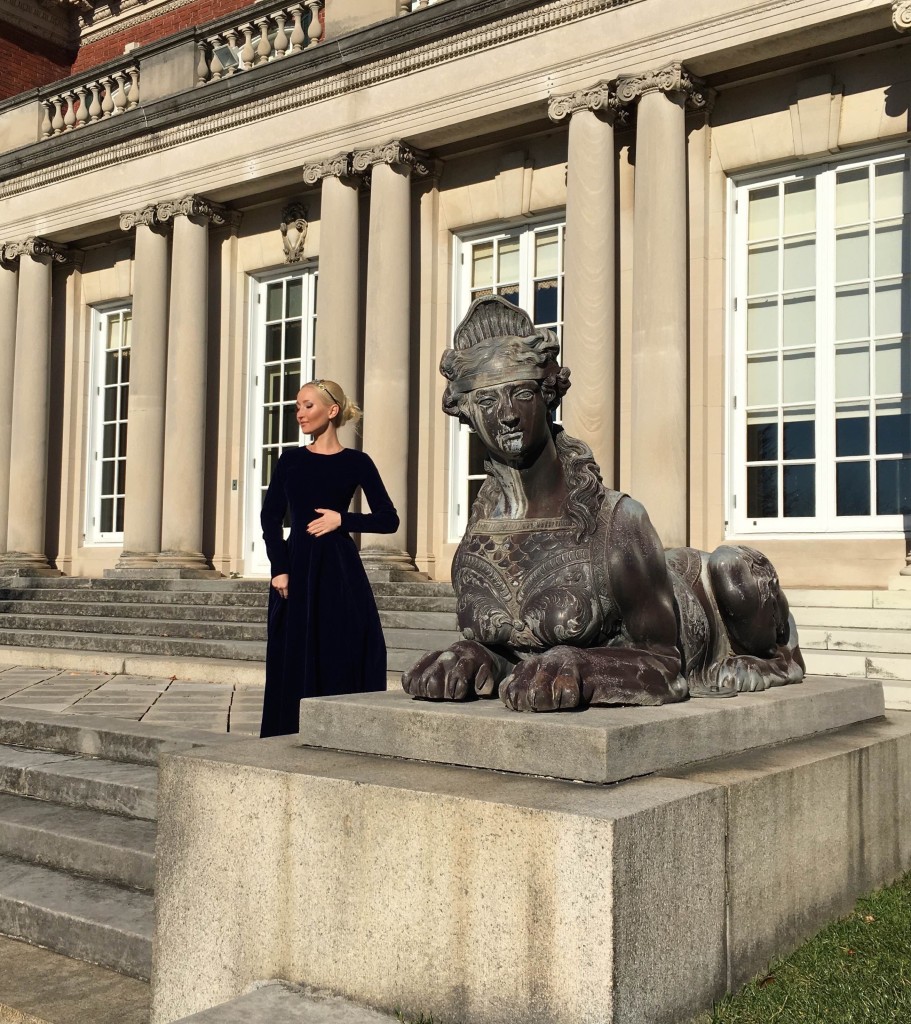 I think this photo shoot made it worth what I paid (and more!) And by the way, the dress is well-made and arrived in less than two weeks.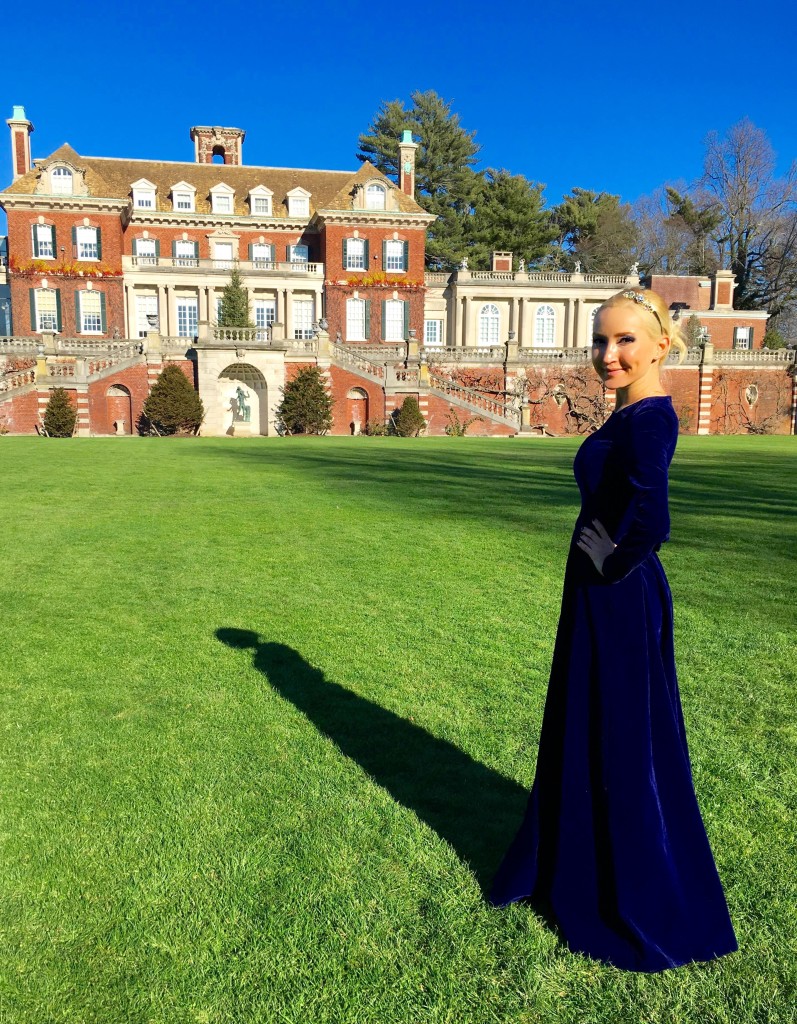 Besides the history in which I immersed myself on this trip, I learned another important lesson: sometimes when you really want something – like a Scarlett O'Hara dress – the universe will help you find it. So, go ahead and dream! And happy holidays! 🙂
---
?