Liliya wrote a great post a while back about packing for a trip (fashionably), and this time she shares with us her favorite flying outfit. If you've been keeping up with her on the STYLetti, you'll know that she is a very frequent flyer!
My mom goes to Russia pretty frequently, but she doesn't always have enough time to make a legit stop and spend time with me in New York. (She lives in Dallas, Texas.) So we've created a little tradition of meeting during her JFK layovers.
Our meeting spot is usually the Starbucks in Terminal 1. I'm not sure, but it seems that most of the terminals don't have anywhere to just sit and have a bite to eat until you get past security.
My mom recently had a stop in New York with a three-hour layover, and so, while dressing that morning for the airport I thought I would use the opportunity to have some photos taken and write a post about my favorite "flying outfit". Traveling and especially plane rides are a big part of my life, and so, I definitely have some tricks up my sleeve when it comes to dressing for a flight.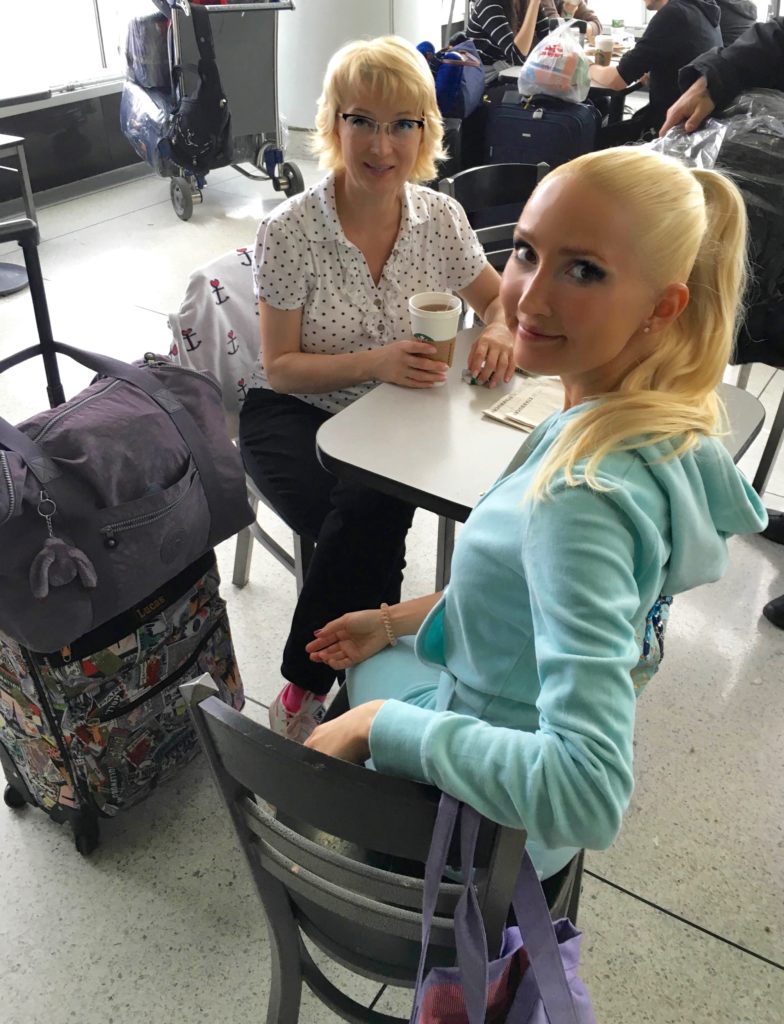 I understand that a lot of people dread flying, but I absolutely love airports and air travel. Maybe it's in my genes. My grandfather was a pilot for many years. He could always identify airplanes by the noise they made while landing or taking off.
I also spent a lot of my growing-up years around airplanes. As a child, I lived with my grandparents near the airport of my hometown Volgograd. My kindergarten buddies and I would go "shopping" at the airport – for gum or candies. (That was pretty much the only place we could buy treats or ice cream.) And we had "secret" routes later on to get to the security area near the runway, from where we could watch the airplanes land.
Of course, I wanted to be a flight attendant when I grew up. And to this day, airports hold a special charm for me. I romanticize airports, and well, they just make me happy. It might sound strange but unlike most people, I even love turbulence. And I enjoy the smell of the air inside of an airplane. So every time I go to the airport or fly, it's always something special.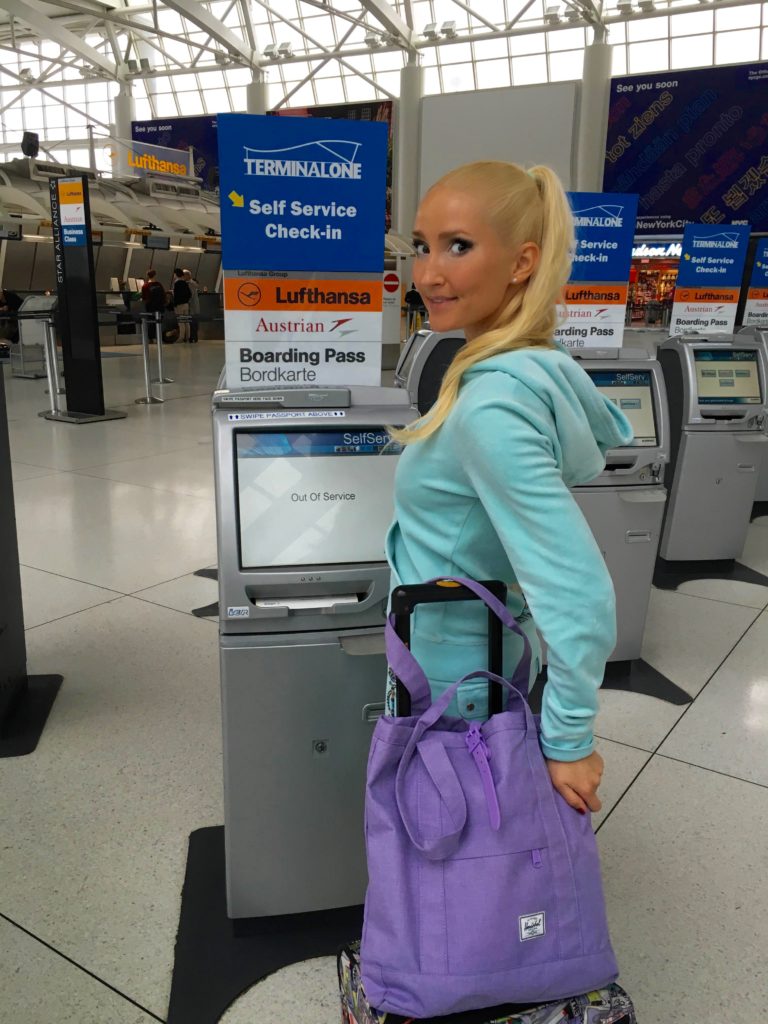 My favorite clothing for flights is soft and comfortable so that I can easily curl up and sleep. Most of the time, I choose Juicy Couture™ tracksuits – no need to tell you how comfortable they are! I have five different suits in grey, yellow, light brown, pink, and blue.
I also usually have a spare pair of soft, warm socks in my carry-on to keep me from getting cold. So with these flight fashion pieces plus my fave Saucony Jazz sneakers, I'm ready for take off! Fasten your seat belts and have a safe flight. 😉
Psst! This early aught athleisure favorite has totally made a comeback! If you want to shop the look, you can find links here for
---
✈️