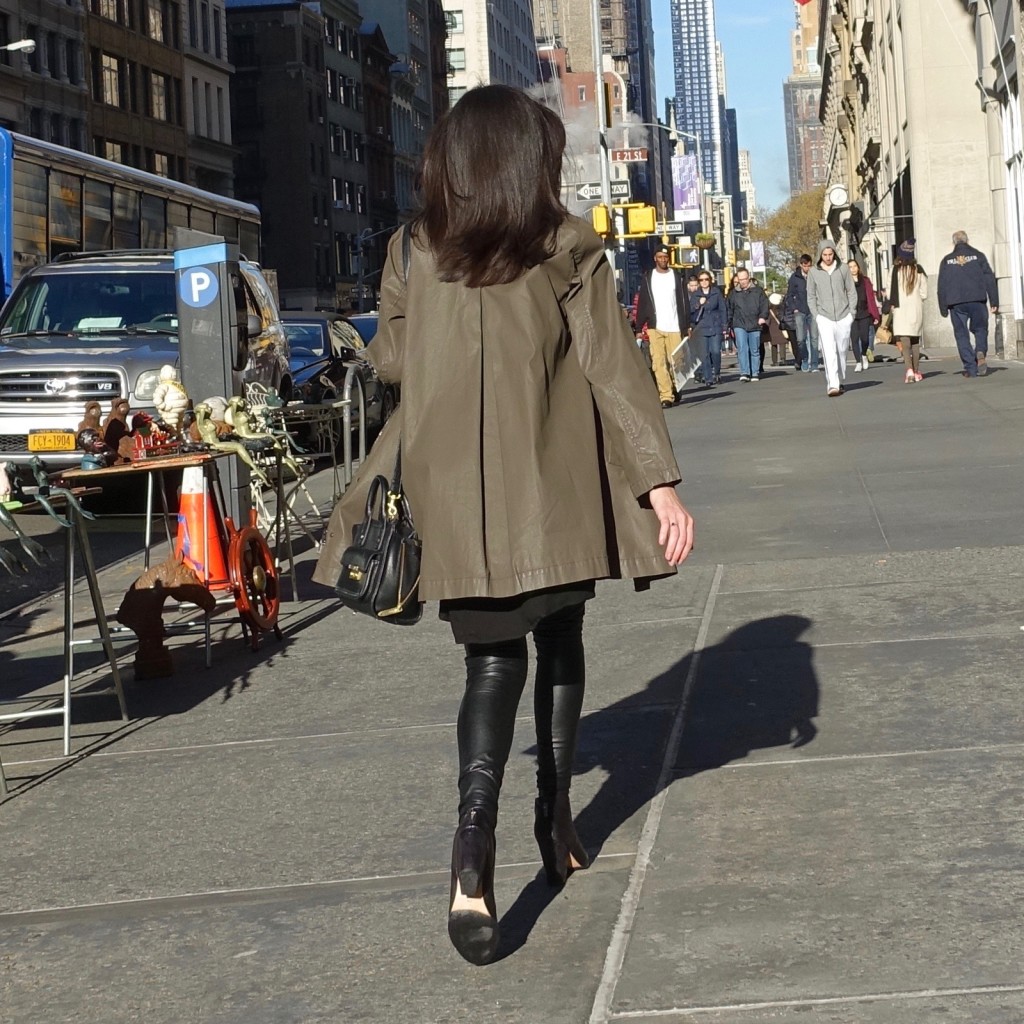 There are garments that are tricky to pull off, and then there are "leather legs." I'm talking about skinny leather pants, leather leggings, skinny jeans with a shiny coating (to look like leather), and faux leather pants or leggings. Let's face it. It's not a look for everybody…or is it?
It seems that celebrities and fashion bloggers have been all over leather leggings these past couple of years. But what about us? What about real women who are not models, quasi-models or celebs?
As I keep an eye out for stylish people on the streets, I notice real women adopting this look – with varying degrees of success. I thought it would be helpful to figure out why this look works when it does or why it doesn't – in case we decide to give it a whirl. Some of these ideas might even apply to those who might just stick with black skinny pants…for now.
So, here are 6 Do's and 3 Don'ts I've come up with from recent street style watching:
DO…
wear your leather leggings with moto boots and jacket for an edgy, chic vibe. It does help to break up the leather with a long tunic or sweater like the one pictured below. Notice how easy it to coordinate with all-black!
DO…
wear your black leather leggings with sneakers. It's very New York. However, you also might want to stick with (nearly) all-black while doing so.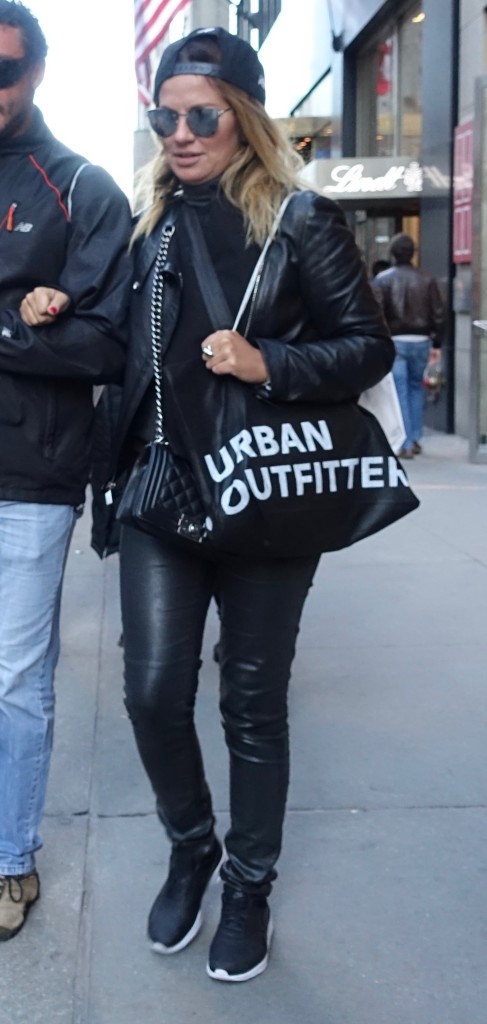 DON'T…
wear black leather leggings (faux or real) with too many long, bulky layers if you are petite, and especially avoid combining them with light-colored sneakers. Not even Yeezy's will save you!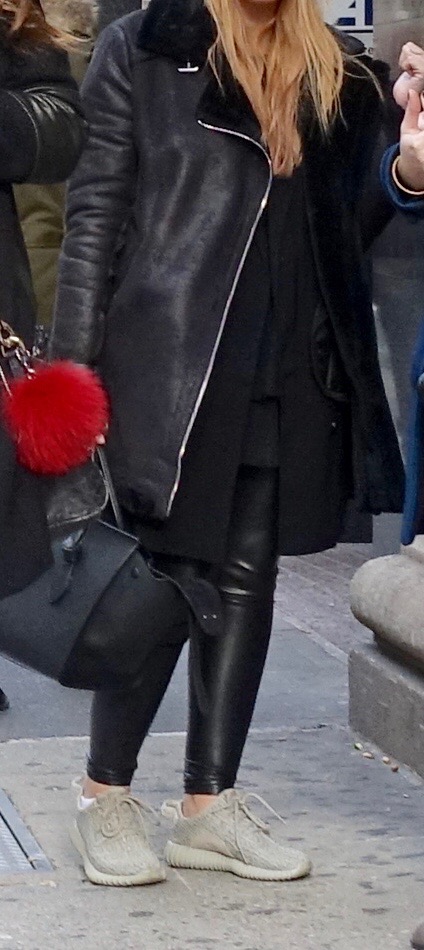 DO…
if you are hankering to wear light-colored footwear, opt for a style with a pointy toe. These ankle boots offer a further advantage: they show off slender ankles. The high turtleneck sweater and long black vest also lengthen the vertical line/silhouette.
DON'T…
if you are not model-thin or extremely toned, wear stretchy faux leather leggings with a top reaching the crotch or somewhere above it. Remember that shiny fabrics – even black ones – are volumizing. A longer sweater or shirt work wonders to keep unflattering effects from ruining your look – one with a hem reaching at least the bottom of this coat.
DO…
wear black leather leggings with black leather over-the-knee boots, especially when the colors and textures of both materials match.
Even better when seams match – for leg-lengthening. An oversized coat with light-colored fur-lined collar is another good choice for this relatively tall woman; the contrast has a slimming effect on her legs.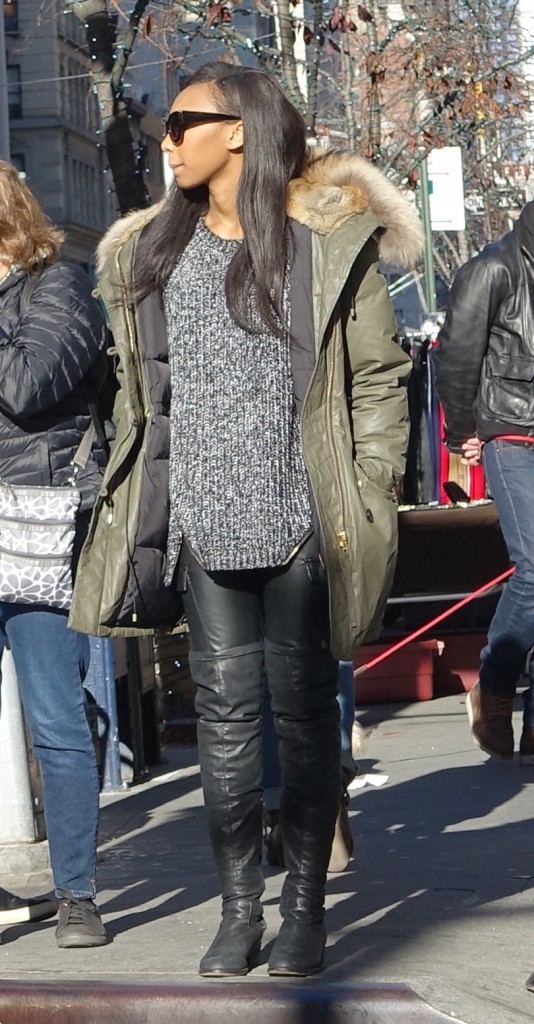 DO…
wear leather leggings tucked into ankle boots of the same color. Even a slightly different shade can sometimes work.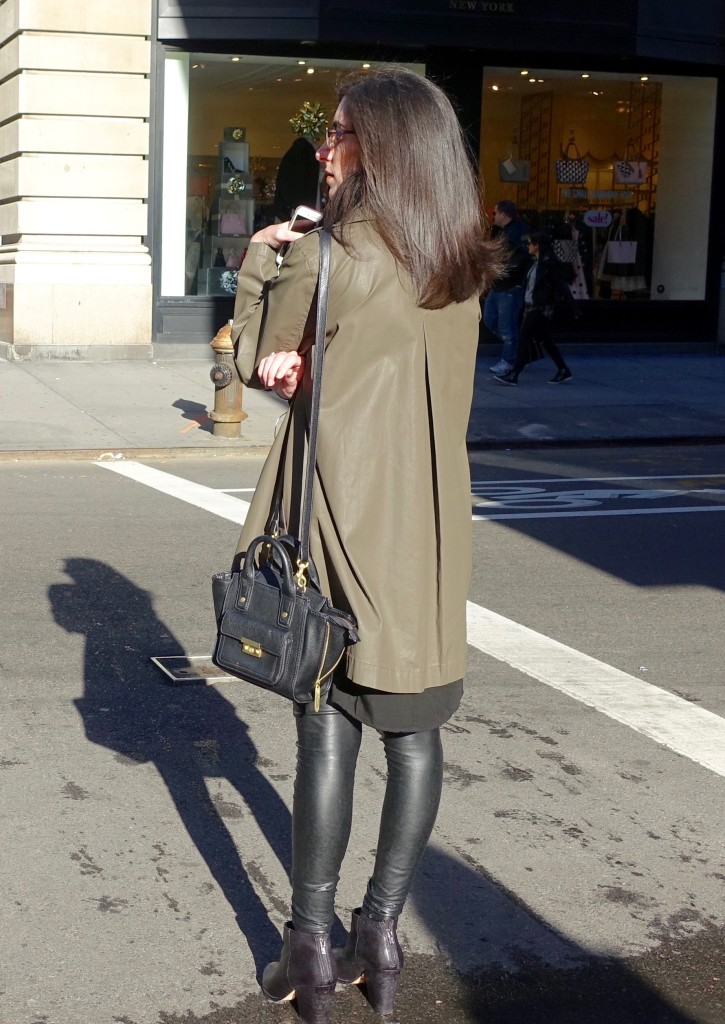 DON'T…
wear them with ankle boots if the hem is not long enough to stay tucked in.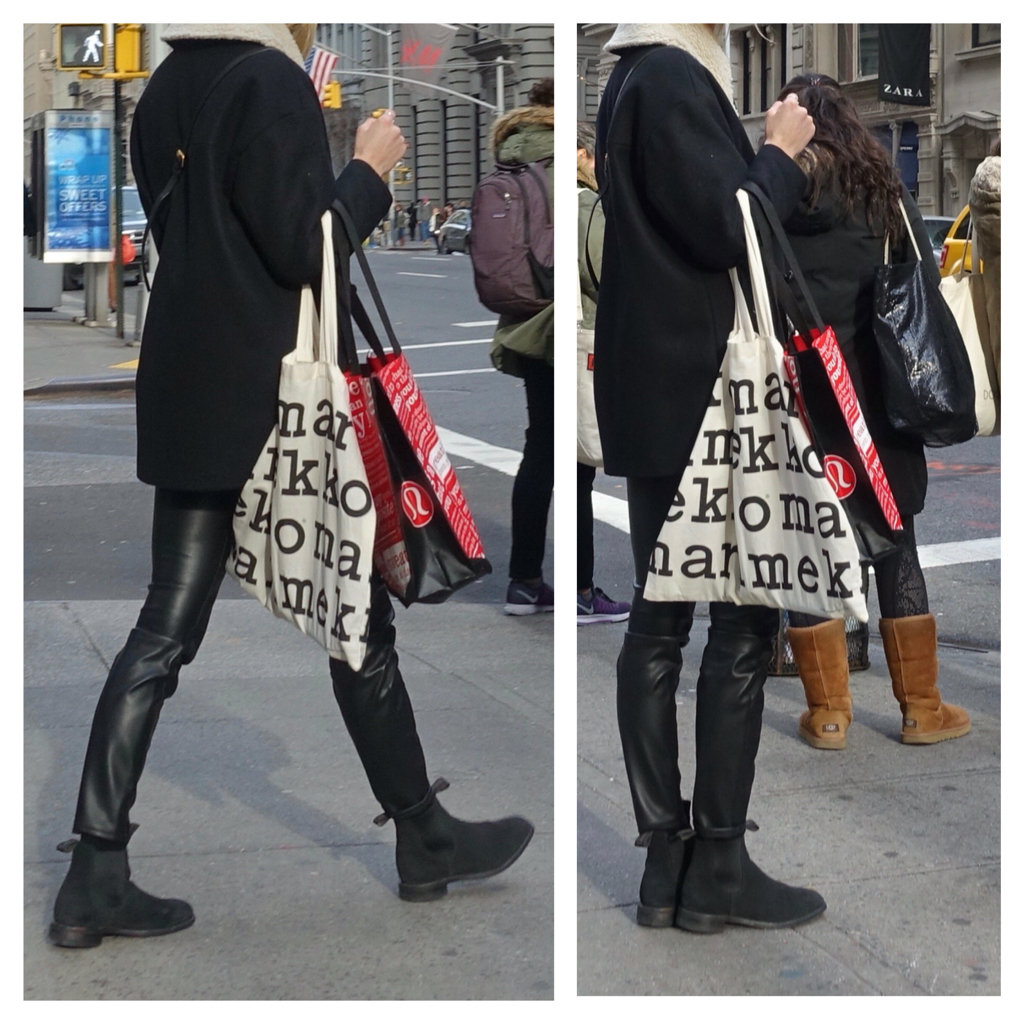 DO…
wear narrow-legged leather pants in a shade other than black, especially with a pair of high-heeled tall boots with a narrow toe. Extra points if they match (or bring out) your hair color.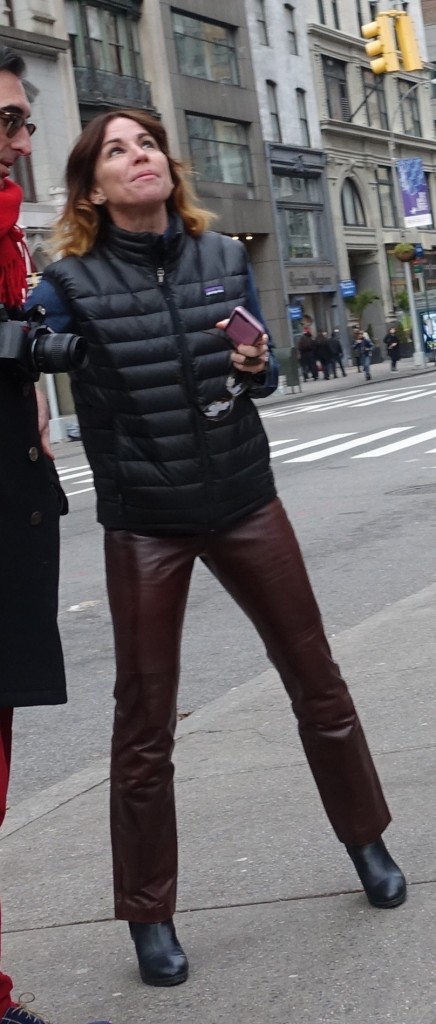 I hope these Do's and Don'ts are helpful to you. The leather leg look is risky – there is the potential for it to look ridiculous rather than chic. But when pulled off, it can be both delightfully sophisticated and edgy. It is no wonder I see it so much in New York!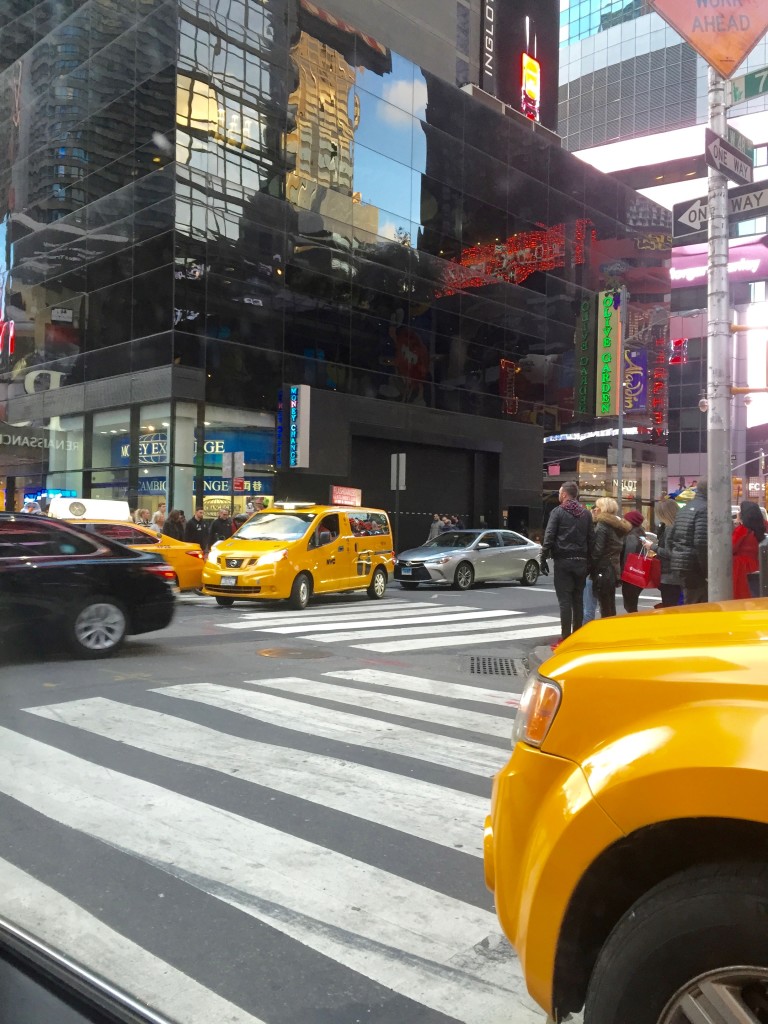 Leather leggings were featured in Spring 2016 fashion week shows, and so, it seems that they be around for a while yet. I tried on a couple pairs of genuine leather ones I saw on sale this weekend, and although they didn't quite fit correctly, I'm not giving up on the idea altogether. Do you think you might give them a try?
XO, Janea
Psst! After publishing this post, I ended up finding the perfect pair of vegan leather leggings featured in this outfit post.