At the STYLetti, we love showing the unique styles and beauty of real people, focusing on (mostly) women of varying backgrounds, ages, and shapes. Hence, our tagline "Real People With Real Style." This doesn't mean, however, that we don't also get inspired by celebrities and models on occasion. In fact, I believe that those are the people with a duty to let the rest of us in on their beauty secrets. 😉
One of the street style muses I recently shot for the blog is professional model and actress Rio Van Zant. Since she seemed so plugged into taking great shots, I thought I would ask her to share some of her secrets with us.
She graciously agreed to do an interview with me. And so, here is Rio's advice on looking your best in photos – along with some great beauty tips!
How long have you been modeling, and what's been your favorite assignment?
I have been modeling for the last 3 years.  I did a little bit when I was younger, but most recently fell into it by accident.  I've been blessed to be a part of many amazing projects, and so it's very hard to choose a favorite.  Some projects I love because of the wardrobe.  Some the crew.  Some the amazing hair and makeup.  Some because of the location.
I would say that one of the nicest, most laid-back shoots I enjoyed was for a wedding boutique.  I got to wear an amazing Vera Wang gown while lounging around the Park City Waldorf Astoria [in Utah] amidst a rich marble and wood staircases, warm fireplaces, crystal chandeliers, and intricate artwork.
Of course, I always enjoy being able to take some turns on my snowboard for a photoshoot before changing into old Hollywood Glamour [first picture] on the mountain!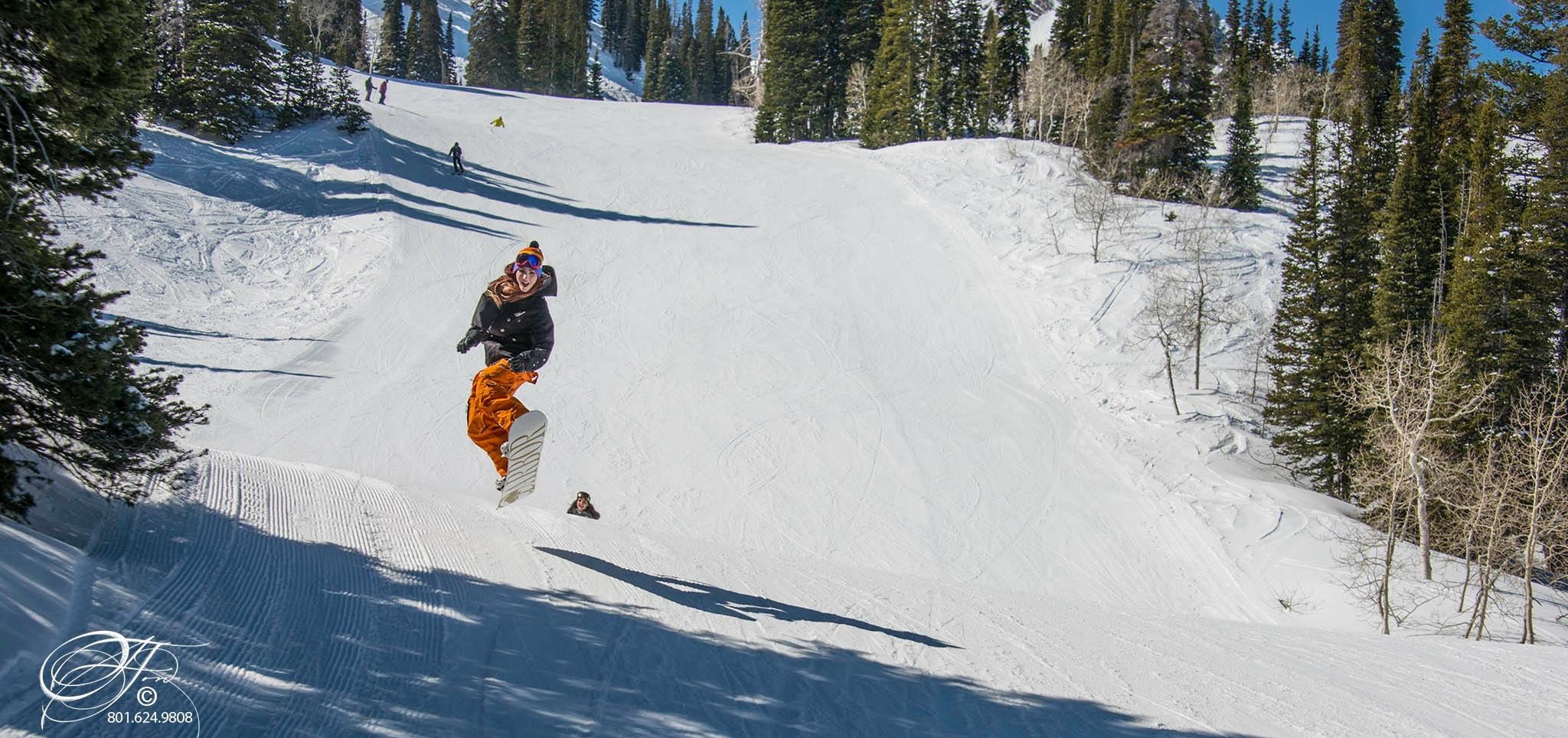 What is the number one make up tip or product you recommend for having pictures taken (or doing selfies)?
I love makeup.  And I love shimmery highlighter, but I have learned not to wear it or certain kinds of creams with SPF protection for photoshoots because of the "flashback" it can create with the camera.  Typically, matte works best, unless I am specifically going for that shiny look.
Any other tips?
Other good ways to prepare to have photos taken are to drink lots of water to make sure you stay hydrated and to take your vitamins.  I also love to keep my skin moisturized with a high-quality coconut oil.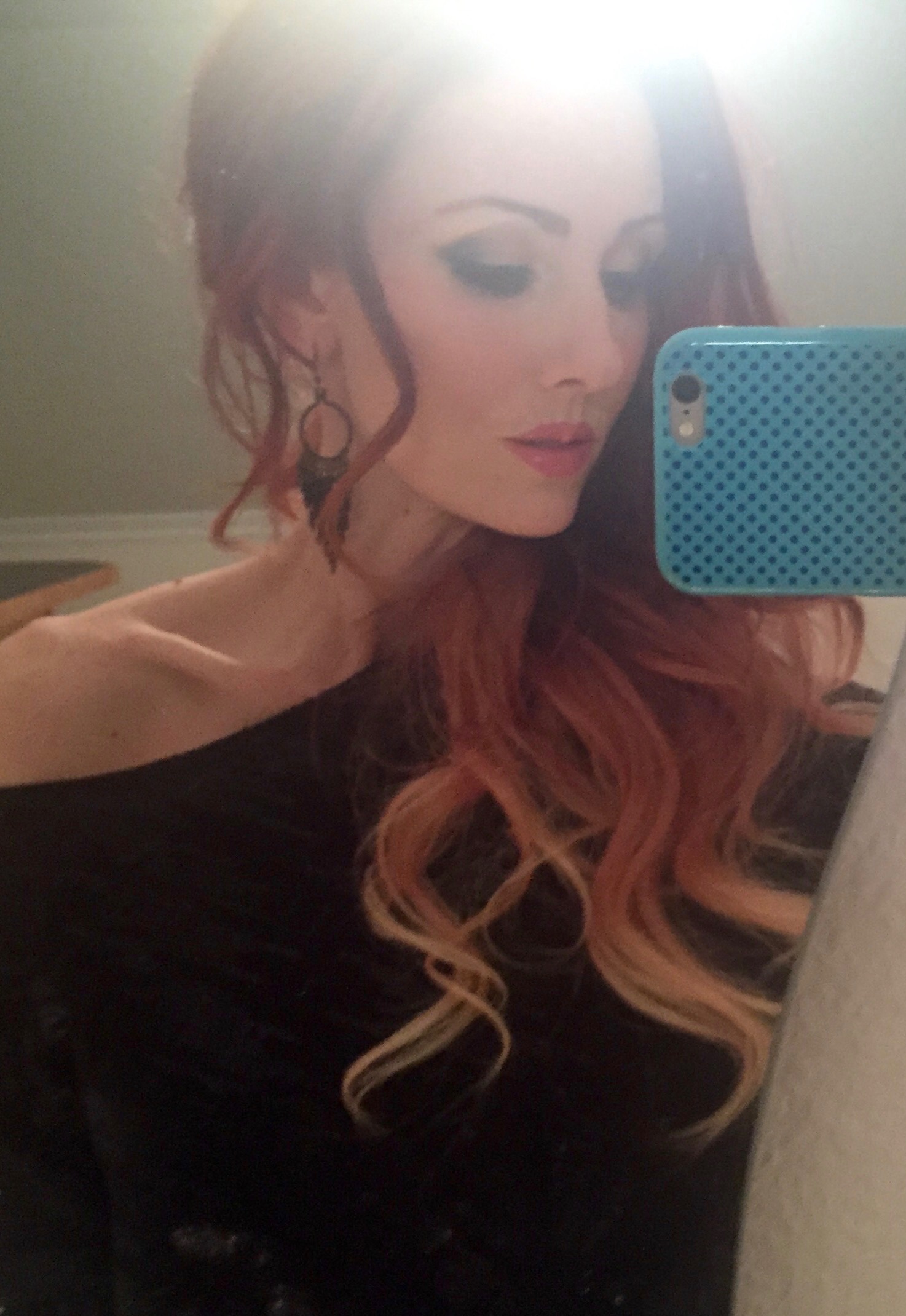 I don't imagine that your makeup routine is the same for going out as it is for a photo shoot. And so, I believe I am safe in asking: how is it different?
My makeup routine varies according to the occasion.  Typically I spend more time contouring and shading when I am preparing for a photo shoot.  I'm also a huge stickler on blending!  If I'm going out to an important evening event, my makeup does not usually vary that much from a typical photoshoot, but I may apply a bit of shimmer for going out.  During the day, my makeup is minimal.
You have gorgeous hair. How do you most often style it – what products and tools do you use, and do you ever give your hair "time off" from heat styling or shampooing?
I am actually pretty astute at getting my naturally curly hair to do what I want.  I pay attention while my hair is being styled at photoshoots and have learned how to achieve many different looks.  My hair was horribly damaged a while back, but fortunately, I discovered a couple of products which really helped: Caviar Repair Rx Fill & Fix Treatment Masque by Alterna and Olaplex Hair Perfector No.3.
Because I have naturally curly hair, I only wash it every 3 days or so.  It also helps to let your hair air dry bit while you are doing your makeup. That way, when you start using the blow dryer, it's a lot less wet, and the drying causes less damage.
I love creating curls with my InStyler or a wand.  I've pretty much forgotten how to use a normal curling iron!  I mix up my styles, because I tend to get bored easily.  I love mohawk and retro styles.  Pretty much anything unexpected.
What is one trick or tip for posing that you would give someone wanting to take a beautiful photo – do you recommend, for example, that they tilt their head up or down or that they do a halfway smile (seemingly popular lately)?
To be honest, I hate taking selfies!  I find it a little odd that most models just can't get enough of them.  Personally, my thoughts are that I get paid to take photos.  I get sick of seeing myself!  But I realize that selfies are part of the business, and I do like to take them when I really like my makeup or hair.  Or to simply document life experiences.
My advice for taking good photos is to practice in the mirror.  Check out your angles and learn which ways you look best.  Also, any look that really brings out your personality or personal style usually works out well.  Authenticity is attractive!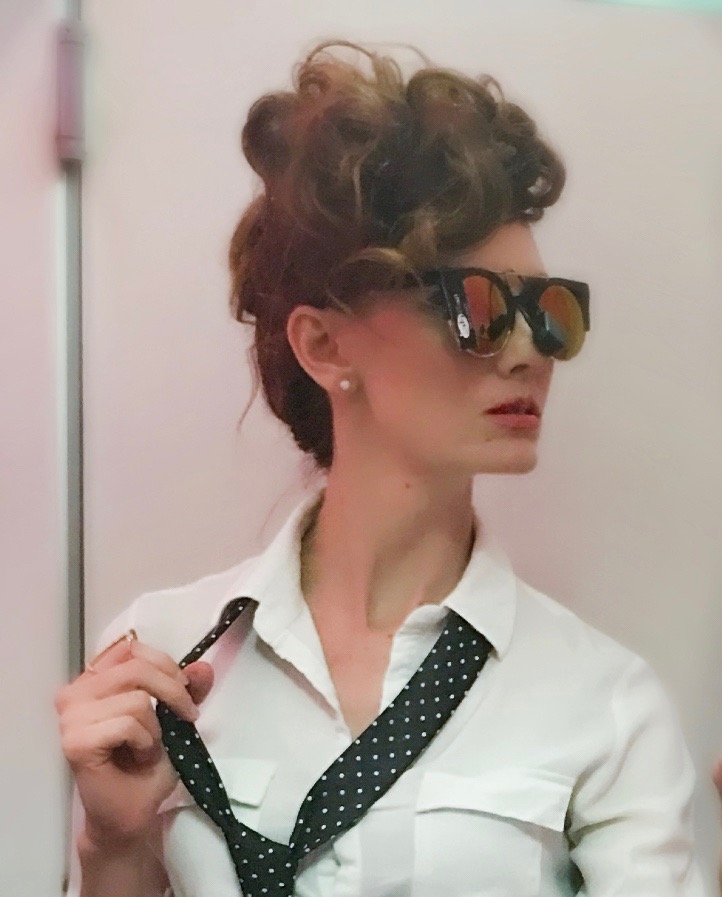 Inspired? I am. And by the way, I think that this interview is definitely in keeping with our motto at the STYLetti of featuring real people with real style. Rio is totally authentic!
XO, Janea
---