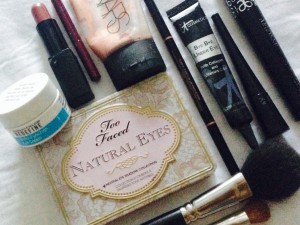 We at theSTYLetti are happy to inaugurate a new section, Beauty Elements! With Beauty Elements, we will now be covering makeup, hair, and fitness – all of which in addition to dress, are important ways by which we present ourselves to the world.
Interestingly, the post with which we kick off Beauty Elements fits in perfectly with our focus on real people with real style.
It deals with a real-life scenario:
Julia Berezina, while on vacation in Russia, found herself in a very uncomfortable situation: a bruise formed under an eye after a medical procedure. Julia shares her secrets to avoid having to: 1) go out with an obviously black eye or 2) miss out on visiting friends and family while back home.  
Check in for this and even more beauty inspiration on the way!