Have you been to Italy recently? If you have and you are a style-watcher, you have probably noticed that the streets are full of ballerinas. I'm not referring, mind you, to those women in tights and tutus who twirl around on tip-toe. No, I mean ballet flats, which in Italy are referred to in English as ballerinas (in Italian, ballerine). During a visit to Milan a couple weeks ago, I noticed that they are everywhere!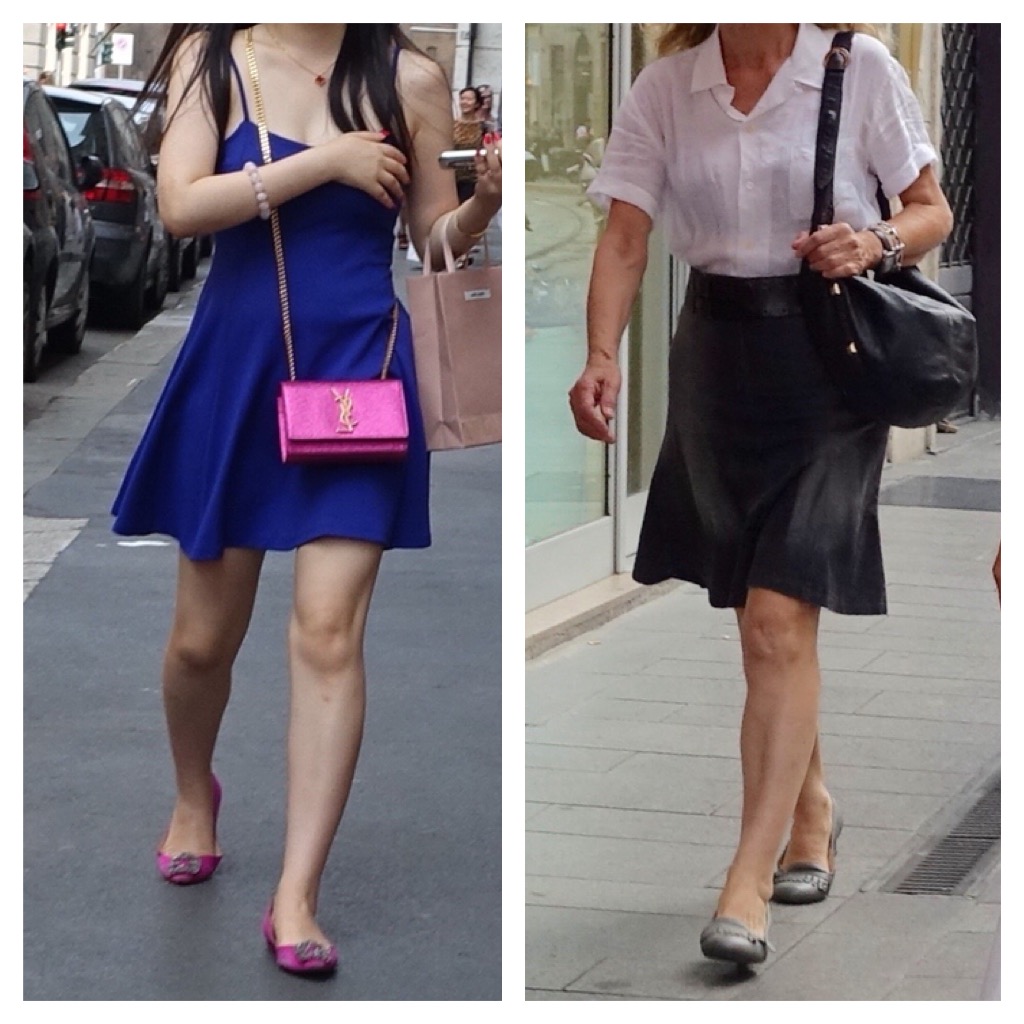 I don't know about you, but for a while I held onto this romanticized image in my mind of Italian women going around everywhere in amazingly designed dresses and sky-high stilettos (stiletti). After all, Italy is the land of master designers of heels, such as Gucci, Zanotti, Ferragamo, and Prada (and yes, I do realize now that Prada has super cool ballerinas).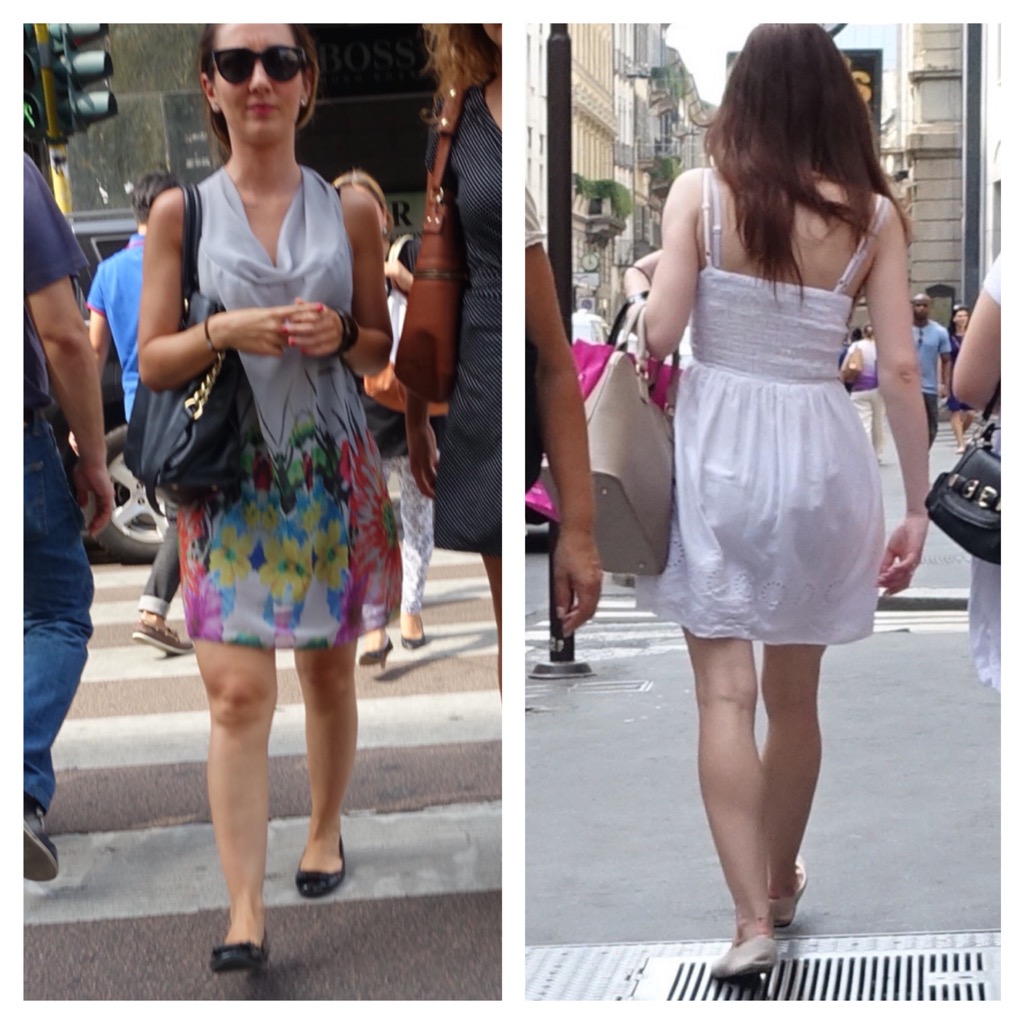 Evidently, stilettos are not exactly the norm. My friend and co-author Julia remarked recently that ballerinas are worn year-round in Milan. In the dead of winter, it is common to see women in an interesting juxtaposition of fur coats and ballerina flats without socks. Brrrr!
Although they do not elongate the leg like a pair of high heels, ballerinas still look sweet with a casual dress,… 
…a maxi skirt,…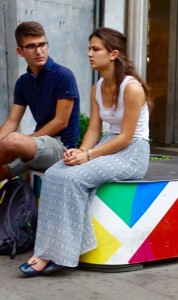 …shorts, or long pants.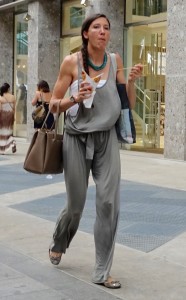 With Italian street style, classics are key. The popularity of ballerina flats started in the 1920's when women admired the beauty and grace of ballerinas (the twirling kind), and they have continuously popped up, notably on the model of elegance herself, Audrey Hepburn – now on loads of Italian (as well as American) women. Of course, stilettos are still reserved in Italy for getting ready to go out in the evening.
Also according to Julia, Italian women are generally independent (in contrast, I admit, to another of my former preconceptions). So, it stands to reason that they would prefer ballerinas: what a welcome contrast to the Renaissance period in which Italian women were outfitted with stilts (5-36 inches high!) to prevent them from running away or heaven forbid, dancing.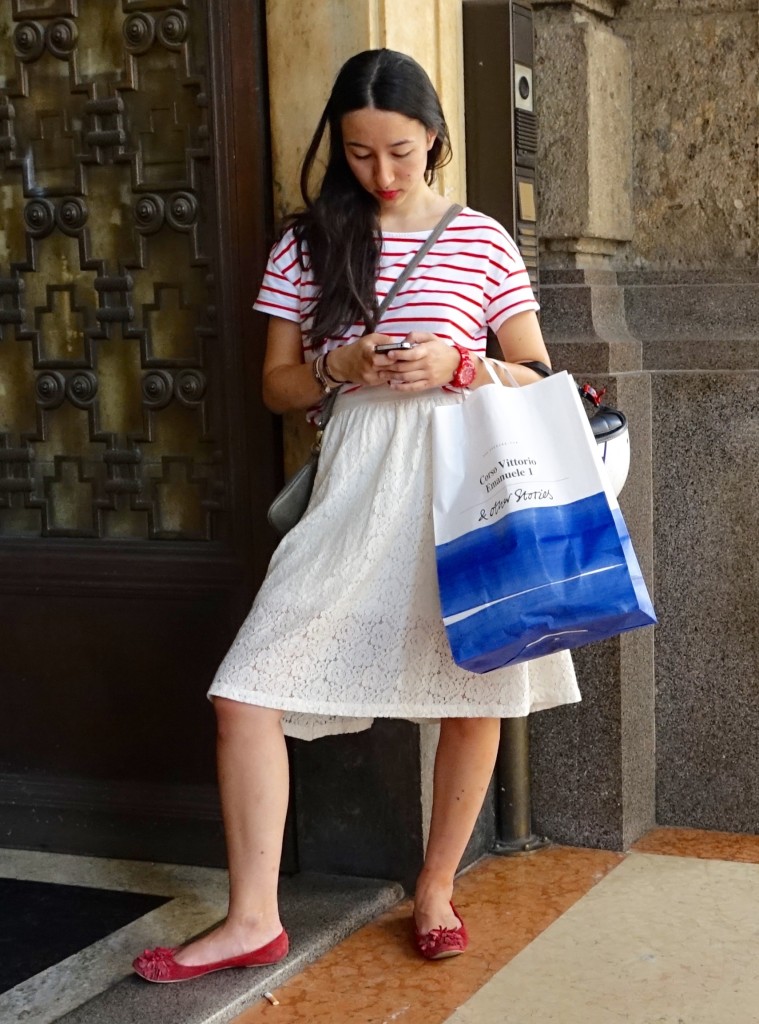 Last night I raced several blocks to my car (to beat the parking meter) in a pair of Italian ballerinas. If they weren't made of a light blue suede, I might use them to substitute my running shoes on occasion.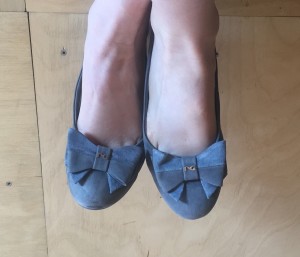 I don't plan on trading in my stilettos or other high heels anytime in the foreseeable future, but I have to admit that I am inspired by the visions I recently had of Italian ballerinas. I hope you are too!
XO, Janea