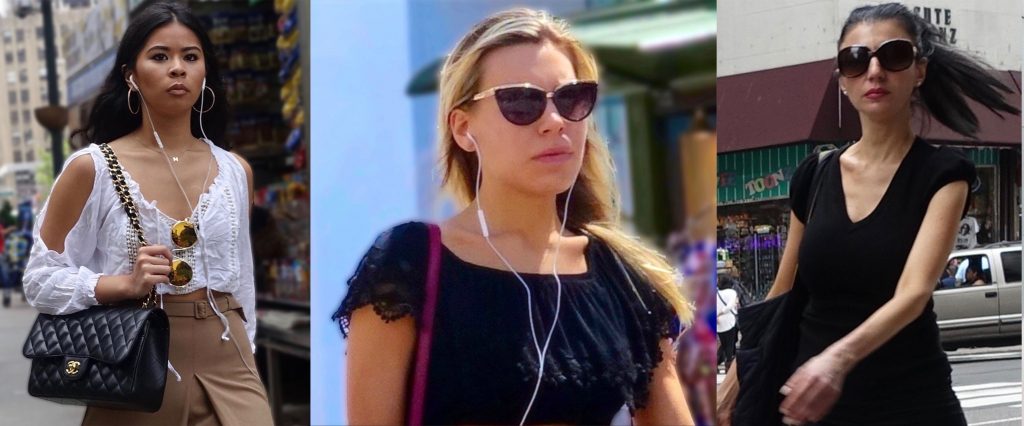 Our last blog post was about a street style trend regarding jewelry – which seems to range from minimalist (simple hoops, delicate lariat necklaces, and other "nude" pieces) to non-existent. However, I always find people on the streets – thank goodness! – who successfully defy any of our attempts to define what is considered fashionable.
A recent article at Refinery29.com interprets this minimalist jewelry trend as a movement toward personalized jewelry. I want to share three of my street style shots featuring women who wear jewelry which might not seem at all personal; two of them wear statement jewelry and a third opts for another current trend: the choker. But, each one creates a totally chic, individual look.
I have to mention that this first photo here is one of my favorites of all time. It almost looks choreographed to me, but I have to admit that I was just lucky.
Midtown Manhattan, New York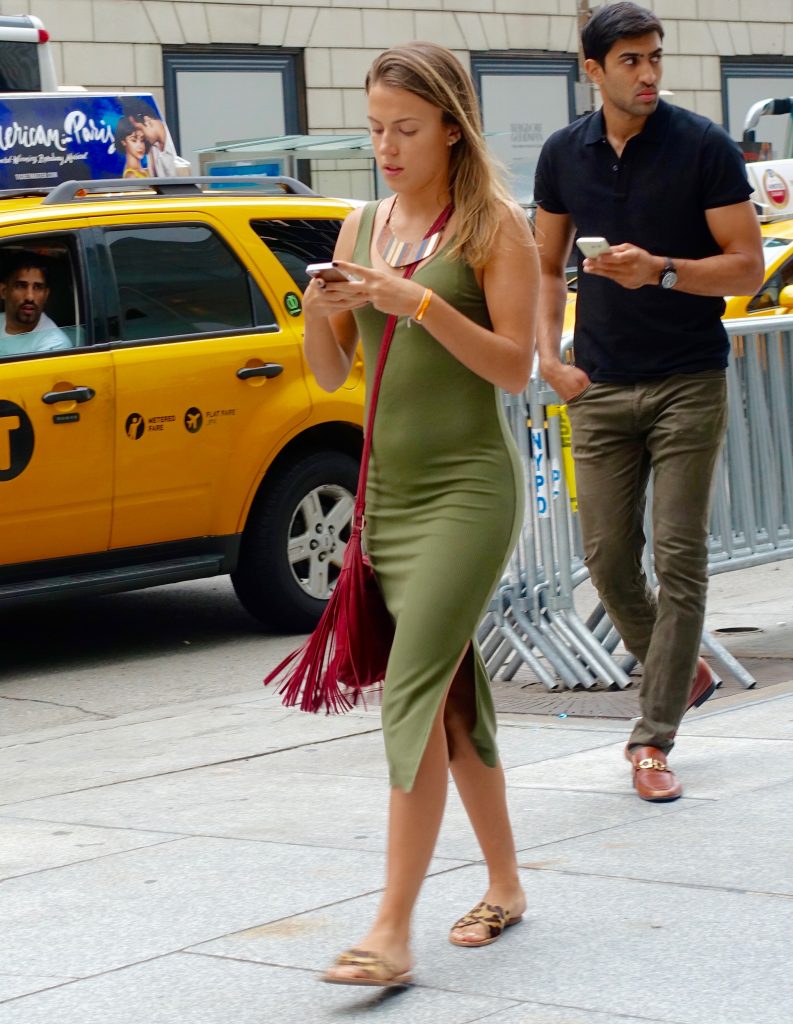 Rodeo Drive, Beverly Hills, California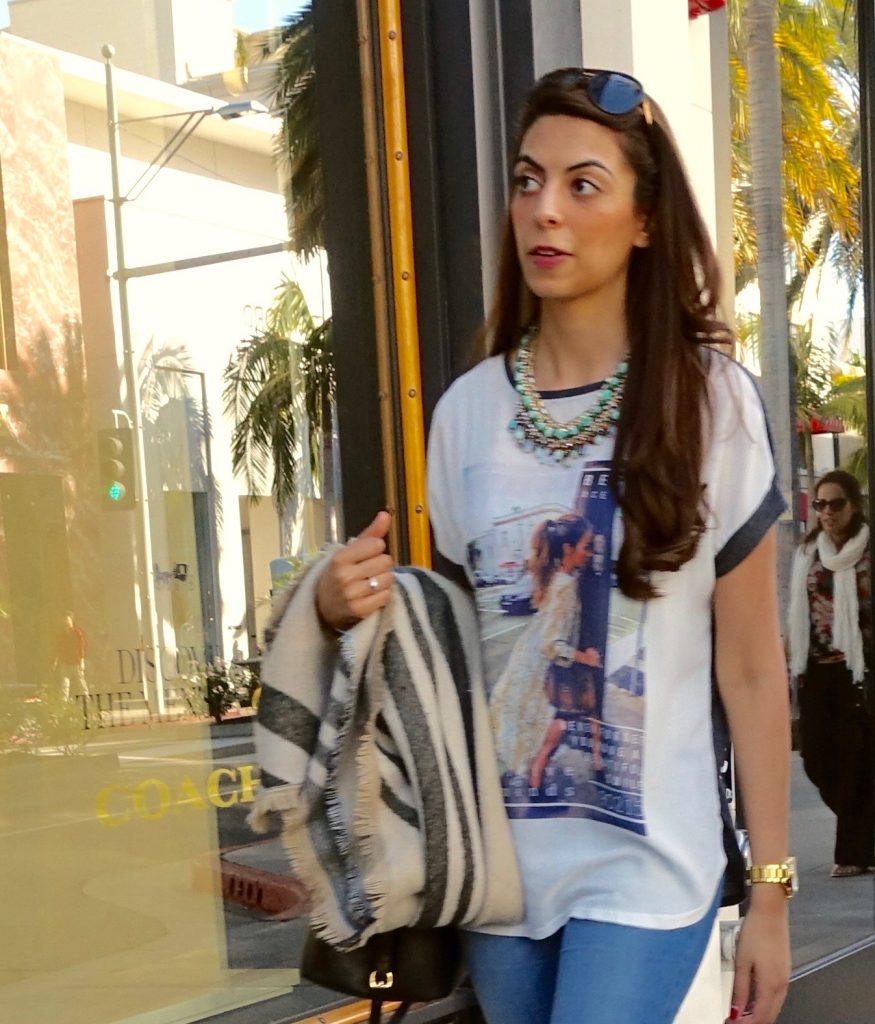 Rodeo Drive, Beverly Hills, California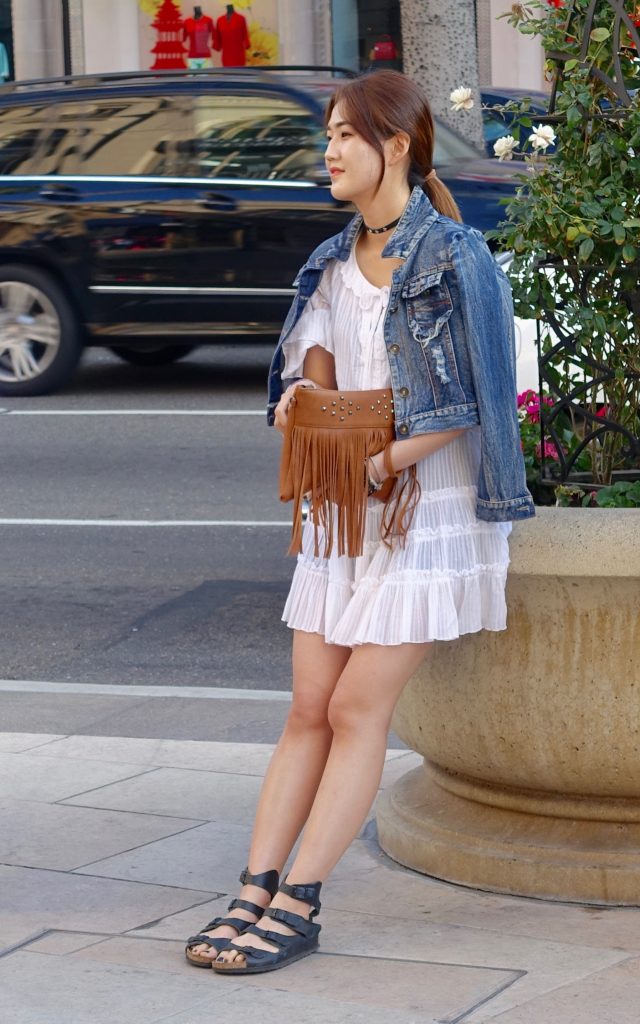 Do you tend toward a more trendy or a classic look? And do you ever dare to dig out and wear something from a past trend?
XO, Janea
---