I recently had a wonderful evening out with my fiancé in Lausanne, Switzerland, where I saw that people's dress was generally classic, with clean lines.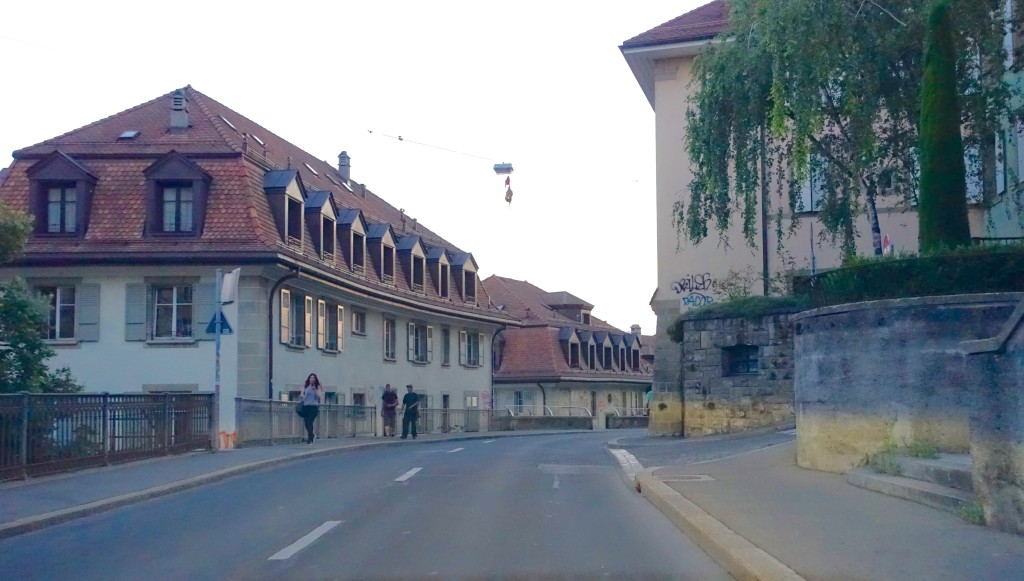 As soon as we recovered from our jet lag (overnight flight and all-day meeting for him!) we set out to explore the town. Although the fourth largest city in Switzerland, Lausanne is generally a sleepy town. The historic architecture is a delight. We surmised that a general cheery position among the people (from our point of view) has to be from the omnipresence of chocolate (it can't hurt!). And the town couldn't feel safer for wandering around as an outsider. 
At Ristorante Amici, we sat in an outdoor patio to feast on authentic Italian fare next to the lovely lady pictured below who so kindly allowed me to capture her image in a black and white ensemble with popping accessories. Temperatures were in the high 80's to low 90's F (31-33ºC), and so, the restaurant's other female patrons also wore light summery dresses. Their looks were clean and casual.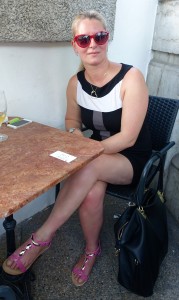 Strolling around town after dinner, it seemed that the predominant style in Lausanne, in fact, can be described as clean and casual. Clothing, shoes, and accessories look well made, although I didn't see much exhibiting of brands. (I confess to not getting close enough to look for fine Swiss-made watches!)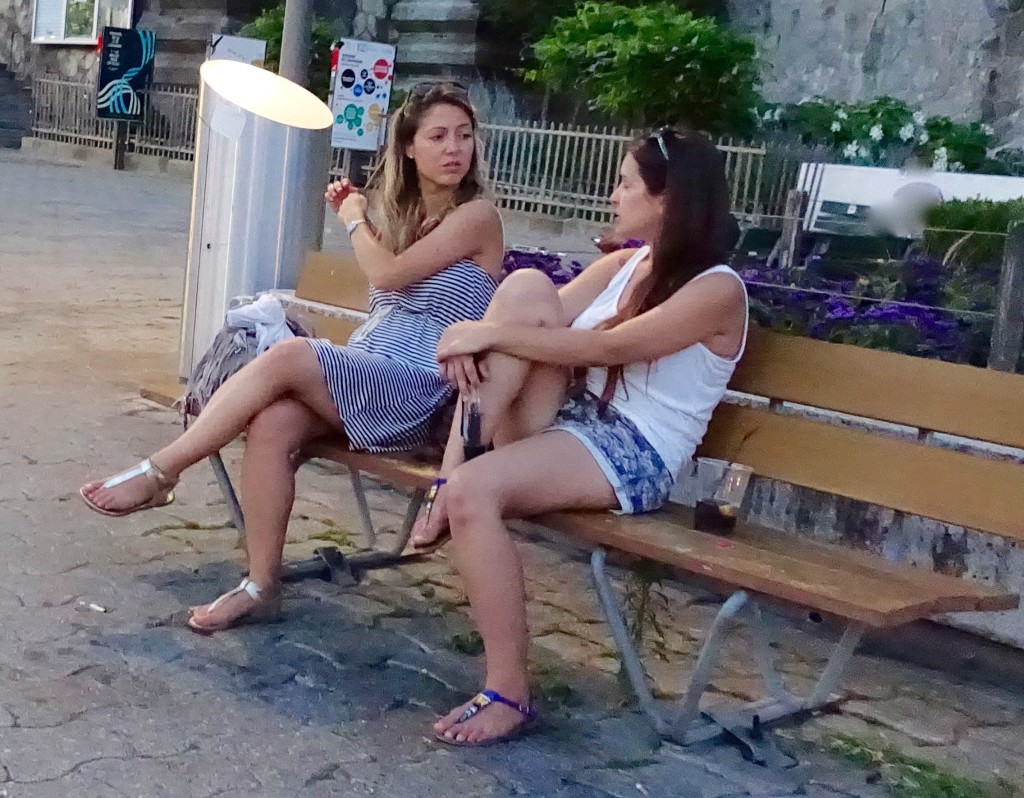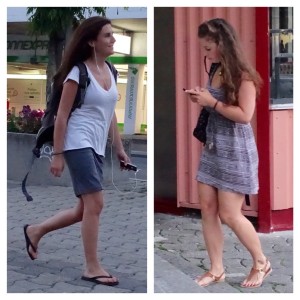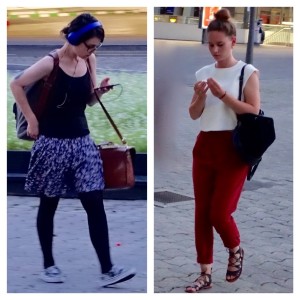 I saw a few people with a trendy or slightly – very slightly – edgy presentation, but on the whole, looks were classic. Above a square containing the university library, we walked past what seemed to be a graduation celebration underway. I was struck with how civilized it was; no drunken revelers here (as I might expect in the U.S.!)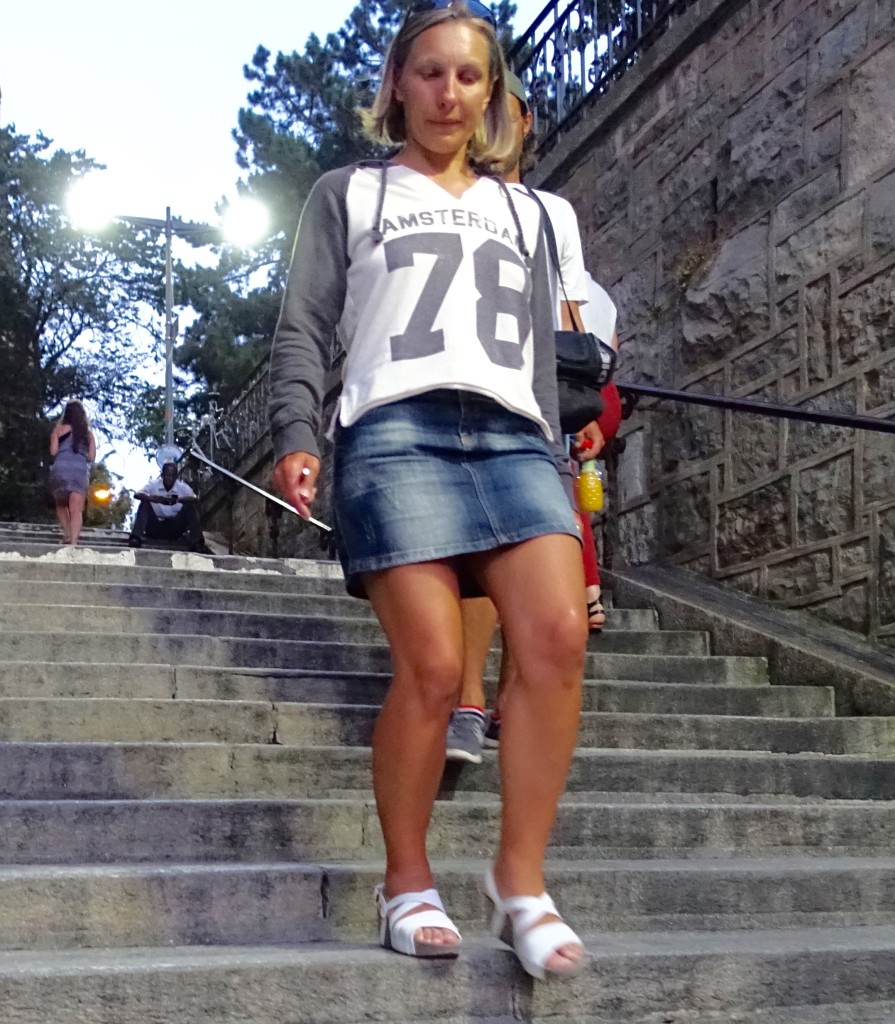 I imagine that like anywhere else there are people who are a bit more fussy when it comes to personal presentation and more subtle in their coordinating skills, as I saw more often in Milan. A respected authority, Cosmo described Lausanne a couple years back as bohemian. I can see that.  By the same token, I can't say I saw people's dress was plain and boring, nor was it sloppy (epitomized by the grunge movement) as I often see on the U.S. west coast. No, it is simply clean and casual.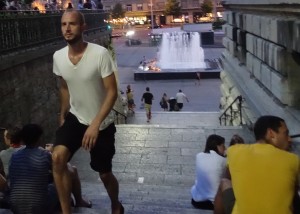 I especially like the classic, understated summer ensembles of the three muses pictured below. It was interesting to note that women's hair in Lausanne looked very well kept, as was their attire, extremely neat. 
I suppose next to a backdrop of Lake Geneva and the Swiss Alps, it is natural for these Lausanne residents to go for a clean look. I saw a few people with tattoos or other displays of trendiness or edginess, but in general, the street style of this town seems as if it is influenced by the pure, natural beauty of its historic architecture, Lake Geneva, and the nearby Alps. So very fitting!
XO, Janea