If you've been following us a while, you'll know that at the STYLetti, we have a special place in our hearts for some amazing designers who have starred on Project Runway. And now we're excited to get to show you this teaser by Liliya on an upcoming #ootd featuring a stunning Layana Aguilar dress…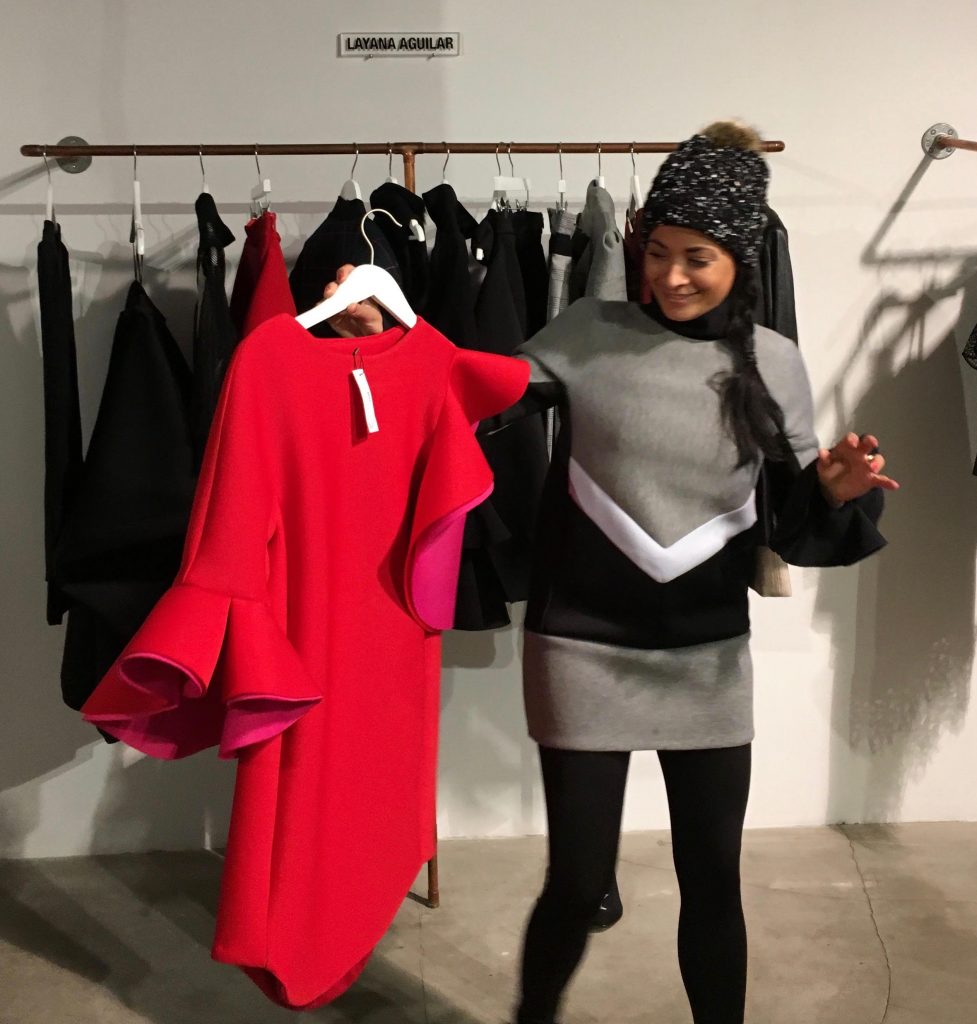 I first met Layana Aguilar several years ago; we met through a good friend Sandro Masmanidi  when I was working on my documentary for the School of Visual Arts in NYC. There was a scene in which Sandro meets Layana. They discuss their experiences as emerging fashion designers in New York City. And they talk of each having interned with a famous fashion brand and having participated on Project Runway.
When Sandro introduced us, I found Layana to be a gorgeous woman and mom of two charming kids. But I soon learned that she's also an extremely talented artist and fashion designer. We kept in touch for quite a while, and I even got to film one of her fashion shows!
Choosing a Layana Aguilar dress
I was really excited when I recently heard about a collaboration between the STYLetti and Layana! I went to a Soho store today where she sells her designs.
And I got to pick up pieces for an upcoming #ootd. It won't be just any outfit; it will be what I wear for New Years (spoiler alert!)
The store Flying Solo on Mulberry Street features clothing by Layana and several other fashion designers.
This sublime dress called out to me. According to the Chinese calendar, 2017 is the year of the red rooster. And in Russia, we always try to celebrate New Years (our biggest and most important holiday) by dressing in the "color of the year." So, this dress in red is absolutely perfect.
I am so looking forward to putting together my party outfit with this dress! It and meeting Layana made it totally worth having to walk around in freezing cold weather – it's 23F today in New York! In fact, it's pretty much the only thing that could get me out today!
This #ootd
My mink coat helped, however. I got it in Russia for my birthday some years ago. I rarely wear it, because fur coats are often frowned upon here. I'm actually a little afraid that someone might splatter some paint on me when I wear it (from what I've seen on the news!)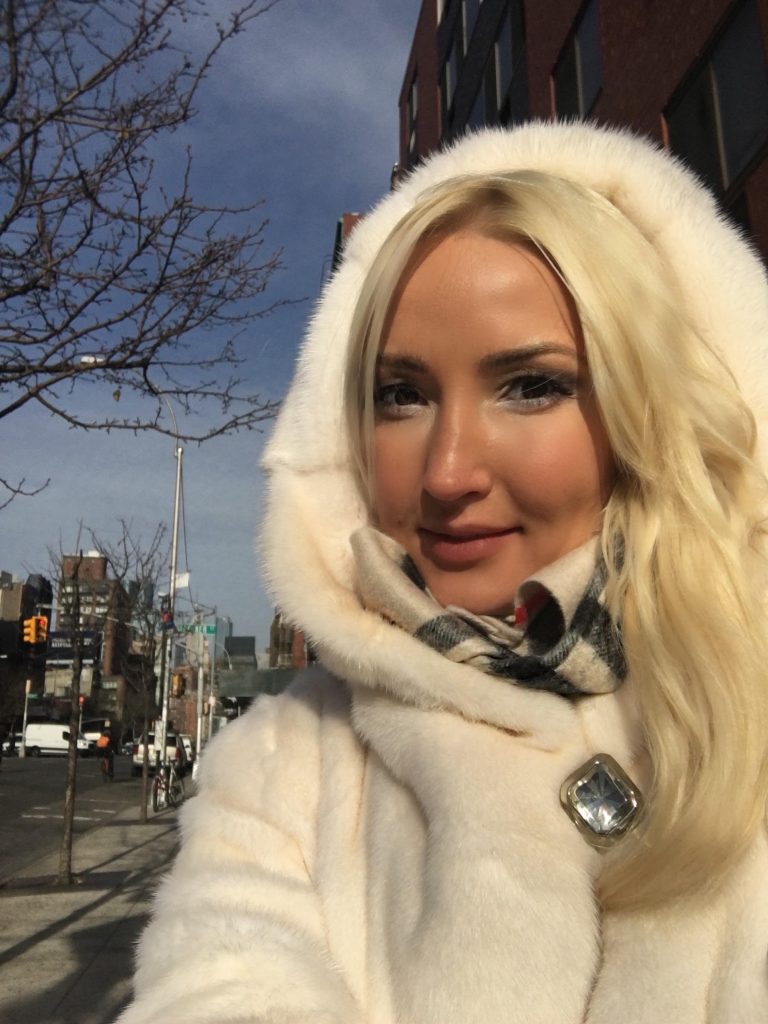 I find it interesting how differently fur is viewed here than in Russia. Here, it's considered a luxury and something to wear to a fancy event like the opera, while in Russia, it's considered a necessity. Pretty much everyone has a fur coat. That's because it's the lightest thing that will protect you from really cold weather. Since it was frigid here in New York today, it was  – to be honest – my only option :)…as were my Uggs!
---