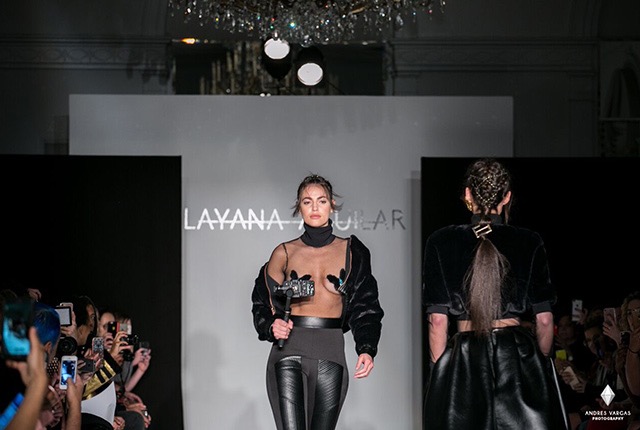 We at the STYLEtti are huge Layana Aguilar fans. Liliya wore one of her dresses for NEW YEARS this year. And we were super excited to be invited to her NYFW show. Layana's latest collection is called "FREE CREATURES." And it couldn't have been more appropriately named. The pieces are designed for a strong, sexy, driven woman with a certain delicacy…
The insect
Layana received inspiration from insects – yes, insects! – for this collection. She started thinking about them while reading bedtime stories to her son, Henzo. She loves how they are fragile inside, tough on the outside. This dress, for example, totally reminds me of that holographic quality many insects have!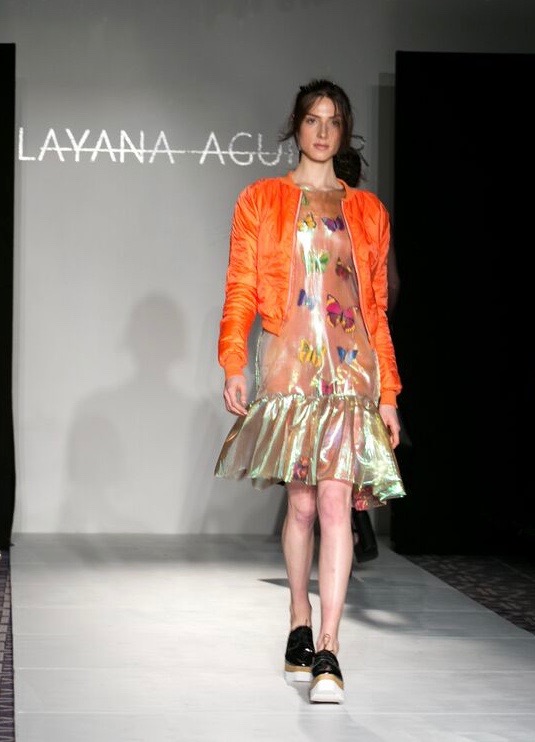 Layana thinks of insects' hard shells as something akin to armor. It's what strong women need to lead busy lives as professionals, mothers, and wives. She designs for women who are "conquering the world"!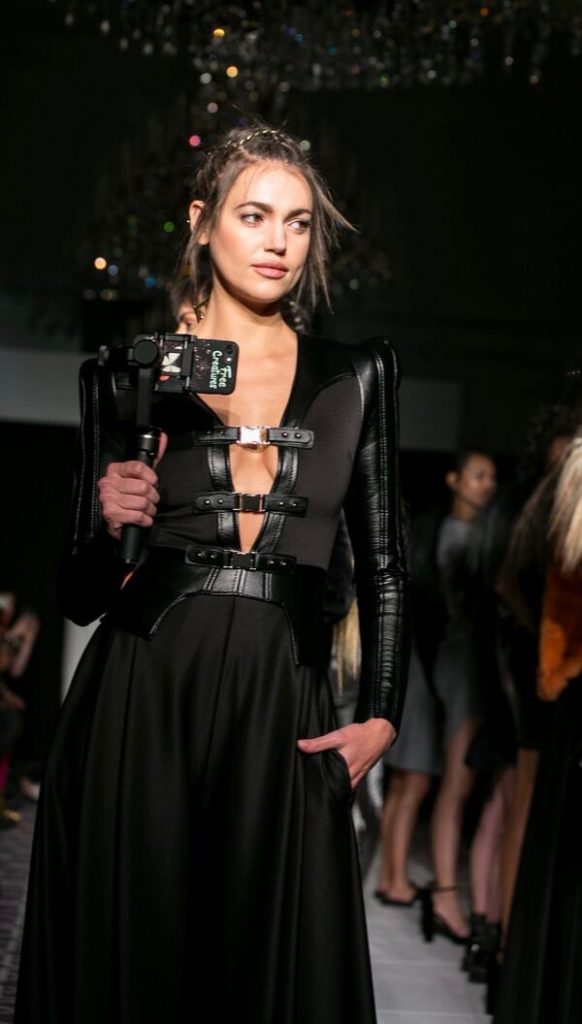 Motifs included Picasso insects and butterflies. A pumpkin hue was popular in this collection, as well as a play of lighter against darker hues. As always, Layana beautifully combined textures.
Brazilian flavor
The show was held in the luxurious Stewart Hotel ballroom. And a live band played music with a Brazilian flavor. It was clearly a nod to Layana's roots.
We mentioned in an EARLIER POST that Layana designed the gown for Disney's first latina princess, Elena of Avalor. Her designs for real women also have a magical feeling and sense femininity. But added to the mix is a definite sex appeal.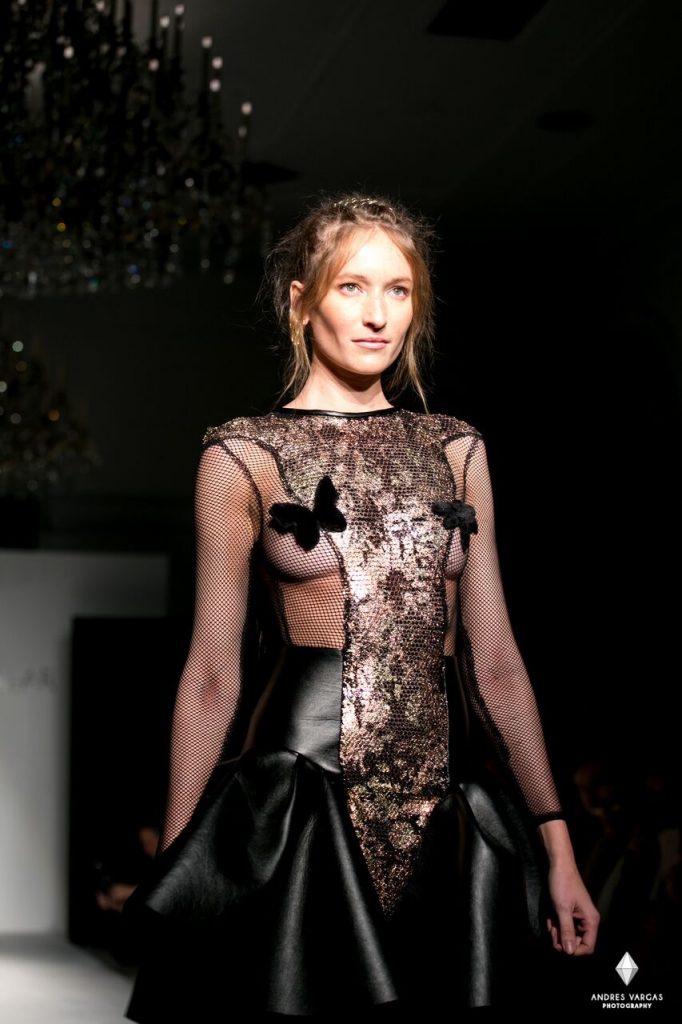 I can totally see myself in this jacket! It's the perfect statement coat for Fashion Week!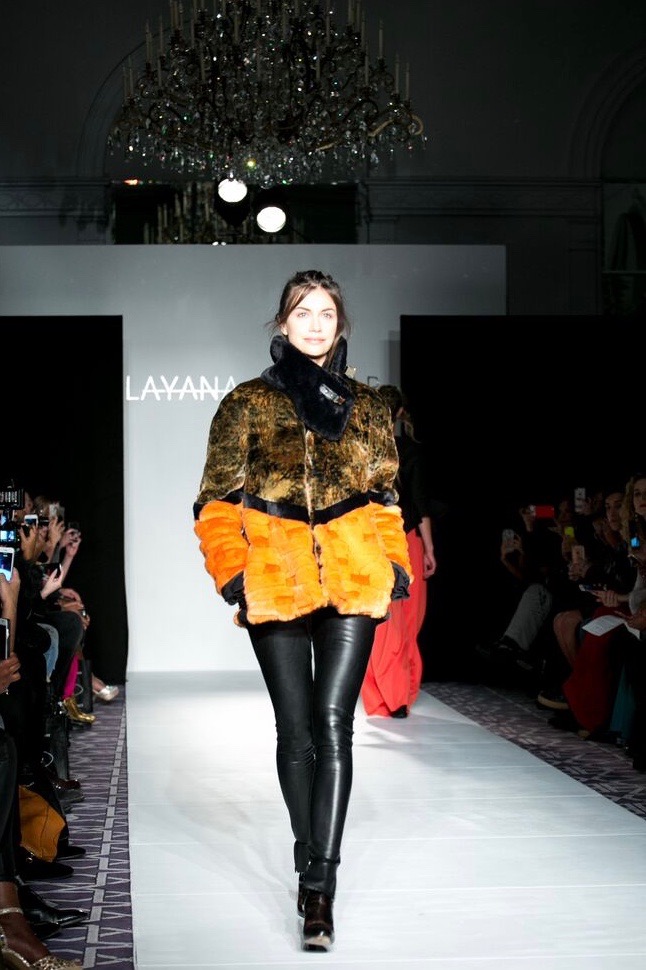 The show's finale
At the end of the show, models engaged in a mannequin challenge.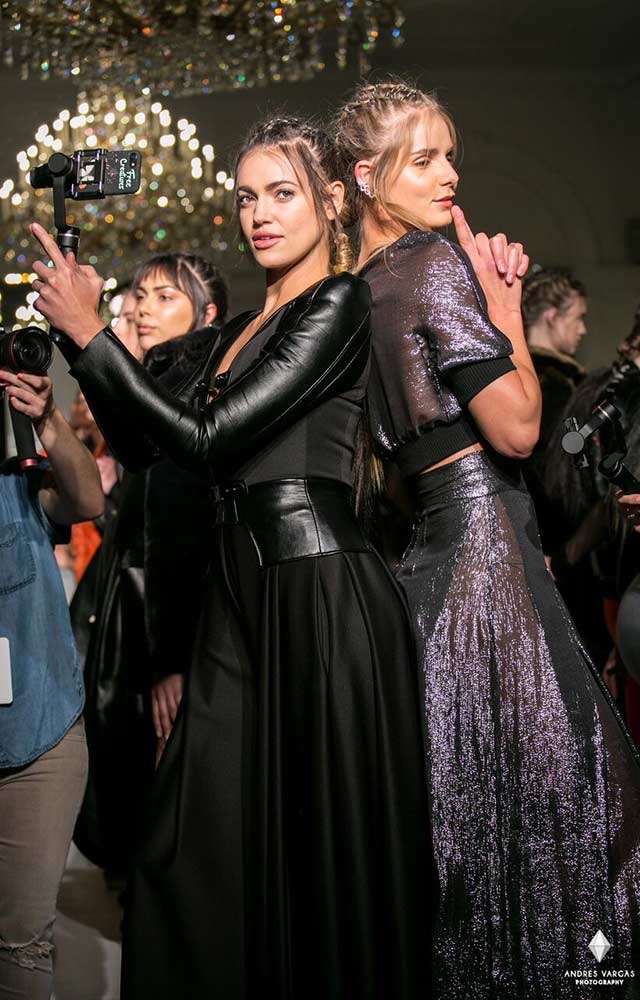 Photography by ANDRES VARGAS
And of course, Layana came out to allow everyone to see the maker of these magical free creatures. Excellent work, Layana!!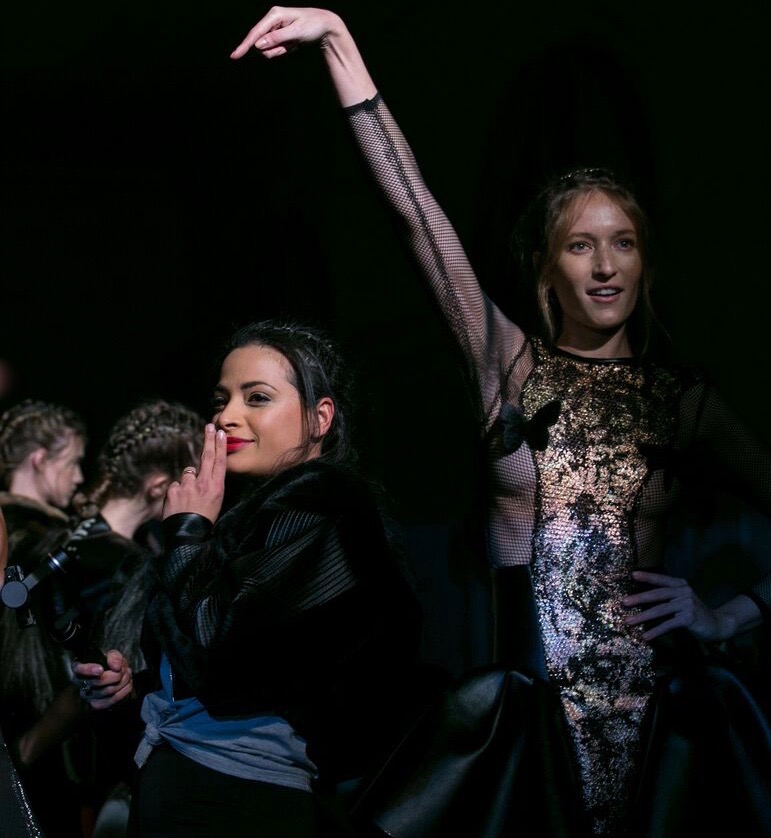 XO, Janea
---
Psst! We sell some of Layana Aguilar's HERE with pieces like this one!