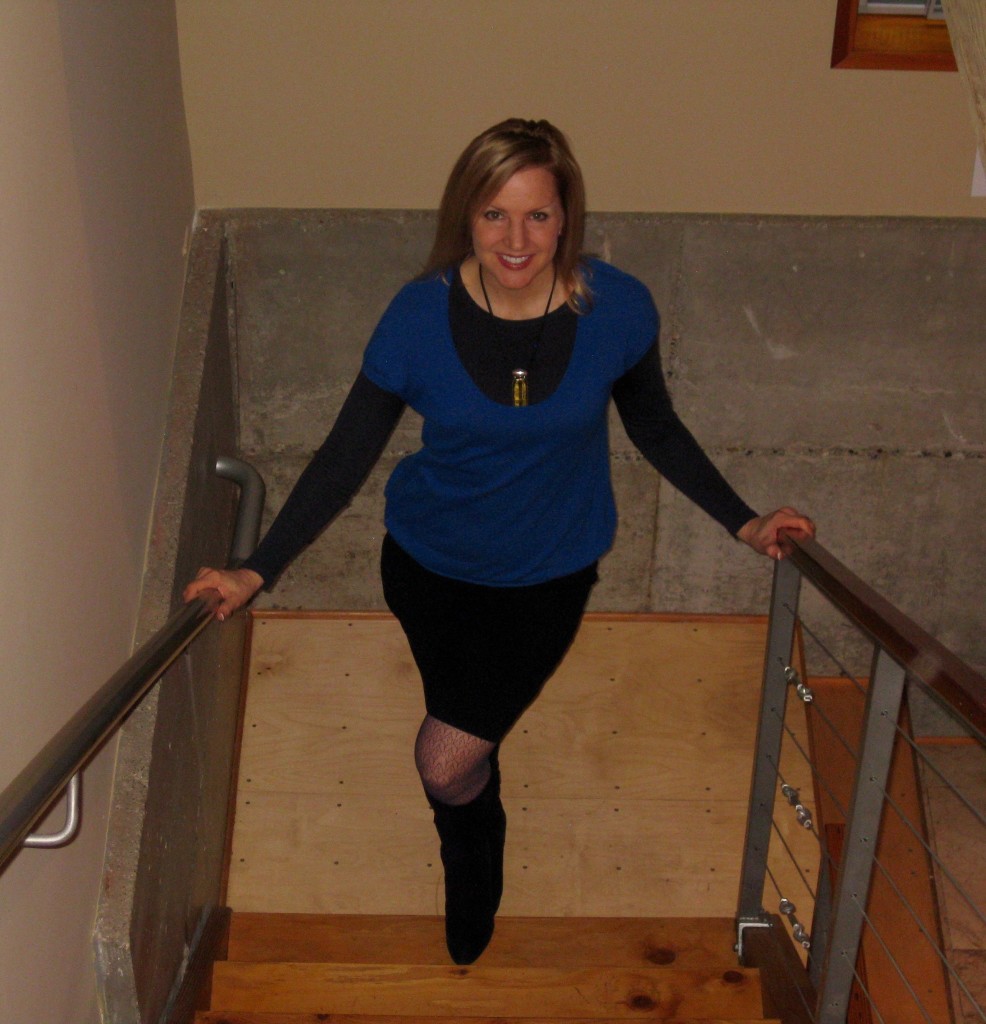 Since moving to the Pacific Northwest where winters are a lot colder than I'm used to, I've had to become extra creative in order to keep warm and dress stylishly without busting the clothing budget. While I am not one to blindly follow trends, there is one trend right now which totally fits for me: layering clothes made for all seasons (think tank tops worn over tees!)
This license to experiment has given me a whole new lease on getting dressed in the morning! I've started combining all sorts of silk shells and sleeveless dresses with long-sleeved tees and fitted turtlenecks. The look is usually a winner. Only a few times has it elicited a look from Mark which I'm quite sure translates to: "Are you really wearing that?"
While zipping up a wool sleeveless dress the other day over a sheer black Helmut Lang top, I was devastated when the zipper snagged the top's delicate fabric! (We'll come back to that dress later.) It was one of my favorite tops, which I could wear under a blazer for work, with jeans for a casual night out, or with a dressy skirt and heels.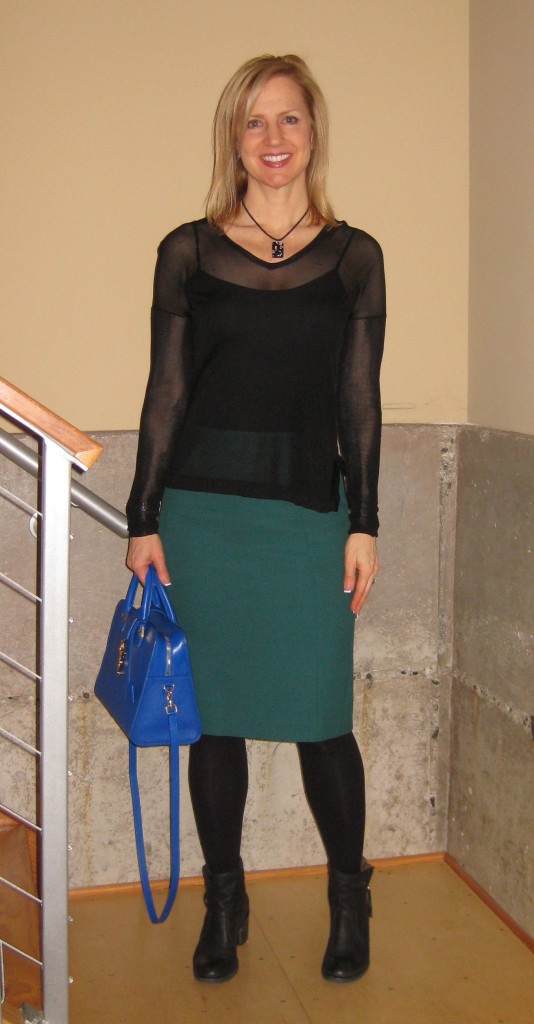 At first, I thought it was destined for the trash…
…until it dawned on me that I could simply continue using it for more layering experiments!
This past Sunday I wore it under a Rubber Ducky Productions (fun LA brand) sleeveless wool dress, which I scored at a local consignment shop and with Coach black leather over-the-knee boots. It was, by the way, the aforementioned dress whose zipper shredded my top.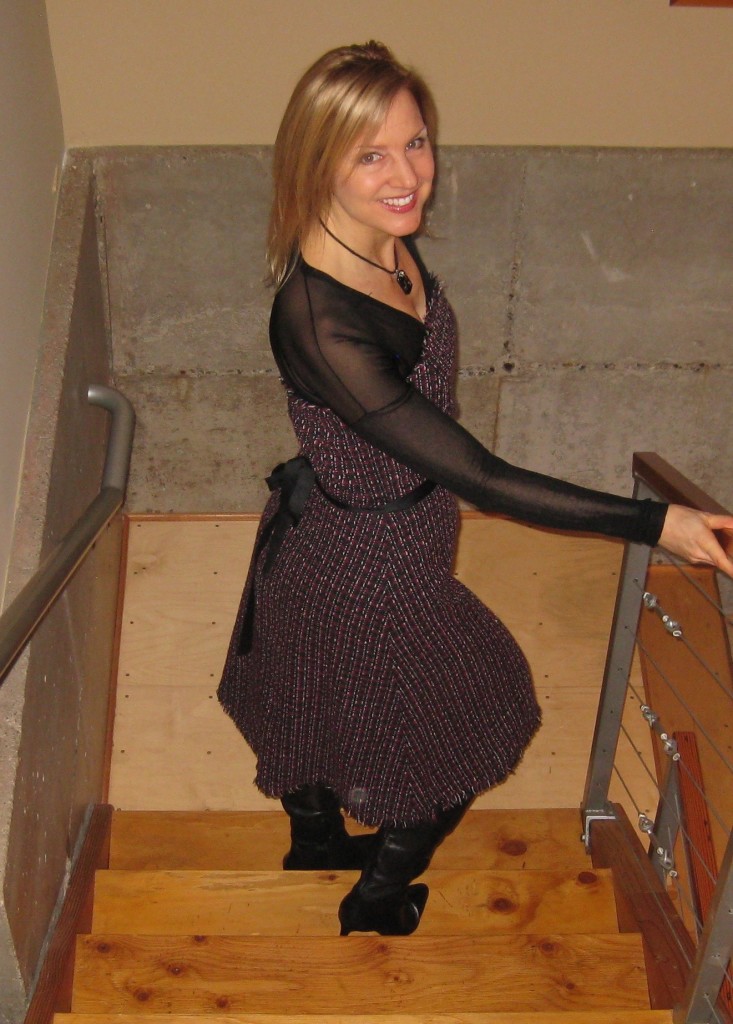 I wore it to work under a silk Theory shell. Of course, it wasn't warm enough by itself, and so, I topped it off with an open (unbuttoned) black blazer with a hem short enough to reveal the ruffles of the oxblood shell.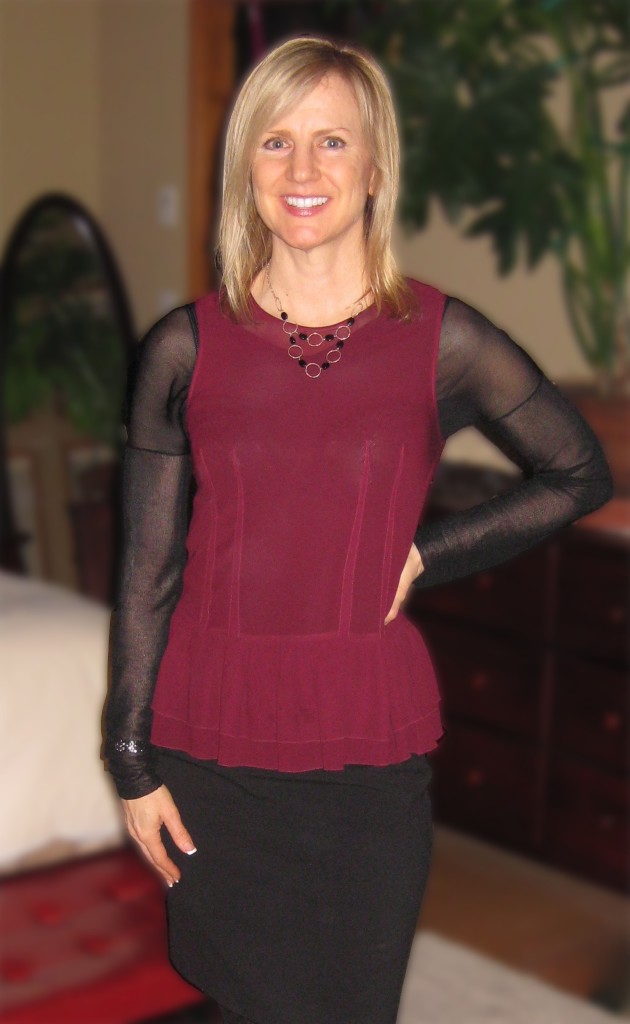 And I wore it under a sleeveless black silk top with a muli-colored Marc by Marc Jacobs skirt a couple weekends ago to go out to dinner with Mark after a long, luxurious nap (hence the hair pulled back into a French braid).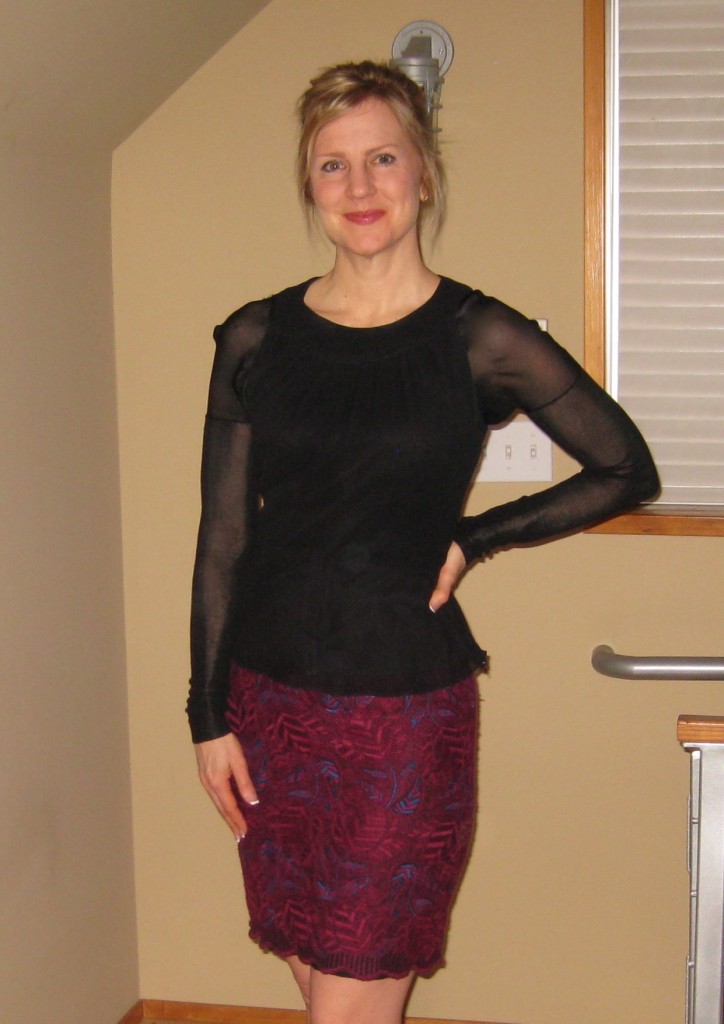 I'm really enjoying this new opportunity to experiment with mixing and matching clothes from different seasons. As you can see, I tend to add a statement necklace to complete the look, unless I am layering tops of the same color and shade. I hope you'll be inspired to conduct some of your own layering experiments if you haven't already – much fun is to be had!
Just be careful not to zip any under layers to shreds!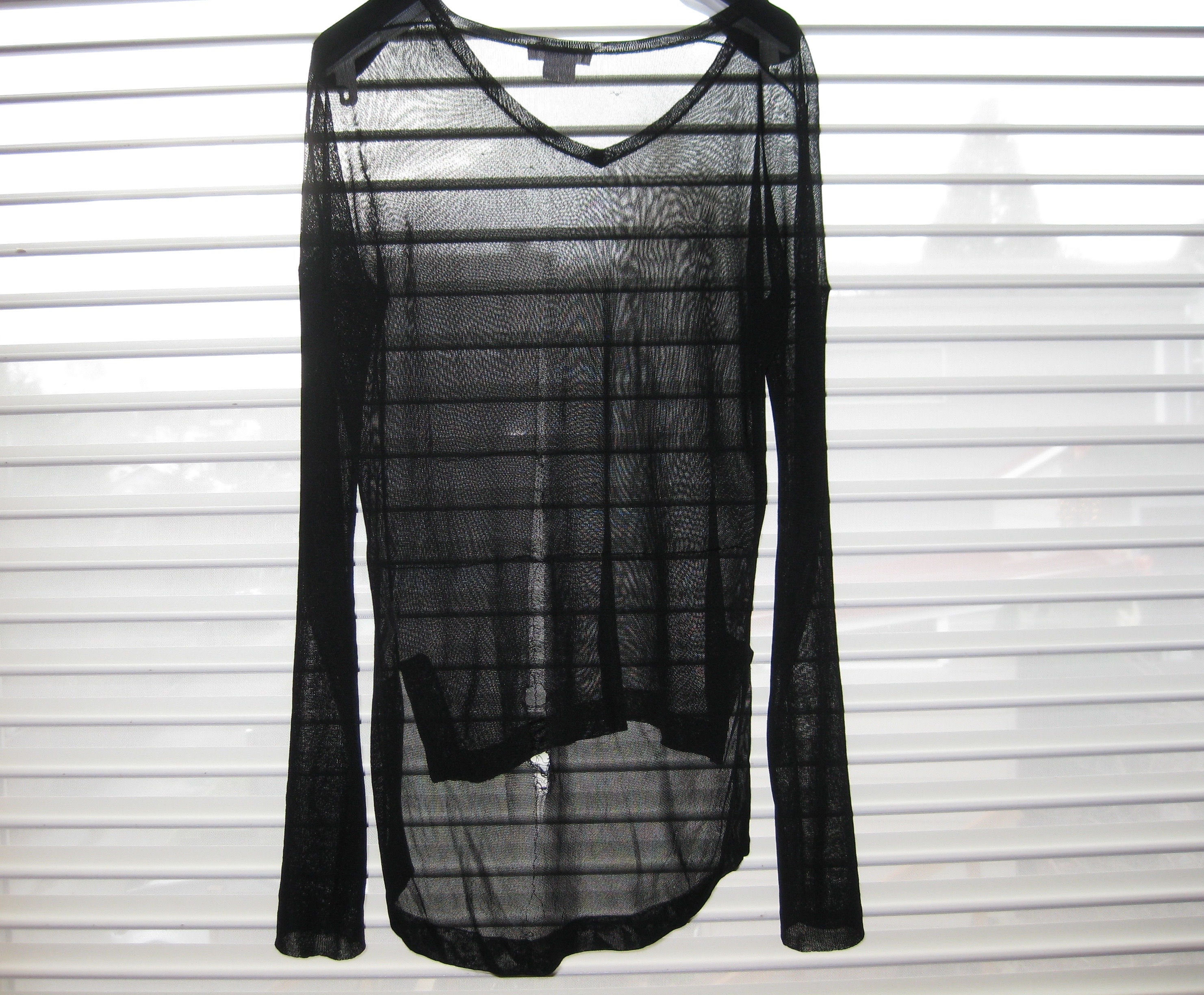 What are some of your favorite layering experiments?
XO, Janea