I'm not a strict follower of fashion trends. I prefer instead to concentrate on great fit, flattering cuts, and a mostly classic personal style. But how can those of us who love art not be inspired by the creativity and aesthetic concepts of designers? And how can anyone intrigued by human behavior not be fascinated by the interaction between culture, street style, and fashion?
Today's fashion is embracing a 70s vibe. You know (or might remember), that era: a focus on experimentation, eco-consciousness, individuality, vintage shopping, and androgyny. Sounds familiar, right?
One of my favorite manifestations – besides flare-legged jeans – is leopard print!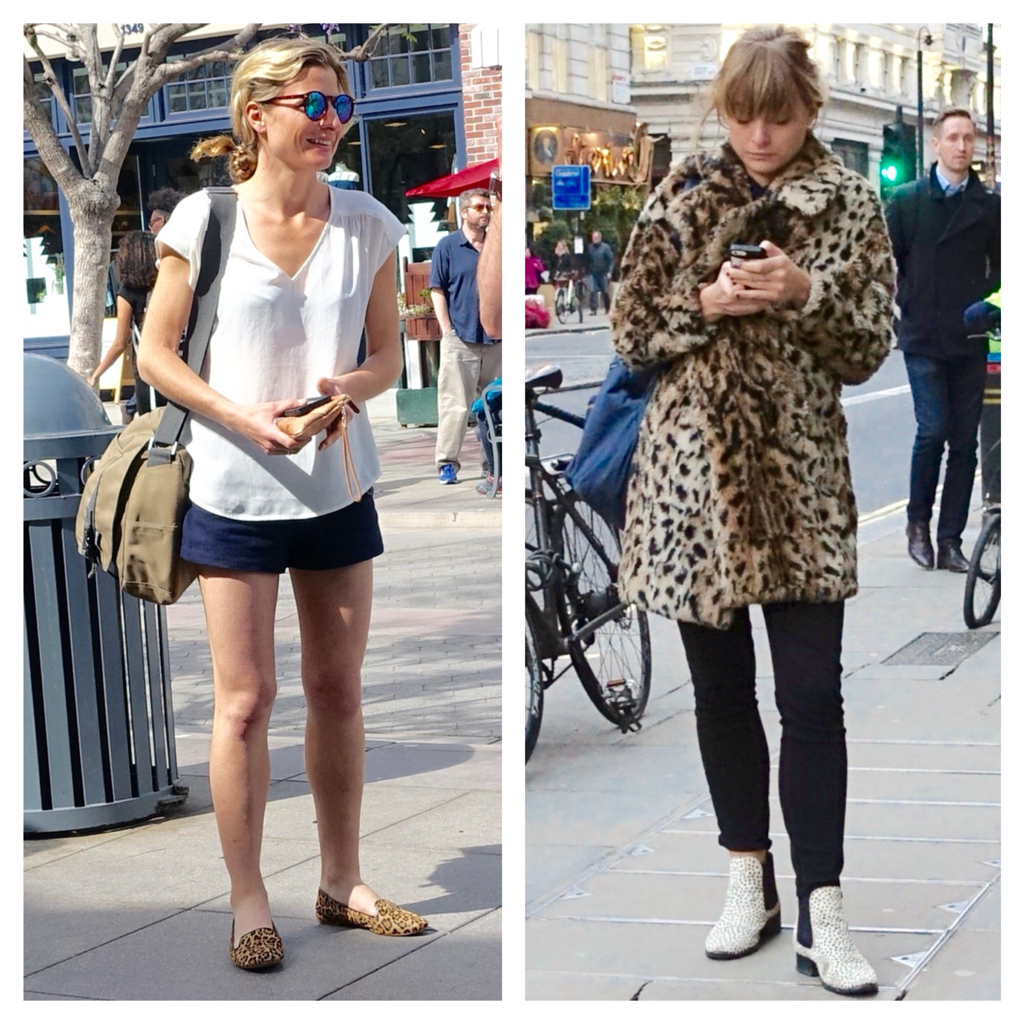 Not too long ago I hated leopard print, perceiving it as cheap and tacky. I still have little interest in low-cut leopard-print tops or anything super tight and/or shiny in that pattern. But now with a vintage aura, leopard has taken on a whole new (fun!) charm for me.
According to fashion bible Women's Wear Daily, 2016 resort wear is heavy on wild animal prints. Even with non-resort-conditions in London, I couldn't help but notice on a recent trip there, it's huge popularity. With quite cool weather yet, these coats are super on point for spring.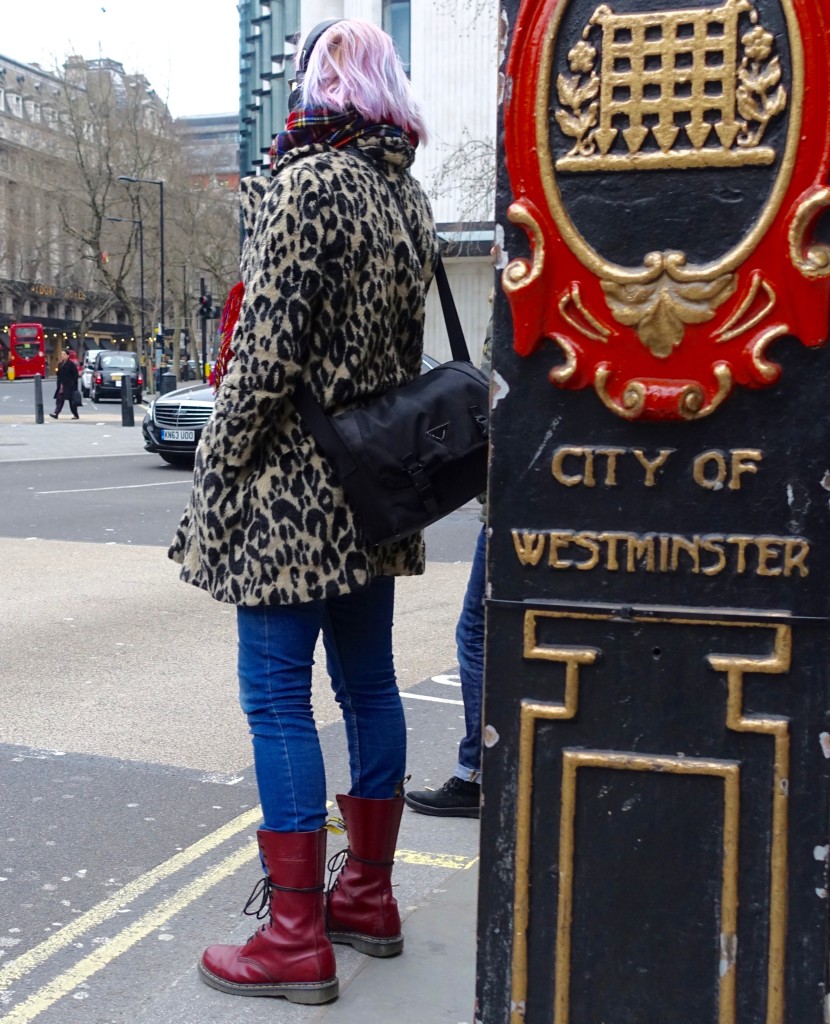 Some take on an edgy vibe (as pictured above) while others have a softer, elegant charm (below).
Or if you want a more subtle dose of leopard, how about shoes in that pattern? They are hugely versatile, working with almost any palette.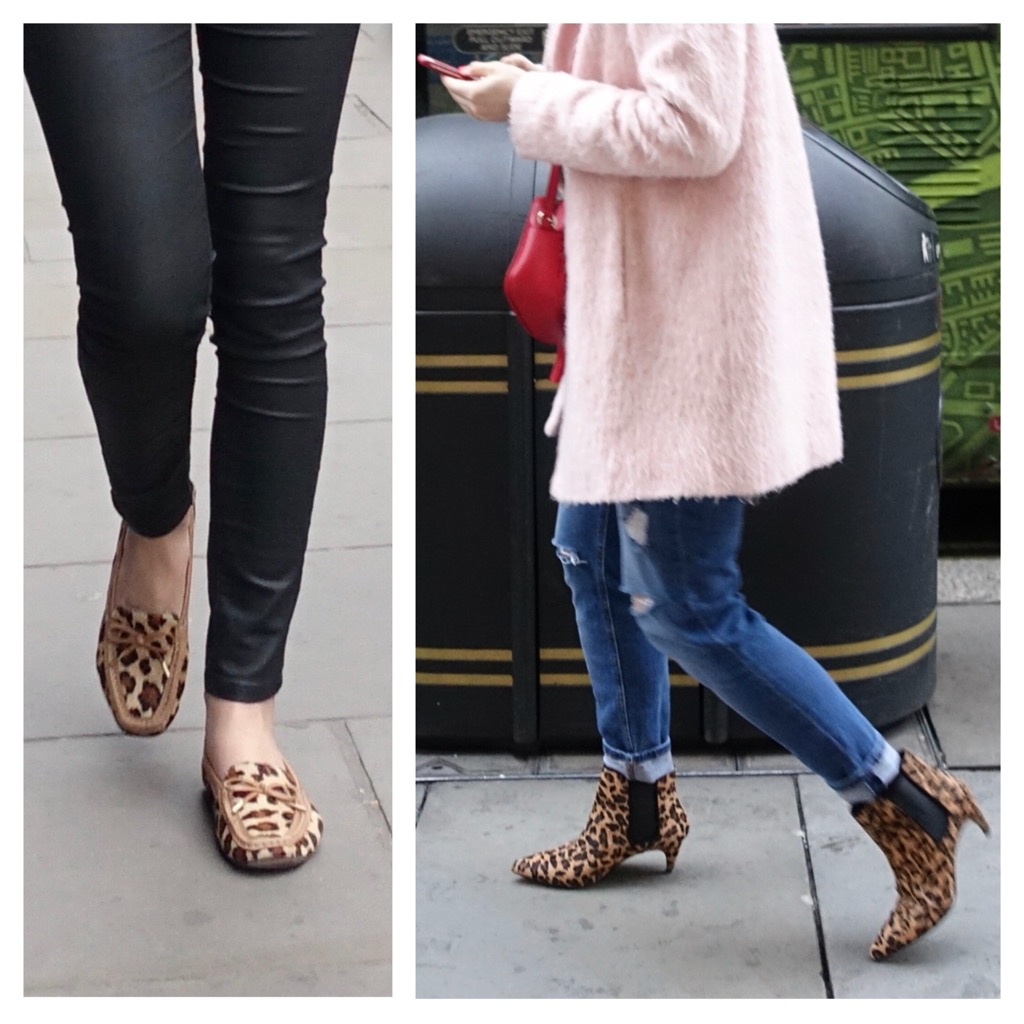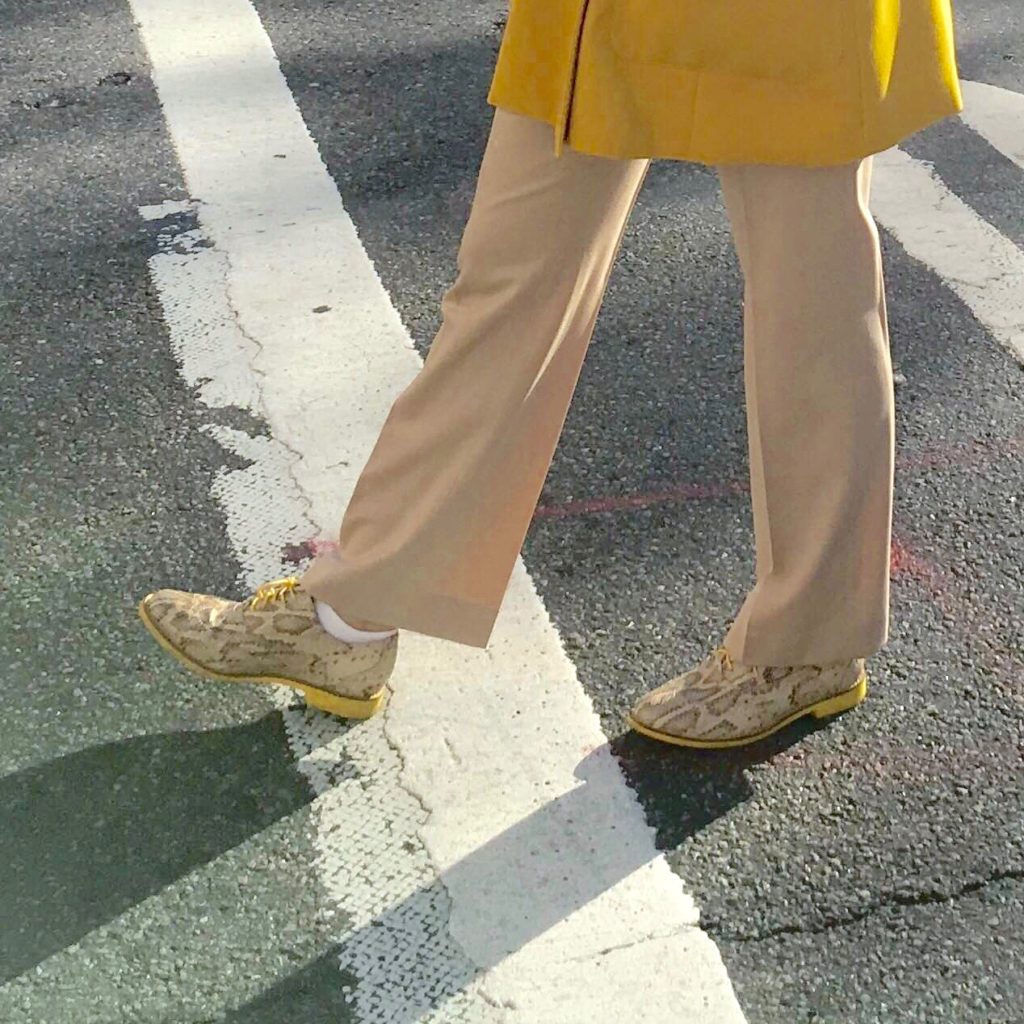 In Beverly Hills, the Leggiadro shop of Italian designs is embracing the look. I certainly wouldn't mind any of these pieces (below) for a cruise or resort stay, would you?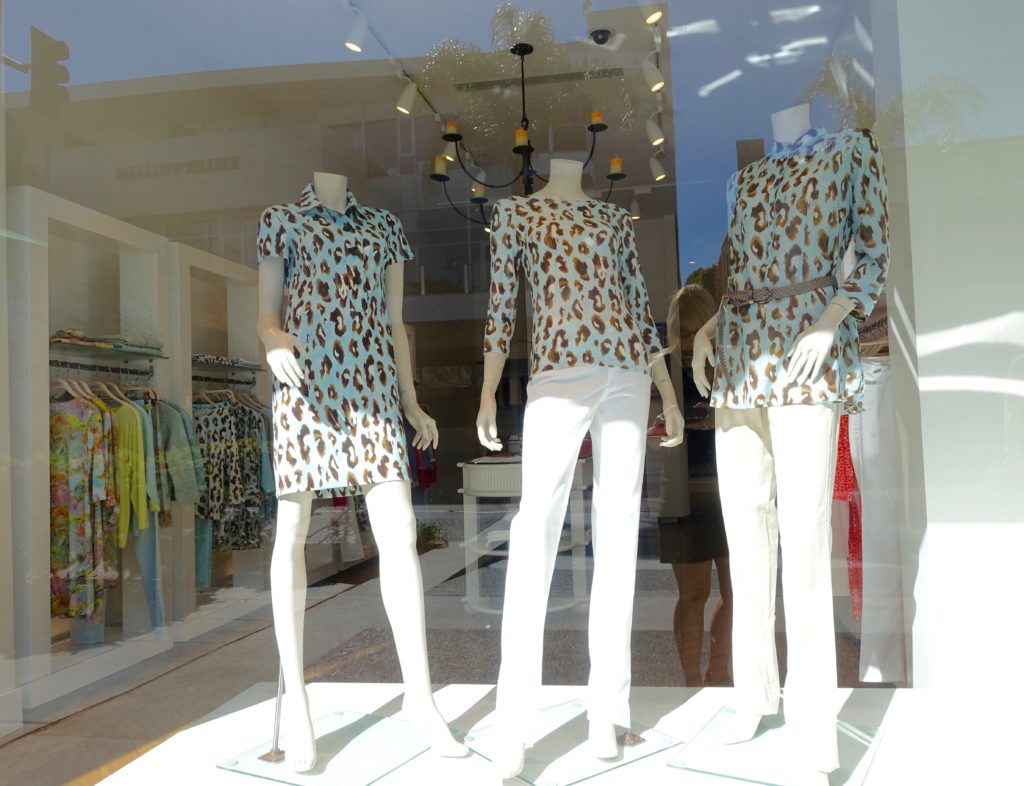 For either resort or non-resort occasions, these Tom Ford heels would look totally hot with an all red or black dress, I'm thinking.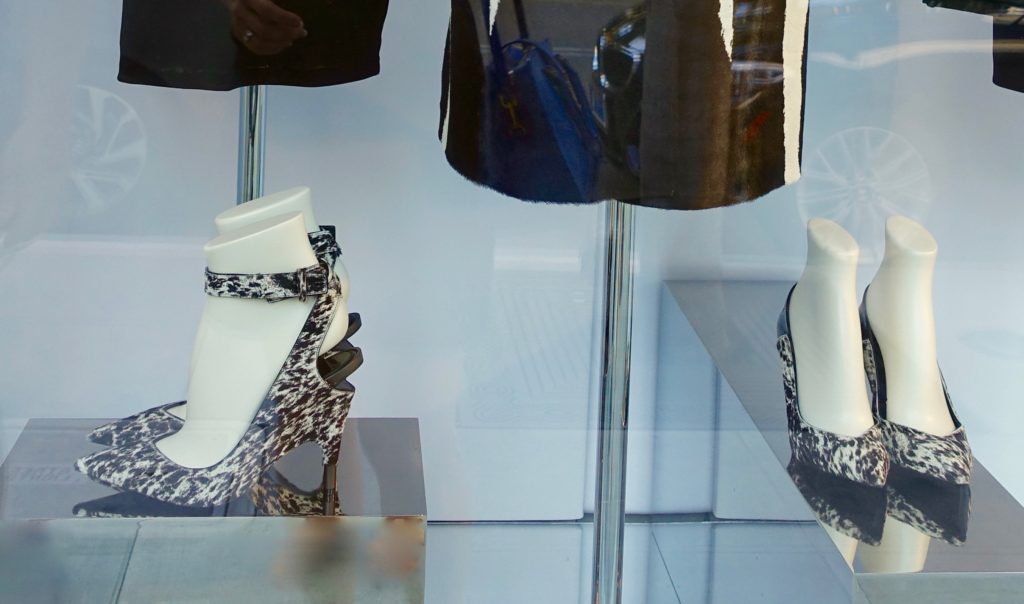 In Santa Monica, I noticed a dude sporting the look. The same shirt would undoubtedly look great on his girlfriend with a short straight skirt…and maybe all-black sneakers with white soles. After all, when in Rome…that part of L.A. has a more beachy, casual vibe.
Whether you want to go boho-grunge, high-end resort, or elegant, you might want to consider – or if you're like me, re-consider – leopard print. (Of course, if you are more like Liliya, you might actually prefer zebras!)
Which is your favorite look? Hope you are as inspired as I was by these leopard sightings.
XO, Janea
Psst! Want one more more for the road? Check out a recent sighting in Paris by The Sartorialist.  
---
?