Last week Liliya revealed that while searching through her wardrobe, she came to a realization that she has a "split fashion personality." One side includes brands like Ted Baker, and she calls it her angelic, princess style: "very dressy, pastel, naïve, elegant and calm."
This week we get to see the other side.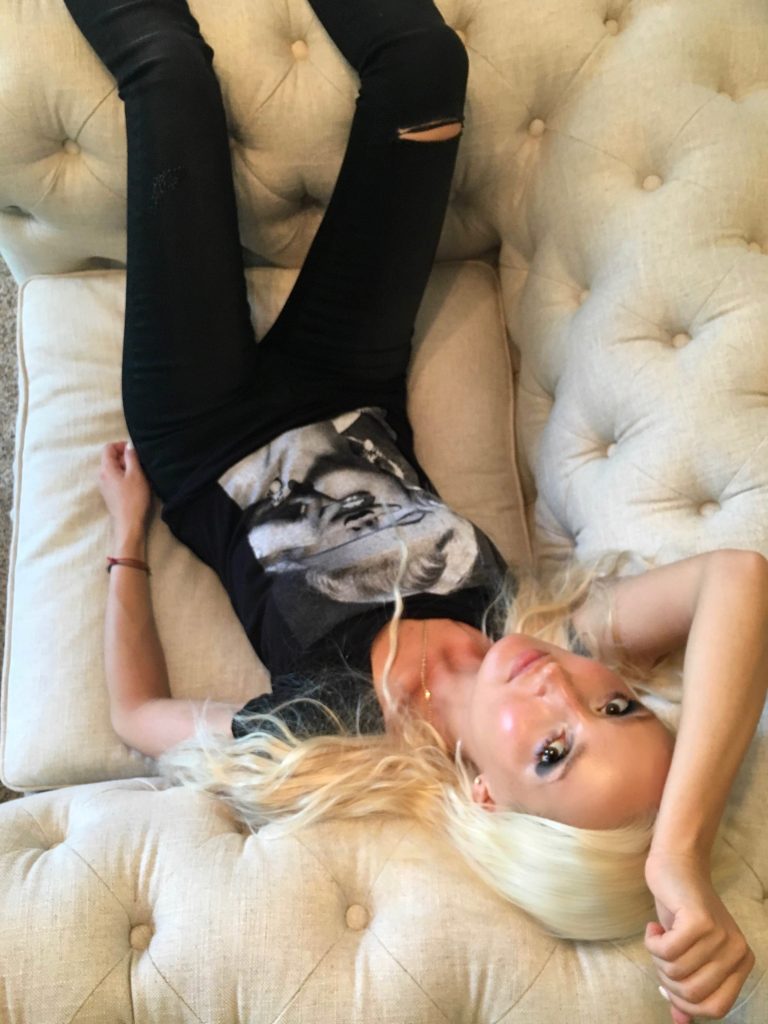 For this all-black ? look, I am wearing an Eleven Paris, Life Is A Joke t-shirt from my fave shop Kitson and jeans by The Kooples. My boots and jacket are by All Saints, brand ambassador of my devilish fashionista side.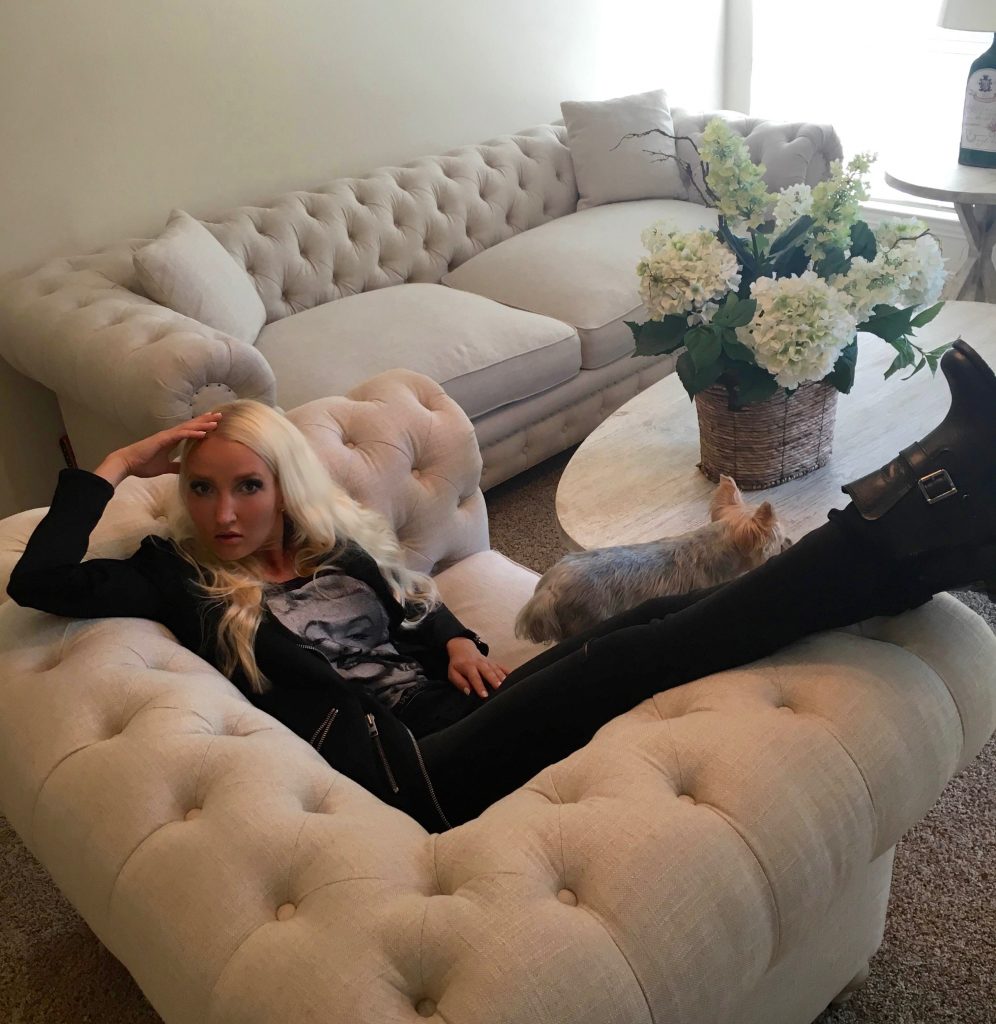 As I mentioned last week, pieces belonging to this side of my fashion personality are "all black, edgy, metal, cold, and sometimes provocative."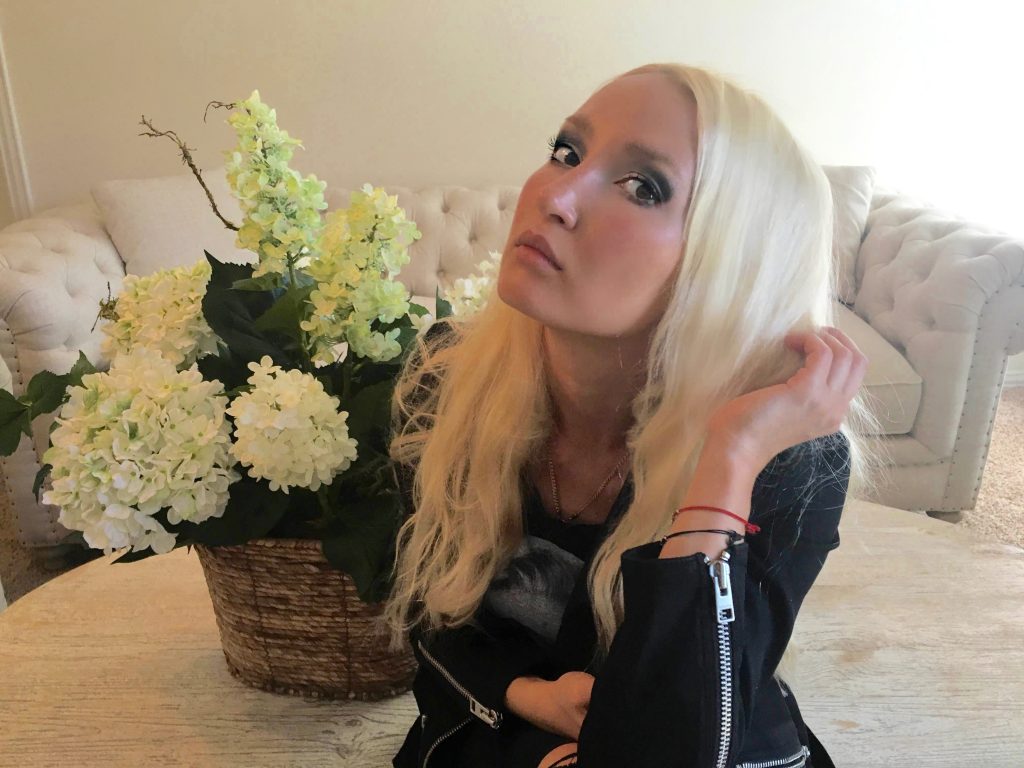 My mom and I did this photo shoot at my parents' place in Dallas. I was in the middle of packing for San Francisco (where I'll be when this post comes out!) and we chose a room with light-colored furniture. I think it works perfectly as a white canvas for the dark look.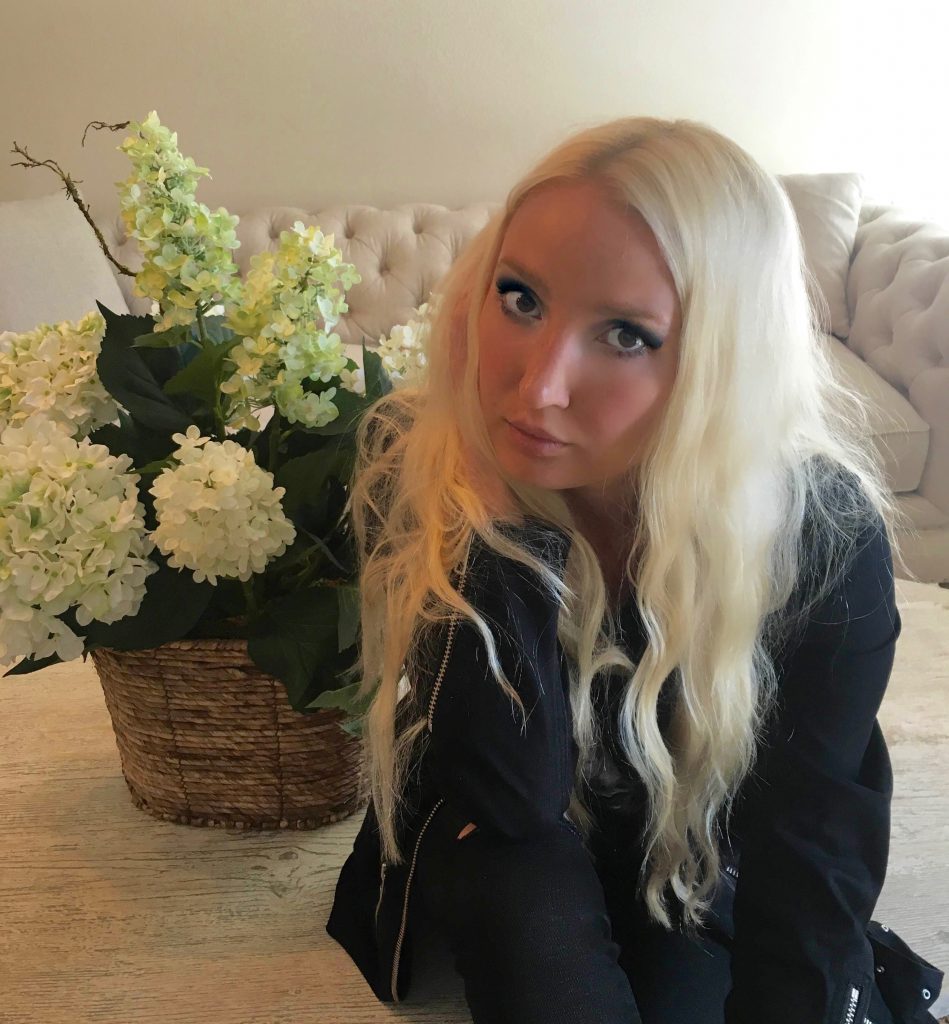 The look is not suitable for Texas, since it's been over 100°F (38°C) here. But it is definitely Northern Californian – at least my idea of what to wear in San Francisco.
I mentioned last week that I love both my angelic and devilish looks equally. I'm totally comfortable in both styles. But I believe that your appearance can change the way you behave, even in minor details.
For instance, while wearing light-colored clothes, I am more careful and gentle. It isn't that I suddenly become an angel. 😉 It's practical: light-colored clothing gets dirty and stains more easily. While wearing all black, on the other hand, nothing holds me back; I sit or walk wherever I want and basically act more freely. With fewer limits on my behavior, I maybe become a bit more provocative.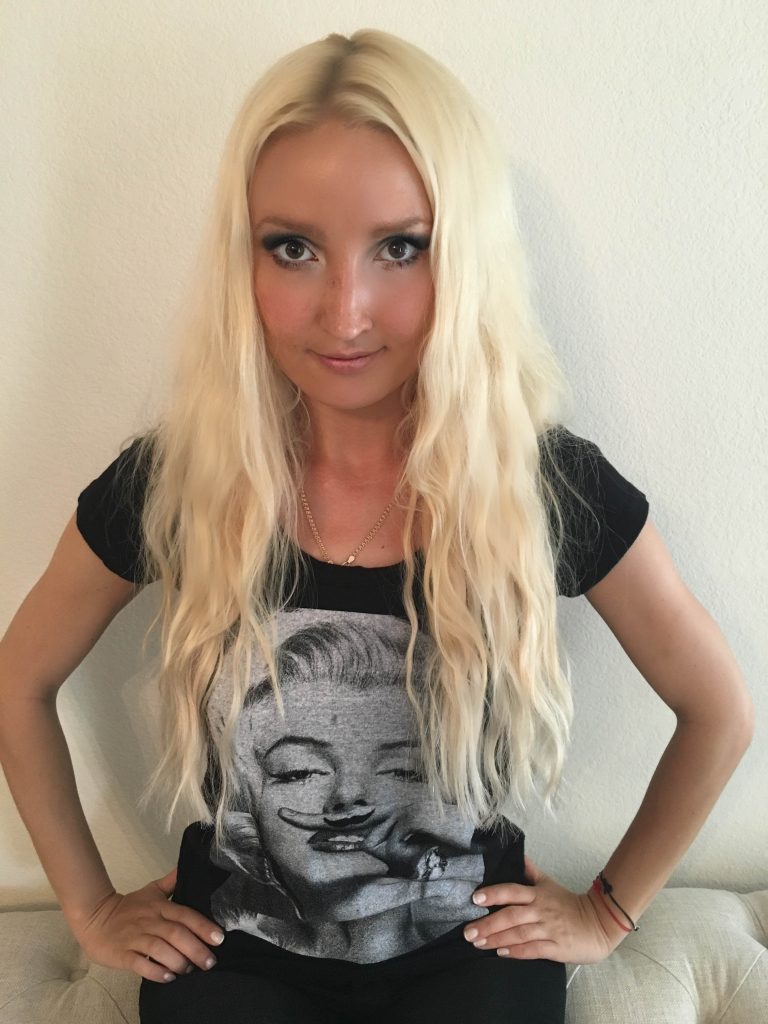 The Marilyn Monroe image on the t-shirt doesn't have any special significance. I bought it at my favorite Kitson boutique in L.A. maybe a year or so ago. (It's now permanently closed.?) I love the fun print. I don't care much for Marilyn Monroe, and I also think that it's a bit trite to see a blonde girl in a Marilyn print. But I I couldn't resist buying this one, because it's so funny, soft, and of great quality.
---