I absolutely love this post by Liliya. It is a reflection of her most essential style. Yes, she can look glamorous, and yes, she has urban sophisticated looks. But when you get right to it, her quintessential look is something simpler: purely and beautifully Liliya. Enjoy!
I have to confess. I write a lot about things I wear- sometimes they are fancy, sometimes sophisticated, bright, and colorful, and sometimes unconventional and edgy. I do love high heels and wear them often, much more often than the average American girl. I guess it's because of my Russian background; it's pretty common to see women in Russia walking everywhere in high heels even when they don't have a special event to attend.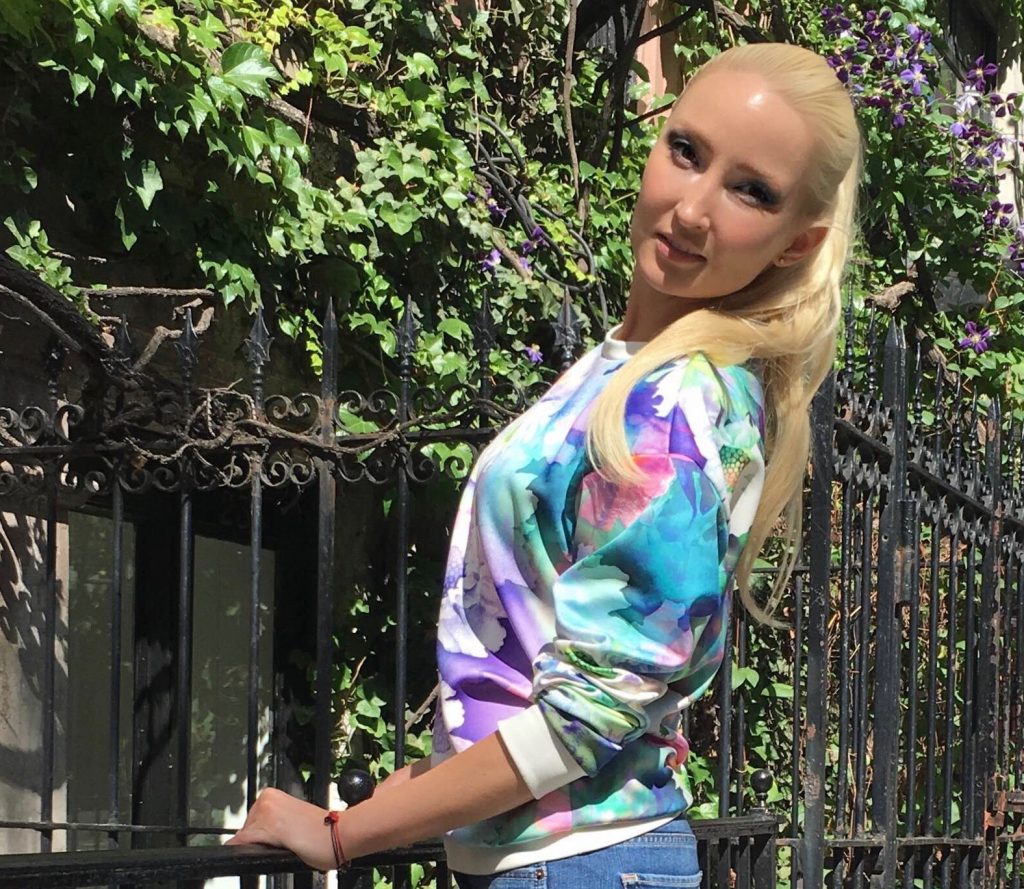 But those who know me in real life know that I also love wearing flats and sneakers, and it's much more likely that you'd see me in those rather than a mini skirt (which I don't even own) and high heels.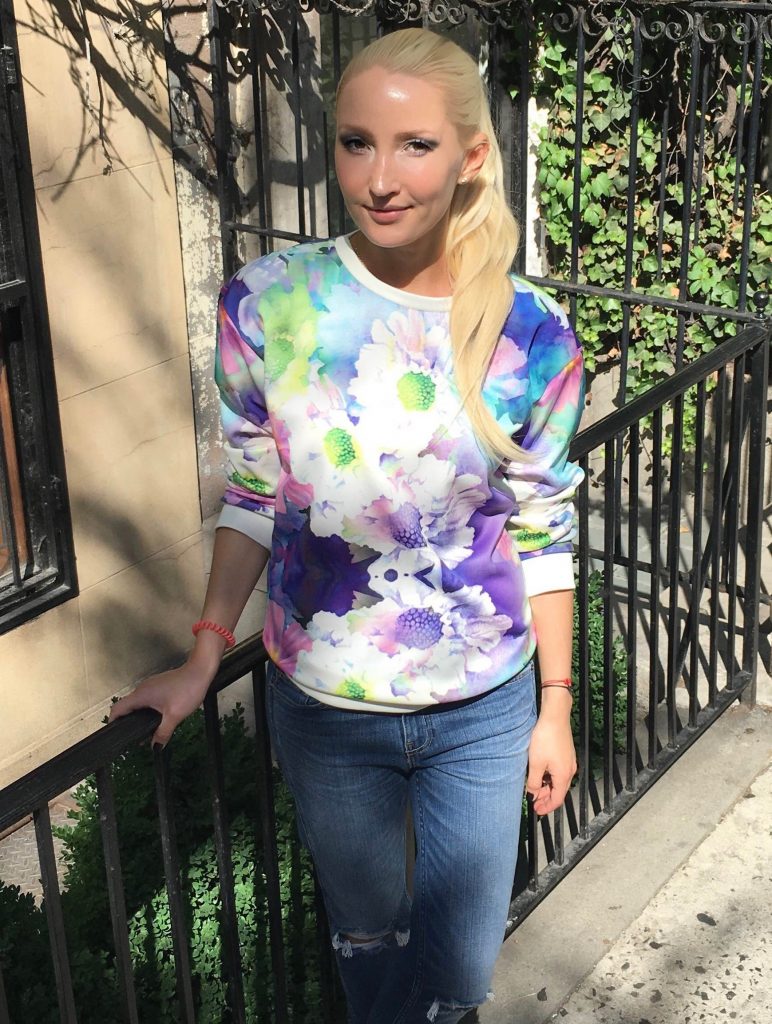 I think this particular look is so me. It's pretty much all me – flowers, pastel colors, a sweatshirt, boyfriend jeans, and flats. These are the things I love the most. And for such a beautiful day in the city, I would rather go out in all my favorite things rather than put together a unique outfit. This is indeed the quintessential outfit of any given day for me.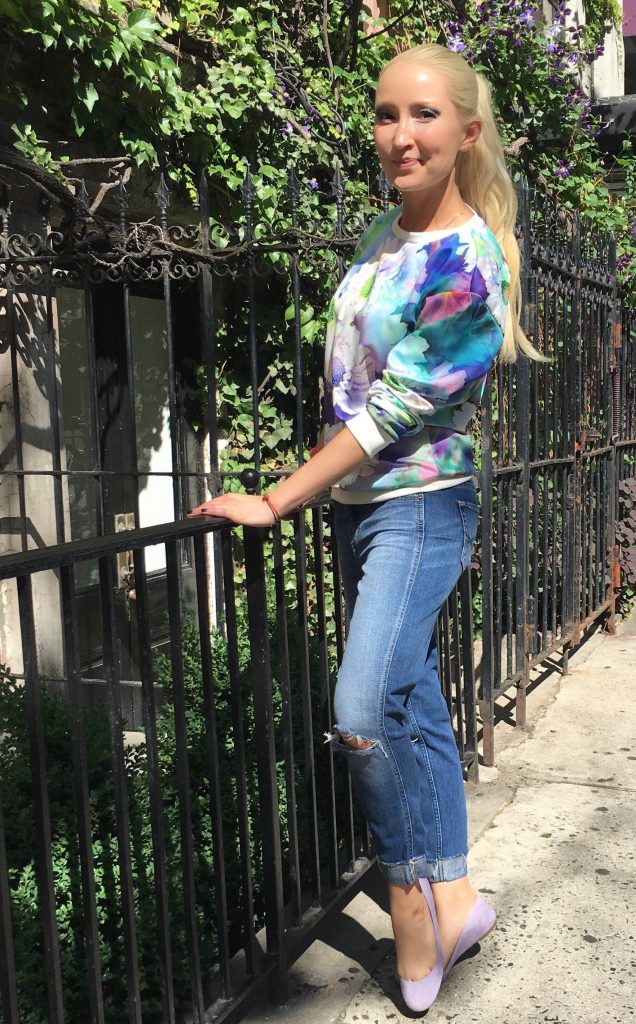 Jeans – Abercrombie and Fitch / Sweatshirt – Aqua / Flats – Vera Wang
Psst! If you'd like to shop Liliya's look, here is some link love for
---
?