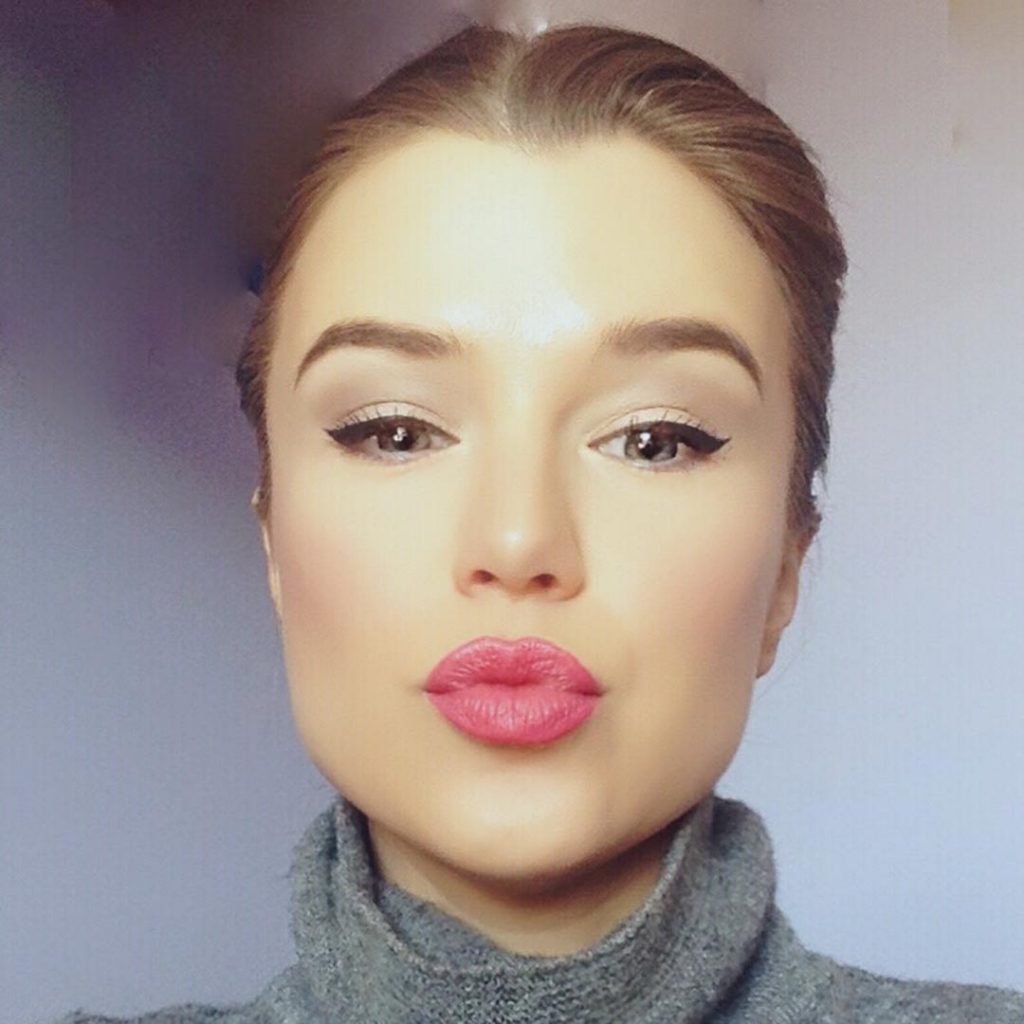 Lips are the most sensual part of the face. In order to keep them soft and beautiful, we need a good lip care routine. I love lipstick, but there is no way I'll wear it with dry, chapped lips (not attractive!). And you shouldn't either. Here are my favorite tricks and product reviews for the most kissable lips.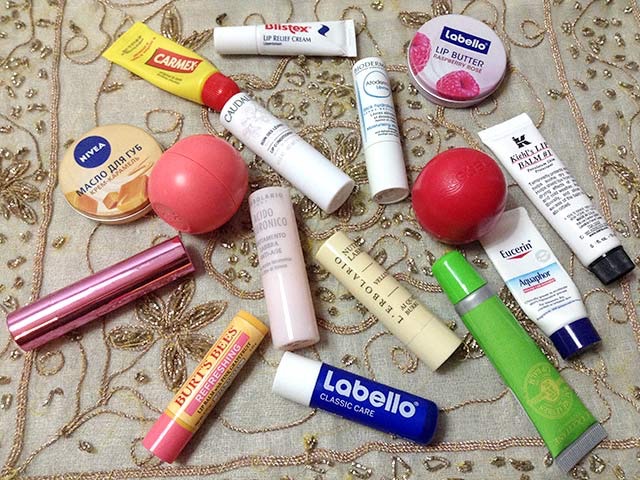 I'm sure you can already tell by my collection here that I'm more than a little obsessed with lip balms. I have tried so many. And so, I'm hoping that my reviews will help you choose the perfect product(s) to keep your lips in their very best condition. First of all, however, I'll share three tricks for sensual lips that don't depend on any particular product.
Soft lip tricks
One of my favorites is to scrub my lips with a toothbrush. You can use your regular one or something softer. With the brush, make gentle circular movements over the entire area of the lips. After that, just rub your lips with a towel and apply lip balm or shea butter.
I've been doing this for over ten years. It's easy and works amazingly! Since it increases blood circulation, it also has an anti-aging effect: your lips look plumper and fuller. Make sure to try this just before going out. That is, if you want sexy-looking lips.
Another amazing anti-aging trick is to apply lip balm or shea butter not only to your lips but also around them. That is the area where wrinkles tend to appear. Do it, of course, before you go to bed – not before you go out!
Lip Scrub
Another important tip is to use lip scrub. Almost every skin care brand has one these days. I make a DIY face scrub, which I also use on my lips. A mixture of honey, olive (or coconut) oil, and brown sugar (or coffee) makes my lips baby soft and smooth. I also like to add a pinch of cinnamon.
And now, my favorite products
I never leave home without lip balm. During the day, I use it frequently and make sure to have at least one in my bag at all times. I seriously can't live without it!
Here is a countdown of nine product groups. They feature lip balms – all of which I love! – going from those I wear not as often to those I use the most (for one reason or another)…
9 – KIEHL'S #1 AND L'OCCITANE LIP BALMS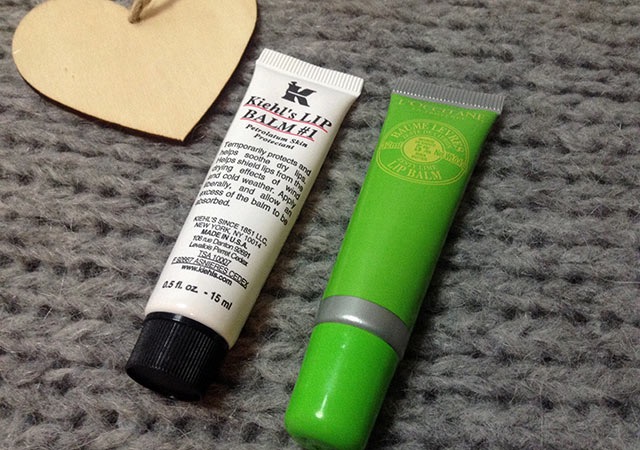 These both have a liquid-oily texture. They're great for moisturizing but don't stay on your lips for long. If your lips are dry or chapped, the Kiehl's product can cause itchiness.
8 – EOS LIP BALMS
I have a feeling that you've probaby already tried this popular one. The lip balms smell great, have fun packaging, and come in quite a wide range of different fragrances.
7 – BURT'S BEES LIP BALM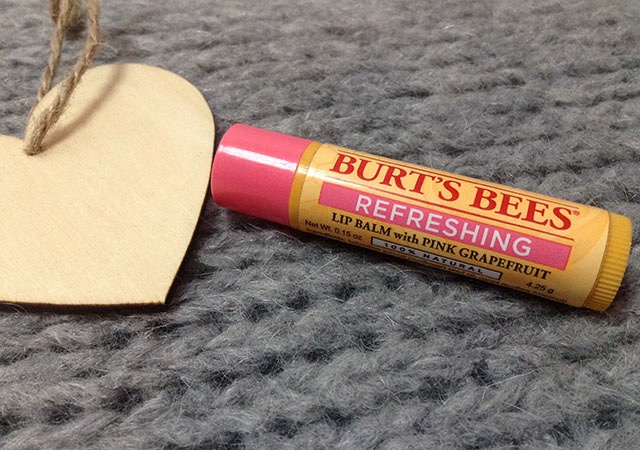 If you want something natural, this is the lip balm for you. It does the job, lasts a long time, smells great, and has wonderfully safe ingredients.
6 – LIERAC HYDRA-CRONO LIP BALM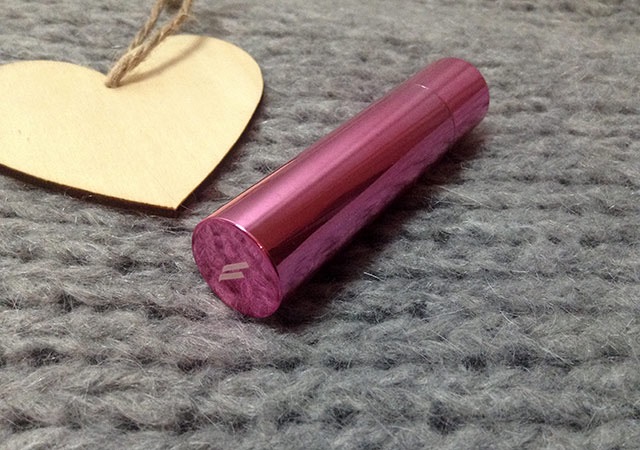 This very interesting product is transparent when you first apply it. But in just a few minutes, it turns your lips a lovely pink. And so, it's perfect for those days when you don't feel like wearing lipstick or forgot yours at home.
5 – CARMEX LIP BALM / BLISTEX RELIEF CREAM
If you like a 'cool' feeling on your lips, I suggest you try either or both of these. They also help to heal dry, chapped lips.
4 – EUCERIN AQUAPHOR CREAM
This is a treat for the lips. It's fragrance-free and works not just on lips but also on any dry/cracked skin of the face or body.
3 – L'ERBOLARIO PRODUCTS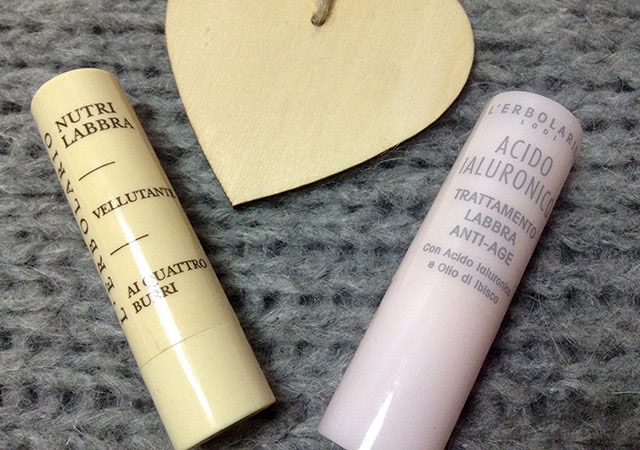 I absolutely love this Four Butters product – one of my favorite balms ever. It's thick and really nourishes my lips. The anti-aging lip balm with hyaluronic acid is great for a night treatments, especially when applied above the lips to minimize the appearance of wrinkles.
2 – CAUDALIE LIP CONDITIONER / BIODERMA MOISTURIZING STICK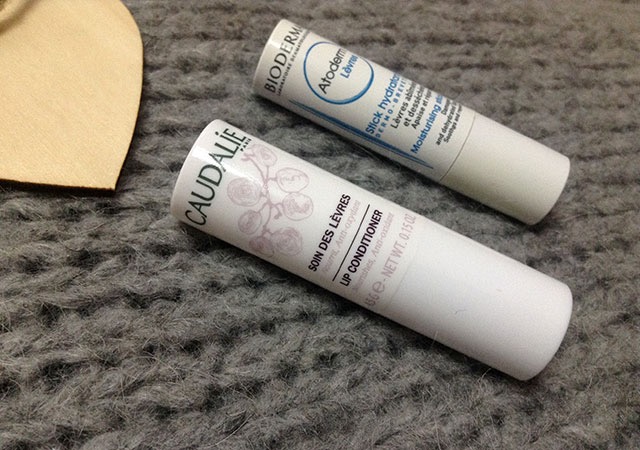 Each of these has a smooth, thick texture and smells wonderful. The only strange thing I've noticed about the Bioderma product is that after wearing it for several days in a row, my lips dry out more easily.
1 – NIVEA PRODUCTS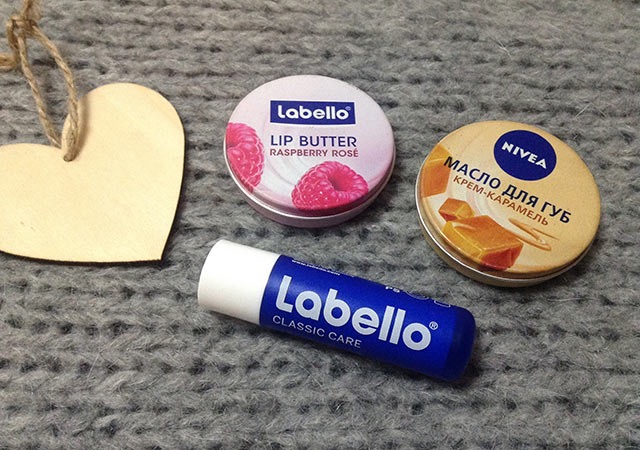 These are so great that I always have them on hand. I like their thick textures and love the smell of the lip butter. I often use them before going to bed.
In conclusion…
If you want beautiful, soft lips, I highly recommend that you find the lip balm that works best for you and follow the simple steps I've mentioned. Don't forget to use your lip balm every time you apply make up. It makes lipstick application much more even and increase its wear time.
'Every woman deserves a man to ruin her lipstick, not her mascara' – Charlotte Tilbury