On my last day spent in New York, I met up with Liliya for brunch – remember her awesome No Dinos! Moschino dress? – and walked around Union Square with her while snapping street style photos. Afterward I decided to hit Century 21 near Lincoln Center – an amazing store of discounted designer goodies where Liliya scored her Moschino dress.
Things didn't turn out as planned, however. I mistakenly took a taxi rather than the subway, and a whole bunch of streets were closed; my taxi started taking long, circuitous routes and wouldn't even go where I wanted. And so I took a second taxi. All of a sudden, I realized I had just over an hour before my train would depart from Penn Station – it seems the mimosa with brunch had slowed me down more than I realized. 😉
Not a problem!
One of my icons, Bill Cunningham who inspired me to take up street style photography, recently passed away. I had read that his favorite corner for shooting was recently named after him (temporarily). And so, I changed plans and made Bill Cunningham Corner my last destination before leaving the city. And it was perfect!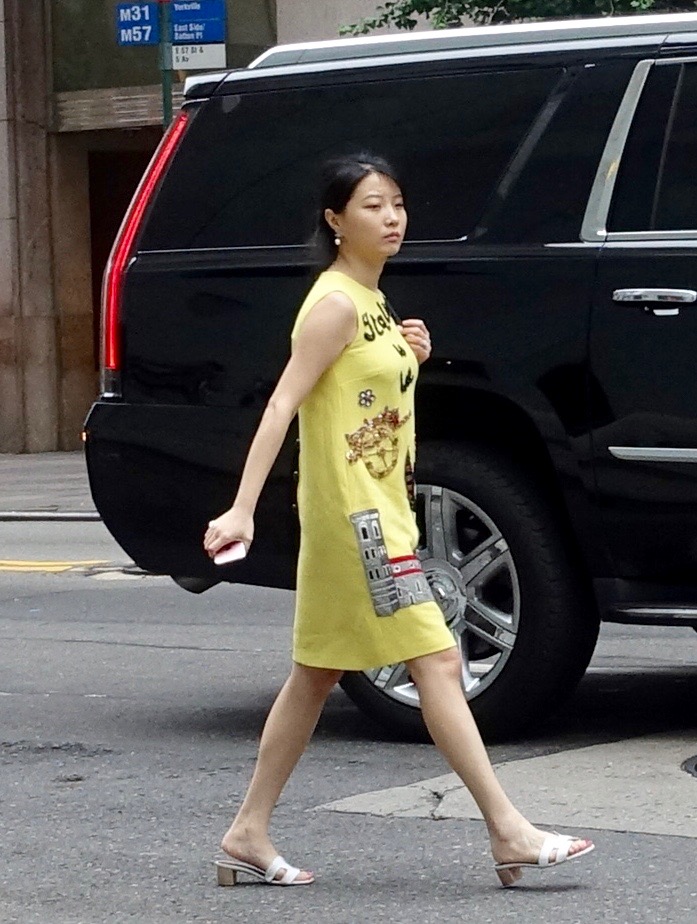 I mean, where else do you get such a rich blend of tourists from around the world along with New Yorkers dressed to kill (or at least dressed in true New York style)? Take for example the woman pictured above in a Dolce & Gabbana Italia is Love dress (retailing for just under $6k) and perfectly matching block-heeled slides.
Or this gentleman with a knack for athleisure chic.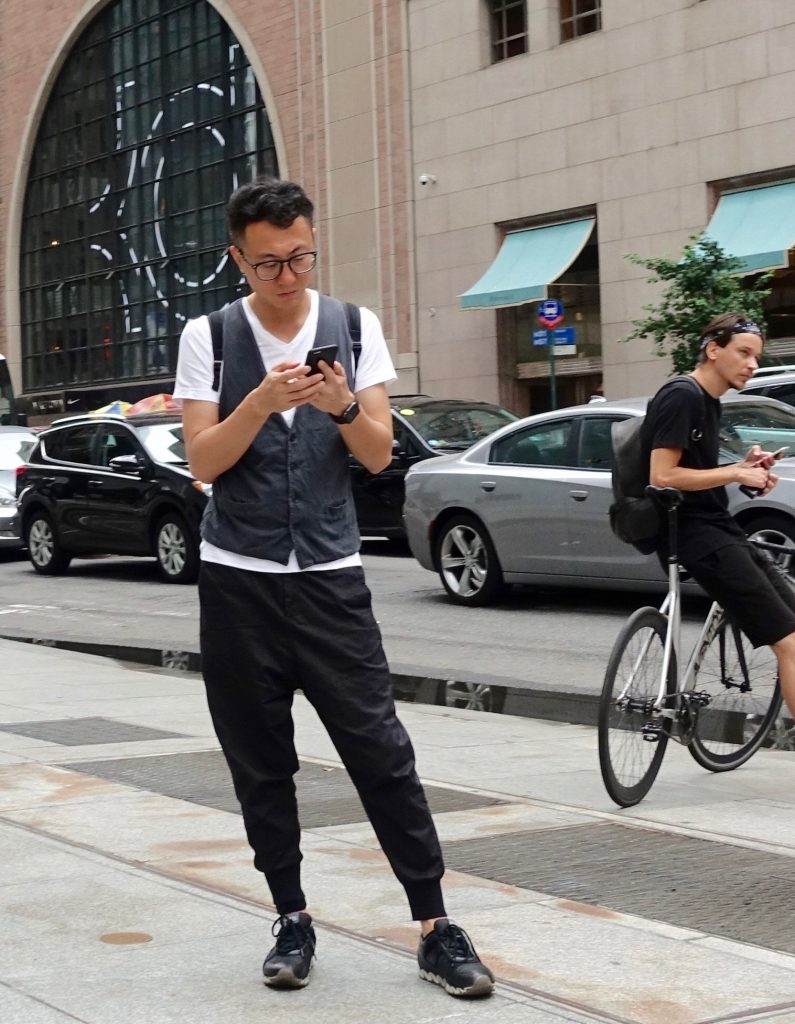 The corner is right next to the iconic Bergdorf Goodman which gave Michael Kors his name. Since Bergdorf's is synonymous with luxury and fashion fantasy, it's no wonder that I saw tourists stopping to get a shot of it on their iPhones.
This and the other high-end boutiques in the area make it the prime hunting grounds – or playground 😀- for people with a passion for high fashion and style – not to mention those of us who enjoy photographing them!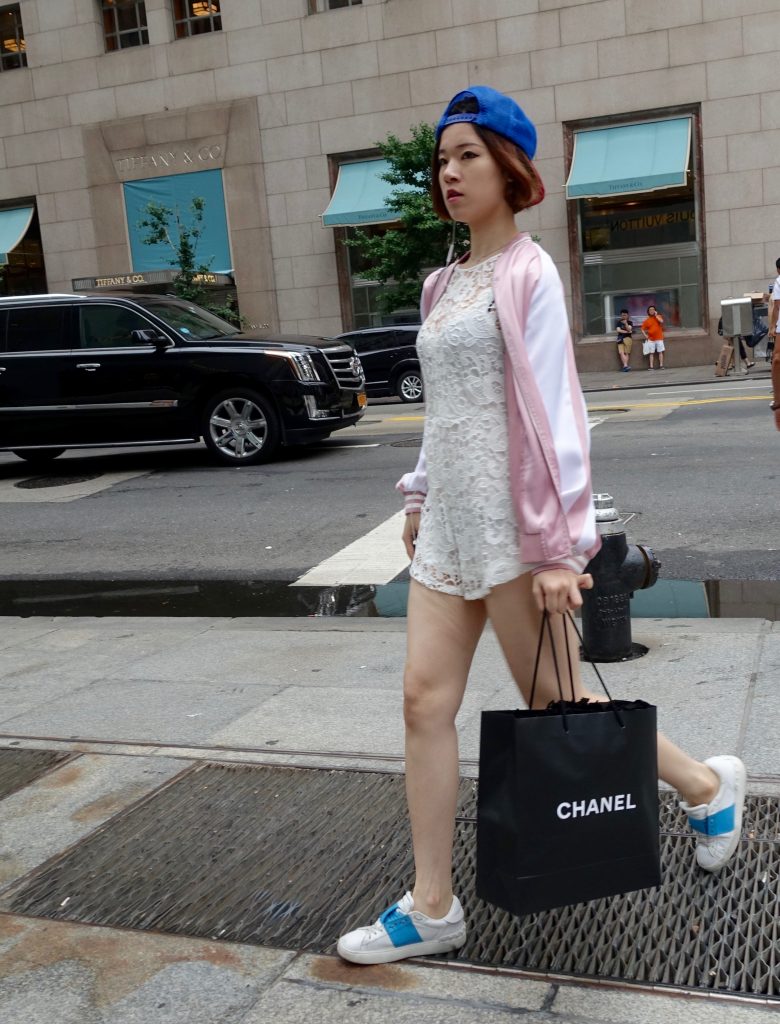 I think I had a total of about 20, maybe 30 minutes to take pictures here, and in that time, I came to a full understanding of why it was Bill's favorite corner. There's a spirit here that's contagious. It was a delight to occasionally look back at the fun this pair was having, for example.
I had to wonder if they were inspired by Bergdorf's legendary store windows.
This slideshow requires JavaScript.
I myself couldn't resist taking these from Bergdorf's men's store (across the street from the main store). Airdancers have always seemed a little creepy to me, and so I was captivated by these ones commemorating New York Men's Fashion Week.
This slideshow requires JavaScript.
Bill Cunningham corner is a place of fantasy, of fashion, of whimsy, drama, and expression. It was certainly the best place to spend my last few minutes in New York during my last trip. Thank you, Mr. Cunningham!
This slideshow requires JavaScript.
XO, Janea
---