If you've never seen a "Glimpses" post before, you might wonder what it has to do with style. Glimpses is all about a moment, a mood, something real I want to share. It's about ways we interact with our world. To me, that is the essence of style. 
Isn't it crazy how images we collect in our minds over the years tend to shape our present reality? I've mentioned in recent posts how my husband Mark so wonderfully invited me to accompany him on a business trip to London. I engaged in a week-long photo shoot of street style from very interesting parts of London: King's Road, birthplace of the 60s mini skirt; Covent Garden, area of great restaurants, shops, and theater; Smithfield, the oldest section of London; and Shorditch, the up-and-coming trendy neighborhood, to name a few.
I must confess that my first day there, I had this constant sensation of being on a Harry Potter set. My mind twisted images I saw – people's faces, buildings, double-decker buses – to fit a storybook world. It may have been triggered by a train station through which we passed with what seriously looked like the entrance to Hogwarts – and intensified by my jet lag, After shaking off those images though, I started really seeing – at least I hope! – everything around me.
I want to share with you one sweet and almost magical scene I later witnessed (and shot with my camera) during a walk in the park. Did you know that 47 percent of the city is green space? That in itself, seems to me like magic. And so, there is plenty of space to interact with nature, as this woman was able to do in Kensington Garden.
Kensington Garden, London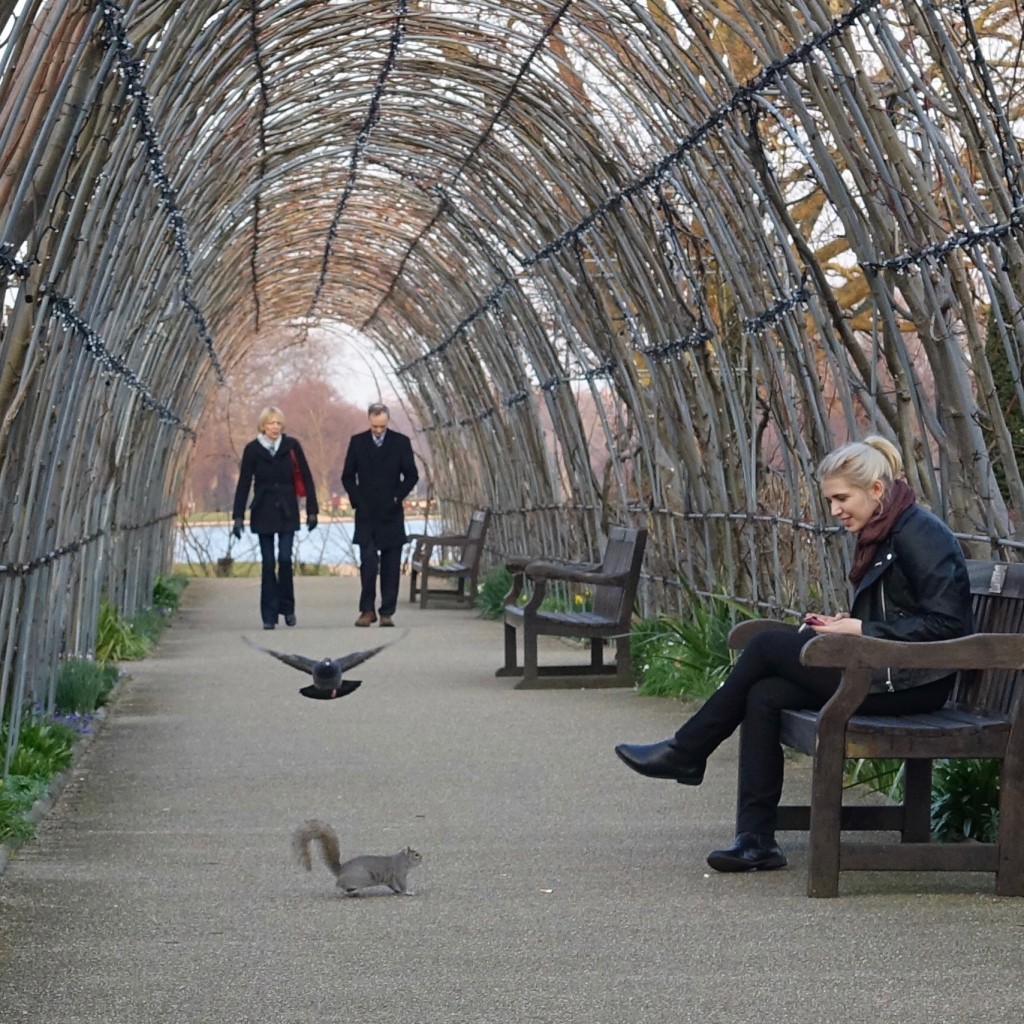 XO, Janea
---
????