Happy Cyber Monday! Hope you are enjoying the lead-up to winter holidays. Now that the cold weather has arrived, here are a few of my ideas for brightening up your winter coats. In case you don't feel like wearing a statement coat – like the fab one pictured above – I have 4 simple ways for you to make your more basic pieces more stylish and interesting.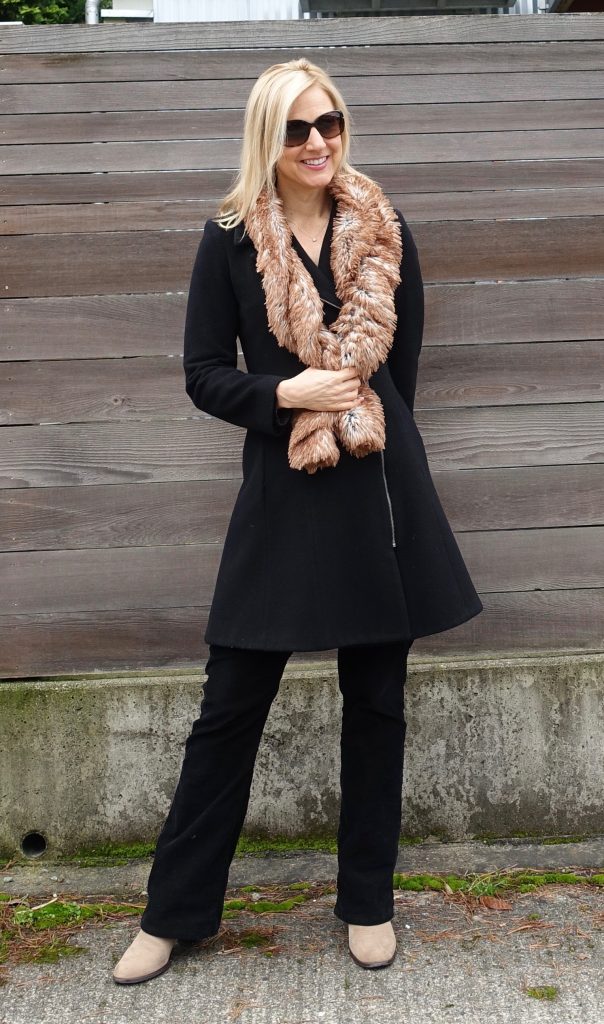 1) Add fur.
Now this scarf has fur that is as faux as you can get – no doubt that it's not real. I love the way it twists and is so soft that I always want to touch it. I think it also adds a nice touch to this outfit, picking up the beige of my boots. The day I first put this together, I was also wearing a 3-toned Marc Jacobs over-the-shoulder bag – didn't make it into the shoot – oops!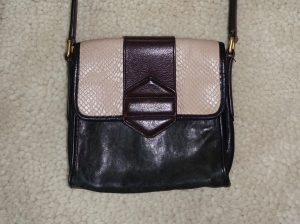 You may remember this faux fur stole from my antiquing outfit post of last year. It not only makes the coat more fun but warms it up dramatically. Come to think of it, it would also look smashing with this handbag… (Don't make me go back out in the cold!!)
2. For a more subtle touch, wear a silk scarf underneath your coat.
If you're a long-time reader, you may recall this lovely black D&G coat I got last year on consignment. I love the fact that it can be dressed up or down. Here it gets very fem.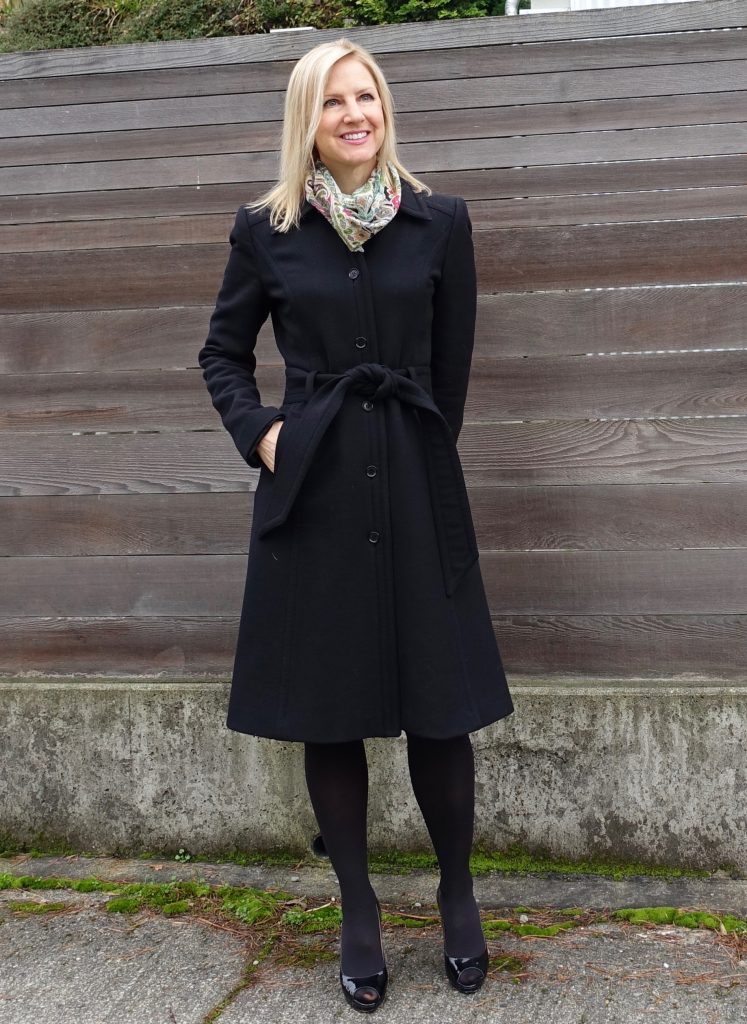 3. Make outerwear more stylish (and warmer!) with a blanket scarf.
The checkered blanket scarf by Zara is a classic, and there's more than one way to wear it.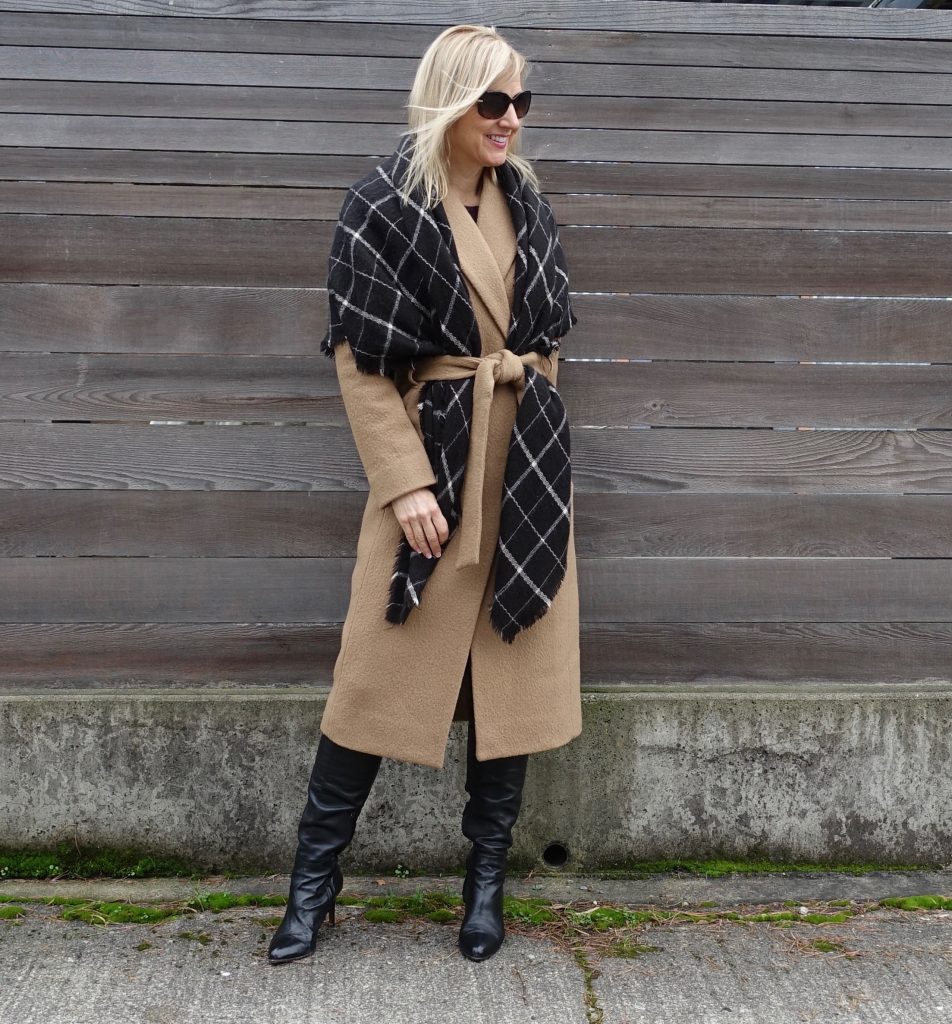 Wearing it tucked into my belt ensures that the wind won't blow it off my shoulders, and I won't have to fuss with it when I am out walking around. It also keeps the scarf from ruining my silhouette.
4) Add a colorful scarf
I was definitely inspired by this look of Lilya's last March.
I love her traditional Russian ornamental scarf! My wish list now includes more colorful scarves. Hint, hint. 😉
Here are my first forays.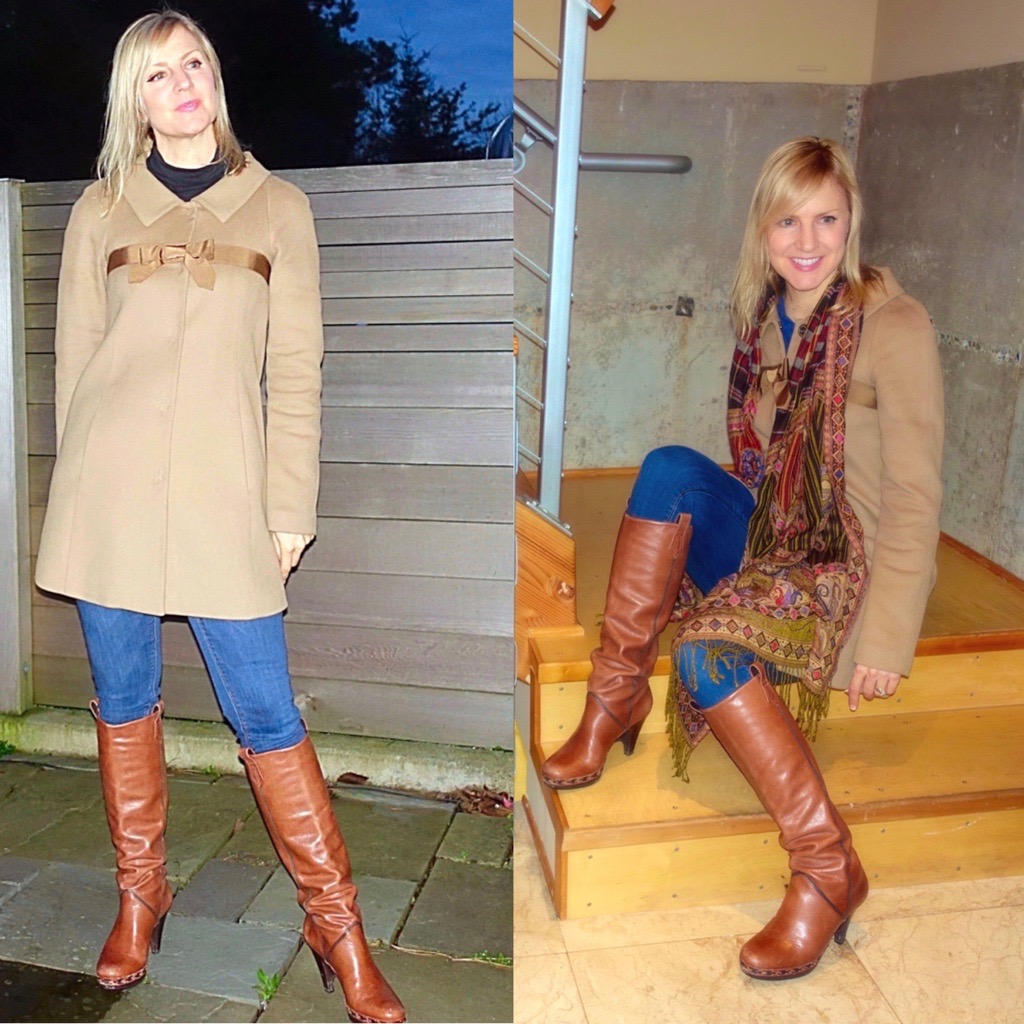 Of course, I still like to keep it simple on occasion.
Do you like to accessorize your outerwear, and if so, what is your favorite way?
XO, Janea
---