It seems more and more businessmen are shedding their messenger bags and briefcases and switching over to backpacks. I suppose the hands-free feature is what makes it so popular among business travelers and public transit commuters. I also imagine that the more symmetric distribution of weight on the back is a selling point.
While the market for "business" backpacks expands, I cannot suppress my personal opinion.
A nylon backpack worn over a tailored suit is style suicide.
The same goes for pairing that collegiate backpack with a smart casual ensemble.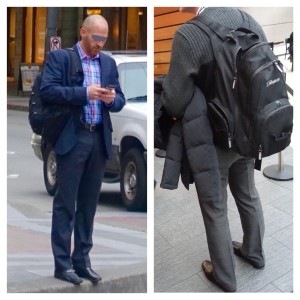 I mean, let's consider the purpose for which backpacks were designed: hiking! Just as yoga pants are far from ideal for wearing outside the studio, a nylon backpack in the business world is just plain wrong. 
I am happy to see that not every man has succumbed to the trend. Notice how the men pictured below carrying briefcases project a much more polished, professional image. And they don't have to worry about their well-made tailored suits getting wear marks at the shoulders.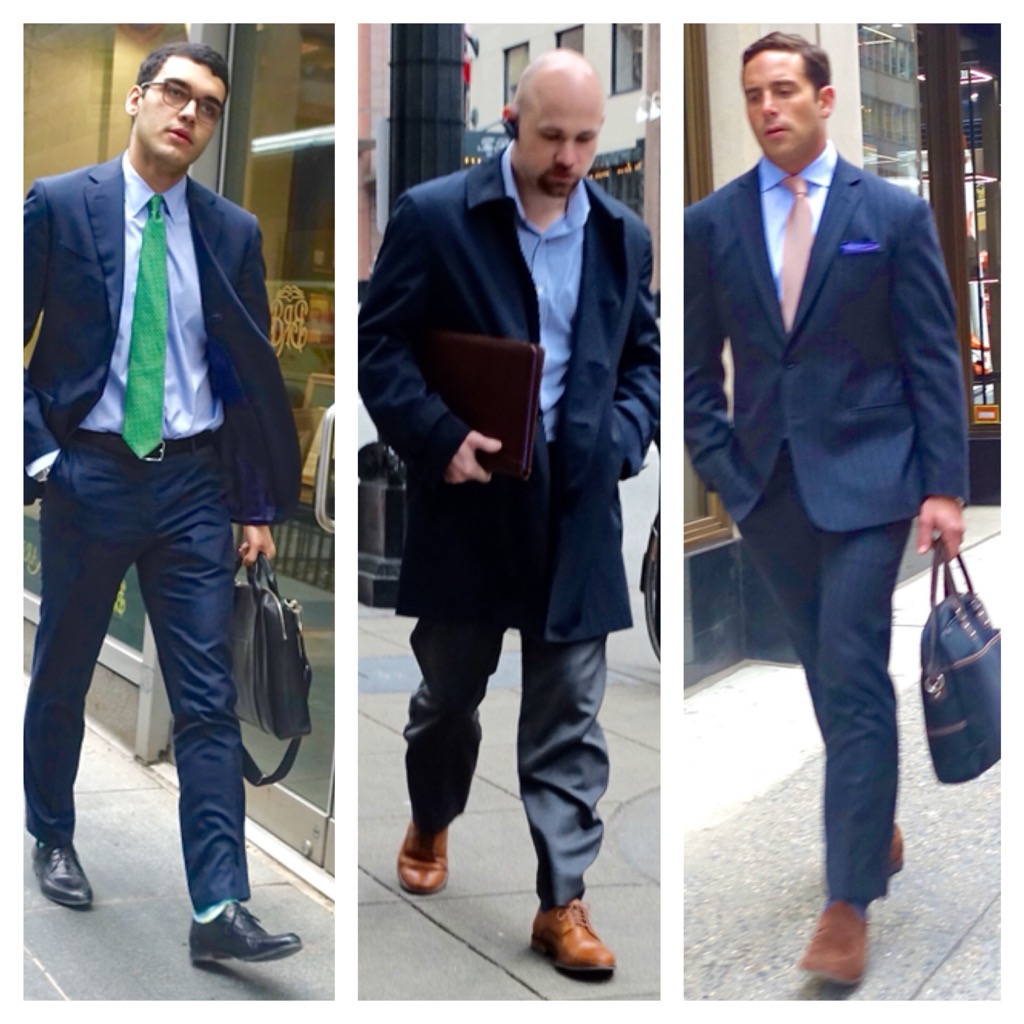 I would say the leather messenger bag is also a marked improvement, albeit causing a bit more wear to the coat or suit jacket. If you rotate the shoulder upon which it rests, you will certainly have a happier back.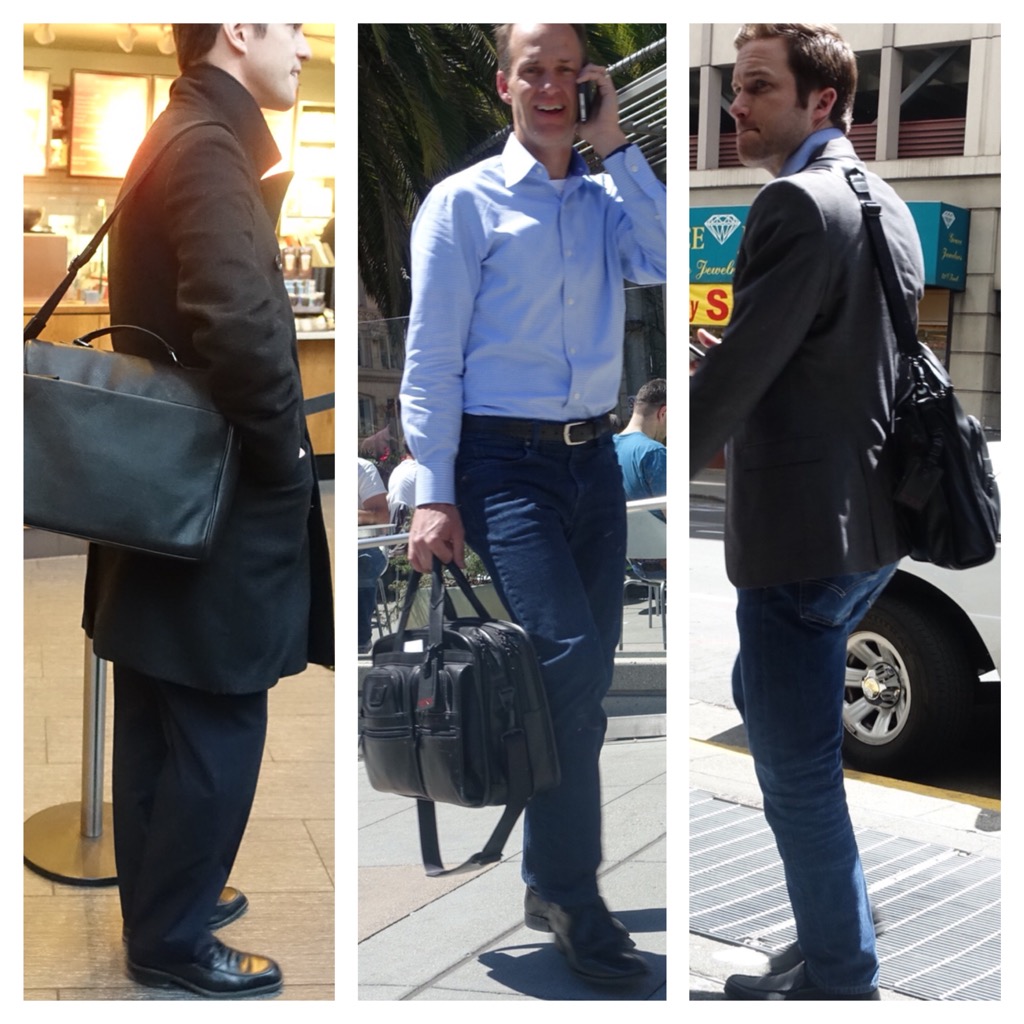 It is suggested that you also try to keep its weight – with laptop, papers, gym clothes, etc. – below 10% (certainly 15%!) of your body weight.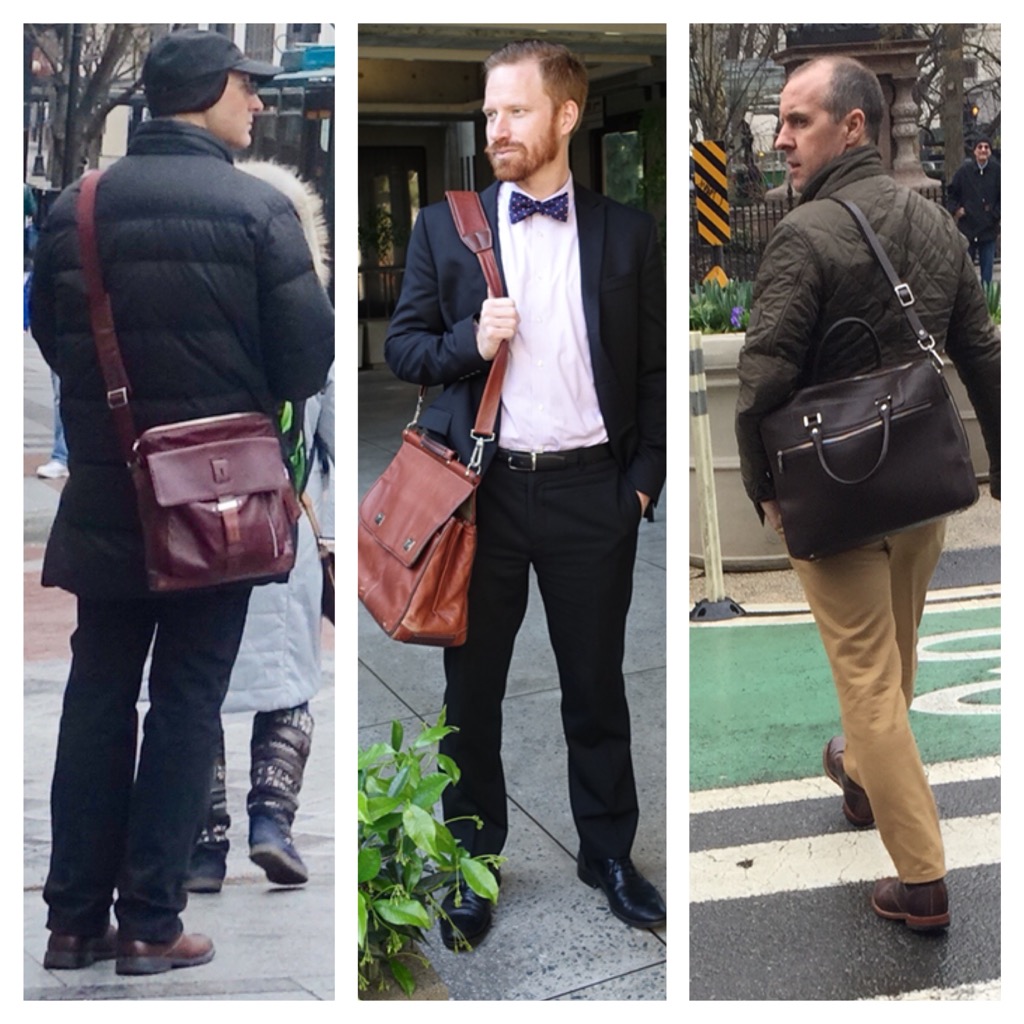 Bright colors or unusual textures in messenger bags are a great option for those who want something less common.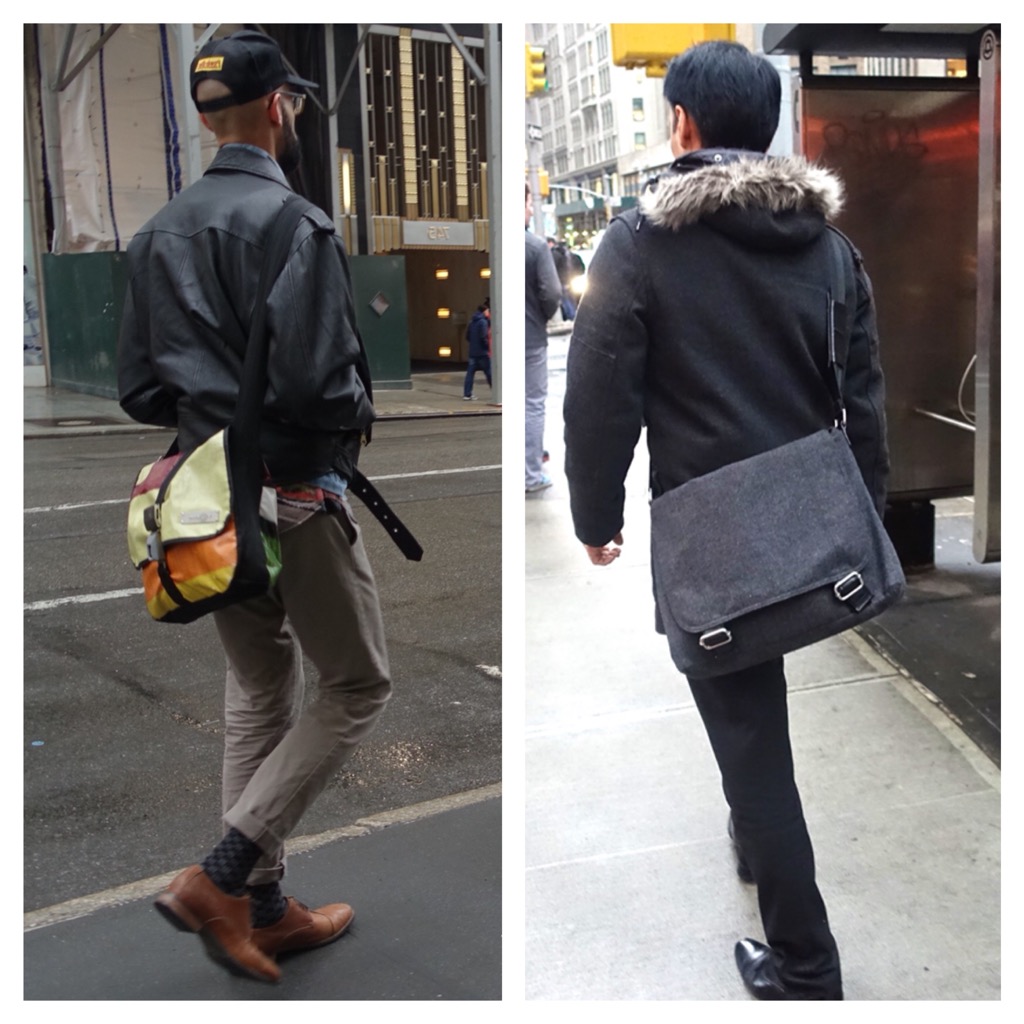 Although the following dudes are much more dressed down, their sporty messenger bags still make an awesome style statement.
I will have to add one caveat to my campaign against urban backpack wearing. My fiancé Mark and I found him a beautiful grey leather backpack in Italy of a rigid, stylized shape. Since he has back issues, it is the best he can do to look awesome in Joe's jeans and a Burberry button-up. 
Since we moved to Seattle, however, he walks over two miles to work and the same distance home over hilly Seattle terrain, carrying his bagged Michael Toschi's and laptop in a regular all-purpose backpack. For those men I see in Seattle in similar garb, I must reserve judgment. After all, it is very much a walking-city (urban hiking).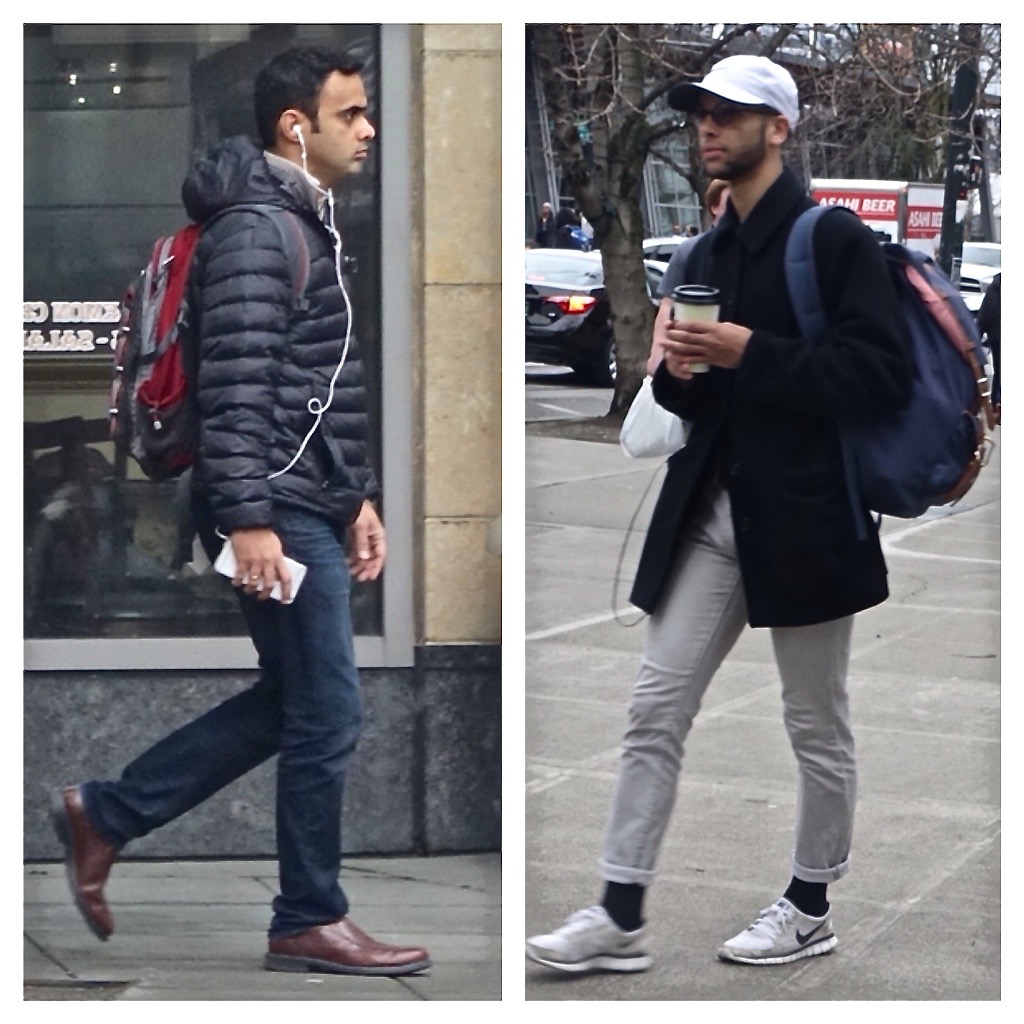 I wouldn't advocate that a woman wear Birkenstocks or hiking boots with a business suit. In the same vein, I believe there are much more suitable options for the professional gentleman to carry and protect all those gadgets we carry around with us. Unless you have good reasons for backpacking it, I suggest we resist foregoing sophistication and style, eh gentlemen?