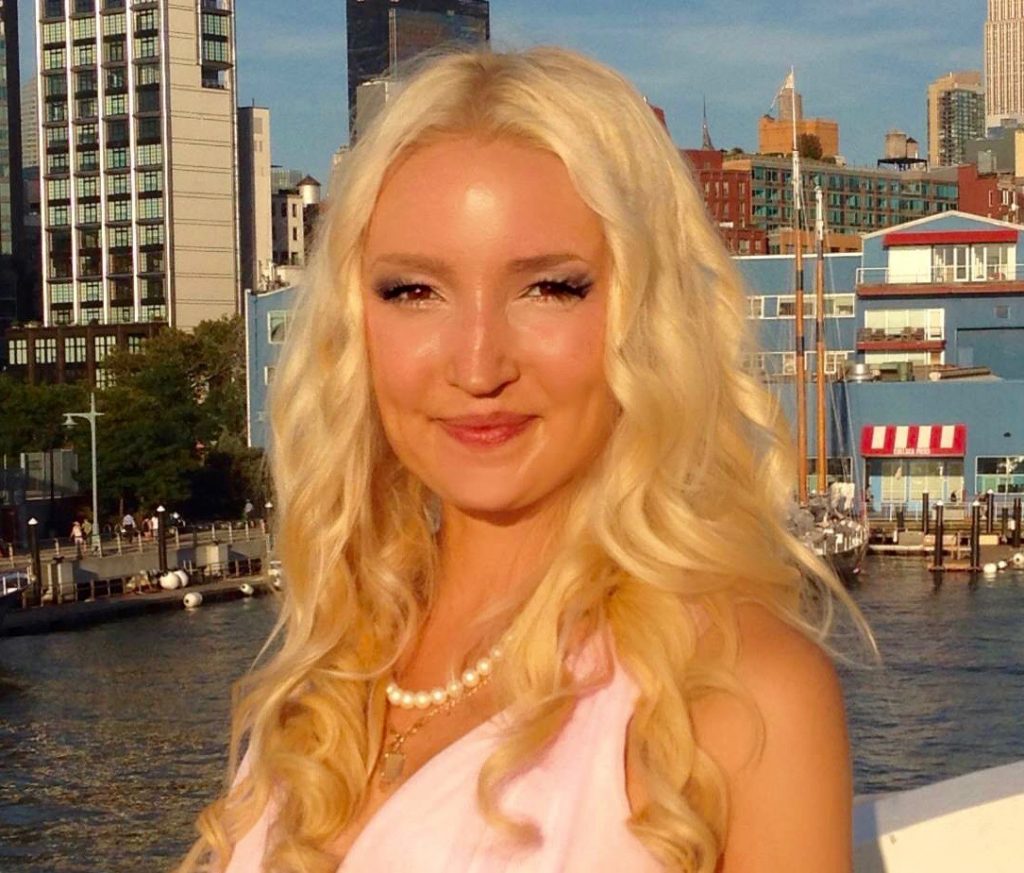 Have you noticed lately? Jewelry has become practically optional – and when you do see it on the street, it's most likely minimalist.
I suppose jewelry – like everything else in fashion – has its cycles. I actually find it amusing that while block-heeled shoes in granny styles are now fashionable, big statement jewelry many of our grandmothers wore is not so much.
Instead, what rules the streets are delicate pieces of "nude" jewelry: tiny chains with pendants, simple hoop earrings, and lariat-style necklaces, for example.
I suppose good taste has long been linked to moderation – you've probably heard the Coco Chanel quote about removing one accessory before leaving the house. But with all the options – which is to say that not everyone is going for the paired-down effect – it seems that many a style maven is going for the "less is more" approach.
Here are 7 street style examples which I've come across lately in New York and L.A.
1) Today, a lot of our outfits already have plenty of shine. What better time is there for delicate chains?
This earrings-necklace set is a perfect way to be-jewel oneself and avoid bling-overload (considering the metallic details in the handbag and shoes). The outfit would also lend itself to layering of delicate necklaces.
2) Thin hoops and a pendant on a delicate chain are another way to add a little minimalist sparkle…
…especially when there is already gold on the sunnies and Chanel chain.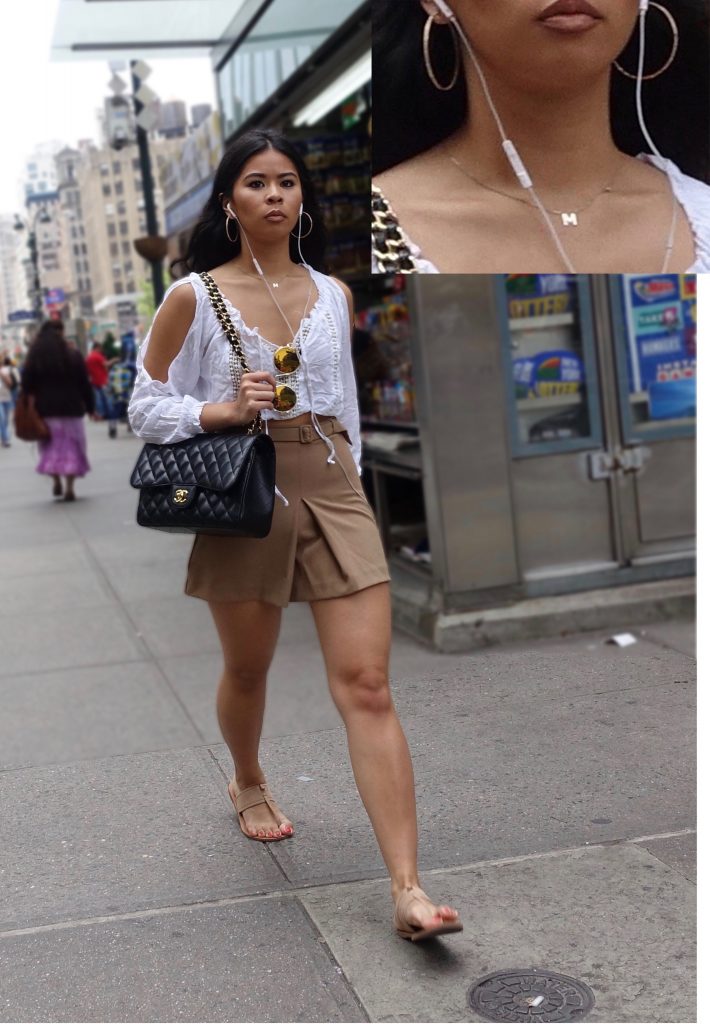 3) A great pair of sunglasses often takes center stage, especially in summer.
Although Iris Apfel would certainly protest, I find this all-black ensemble – with the only jewelry being a pair of stud earrings – to be clean and sophisticated looking.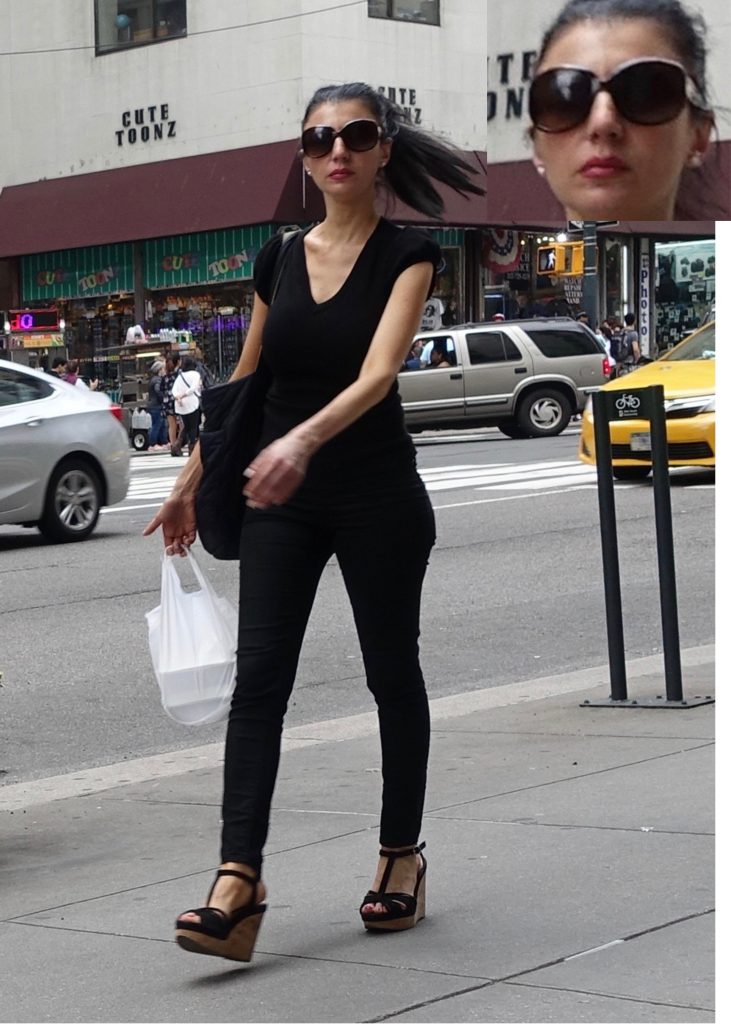 4) And then there are cases of no jewelry. Period.
It seems that tattoos are this woman's "jewelry", and her headphones would make for a messy look with anything but small stud earrings.
5) Oversized clothing, such as this blouse, minimize the necessity – and room – for jewelry.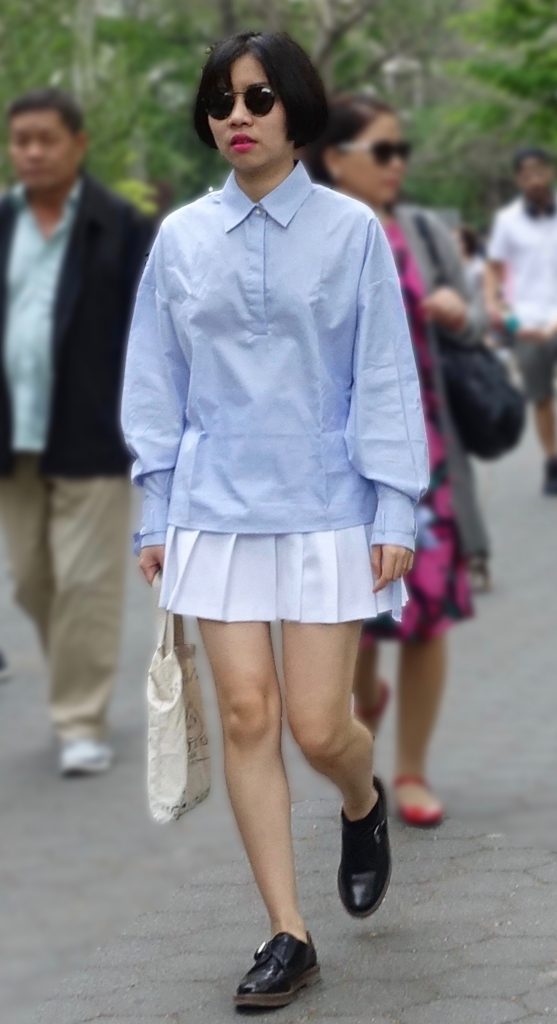 6) At the same time, a few classic pieces can turn a trendy ensemble into a more personal, sophisticated look.
When one is wearing classic designs, whatever is "in style" is pretty much irrelevant. The beaded necklace, stud earrings, and watch here are a great counterpoint to a striped top, cropped skinny jeans, and Converse, don't you think?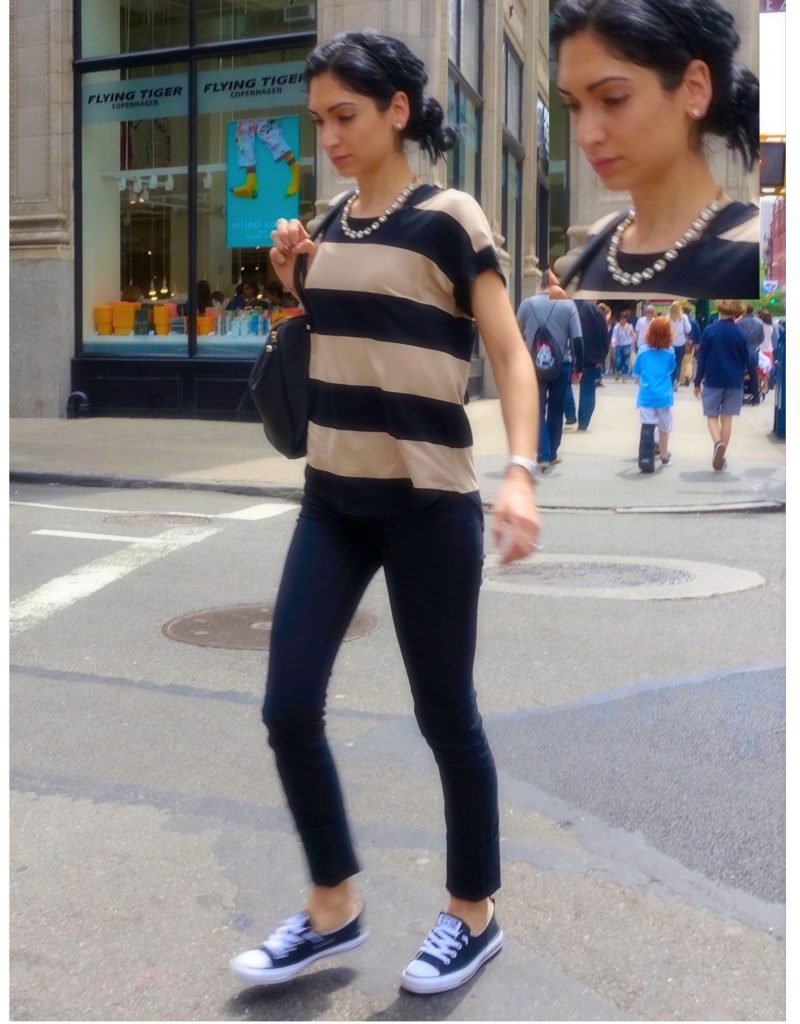 7) With all of that said (or written) I will never tire of an artistic piece or seven.
My favorite muse of non-minimalist style is the exceptional Iris Apfel, whose style transcends trends – that is true style!
I took this shot in Milan last summer, because I was inspired by the way this woman showcased her gorgeous earrings. They are anything but minimal: beautiful swirly gold chandeliers from which a blue pendant hangs.
The way that they are worn, however, reflects a timeless sense of style. The navy sunnies and shift dress are like a canvas upon which these treasures shine.
I do embrace delicate jewelry; it goes so well with my personal style. As a minimalist at heart, I love clean lines and prefer simplicity in my lifestyle and habits. It's actually quite funny that by the time I finally ventured into statement jewelry – I think it's always a good idea to try something new – it soon fell out of fashion.
I guess I'll just keep it on hand for the next cycle! Or on second thought, I might find a way to incorporate it into some rule-breaking outfit. How would you describe your jewelry style?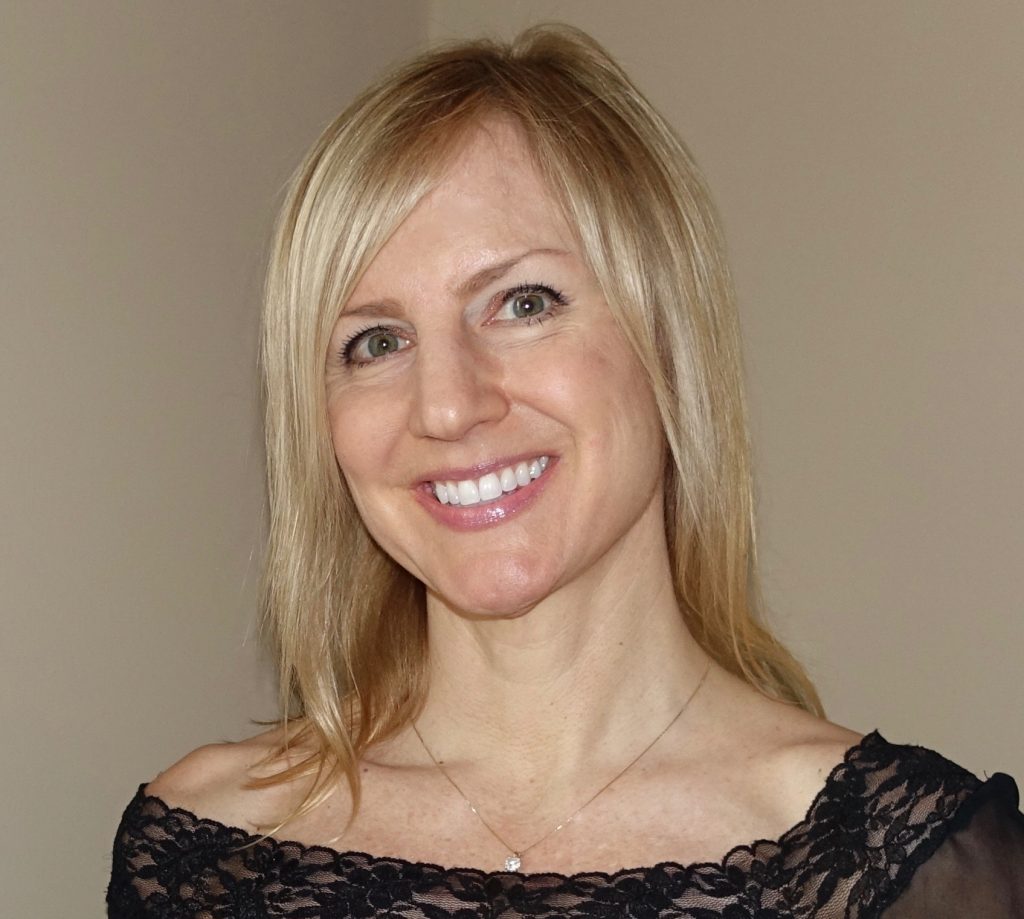 XO, Janea
---