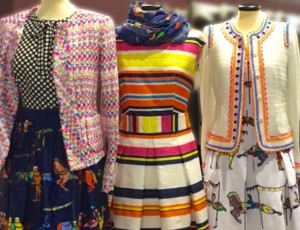 Did you follow the major Fashion Weeks: New York, London, Milan, and Paris? If you are like me, you find looks on the catwalk to be fun and inspiring, but you certainly don't go to the trouble of following each and every new trend. And by now, you've realized that not everything suits every-body. One trend (or perhaps I should say tendency, because it seems more enduring) which I find fun and inviting is mixing it up: jumbling together all different colors, patterns, textures, and styles. I saw some great examples of this recently in Milan, Bellagio, and Venice, Italy.
For those of us who appreciate a creative outlet, this growing emphasis on eclecticism is tailored to fit! And it really doesn't take a LOT of work – just a little mixing and matching of items in your closet which you might not have ever worn at the same time. 
HERE ARE 6 IDEAS FOR HAVING SOME FUN AND MIXING IT UP:
1) Combine lots of different articles in solid colors, as does the muse below and to the left. A bright red backpack on an equally vibrant lime green jacket gives off a happy, festive vibe layered over a black and white polka dot sweater, above a turquoise graphic on the jeans leg.
2) Mix two or more articles of clothing of the same color(s) but of different patterns as demonstrated by the muse at center. Don't you think that on a patterned button-down blouse, a patterned scarf is much more interesting than one in a solid color?
3) Wear different colors and patterns together while sticking with the same tones. The woman above and to the right pulls off this slightly trickier maneuver. Notice how the yellow and turquoise of her backpack match the tones of yellow in her sweater and blue in her skirt. I love her palette of muted primary colors: blue, yellow, and red (the shoes).
4) Isn't it liberating to know that you can beautifully sport a handbag which doesn't match any single color in your outfit? 
We've evolved way past having to match our handbags to our shoes. 
Why do they work together if they are all so different?
Putting together a palette like this is an intuitive process – a matter of putting things together and seeing if they fit. I would've never guessed that the peach-colored hat would go so perfectly with this outfit, would you? 
5) Go ahead, go wild when it comes to mixing textures. As seen in a previous post about styling sneakers, this deconstructed camo, fur, and leather jacket does a stellar job all on its own. It has inspired me to conceive of wearing my green leather jacket with a blue faux fur stole…(just the beginning!)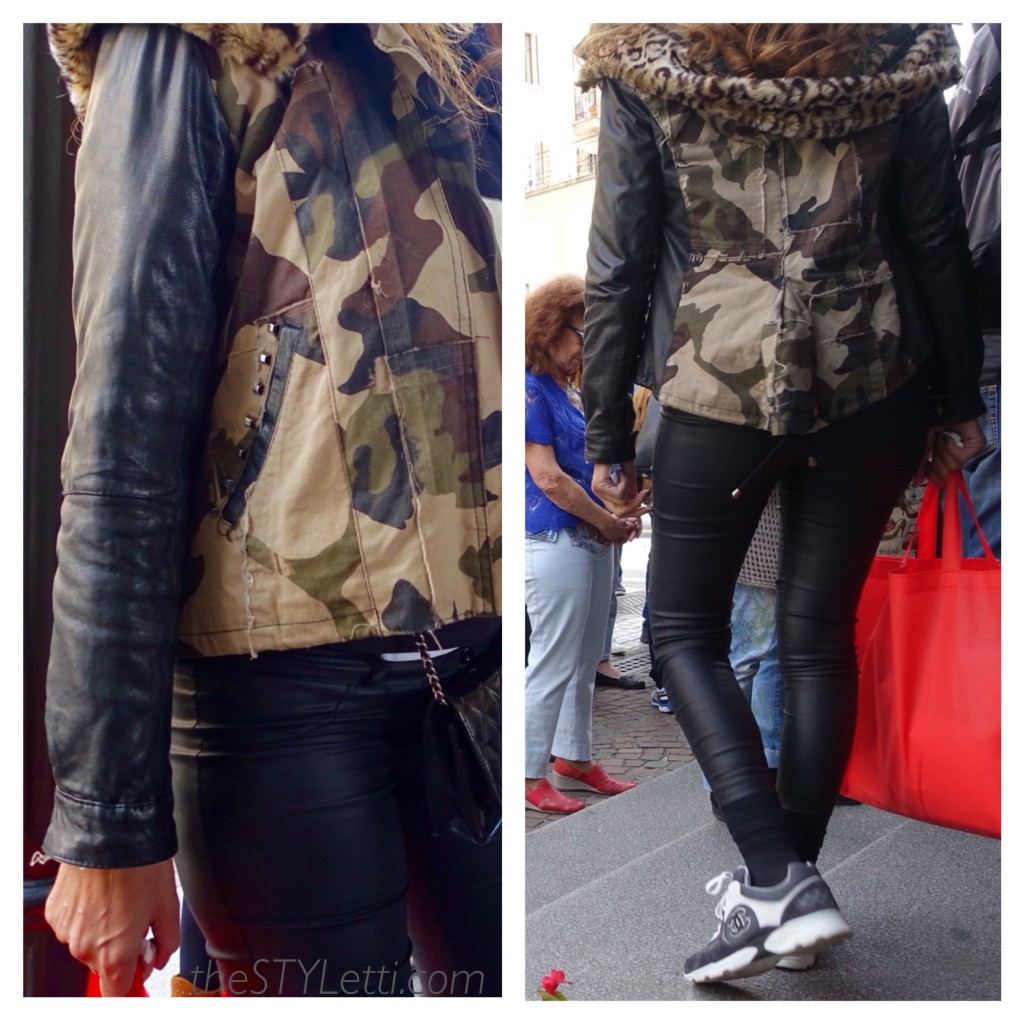 Especially in a transitional season like fall, we can put together items which seem to be opposites, such as a filmy mini skirt and a fluffy sweater. Hey, it works!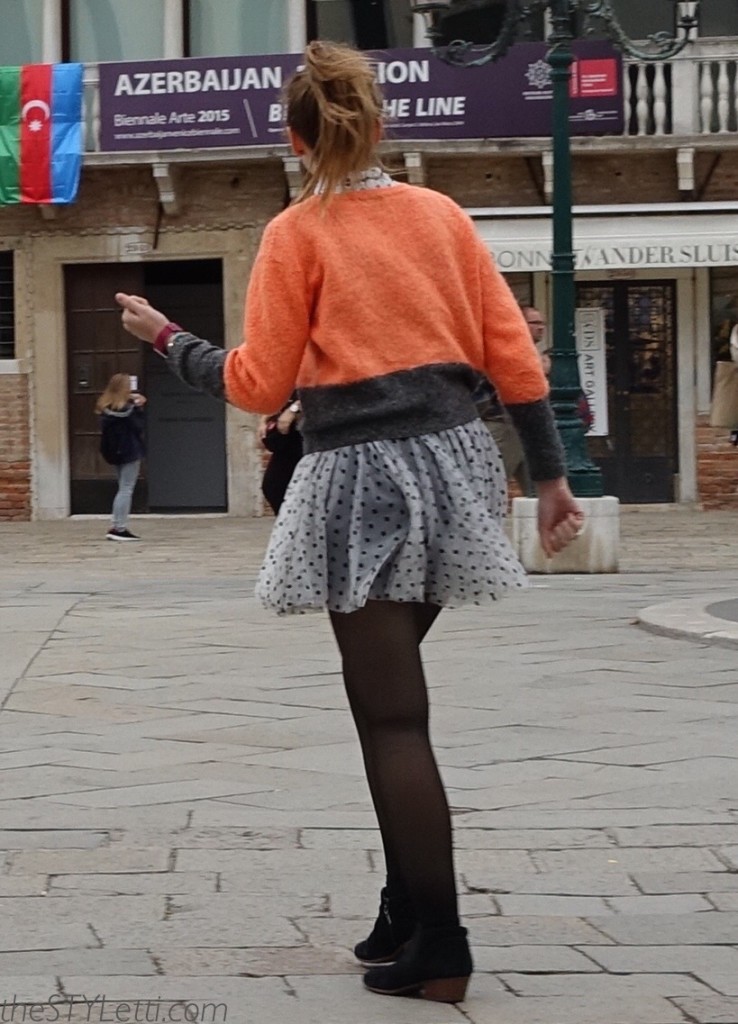 6) Lastly, we should not be afraid to mix styles. Example: a preppy, androgynous outfit with some girly laced-up pumps as seen on the blog Audrey Is A Boy. Isn't this fun?
Of course, I won't fault you if you still want to dress more homogeneously on some days – especially when the look is futuristic, metallic-y!

Interestingly, the creative genius at Fashion Week shows have started imitating the creative genius on the streets. Karl Lagerfeld, for example, created a set for the Chanel show which resembled a grand airport, in which models wore baseball-style caps backwards as they rolled their luggage down the catwalk.
As the people who walk through those airports in real life, we can also draw upon the inspiration of Fashion Week designers. One sure-fire way to get out of a style rut, demonstrate more depth in our presentation, and better express our individuality is to start mixing it up!
XO, Janea